It's been awhile since I've posted a party theme, I know. My youngest just turned 11, and I really thought she would be "so over" Momma's themed birthday parties. Thankfully, she wasn't – and she really, really wanted a cupcake decorating party theme. I'm down with that.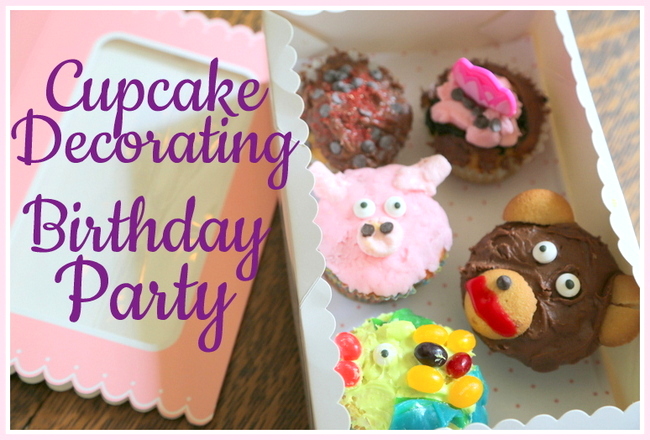 Pin it to save this idea and links to products used
I set the scene in our dining room with a white tablecloth, pastel decor, and a bunch of glass cake stands.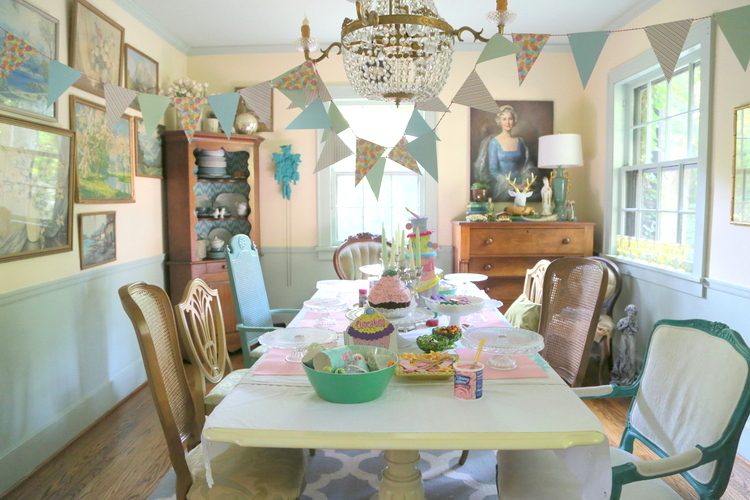 find inexpensive cake stands here
I gathered up several cupcake and cake decorating books for the kids to browse for inspiration, and I filled the table with decorating accessories, candies, and lots of cupcake picks for them to decorate the cupcakes with.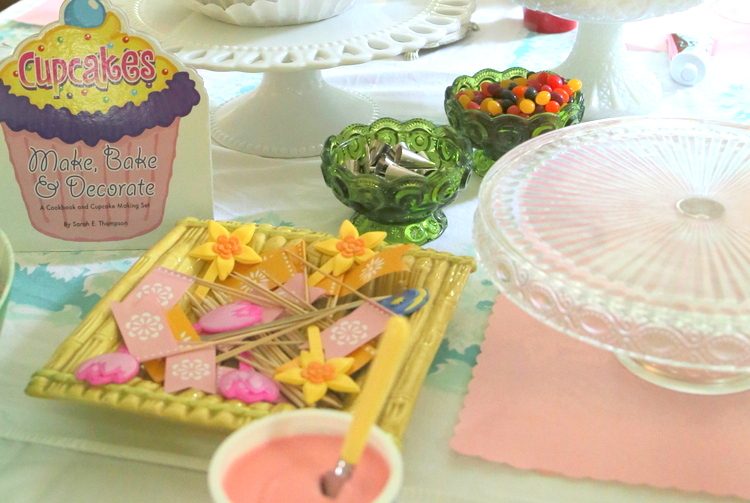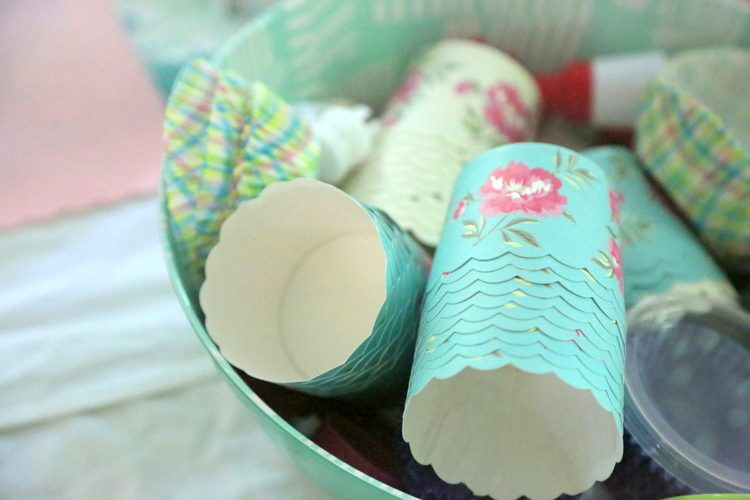 As always, I pull from what I already have in my home for color schemes and party decor, like this Martha Stewart paper pennant garland I've used multiple times. At 12 feet long, I've used it for many parties and church camp decor. You can find it at a bargain price here.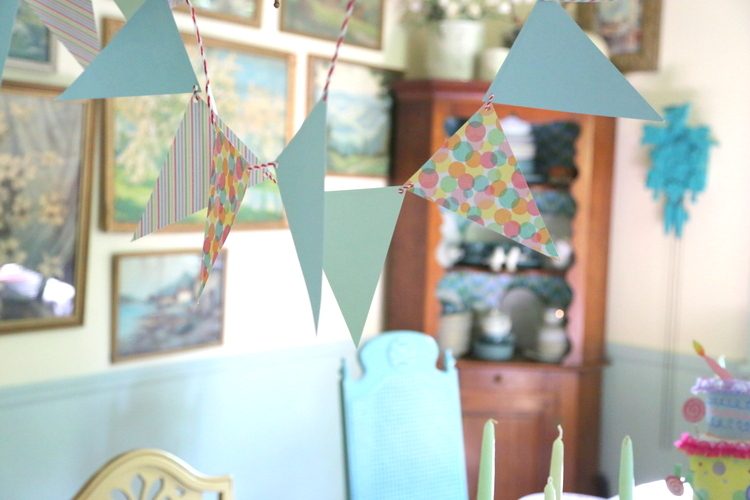 It's easy for me to develop color schemes for parties because there is just so much color in my home! Here's the entry to our house – you can see the dining room beyond. I wanted to show you this shot because the vintage tole chandelier was a Christmas gift sent from one of my dear readers, Paula, who found it in an attic and thought I might like it! It was originally yellow and quite rusty, but a few coats of turquoise spray paint brightened it right up: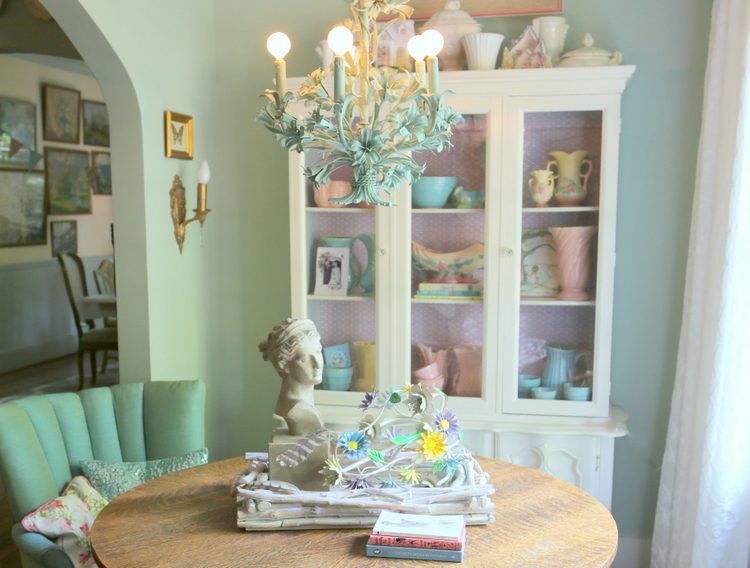 To prepare for the party, I premade dozens of cupcakes in different flavors for the girls to decorate. I spent the entire day before making homemade butter cream icing in every conceivable color, but it was really too thick for decorating.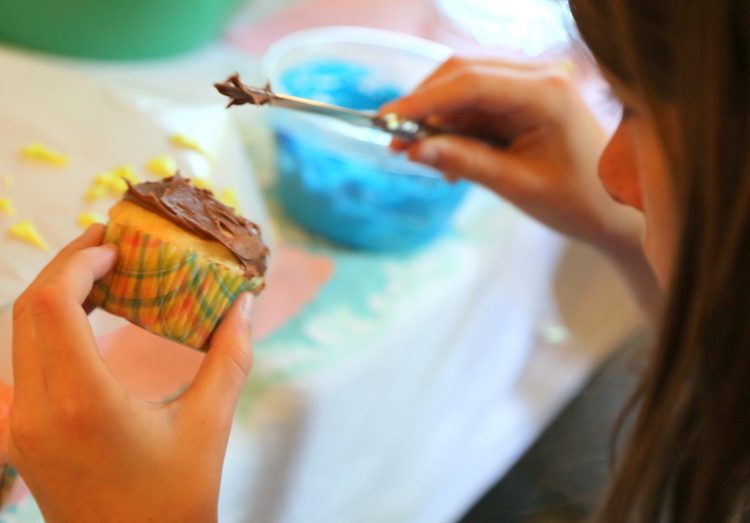 We had to keep adding milk to the frosting to make it easier for them to squeeze through the decorating tips. In retrospect, I should have just added dye to store-bought cans and saved myself the trouble. Lesson learned!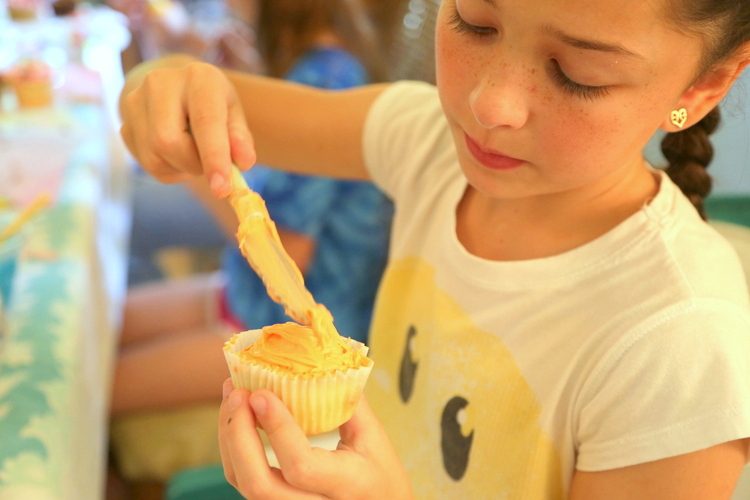 The girls seemed to really enjoy creating cupcake designs and sharing their ideas with each other. My mother-in-law was a huge help, as she has much more experience than me in the cupcake department!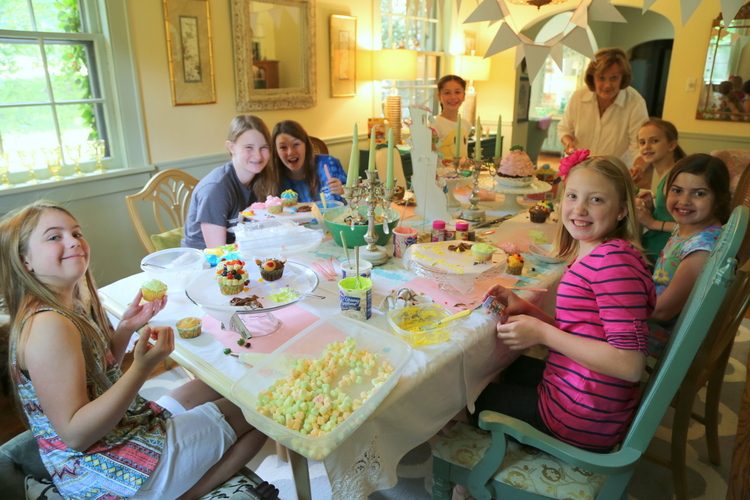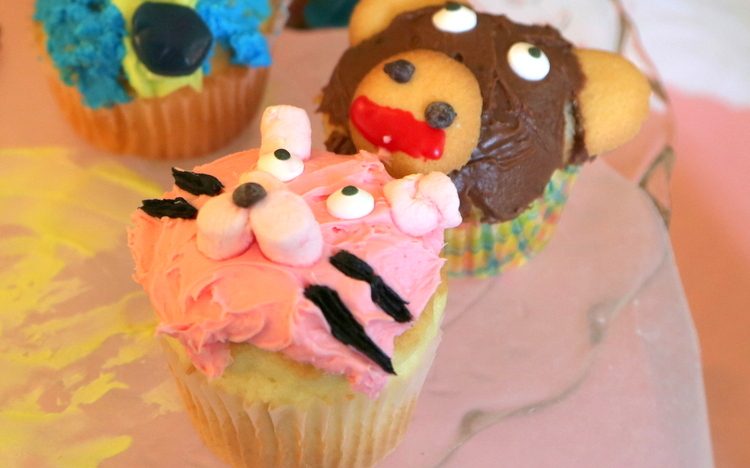 Each girl was able to take home any of the cupcake creations she was unable to eat – these little paperboard pastry boxes worked perfectly: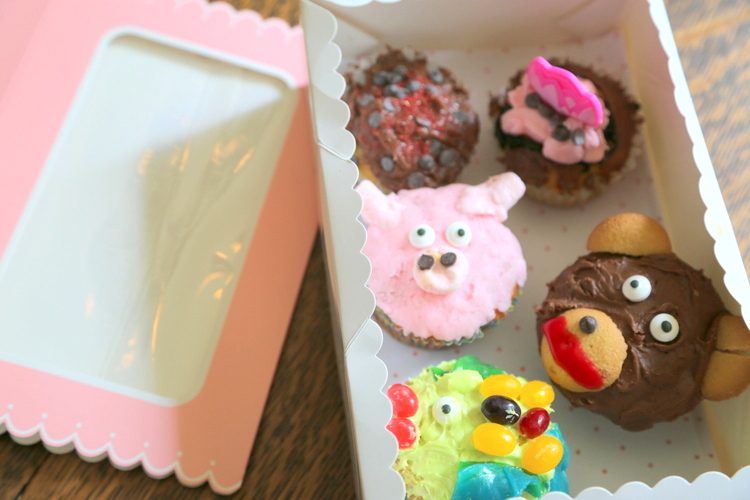 Time sure flies when you are raising children. Will this be my last year of themed birthday parties? She tells me she's not ready for them to end, so neither am I!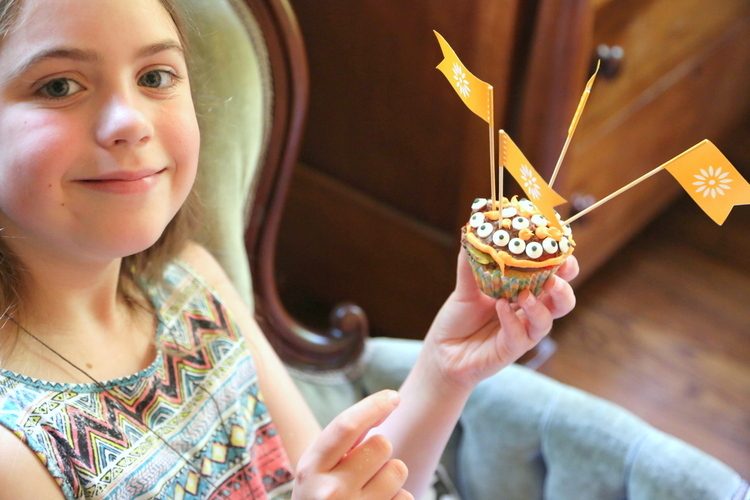 The parties I've hosted for my girls are some of the sweetest memories we've made over the years. They probably mean more to me than they do to them, but that's good, too!