Despite more than a few hurdles, our upstairs bathroom renovation is moving along. It's being carved out of a small space that includes a dormer window on the front of the house. This is where we started: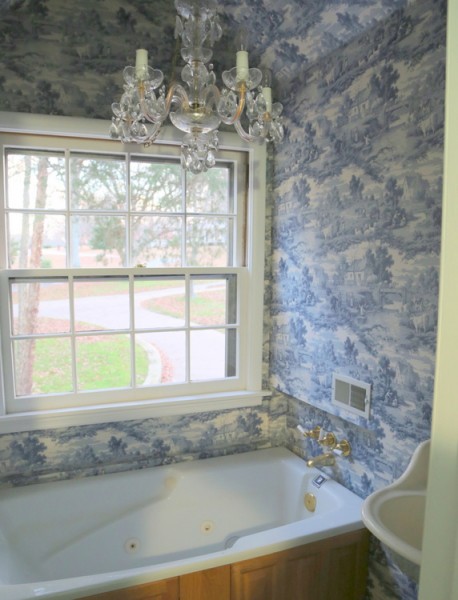 before
Wondering where the shower is?  No shower. Wondering where the toilet is?  This room was so tiny, the toilet was in the room down the hall.  I am not even joking.  We had to move the wall out ten inches into the hallway and punch a hole through a couple of walls in both directions to make room for a shower and a toilet.
The old jacuzzi tub is GONE, the plumbing to the sink (seen above) has been moved, and the new shower is being lined with white subway tile.  The subway tile will be walls and ceiling of the shower and halfway up the walls of the rest of the small bathroom.  No more toile wallpaper – I've chosen a dramatic solid paint color for this space.
Here are some of the elements that will make this tiny bathroom a power punch: hexagon marble tile on the floor, white subway tile on the walls, amazing gold fixtures, black windows, and a spinach green on the upper part of the walls and ceiling: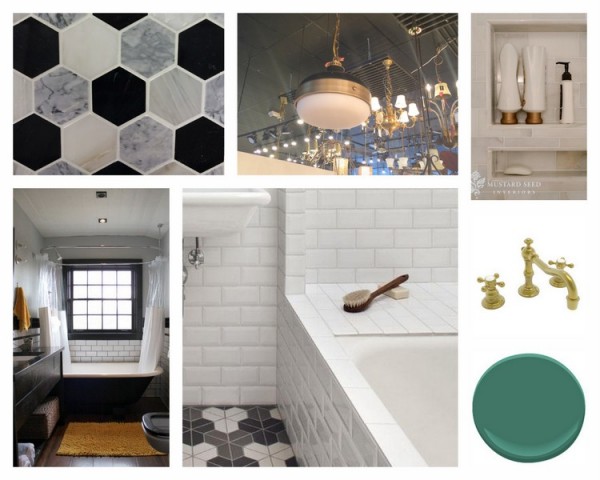 check out the Pinboard I created for this bathroom remodel here
This is the stairwell going upstairs as it was previously: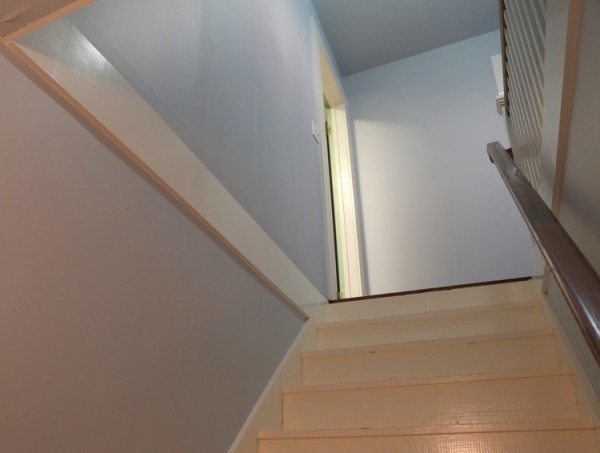 painted stairs before
At the top of the stairs, the wall on the left and just ahead are GONE.  See for yourself: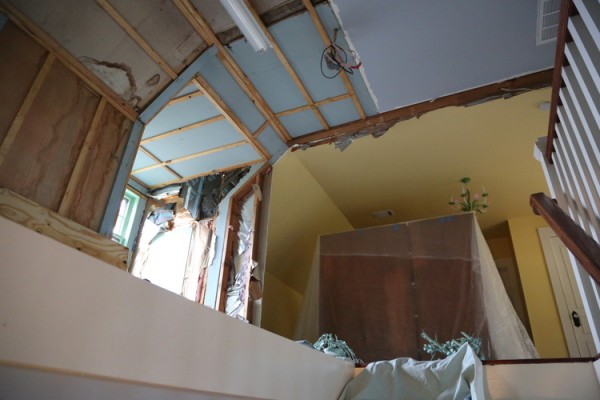 Now I need your input!  I'm trying decide on whether or not I want to do a painted black runner like this: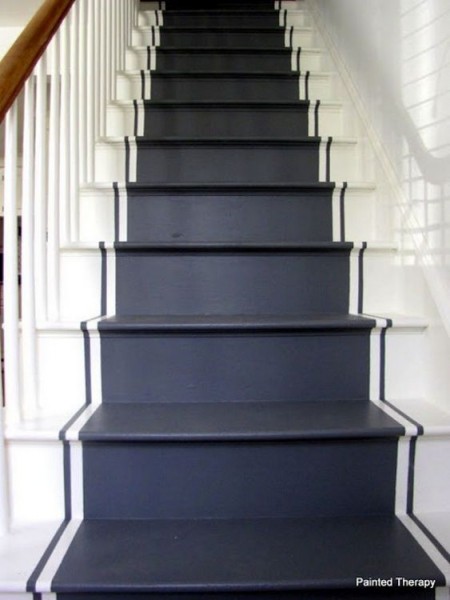 OR, should I leave the treads white and just paint the risers black?  What do you think?