I know I haven't posted about Allison's home makeover lately.  The truth is, we've been waiting on the pair of living room chairs we ordered from West Elm. Many of my clients are surprised that it takes 6 to 12 weeks to receive upholstered furniture. Sometimes people think you can just go pick something up off the showroom floor.  Even if something is available to buy right off the floor, it's a long-shot that you can find something in the fabric you want and certainly less likely that you will find a pair.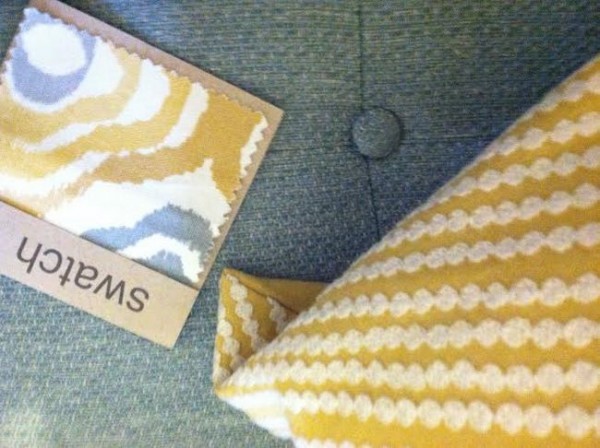 Allison's fabrics
So this week is installation week!  Practically everything we ordered is in, so now it's time to arrange furniture, hang art, and accessorize.  Over the weekend, I worked on the coffee table I scored for Allison from an estate sale.  I knew it was "the one" when I first saw it, even though it was in rough shape.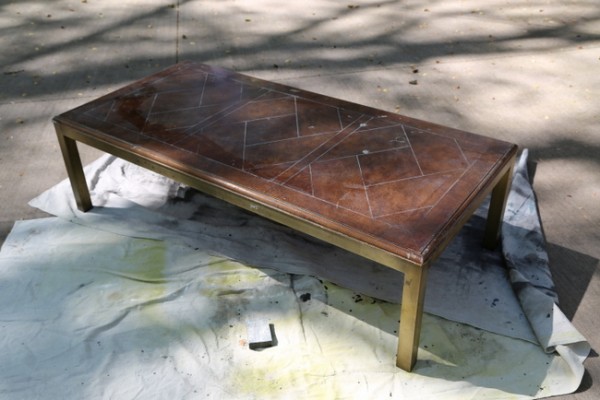 before 
Not only was it beat up, it also had glue and other sticky matter on it.  The brass legs had seen better days, but I definitely saw the potential.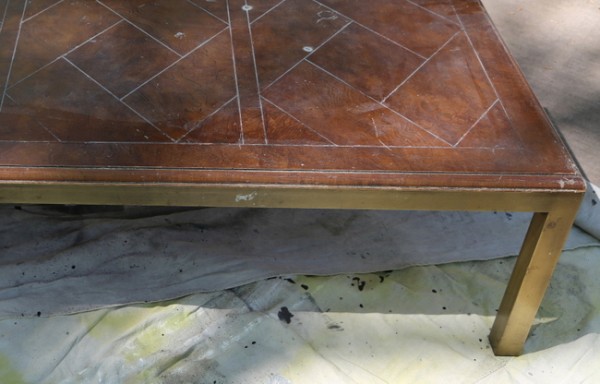 before
We had decided to freshen up the legs with a gold glaze and paint the top out in Aubusson Blue Annie Sloan Chalk Paint.  But the more I thought about it – I kinda hated to paint that wood top.  I love the design of the tabletop, and it appears to be tiger maple (I'm sure one of you will know!)  We are already using several painted pieces in Allison's living room.  This is the kitchen table we bought for the adjoining area: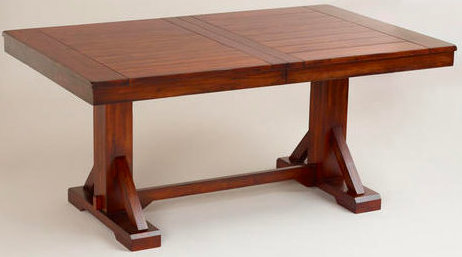 Allison's new kitchen table
So I decided to change the game plan and see if I could restore the top a bit.  I did not strip down the entire thing – I just sanded the top, removed all the dust, applied two coats of dark walnut wood stain, applied a dark paste wax, and buffed it out.  Let's see what you think!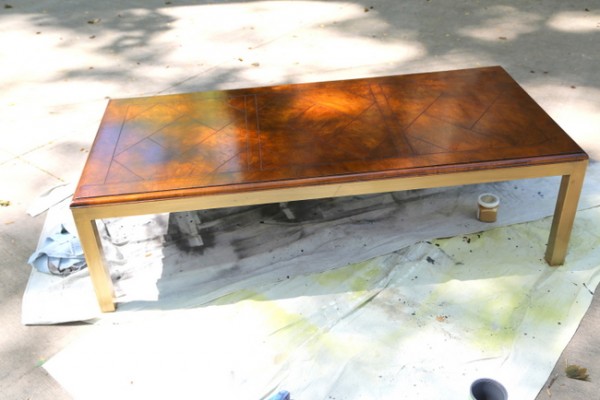 restored table – totally Mad Men, right? 
Allison hasn't seen it yet – but of course she will when she reads this post.  I also put two coats of the gold glaze I originally planned to apply to the legs.  It's not perfect, but I think it looks like it got a new lease on life.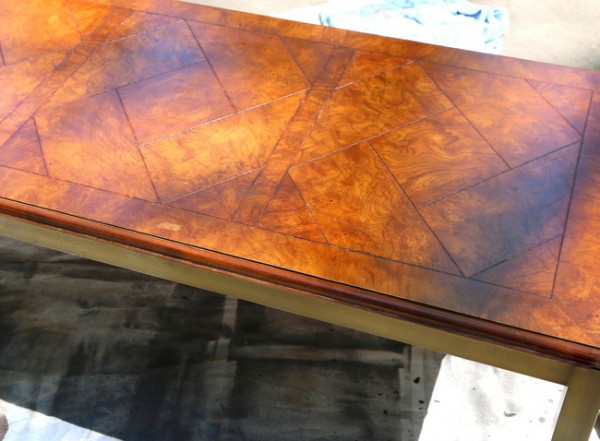 pretty good, right?
See, I don't paint ALL wood!  We'll see what Allison thinks when we get it installed in her living room this week.  Now, I want to know what YOU think.
Share this Post