As many of you who follow The Decorologist on Facebook or Twitter may know, it was a big week for me!  I was thrilled to be notified that I had received the 2013 Real Estate Staging Association (RESA) award for Best Staging of North America!  I waited until my award arrived in the mail to write this post: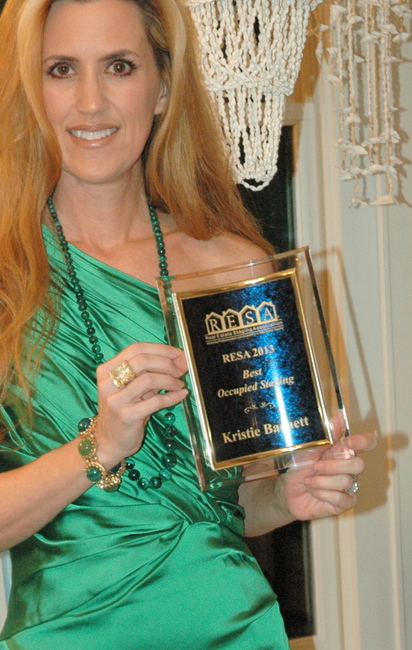 When I got the message at 11:00 p.m. one night, it was too late to call anyone, my kids were asleep and my husband was out of town on business.  So I sat in my bed laughing and crying and watching HGTV until I finally fell asleep a few hours later.  I knew I was in the top 10 finalists, but I really couldn't dare to dream that I would actually win.  I wish I had been able to attend the awards ceremony last weekend in San Francisco – I haven't been there in over 17 years while on my honeymoon.  However, this weekend I attended a local charity event and got dressed up, so I decided to get a photo holding the award in this fancy dress!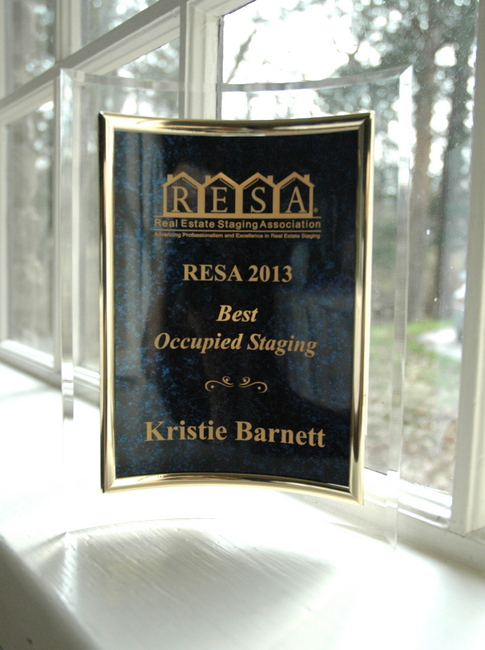 I've had several of you ask me which house helped me snag the win – you've seen bits of it in previous blogposts, but I thought I'd share the whole shebang here today.  This home was "occupied," meaning that the owners were still living there and we had to use the furniture that was on-site.  I brought in staging props, such as lamps, bedding, art, and accessories – but no furniture.  This is the majority of the kind of staging I do – the challenge is how to take what a homeowner already owns and make it look, well, BETTER.  Just to be clear – staging is NOT decorating.  It's marketing a property to make it more sellable.
Color played a HUGE role in the transformation of this home – in fact, I'm sure that's what really helped me cinch this win.  The right colors can help neutralize bossy granite and tile, draw attention to architectural features, and create high-end effects.  The interior was painted the colors I recommended, but no other upgrades were made.  After the painting was complete, I came and spent about four hours with an assistant staging the property.  
Ok, so here are some good ole "befores and afters:"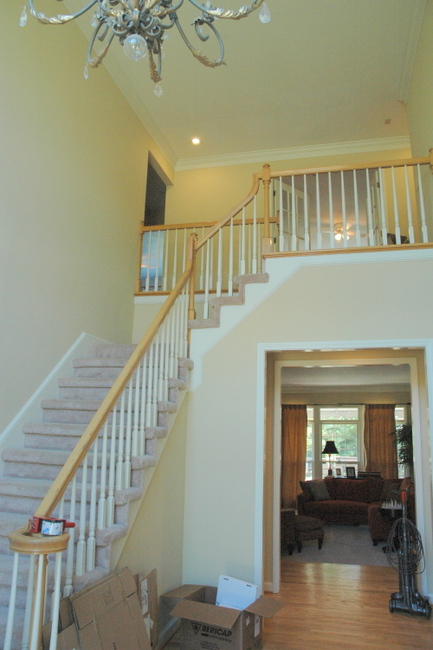 Before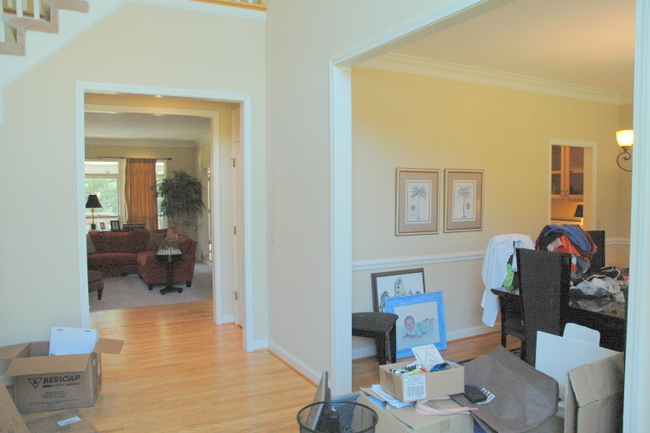 Before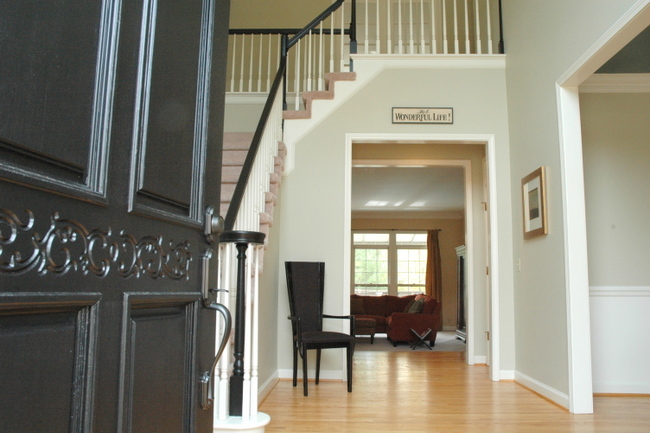 After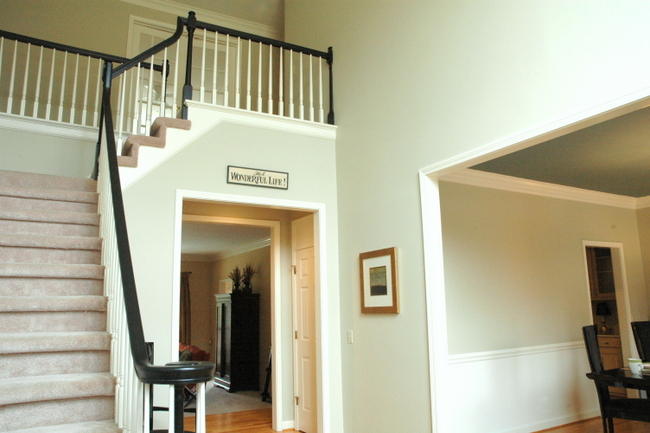 After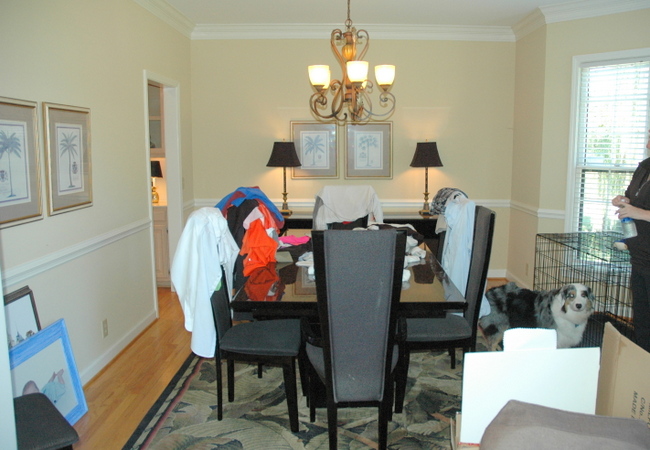 before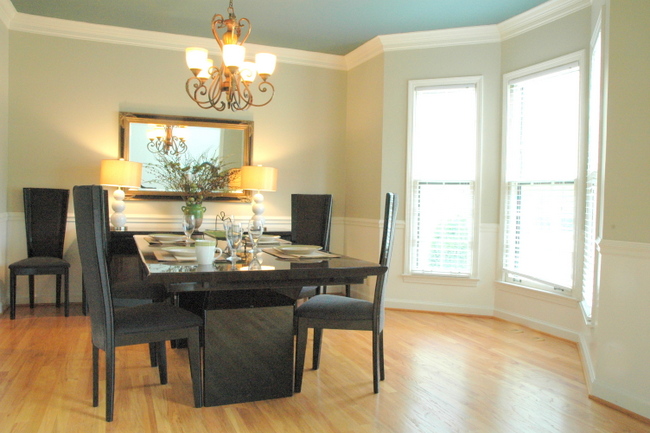 After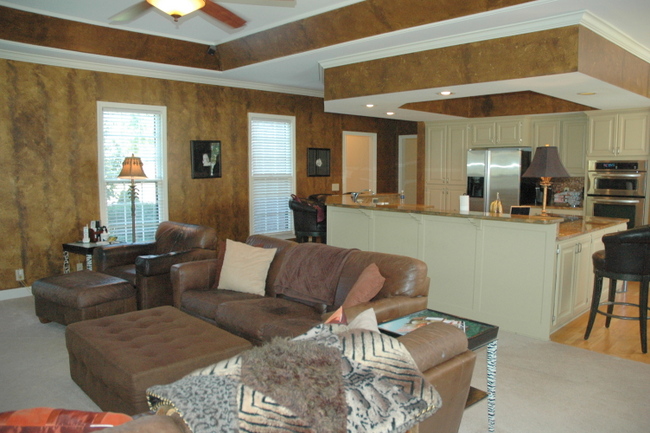 before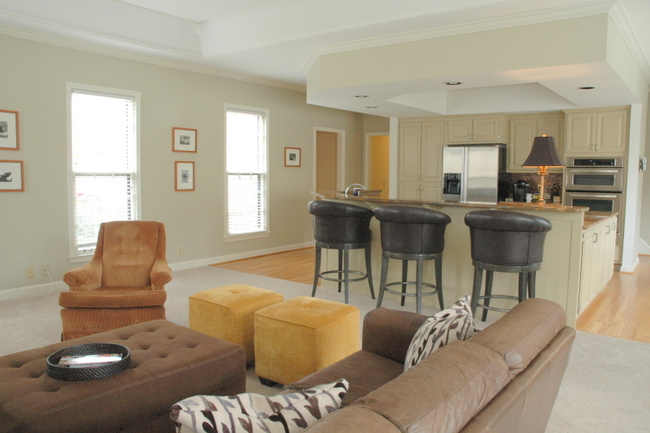 after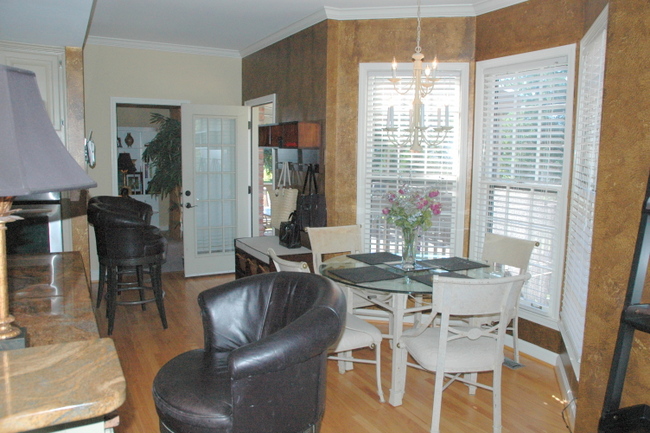 Before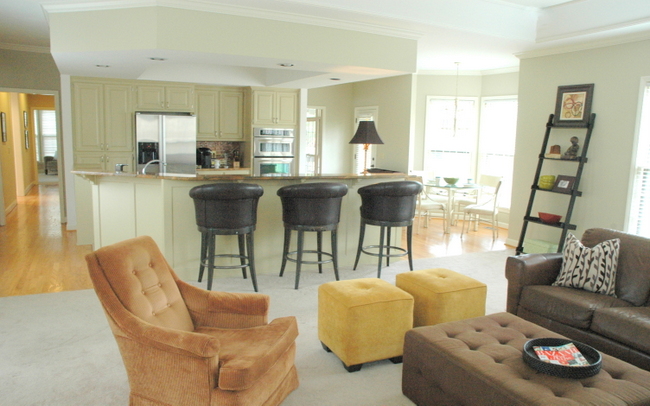 After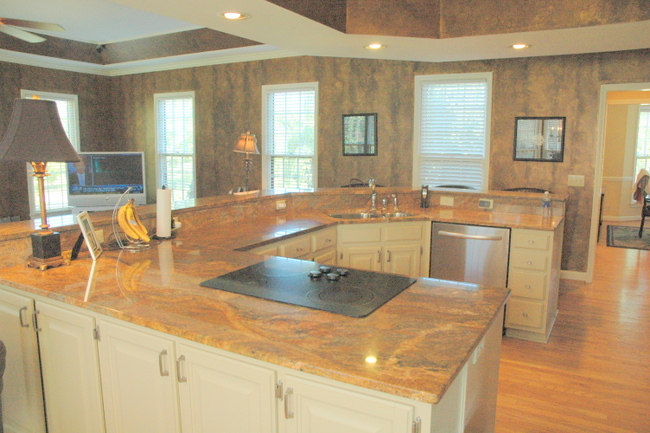 Before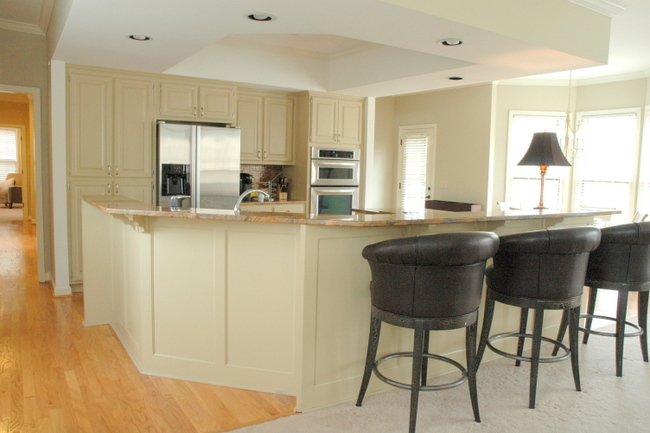 After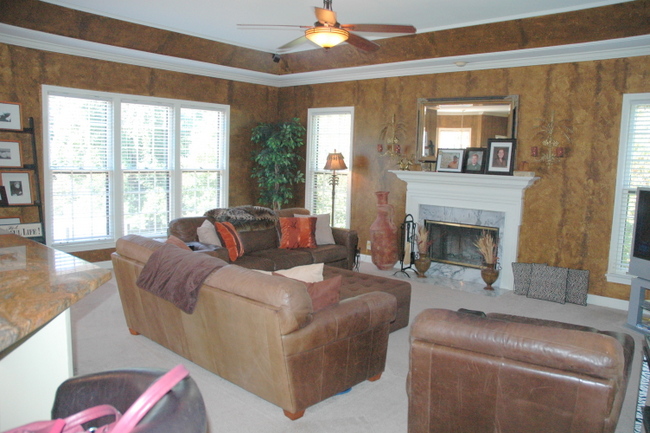 before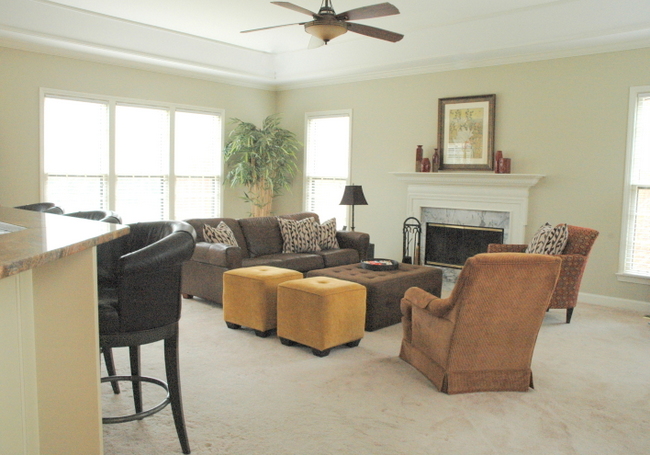 After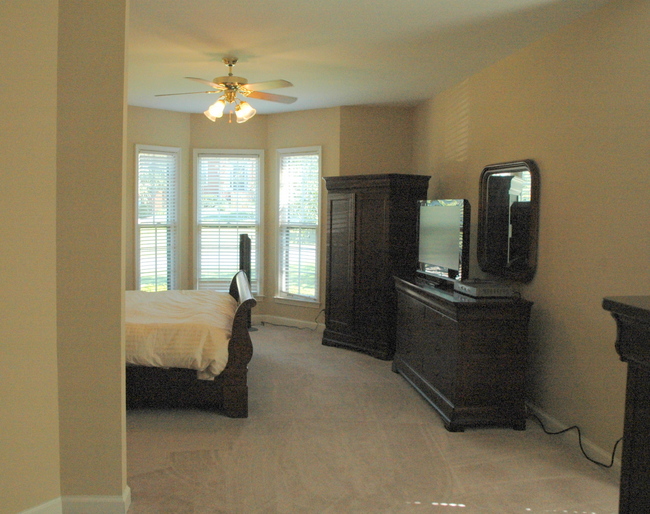 Before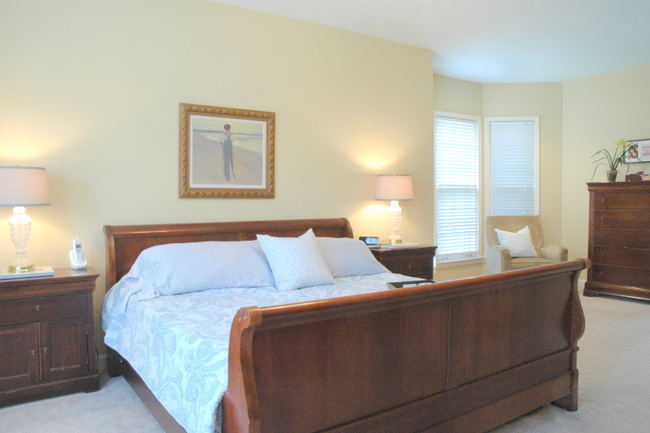 after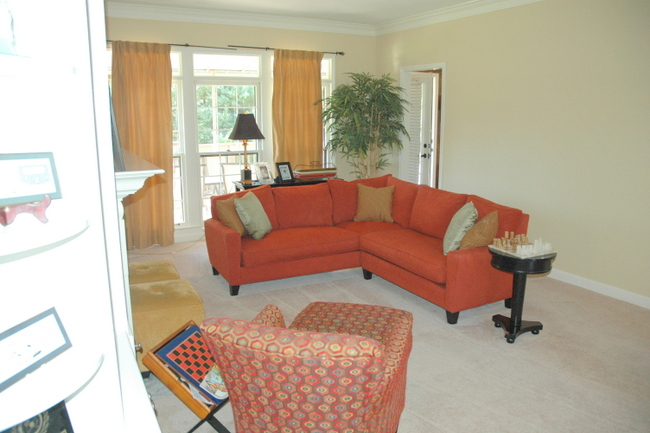 before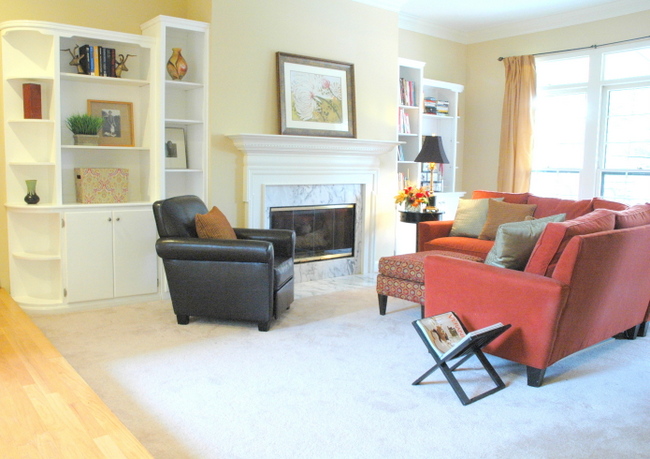 after
So there you have it.  If you want to learn more about how to use color to transform a space, stay tuned for my new Color Workshop video over the next week.  If you are interested in learning my psychology of home staging, it won't be much longer before I finish up my book and make it available to you!  Sign up for my emails and new newsletter to stay on top of the latest in design and color.
UPDATE: The book is here!!! Psychological Staging: The Home Staging Secrets of The Decorologist is available on Amazon and here.