We all know how important first impressions are, but do you know what kind of impression your entry hall is making? When you've been living in a home for a while, you kinda go blind to its flaws. Walk through your front door and try to be objective.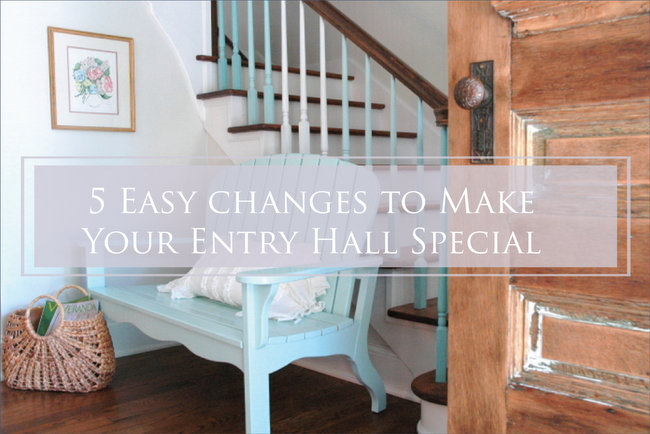 Is your entry welcoming? Does it give a glimpse of the style throughout your home? Is it bland and boring? Here are my favorite ways to make your entry hall special:
1. Paint Your Interior Door a Color Other Than White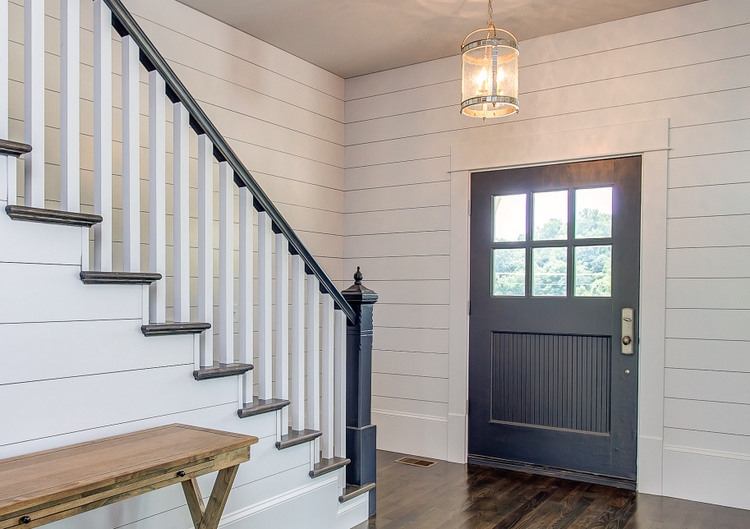 The Decorologist
Why should your interior door be trim color (white)? Charcoal or black are sophisticated options for interior doors, as is navy, but you could choose any number of other accent colors to make the front door your focal point from the inside. I've specified turquoise and various blues for several clients.
2. Add a Properly-Sized Interior Rug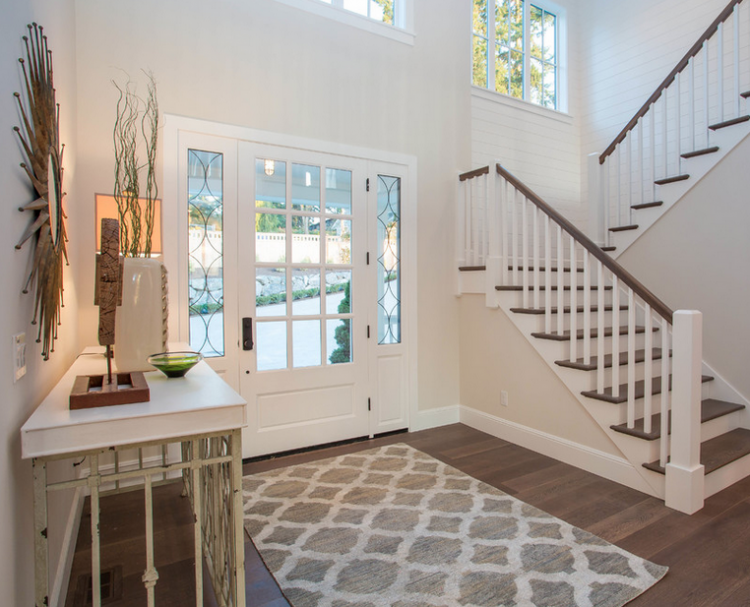 source
While most people plop a rug just inside the door, it is typically too small – about the size of a bath mat! If you don't have a lot of room in your entry hall, usually a 4×6 or 3.5×5 placed horizontally in front of the door is good, but it's even better if you can place a larger rug vertically (like pictured above) to pull your visitors on into the house visually.
3. Update Overhead Lighting with Something Fun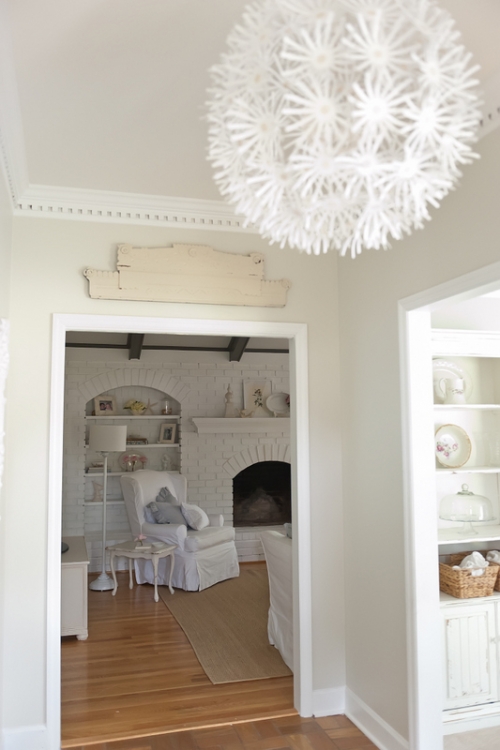 The Decorologist 
Ban the boob light that's looming in your home entry NOW. I'm not talking about spending a fortune here. This fun oversized fixture is from IKEA is under $100 and packs a punch! Here are some other great alternatives to update your boob lights.
4. Paint the Entry Ceiling an Accent Color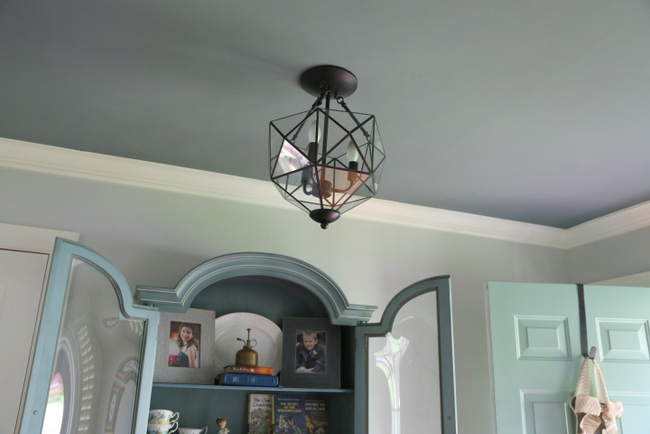 The Decorologist
You know how I love to paint ceilings, right? This little entry hall was a great place to put an accent color up top. It coordinates nicely with my client's vintage hutch and gives visitors a visual hug when they walk in. I only recommend painting the ceiling an accent color when you have crown molding.
5. Add an Entry Hall Table + Mirror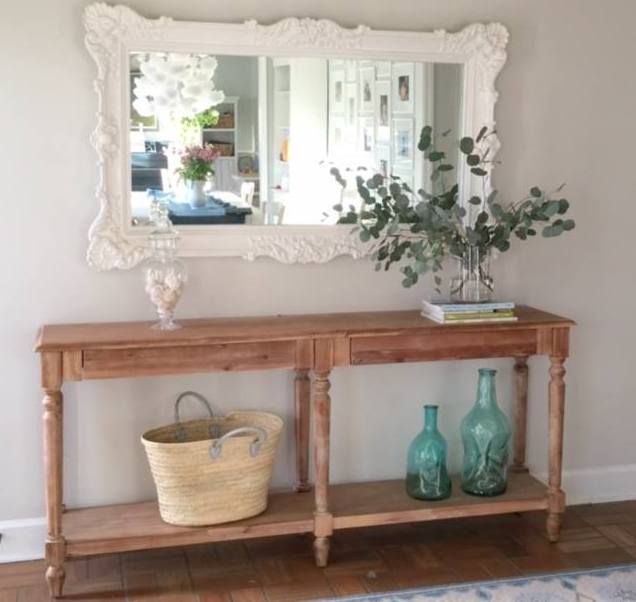 The Decorologist
Whether or not you normally enter by your front door, there should always be a table of some sort in the entry hall. Not only do you need a place to drop keys or sunglasses, but it's nice to use the horizontal surface to style the space in a welcoming way. I found this entry table for my client, and she topped it with a painted vintage mirror. Not only does it reflect light and the view of the adjoining dining room, it's a place to do a quick hair/makeup check when you arrive or are leaving!
I hope this sparked a few ideas for your entry hall – now I need to go work on my own . . .