I have a passion for hanging art and creating art groupings (strange, I know).  In my book, nothing is better than taking a family's photographs and creating a gallery wall for them.  I'm still in Atlanta furthering my design education, but I thought today I'd share a family photo gallery I created for a new client last week. 
She had done her homework:  all the photography was ready for me and in gorgeous frames, no less.  Framing them in the same frame finish makes the grouping cohesive, but it's great to vary the actual frame design like she did here.  I worked on the design on the floor before I started swinging my hammer.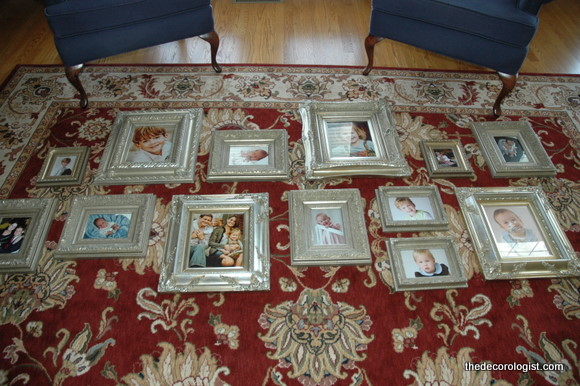 Here's the hallway that was just waiting for a reason to be noticed . . .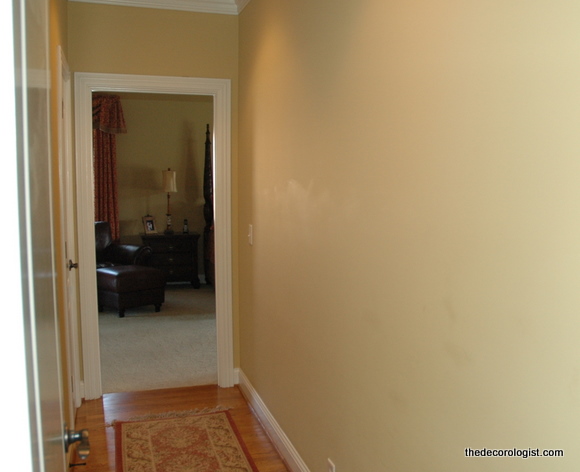 Now this hall has a reason for living – showing off the beautiful family that lives here!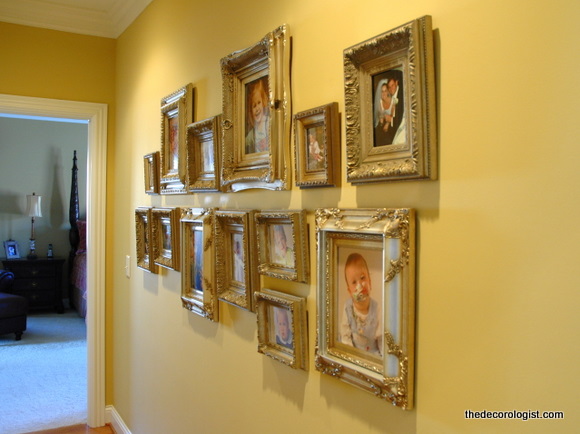 Now the Hall of Shame is the Hall of Fame.  What do you think?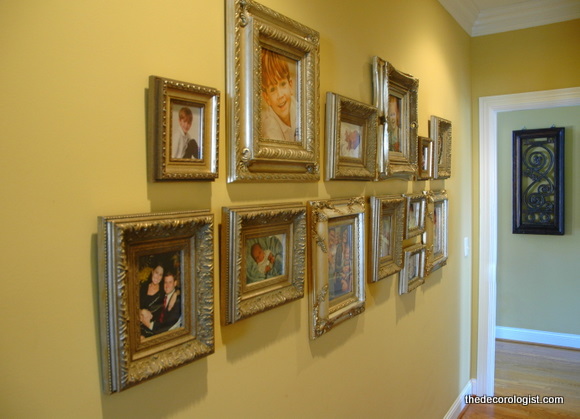 If you need help creating a Hall of Fame for your family photos, contact The Decorologist for a design intervention ([email protected]).
Share this Post