Happy Labor Day!  Sit back and enjoy a little trip to the coast today in this living room makeover.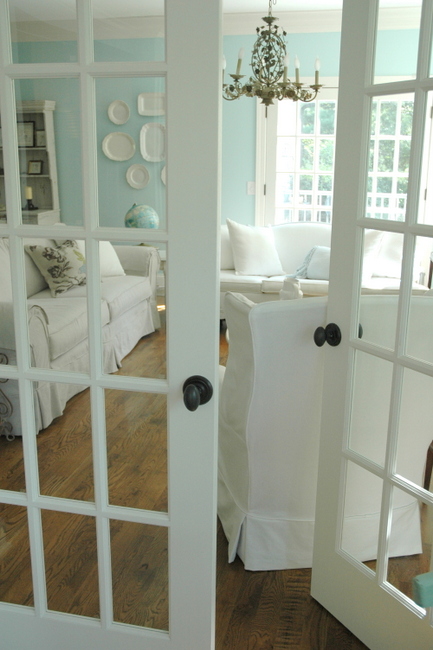 The Decorologist
I showed you the make-over of this Brentwood client's entry last week, and it made it into the Style section of The Tennessean over the weekend!  This is where this living room started:  it was a large, light-filled room filled with treasures my client had collected over the years from the flea market.  The problems we identified were:  the orangey-brown fireplace from the 1980's did not work with the beachy vibe she really wanted, the room felt unbalanced, the furnishings lacked cohesion, and it all just felt a bit cluttered.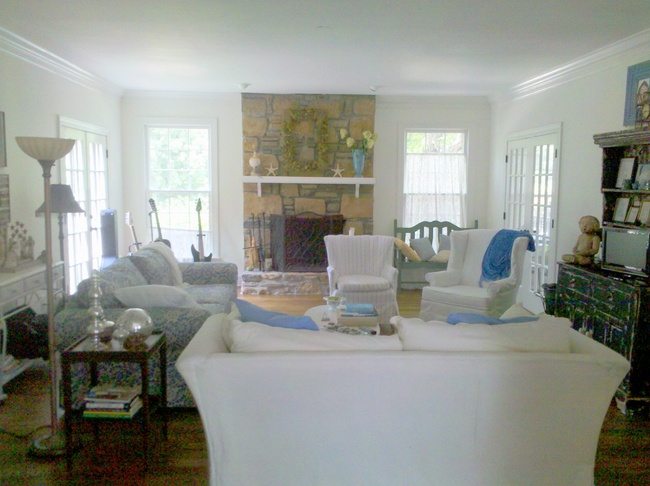 Living Room Before
Over the next several months, we worked towards creating an oasis of calm for this busy family.  The fireplace needed an update, but I didn't think it was necessary to rip it out or cover it over – instead, we used the power of paint to transform it.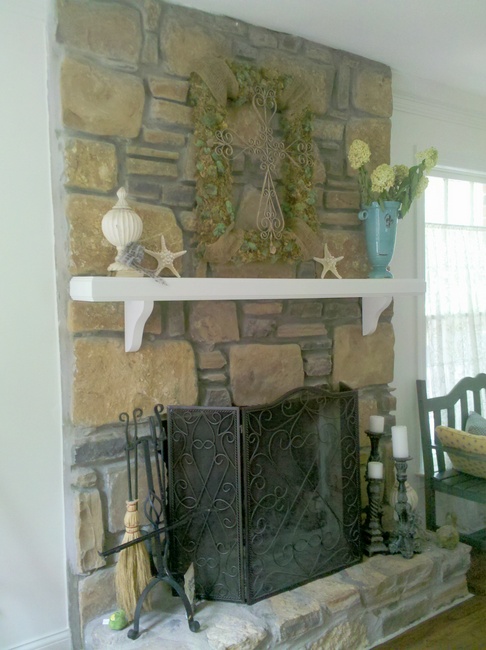 Fireplace Before
Let's start with another "before" of this living room: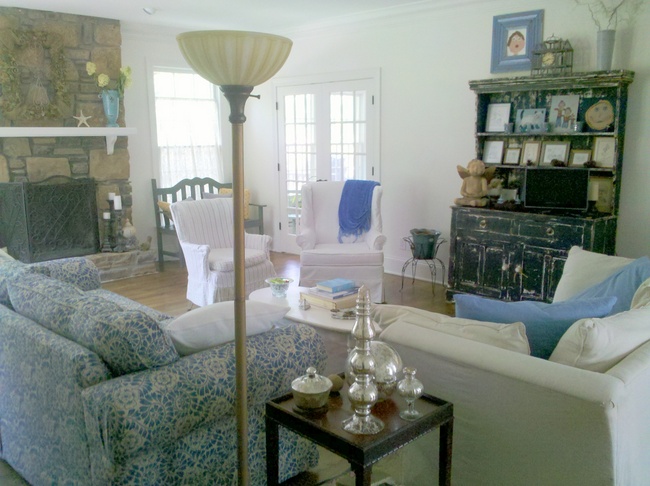 This is the "after" of the space from the same angle: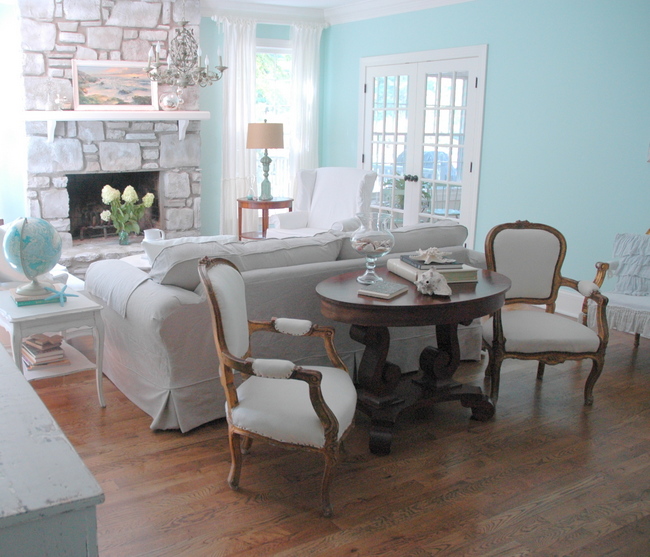 Living Room Makeover by The Decorologist
Here's a "before" from the other side of the room: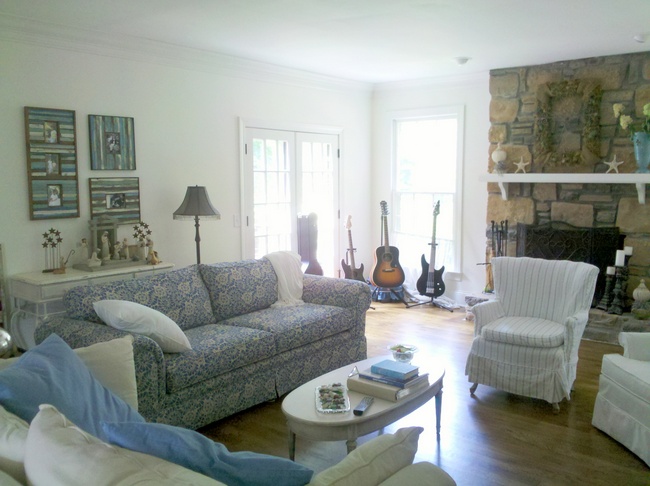 Living Room Before
And the "after: "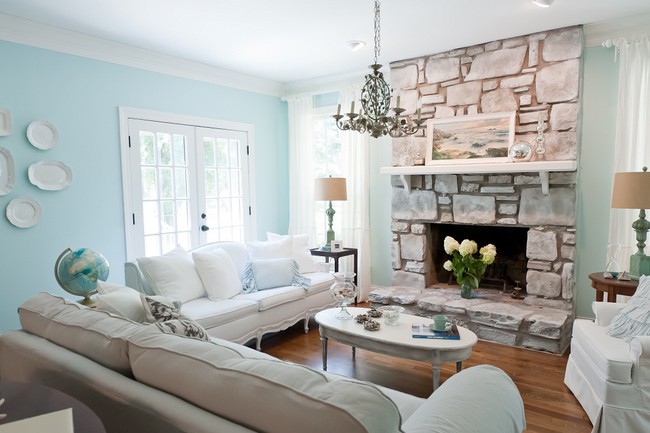 Living Room Design by The Decorologist, Photo by Melanie G. Photography
Before: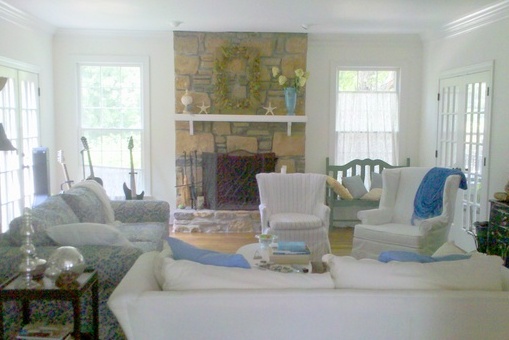 Before
Isn't the fireplace GORGEOUS now?  The new wall color is Benjamin Moore's Iced Green, which plays into the coastal palette throughout the home.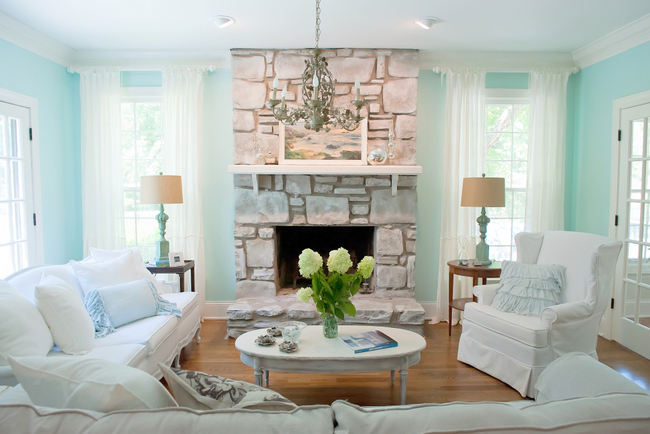 Living Room by The Decorologist, Photo by Melanie G. Photography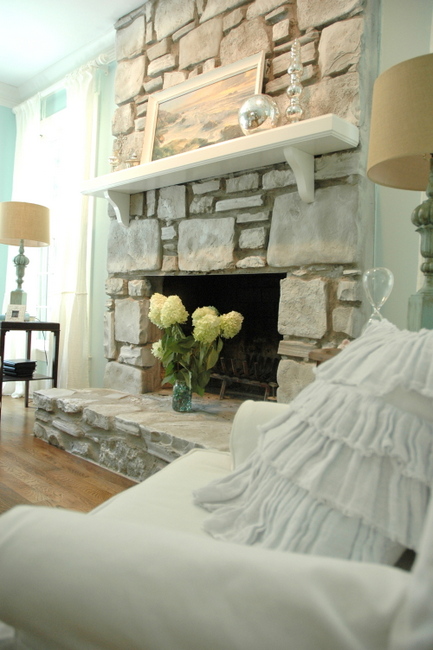 The Decorologist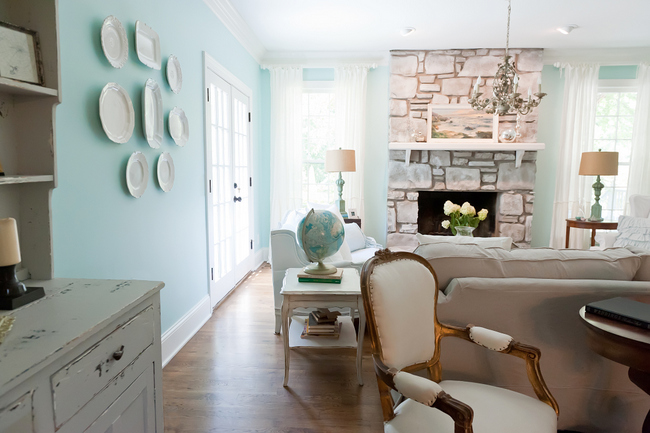 Design by The Decorologist, Photo by Melanie G. Photography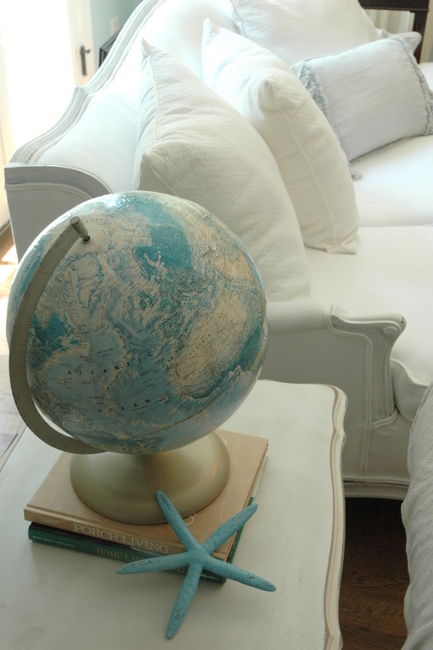 Vintage globe I picked up at an antique mall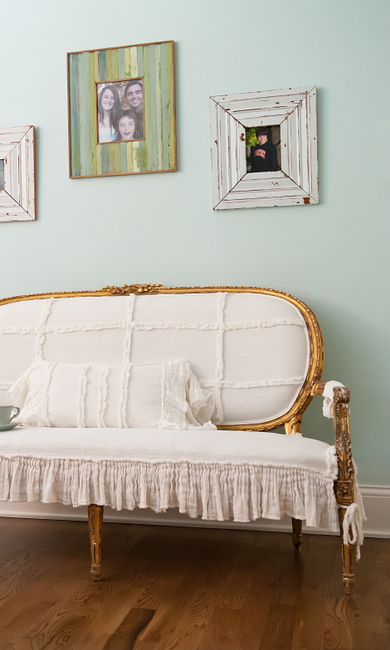 Photo by Melanie G. Photography
So many little makeover projects went into making this beachy living room come together – I'll  share the details and how-to's of those, including the fireplace and furniture makeovers, later this week.  Stay tuned!