I've consulted on many bathroom renovations this year, many of which include black subway tile as an important design element. Why black subway tile?  Here are some great reasons to choose it for your bathroom.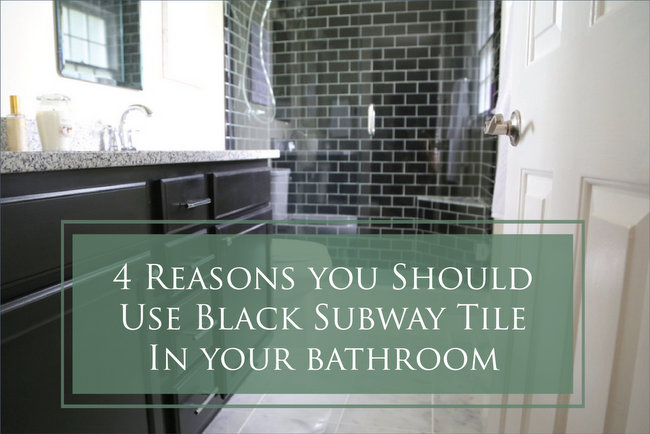 Reason #1: It's a fresh take on the classic black and white bathroom.
Many of you will remember that my office manager, Allison, moved from the home we renovated last year (which sold in a couple of days, I might add!) into one closer to her children's schools. And you may remember the befores and afters of the hall bathroom we renovated. Today I'm going to share what we did in her master bathroom. Here was the bathroom in its 1990s glory: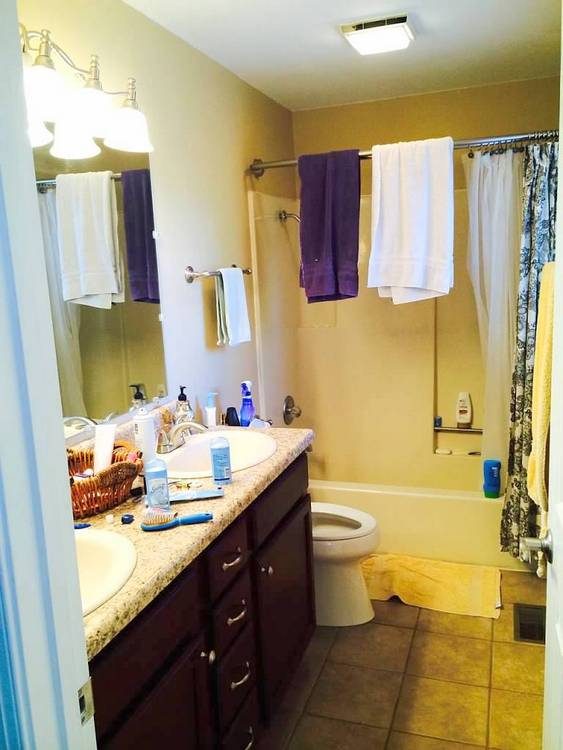 before
The shower/tub insert and the splotchy floor tile had to go. Allison wanted updated and timeless but was willing to try something somewhat different than what we chose for her hall bathroom.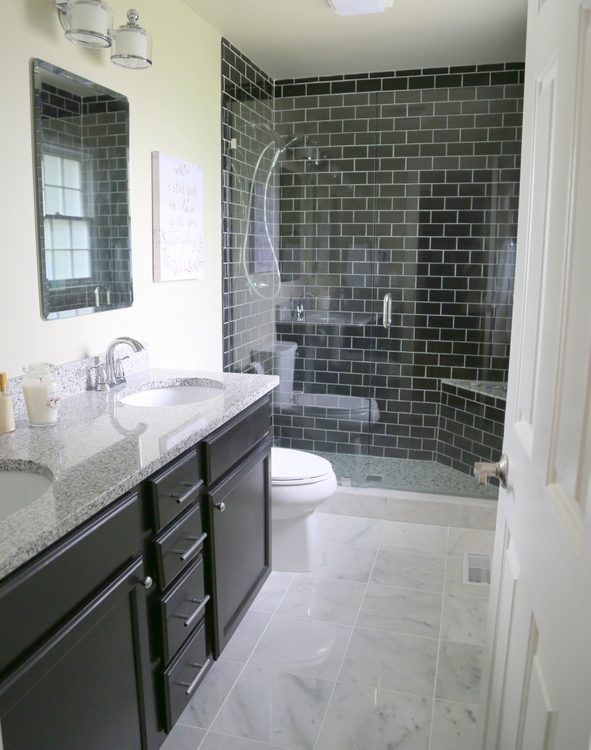 The new look is such a dramatic change but it also has a timeless beauty that isn't likely to fade as quickly as its former rendition. And it looks so expensive, right?  That leads me to the next reason you should consider using black subway tile in your bathroom . . .
Reason #2: You'll get a high-end look for a low-end price.
This high-end look started with the idea of black subway tile from Home Depot, at only $.25 a piece! We painted the dark cherry cabinets black to create better tie-in with the tile, which was another inexpensive upgrade. Here are the cabinets before: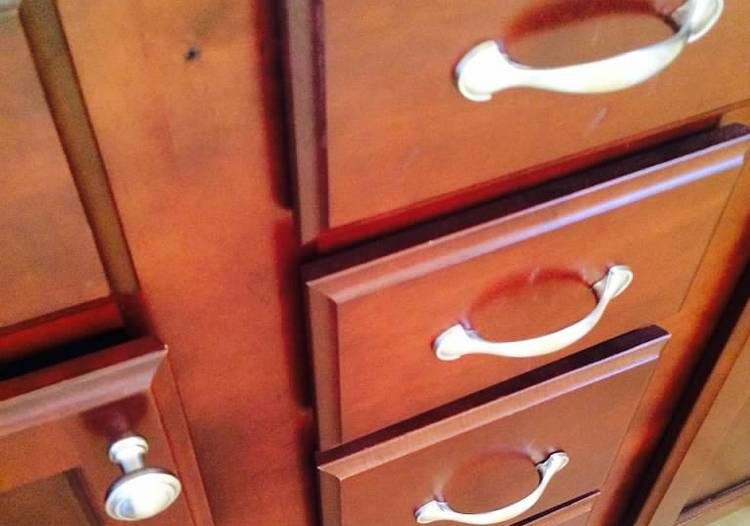 before
And here they are after a few coats of black paint and new sleek hardware (also a bargain at Home Depot):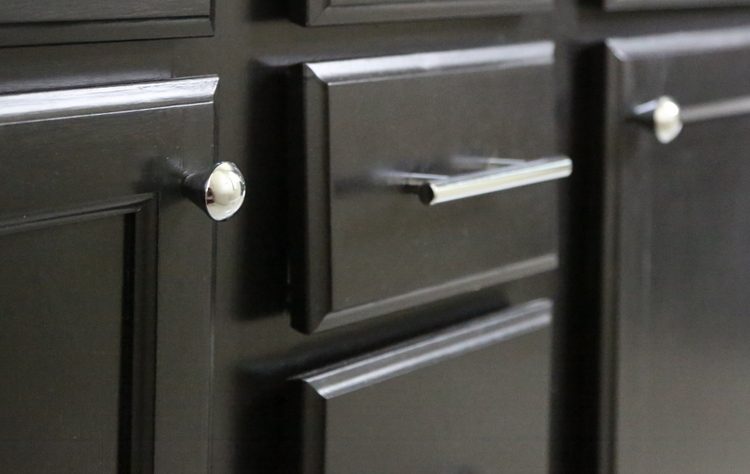 painted cabinets after
Although you might not have guessed that it would, black subway tile can do another thing:
Reason #3: Black subway tile can make a bathroom appear larger.
To make this small bathroom seem larger, we ditched the tub (don't worry – there's one in the hall bathroom) for a gorgeous glass door and walk-in shower. The black tile at the back of the room makes the wall recede, increasing the perception of space. It also helps to take the tile to the ceiling, which also makes the ceiling feel taller.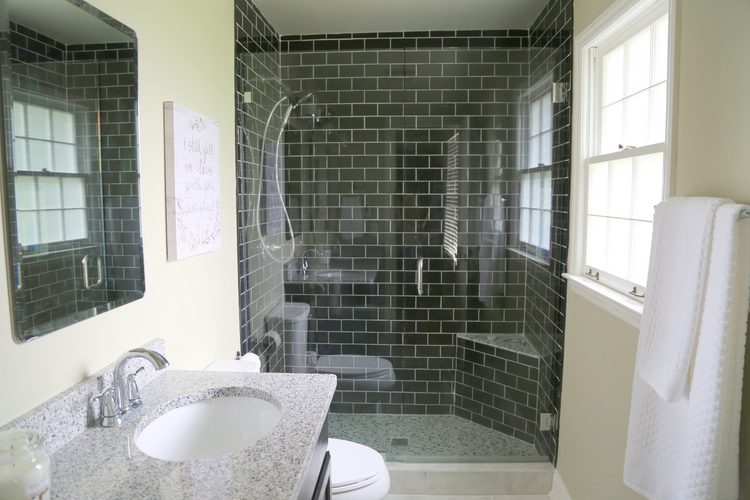 We replaced the countertop with a lovely black and white speckled granite, which was the biggest splurge in this bathroom.  The large frameless mirror and octopus lighting were changed out for a pair of smaller frameless mirrors and some updated light fixtures.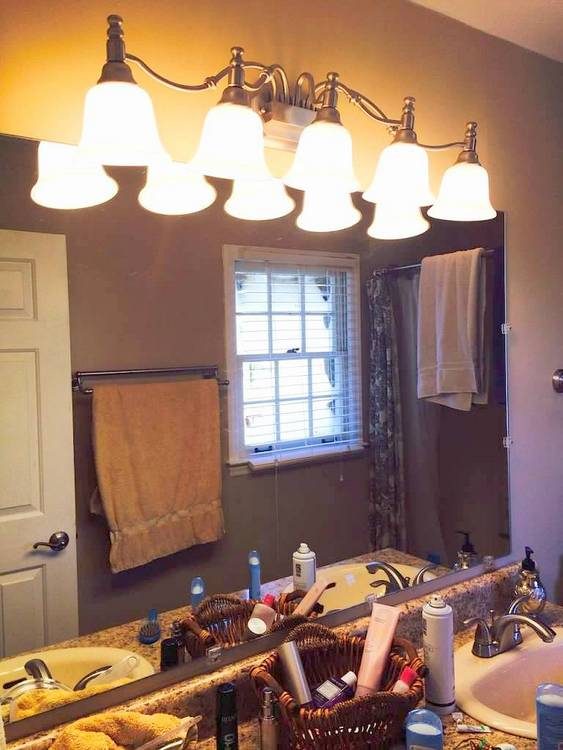 before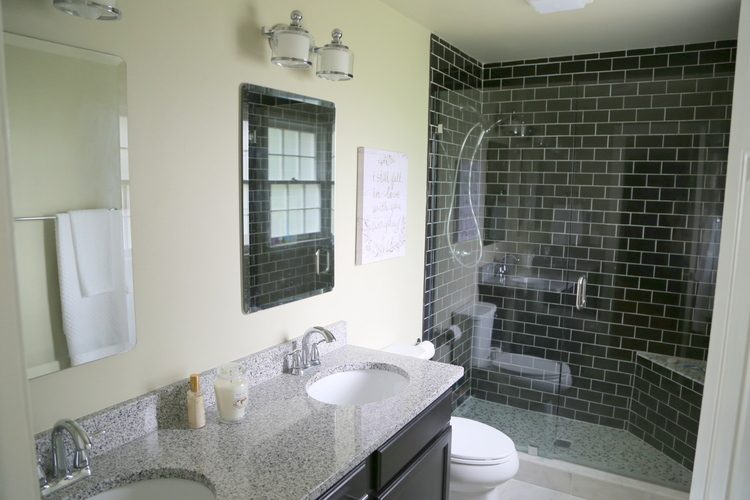 We purchased real marble tiles for the flooring – just a few dollars each from Home Depot. The light flooring keeps the overall look bright and crisp in contrast with the dark tile and cabinet.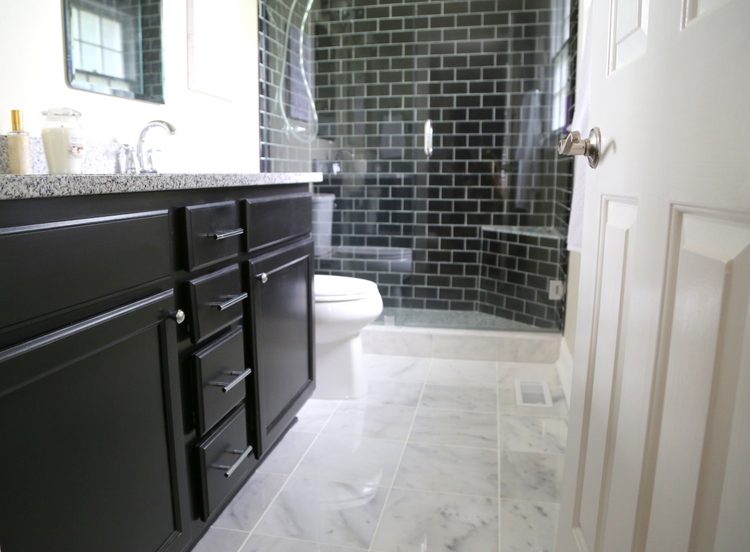 Another reason to choose black subway tile?
Reason #4: It's easy to clean and maintain.
The contrast between the black subway tile and the white grout creates a crisp, clean look and quick wipe with a dry towel makes the tile shiny – and up close you can see how reflective the black tile actually is.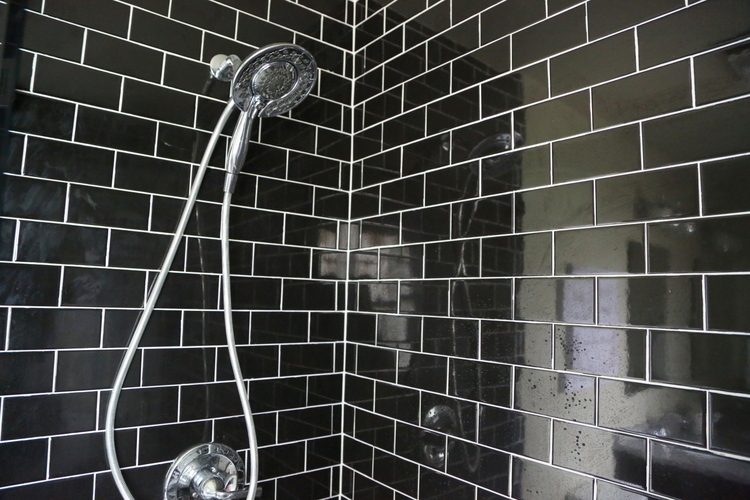 Need privacy in your bathroom, but don't want to block the light? This window film is easy to apply and maintains all the light possible – and we saved big time on window treatments!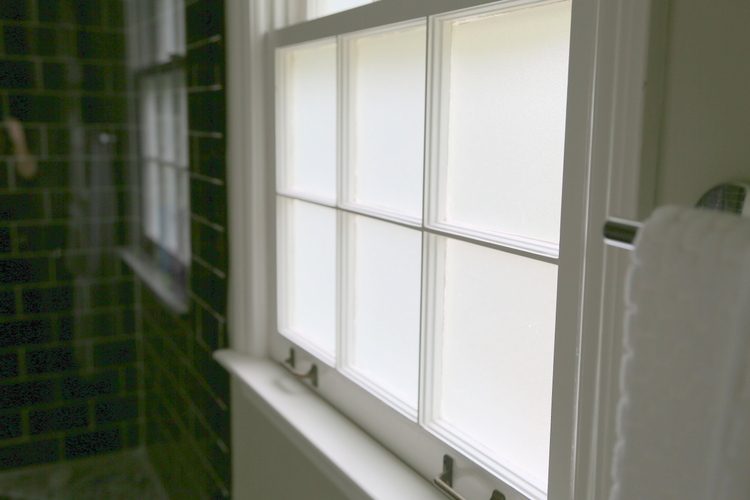 One last before and after of Allison's bathroom: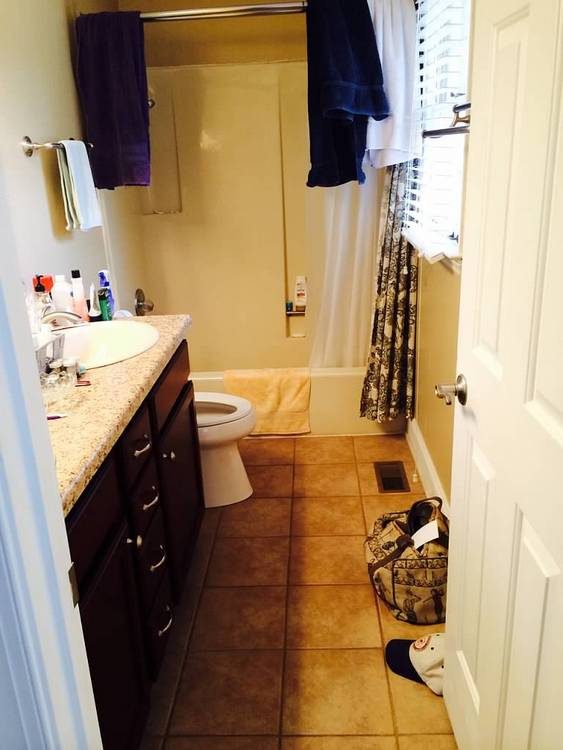 before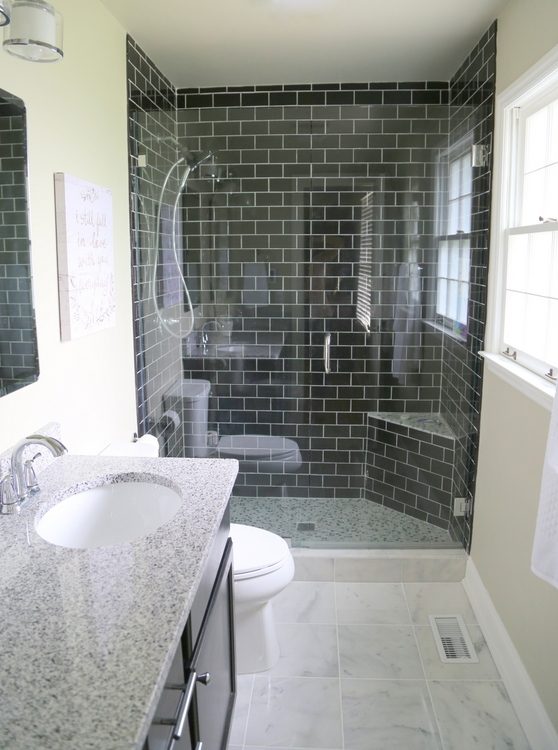 after
Have I convinced you to give black subway tile a shot in your bathroom?