If you have kitchen cabinets that go to the ceiling, I'm going to show you why I think your kitchen backsplash tile should go to the ceiling as well.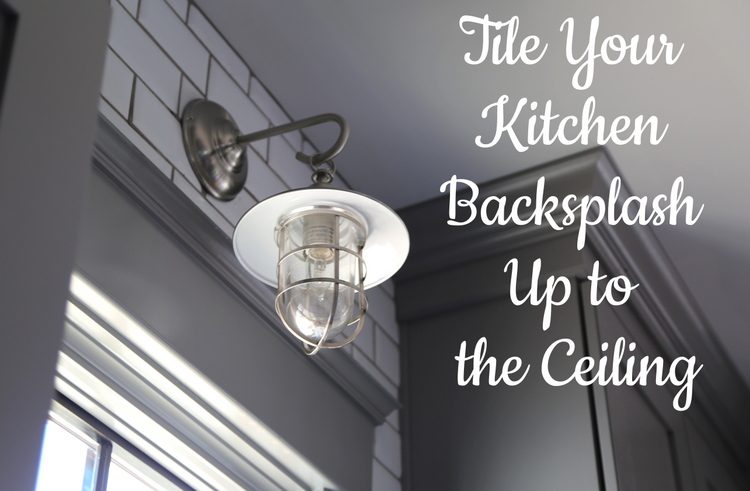 This is a kitchen in a new home on which I consulted during the building process. My client wanted a neutral greige color scheme with natural elements and a simple, yet high-end look.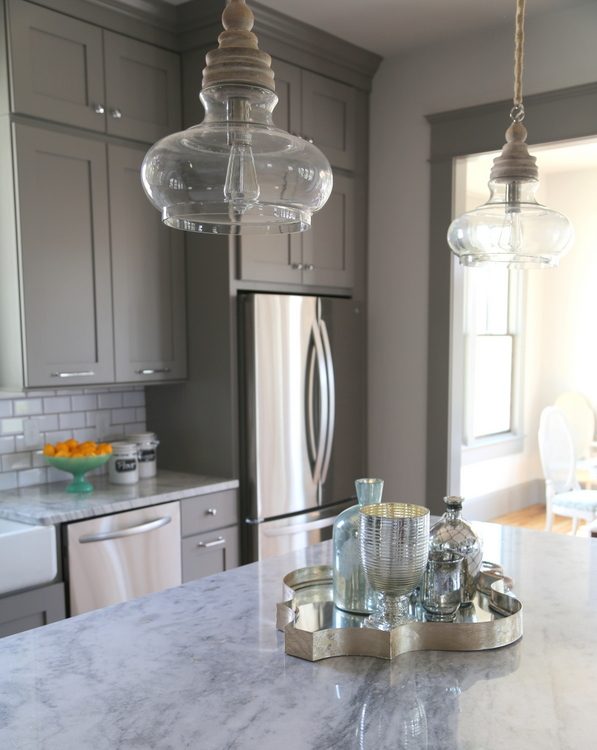 It all started with this gorgeous countertop that she had already chosen to use in the new kitchen. Lest you think this is high-maintenance marble, it is actually low-maintenance quartz. When it was completed and the family moved in, I came back to style the space and make a few more recommendations for the home.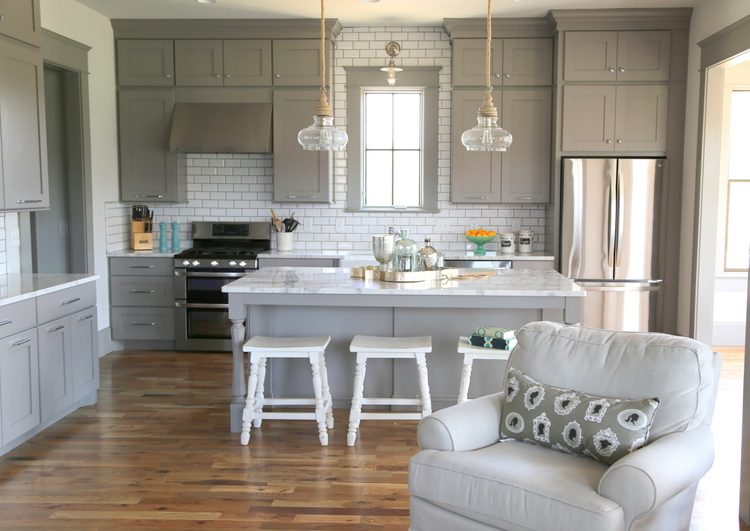 While you often see backsplash tile only reaching up to the upper cabinets, it looks all kinds of fabulous to take it up to the ceiling. The classic subway tile frames out the window just beautifully.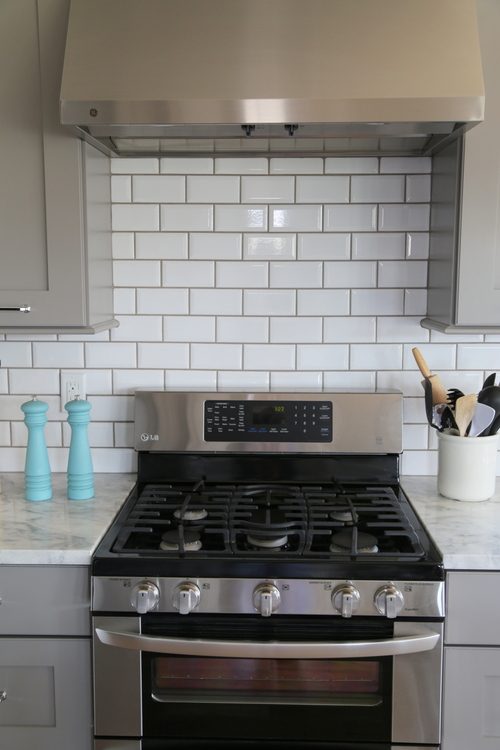 You can see there was no need for accent tile behind the range. In fact, a busy accent tile would have simply distracted from the simple beauty of the kitchen design. I just ordered curtain panels in this fabric for the adjoining breakfast room, and I can't wait to get back over to do some more styling.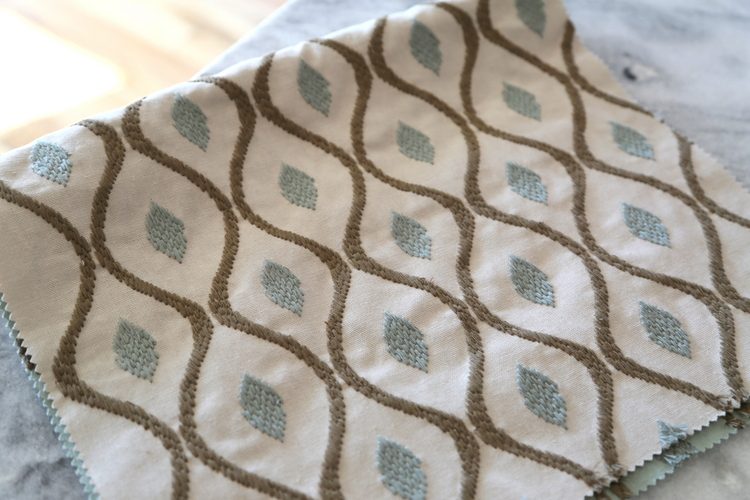 One more tip: if it all possible, take your cabinets to the ceiling. Even if the uppermost panels are faux (like they are in my kitchen), it makes the ceiling appear higher and the room to appear larger. Tiling up to the ceiling does the same – but you can't do it when your cabinets don't go all the way up, of course.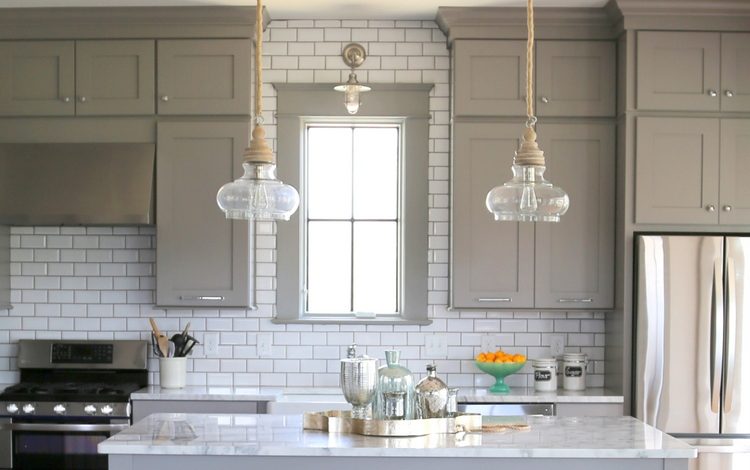 Congratulations to Amy Winningham and Barbara Strickland for each winning a pair of 3-day Early Bird passes to The Country Living Fair just outside of Nashville April 23-25!  If you go, look for me there and come say, "Hey!"
My Expert Psychological Stager course is just a few weeks away – find out more about that HERE. Learn more about my books and videos HERE.