What do you think most people would say is the best color to paint a dining room? Ten years ago you might have heard most people answer "red." Actually if you polled a bunch of random people today, many would still say "red," then quote something about how red stimulates appetite. I've never really understood that reasoning, unless you are just wanting to gain weight.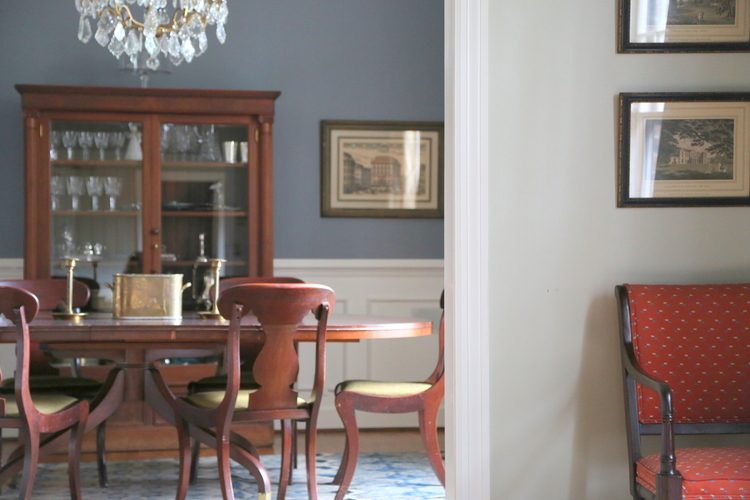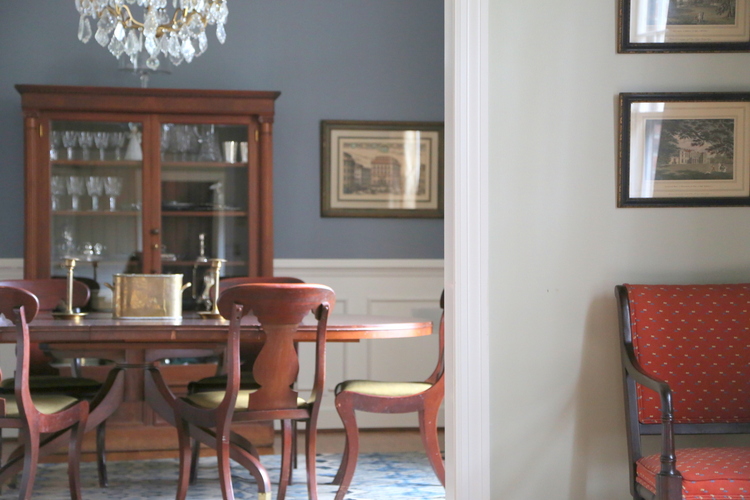 The last time I specified a red paint color for a dining room was about eight years ago. The room had very traditional and formal cherry wood furniture, and I chose a bright red that leaned a bit towards orange (rather than purple). I've since learned that a red paint color is a particularly bad backdrop for cherry, mahogany, or oak furniture because it either competes with the color of the wood or else the furniture blends right into the wall – neither of which is ideal.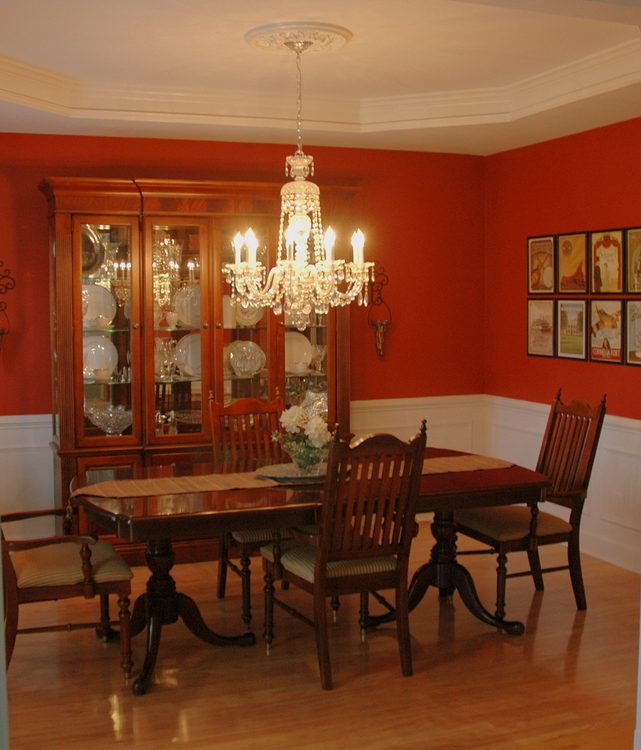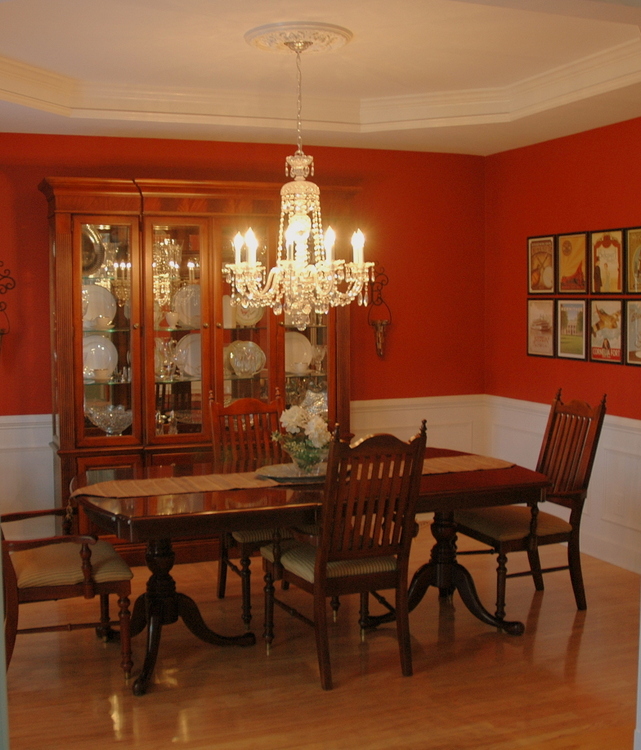 at least I did a good job with grouping and hanging the art!
That's why I now stay away from red, orange, and coral paint colors for a dining room with lots of wood furniture. My recent client wanted to keep her existing dark wood furniture in the formal dining room of her new home and needed help choosing a new paint color for the space. Here's the before of the dining room: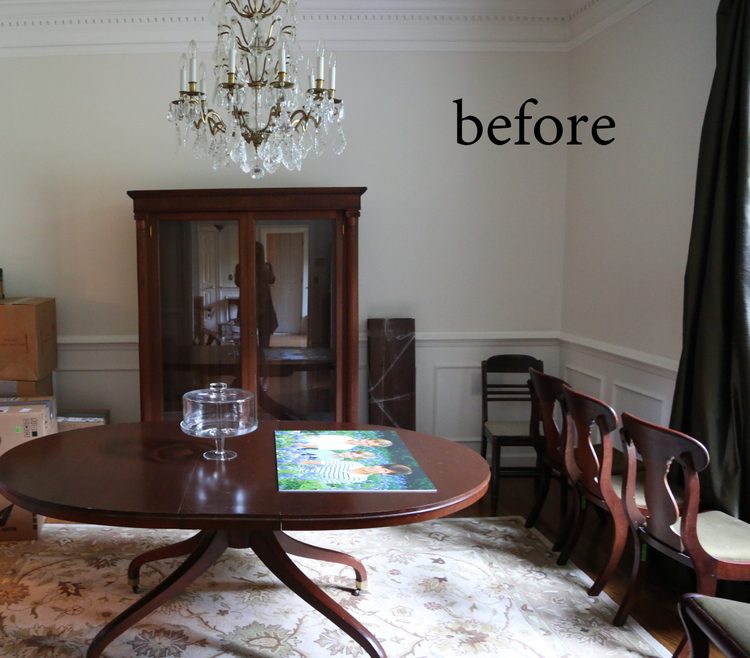 I loved the existing chandelier and wanted to really set it off with a rich color. Obviously, I wasn't going to choose a red! Here's the after: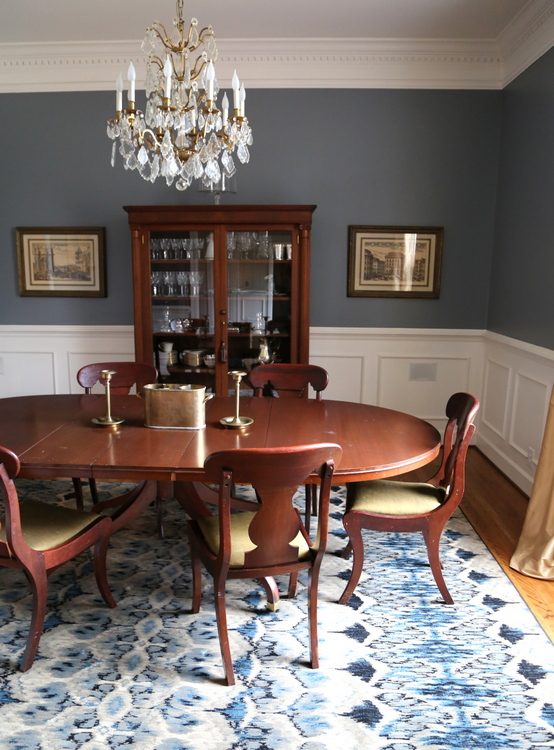 We wanted the room to remain formal, but updated and somewhat fresher. When I saw this rug in a local store, I knew this would be the perfect choice for brightening up the look of this traditional room. It was actually very affordable because it's synthetic – which makes it less stressful to have family meals in this room!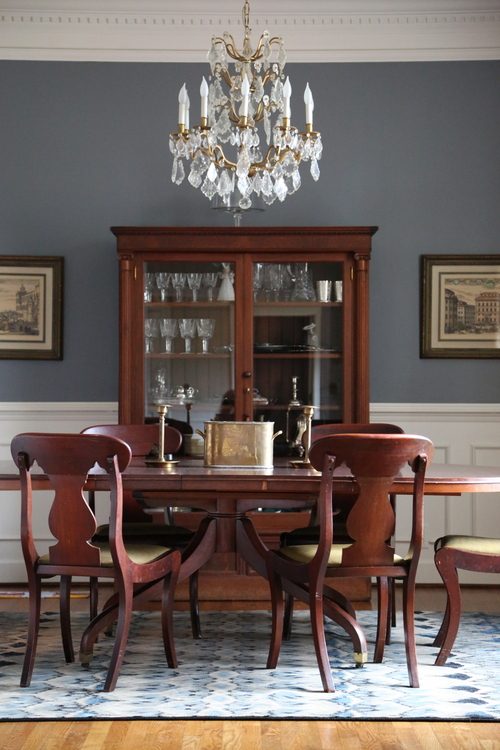 Blue is always a good choice for a dining room. What's your favorite paint color for dining rooms?
If you want to learn more about choosing paint colors for your own home, check out my two hour instructional video here.