Do you ever feel like there are no good options for change in one of your rooms without changing absolutely everything?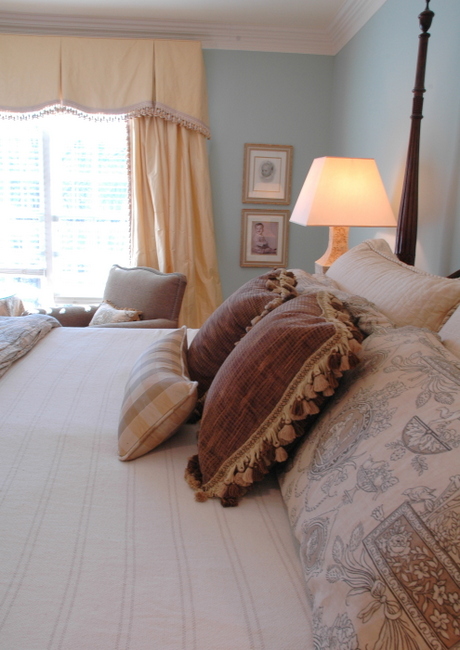 So my lovely client, J., spent a lot of money a few years ago on some beautiful yellow draperies. Although tired of the monotone color palette, she wan't sure if she should change the light lemon yellow walls in her bedroom. She changed bedding a few times and tried to add in touches of gray, but still wasn't happy with the result. Here's the bedroom in it's before state: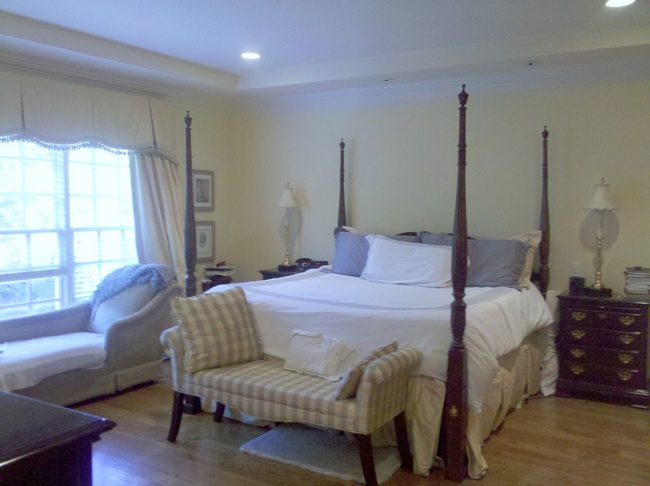 bedroom before
J. wanted to perk up her space while keeping her bedroom suite and draperies intact. With my large paint samples in tow, I helped her choose a new paint color to warm up the room and reinvigorate her furnishings and window treatments.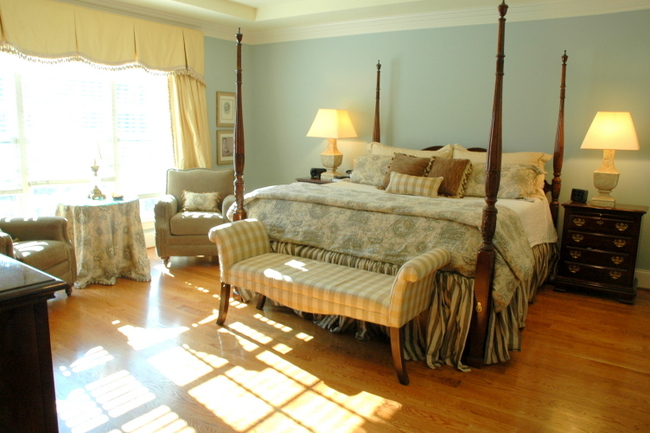 bedroom after new color and redesign by The Decorologist
Then, Wednesday morning we shopped her home and found a more substantial pair of lamps and comfortable chairs for the seating area (the existing chaise lounge had become a dogbed and was TOAST). We dragged those chairs up from the basement level, then mixed her existing bedding with pieces of another set of bedding she thought she was tired of. The new combination looks beyond lovely!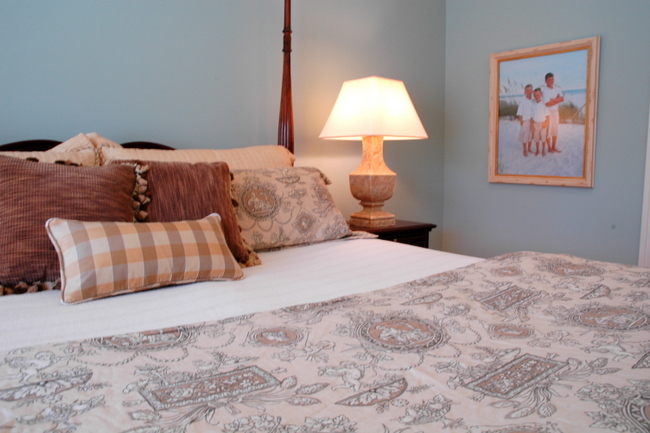 To make a bed look like that found in a high-end hotel suite, try using a solid blanket or coverlet for the base of the ensemble (just make sure you pull it all straight and even before you take a photo, which I failed to do!). Then fold a duvet over comforter across the end of the bed and add layers of pillows.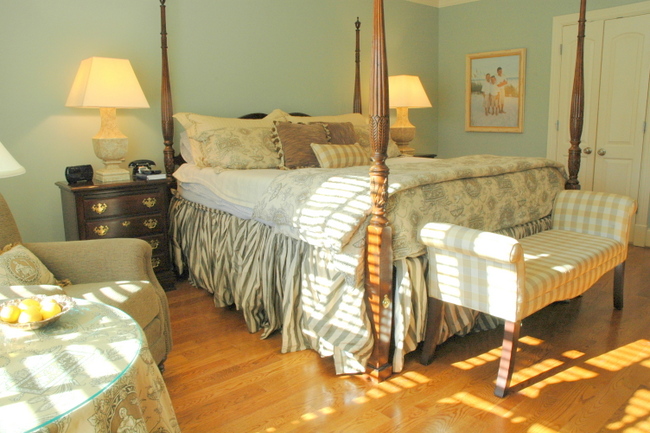 We were both really happy with how the revamped bedroom turned out. Why don't you try making your bed a bit differently – maybe you can create the look of a luxury hotel bed, too. Sweet dreams!
Sign up for my emails for inspiration and ideas for making your home look a lot better than it does now.