Here in Nashville, there are many houses that were built in the 1960s and 1970s.  I see a lot of entry floors from that era that look exactly like this: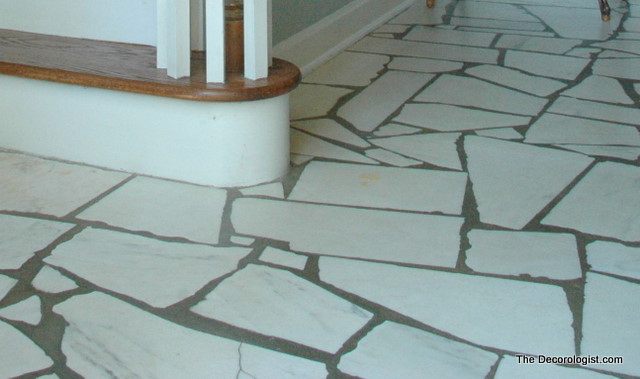 Existing Entry Floor
This client had grown weary of her dark, dated entry but wasn't sure she wanted to completely redo the floor.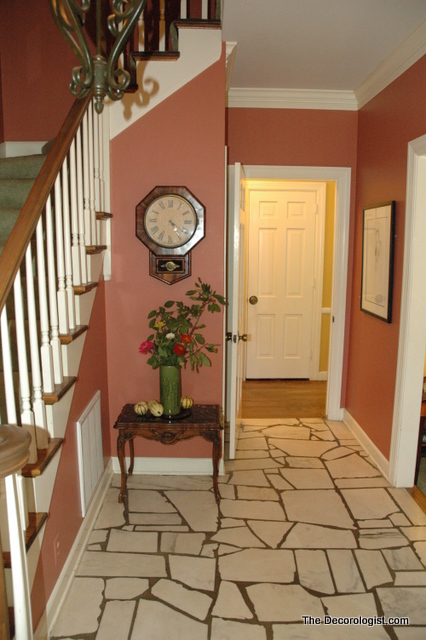 Entry Before
I knew I could work with this floor (and jackhammering it up would be NO FUN).   But the green carpet on the stairs had  to go.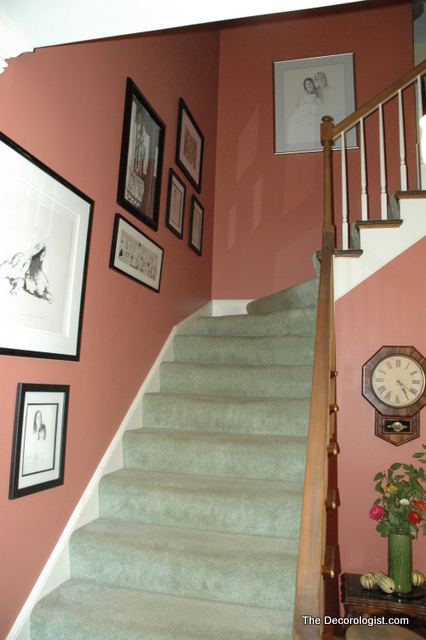 Stairwell Before
I recommended removing the carpet to reveal the hardwood beneath and painting an airy gray-blue Benjamin Moore paint color to lighten the space and to complement the existing entry flooring.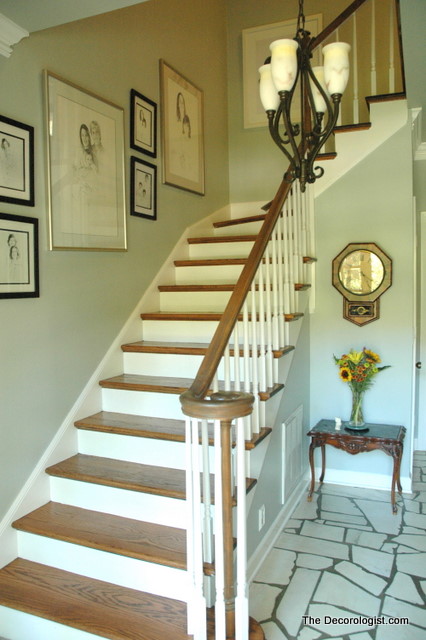 Fresh, Updated Entry
I think the floor looks fabulous now – I wouldn't remove it if I could!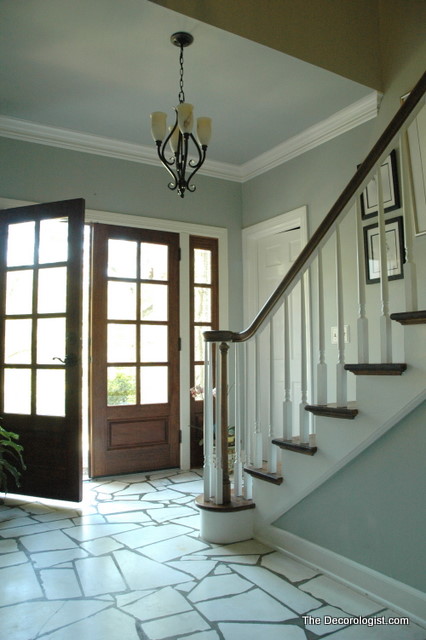 Fab Floors
I rearranged the art grouping that climbs the wall going up the stairs.  Those black and white sketches are perfect for this space and very significant to the family who lives here.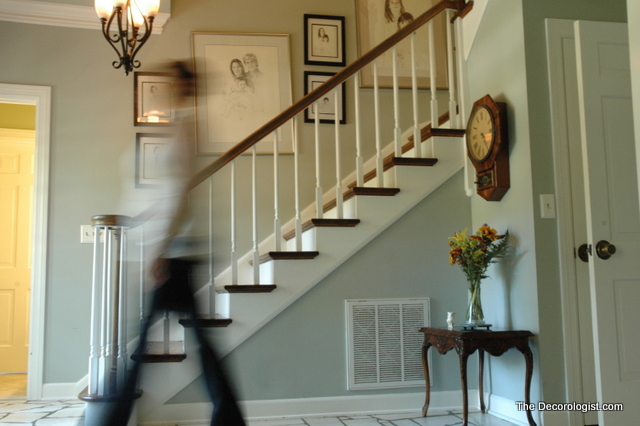 Updated Stairwell and Entry Hall
Isn't it amazing what a difference the right choice of paint color can make?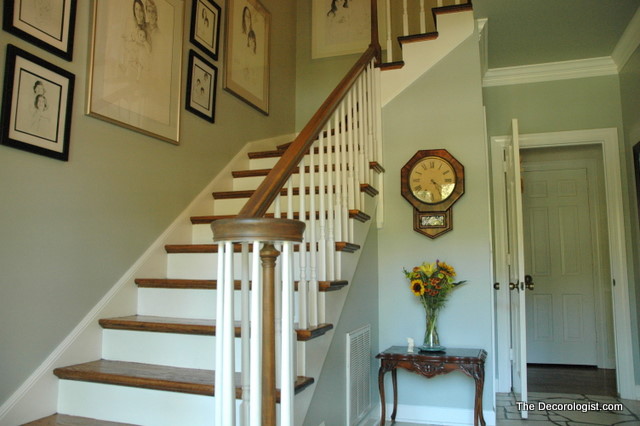 Entry by The Decorologist
Some designers encourage their clients to rip out all the existing finishes and furnishings and start all over.  Here we were able to use the existing entry floor, art, and accessories and still managed to make a huge positive change by uncovering the beauty beneath that carpet and choosing the right paint color.  Sometimes, wisdom is knowing what to change and what NOT to change.
If you're ready for a positive change in your homelife, contact The Decorologist for your Decoration Consultation today!