While many people nowadays have luxuriously large master bedrooms, there are many others that have to deal with the confines of  limited space and awkward window placement.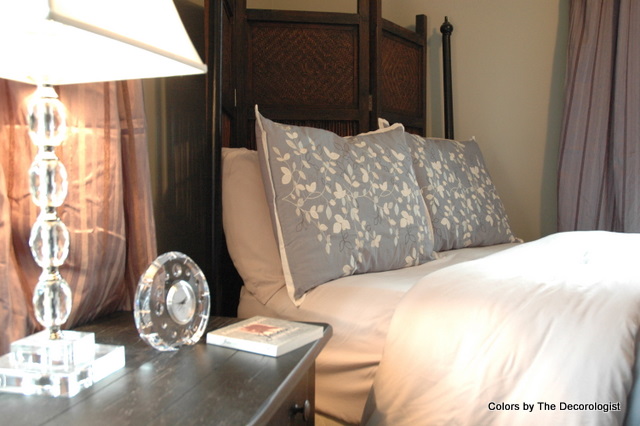 Petite Master Bedroom
What would you do if you had a space like this and needed to include a full-size bed, bedside table, dresser, and a comfy chair?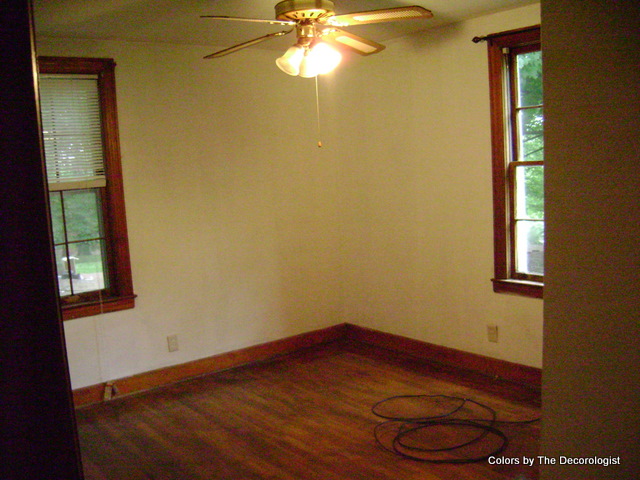 Master Bedroom Before
Since there was no long wall for the bed or a window centered on a wall, the option that worked best was placing the bed on an angle in the corner between the two windows.  This works because the bed is centered between the two windows and their draperies, which makes the bed look balanced.   Another reason this on-the-angle placement works is because the bed is the focal point from the entrance of the room.  We put a folding screen behind the headboard to give the focal point even more visual weight.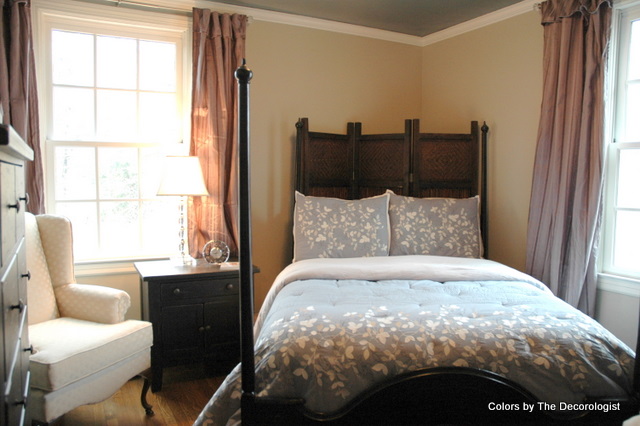 Bed on an Angle
Since the room was so small, we decided to put a neutral color on the wall but add some drama on the ceiling with Benjamin Moore's Charlotte Slate AC-24.   Even small rooms deserve a little glamour!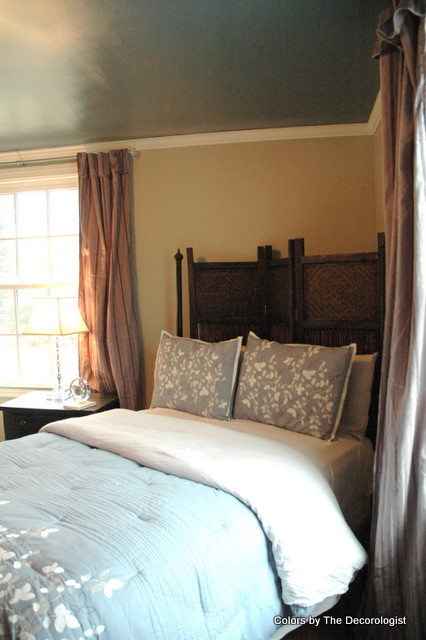 Painted Ceiling – Charlotte Slate AC-24
Here's a secret:  to make any angled piece of furniture "work,"  you must angle another piece of furniture elsewhere in the room, like we did here with the wingback chair.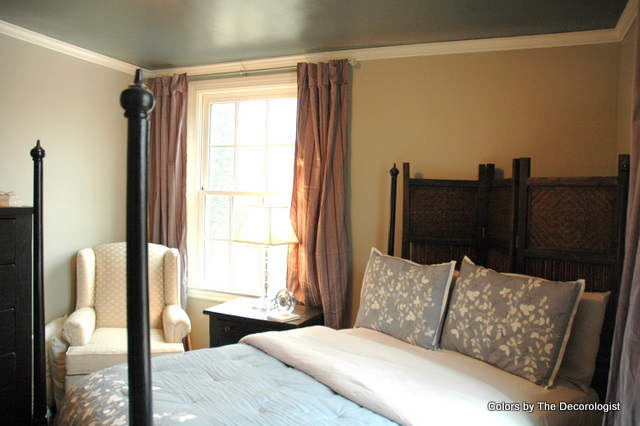 Bed and Chair on an Angle
If you need help choosing colors or arranging a challenging space in your home, contact The Decorologist to schedule an appointment today.
Share this Post