Happy Friday, my friends!  Special thanks goes out to Style Blueprint for including me in their list of Top 10 Design Blogs this week!   Today I want to share a really simple project I completed this week in about five minutes.  I bought this great statuary at a local antique mall about two years ago.  She's tall and lovely, and I initially liked the darkened finish.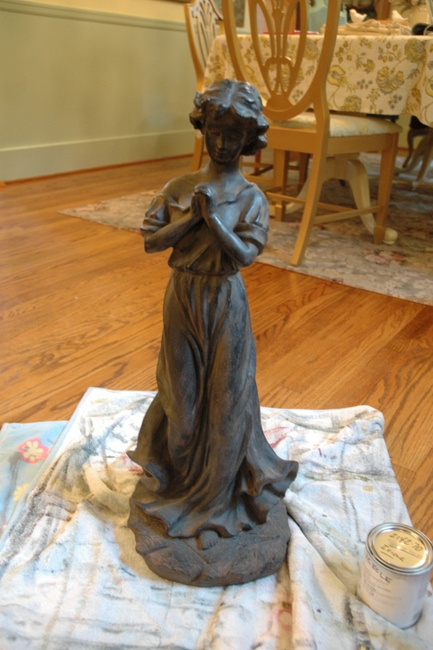 Statue Before
However, when I've used her in vignettes in my home, she stands out as too dark.  With light coming in from the windows behind her, her features are shadowed and obscured.  This week, I pulled out one of my MANY pint samples of Benjamin Moore paint and decided to brighten her up.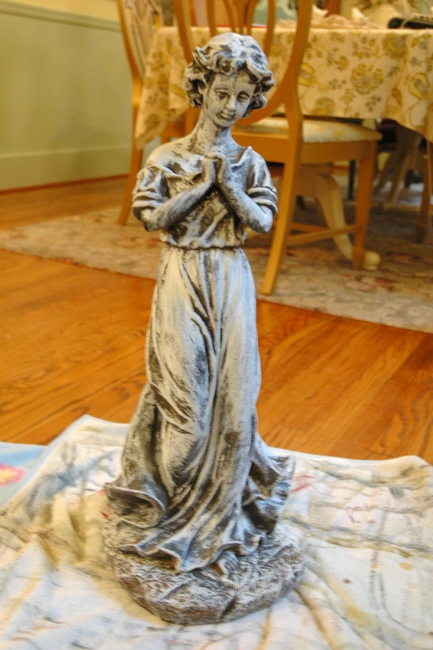 I simply dry-brushed on some white paint – hitting the high spots only as I gently brushed across the statue.  If I had put a heavy coat on and filled in all the ridges and wrinkles, I would have again lost all the detail.  I let it dry for about 10 minutes, then lightly applied a bit of dark wax too keep the white from being "too" white, then wiped it off immediately with a paper towel.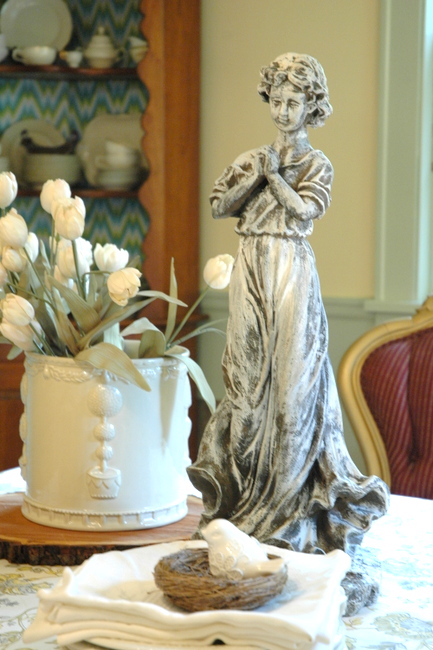 I love the result, especially since it only took five minutes to do this little project!  Look with fresh eyes around your home to see if a bit of paint and a few spare minutes could brighten a corner of your space – maybe you could change the look of a tired lamp base, and few brass candlesticks, or a piece of dated ceramic.   Any ideas?
Share this Post