Spring is the time for makeovers – room makeovers, wardrobe makeovers, yard makeovers, and Better Homes and Gardens Makeovers issue!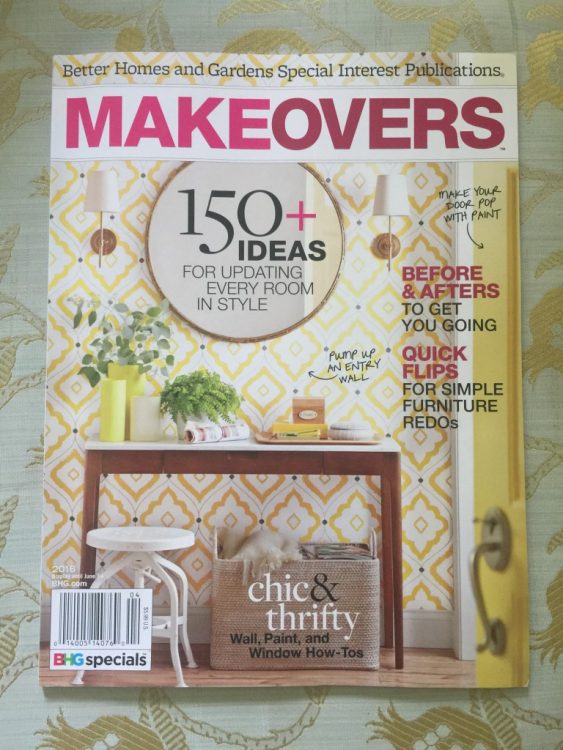 Better Homes and Gardens Makeovers 2016 edition
Why am I so excited about this issue?
Well, probably because one of my makeovers is in it!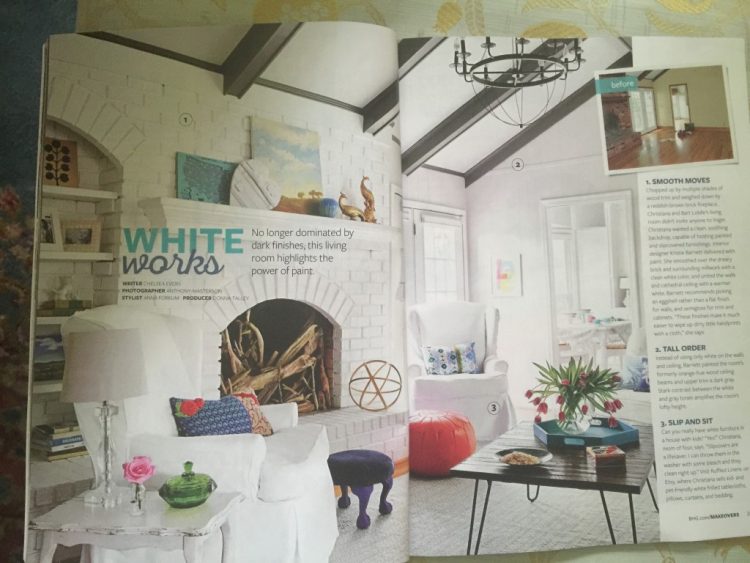 If you see the magazine on the news stand while you're in line to pay for groceries, make sure to check out pages 22-25.
I kinda love to see my name in the index of decorating magazines!
The actual photoshoot took place last spring at my client's home in Nashville, and although they photographed several rooms, we didn't know what they were going to feature in the magazine. Here are some shots I took at the time: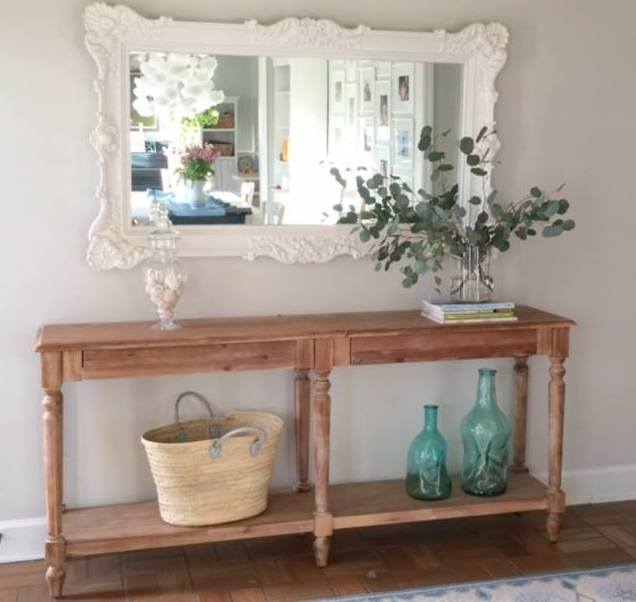 Benjamin Moore Classic Gray OC-23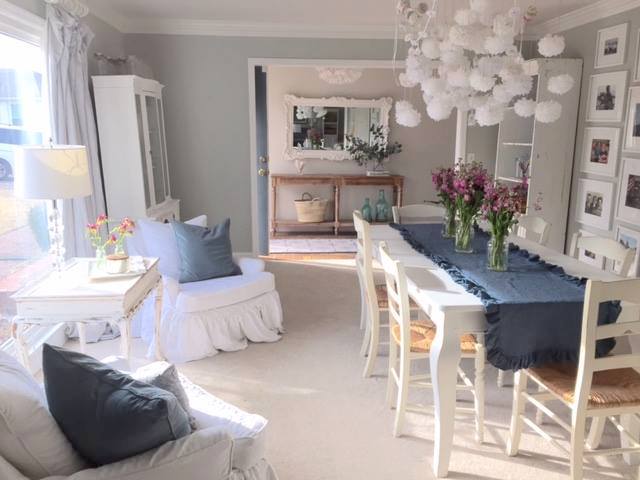 table linens and slipcovers by Ruffled Linens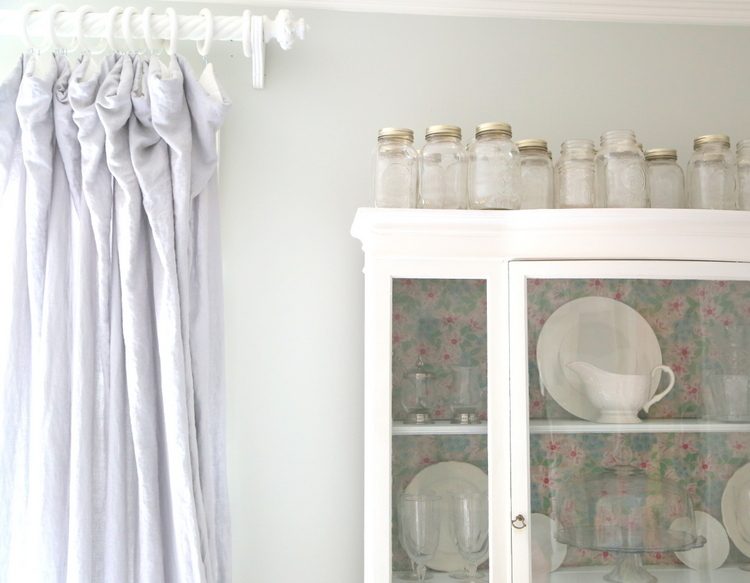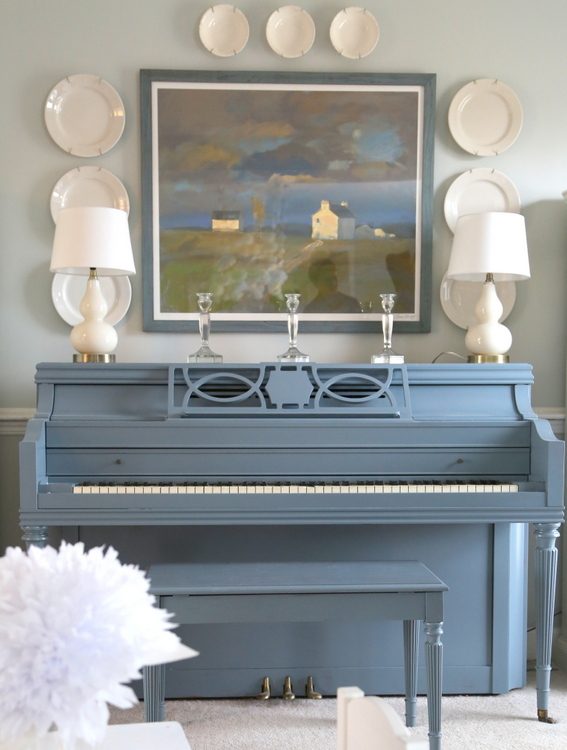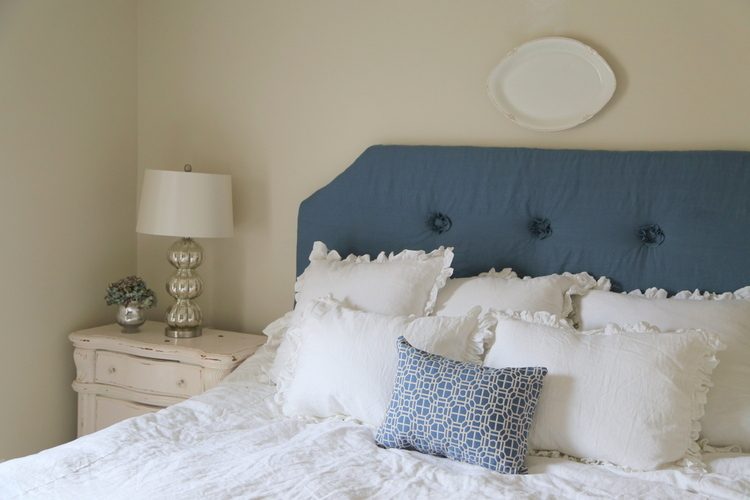 Benjamin Moore Edgecomb Gray HC-173
You'll notice the color scheme throughout is consistently variations of whites and blues, right?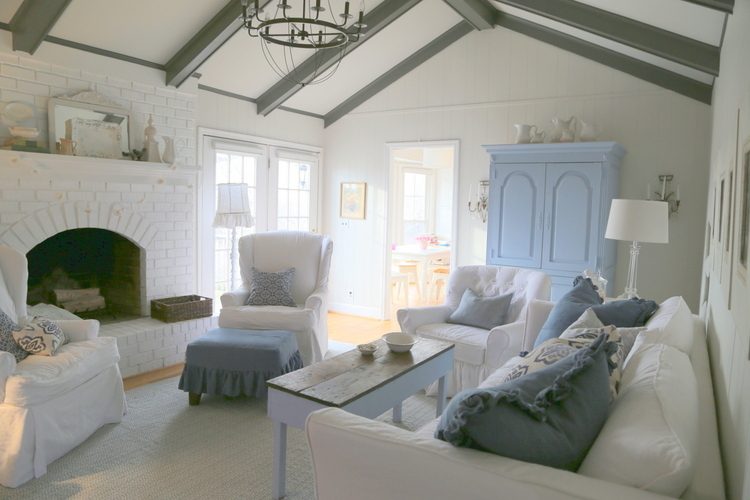 A bit different than it appears in the magazine. You see, depending on the story the magazine wants to tell or the features they want to focus on, photo stylists often bring in props that support that story or feature. Here's what the front yard looked like when I arrived the morning of the shoot: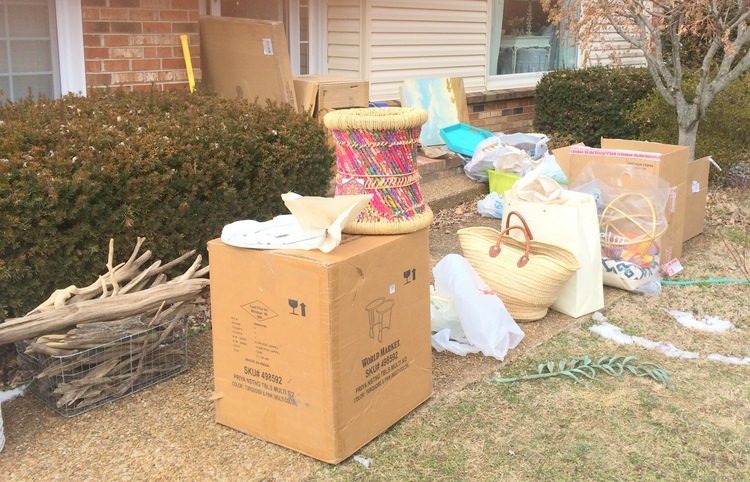 Just a bit chaotic, right? I've been involved in several magazine photo shoots now, and every one has been a bit different. I've had some where there is very little adjustment in decor and styling and some where a bit more strategic styling was used to emphasize certain aspects of the home or design. But this one? Well, the styling really changed the whole look.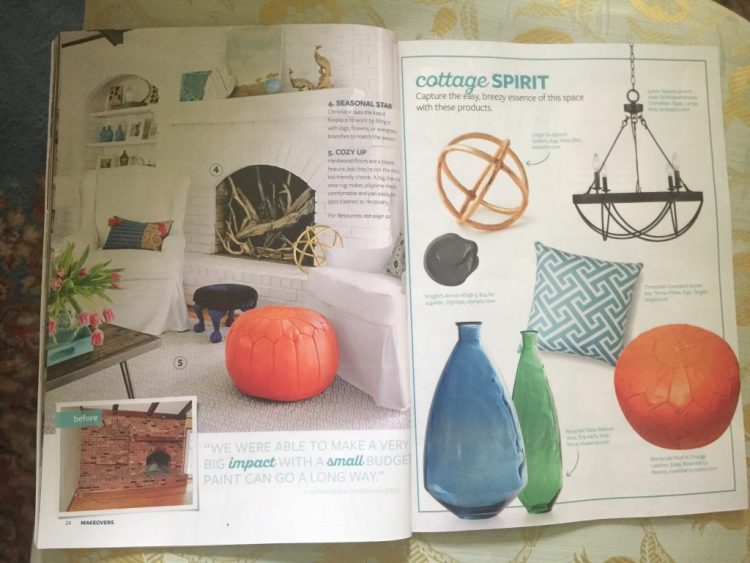 This was a before-and-after story about painting out dark features white, and the magazine wanted to invigorate the white with pops of color. Many pops of color. I have learned that in most magazine shoots, stylists want to lighten up the firebox. They bring in something like the driftwood they used on this shoot, or else light birch logs (which were brought on a photo shoot of my home last year).
If you'll notice, many magazines like Better Homes and Gardens and HGTV are featuring VERY intense and saturated colors. I've noticed that HGTV does a lot of digital color enhancement of their shots to make them really pop. Even more reason to be careful about assuming that copying the paint colors listed in magazines will give you in the same effect in your own home – sometimes they are really off!
This is the second national magazine my projects have been featured in 2016, and I've got two more coming this summer and this fall (they've already been shot).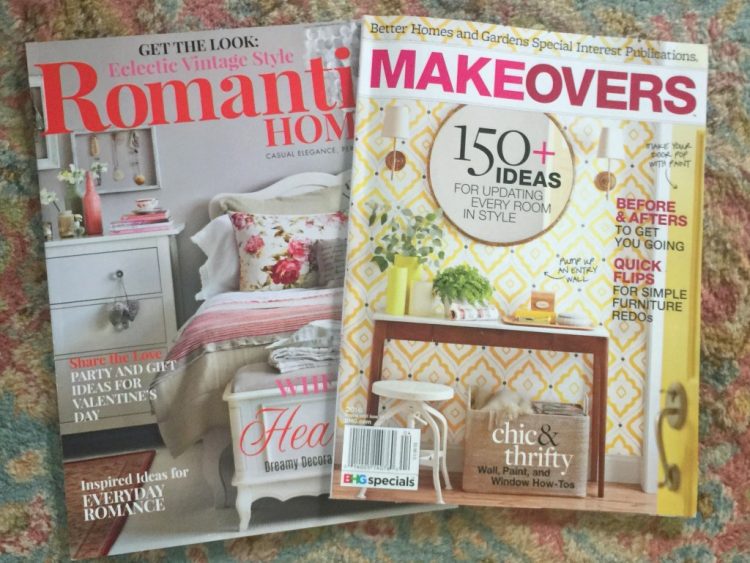 I swear, if you had told me this kind of stuff would be happening to little ole me a decade ago, I would have asked if you've been smoking crack! I'm very thankful to be able to do the work that I'm doing and to get this kind of exposure for doing it.
And it all started with a 3-day home staging course I took a dozen years ago. That's when my own personal "makeover" began. Since then I learned and experienced so much, and I've often thought, "I wish some book had told me this," or "I wish someone would have taught me that." 
Now I am teaching all those things I wish I had known when I started to women eager to start the career they have always dreamed of (but never thought they could have)! My next course is March 9-11, 2017, and a third of the seats are already booked. June is a beautiful time to visit Nashville and design your life the way you choose – find out more by clicking the image below: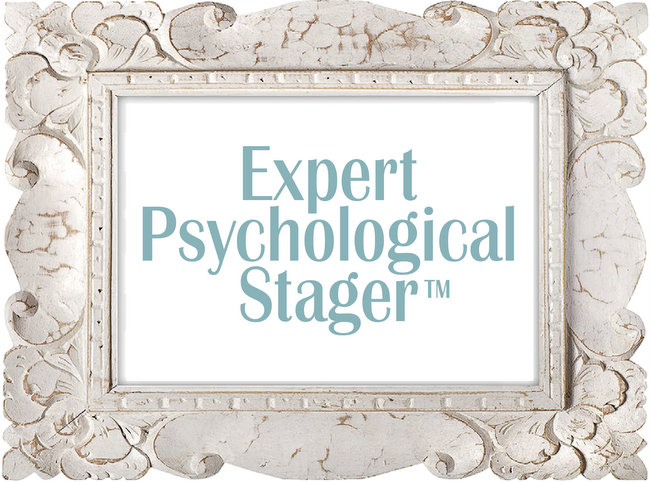 Maybe it's your turn for a life makeover – I hope you can join us!