Do you ever feel like your house will never feel like a home?  Sometimes a fresh perspective on the things  you already have is all you need.  This client had a lot of nice things and recently moved into a new home.  She was having a hard time making her stuff work in this new and different place.  I had helped stage the home she just bought, so she contacted me for an interior styling consultation.  This was the way her living room looked when I arrived: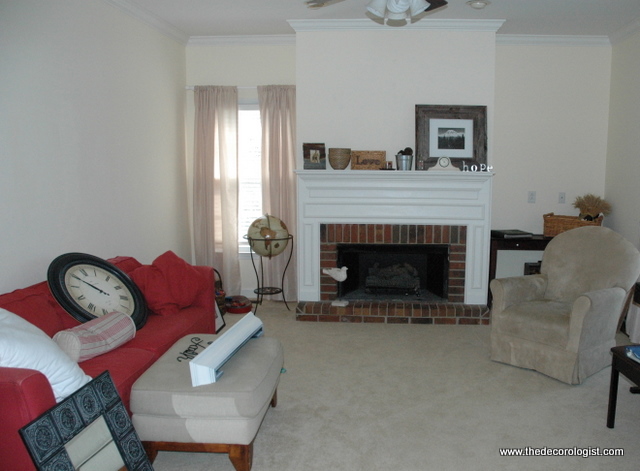 We talked about what kind of look and feeling she wanted for this room.  She has young children and spends lots of time at home.  She wanted a place that was comfortable and welcoming, but not a free-for-all kidzone.  And for the time being, she only had what she had to work with – so no shopping elsewhere!   We "shopped" from around the rest of the house and found some pieces that worked together in a more interesting way, adding personal photos and decor to warm up the space.  I decided to use a sofa she currently had in a different room, so that the living room could be a sophisticated retreat for the grown-ups.  Here's the after: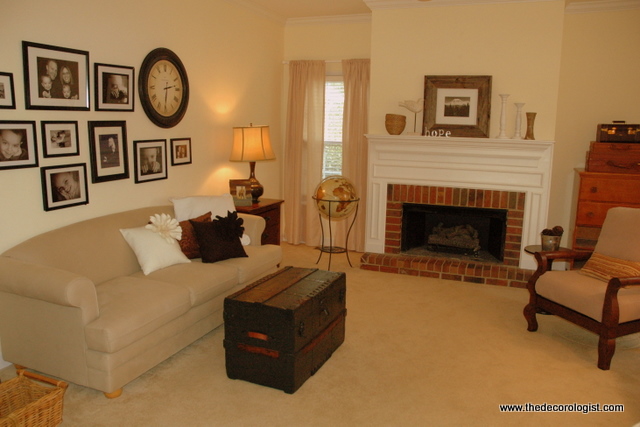 When installing an art or photography grouping, here's how I determine the placement of the pieces: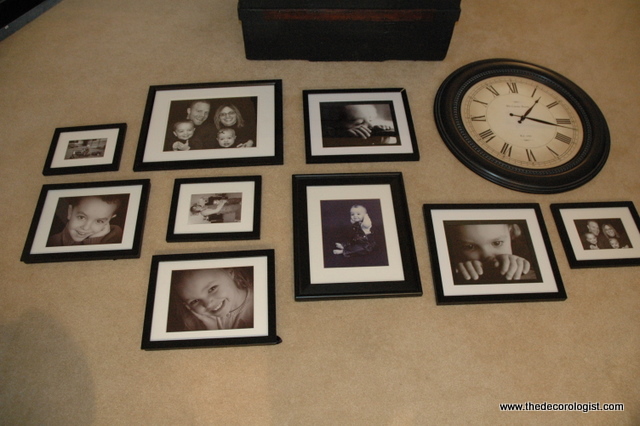 And, of course, I determine where the grouping will be placed.  In this case, I wanted to cluster these family pictures above the sofa in the living room.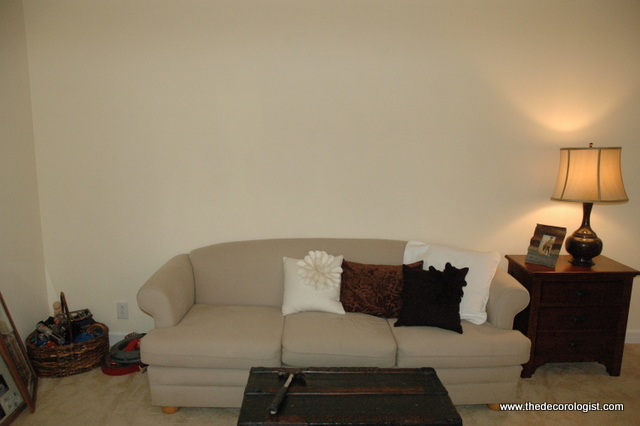 And here's how it looked once I installed the grouping: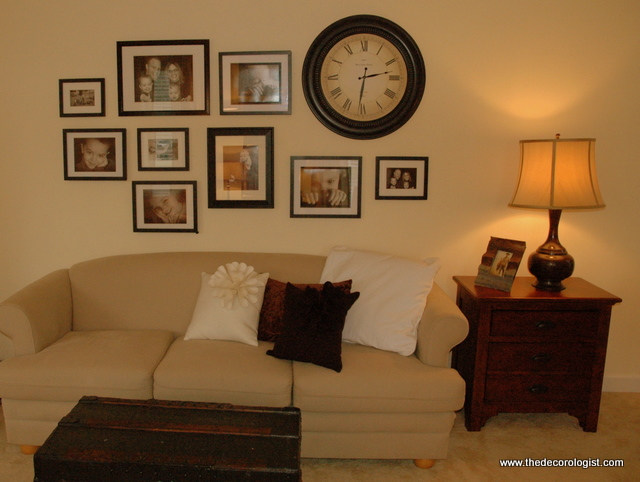 Here's a before shot of the other side of the room.  The wall between the windows was really too small for the piano that was placed there.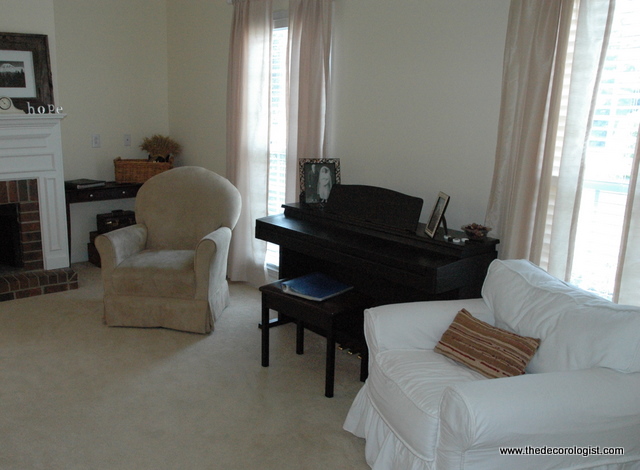 Using a slender table and a pair of lamps in place of the oversized piano adds balance and warmth to this side of the room.  And the stacked mirrors reflect the light from the lamps.  This shot is a bit dark, but here's the more sophisticated after shot: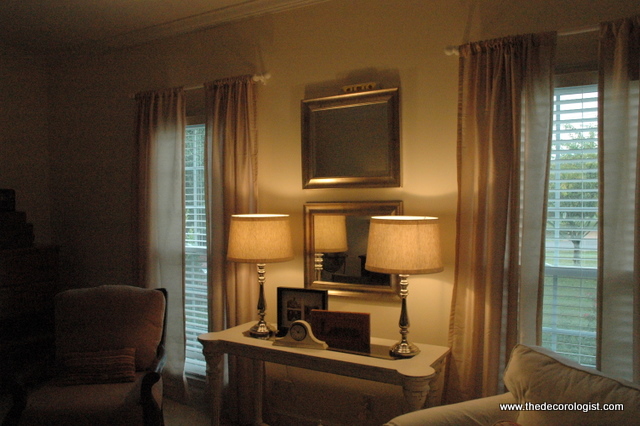 | | |
| --- | --- |
| | What a difference a day (and a different perspective) can make!  If you want to make your house feel more like a home without breaking the budget, schedule a One Day Make-over with The Decorologist. |