Last week, I was called in on a rather challenging staging job.  The home was occupied by animal lovers – to the extreme. Not that there's anything wrong with that!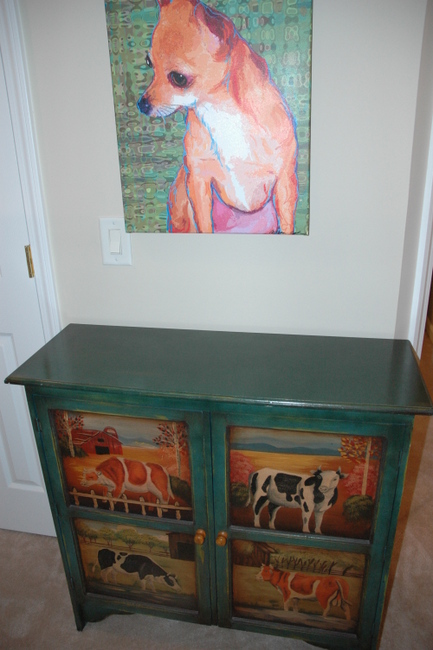 But it can be a hindrance when trying to market your home.  Upon entering, the first thing I noticed were the cat stairs . . .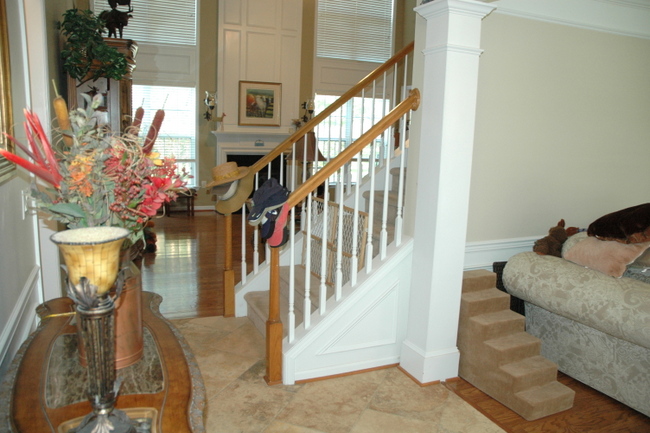 That was just the beginning – in this home, animals rule the roost.  Not only is in full of dog and cat paraphenalia, but there is an obvious love for all the wild kingdom throughout this home.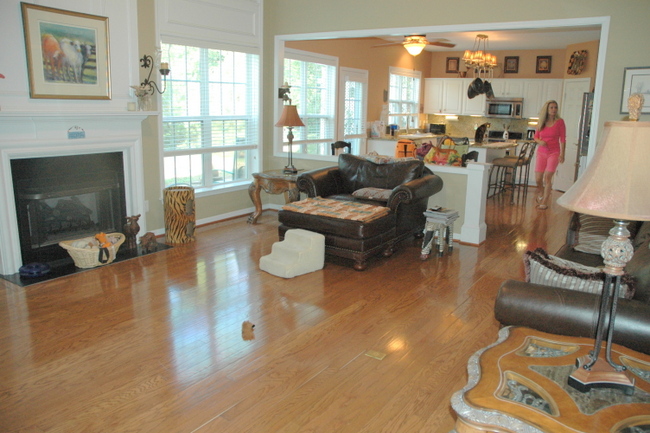 The powder room is papered in a leopard print.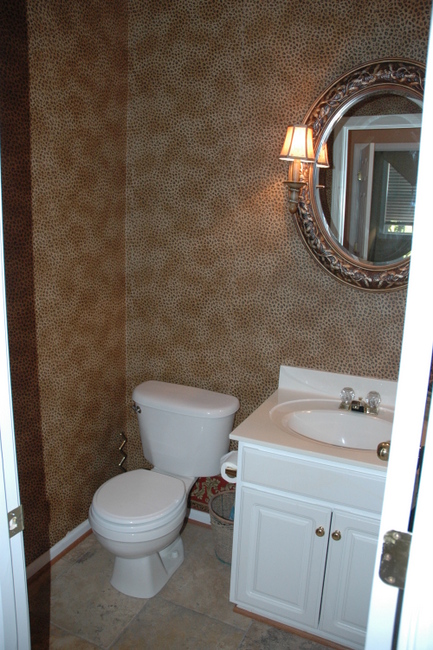 The animal print wallpaper was the least of it.  Let me show you more. This is the headboard of the master bedroom.  I am not kidding.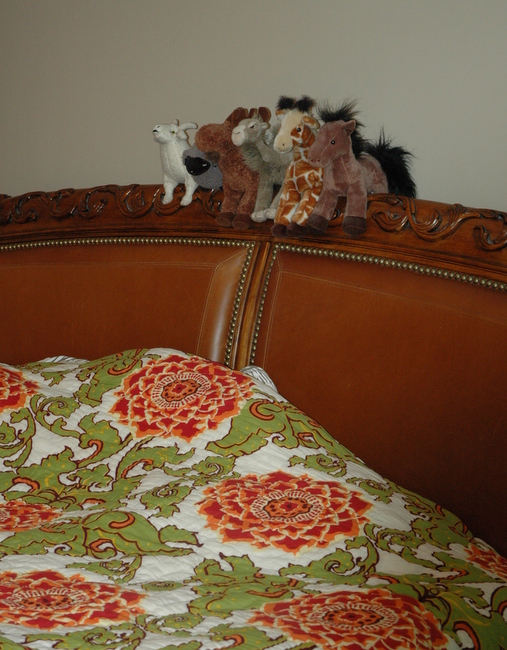 The homeowners have LOTS of stuffed animals.  Pretty much all over the house.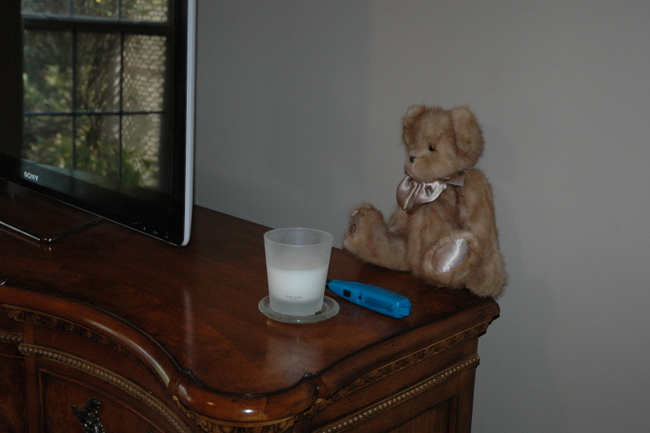 Can you find all the animals in the living room below?  I spy with my little eye:  4 moose, 3 cows, a possum, a cat, a dog, a goose, at first glance . . .  nevermind the cat toys scattered across the floor.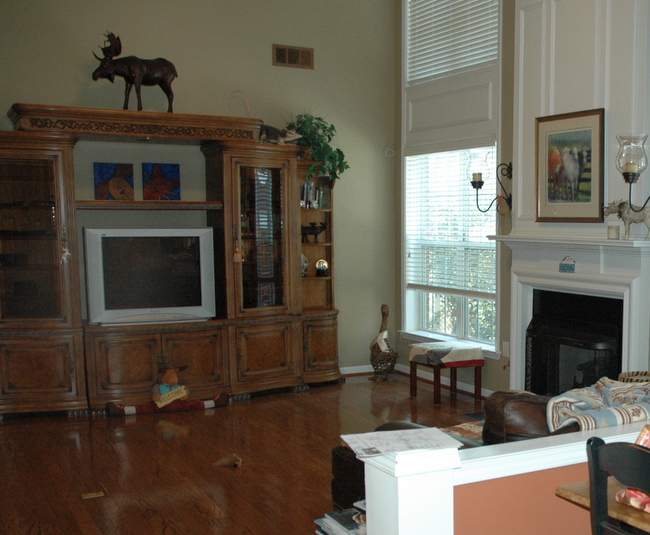 This black kitty is the focal point of the first room you see as you enter the house.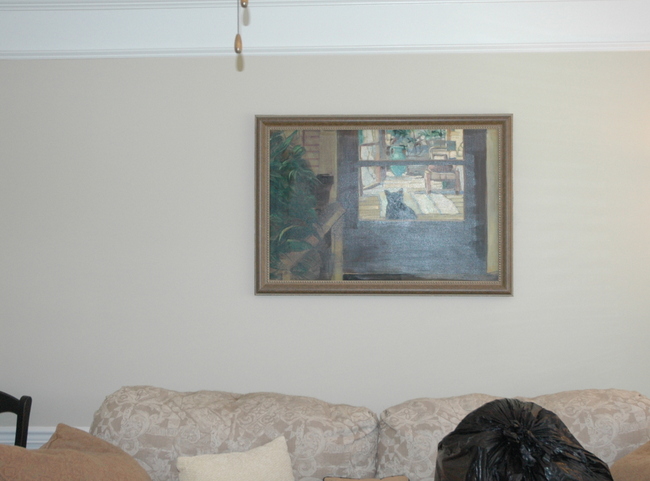 Even the furniture has paws.  Take a look!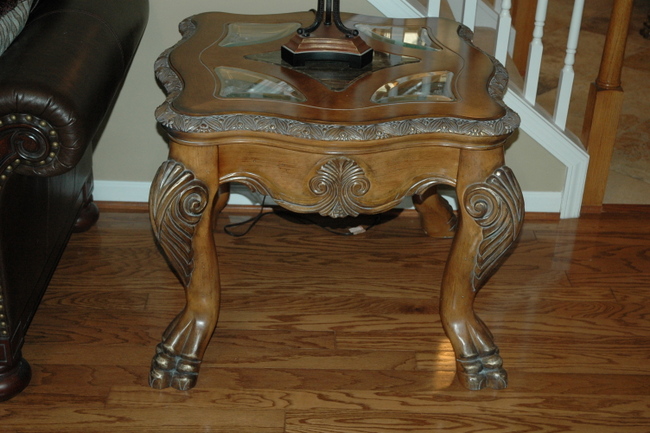 Oh, there's more.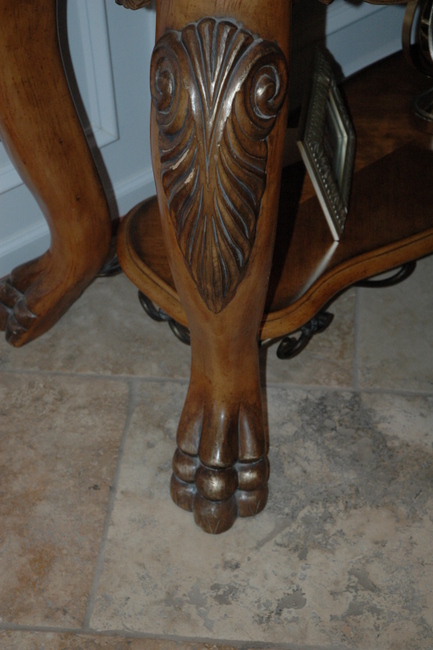 I think they installed these especially!  I've never seen anything like it.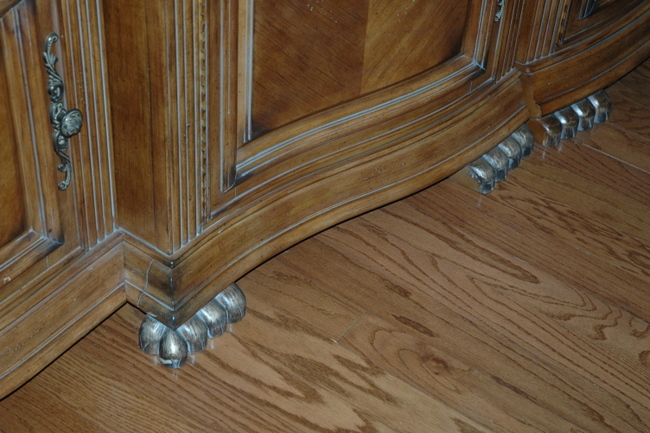 Lots of people and lots of potential home buyers are animal lovers.  But how many love opossums?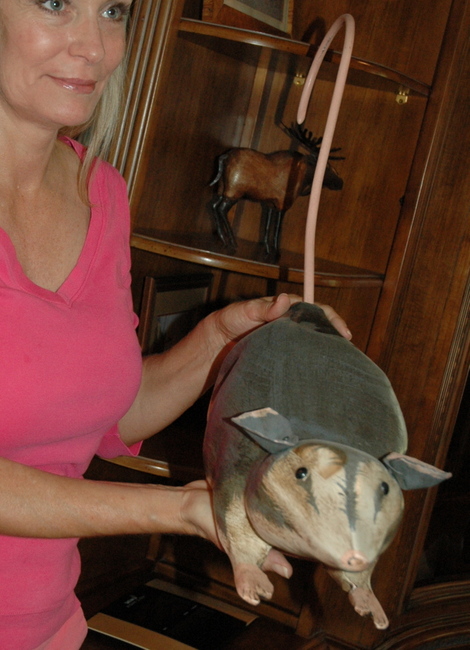 Even the bedding – as we peeled back the layers, we found leopard print, dogs, cats, pigs, geese, sheep –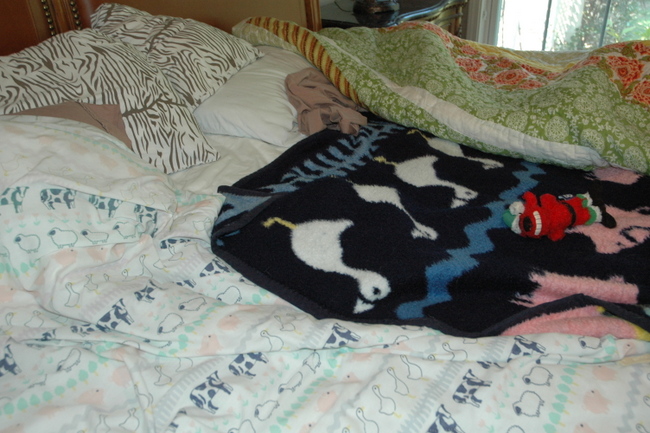 just to name a few!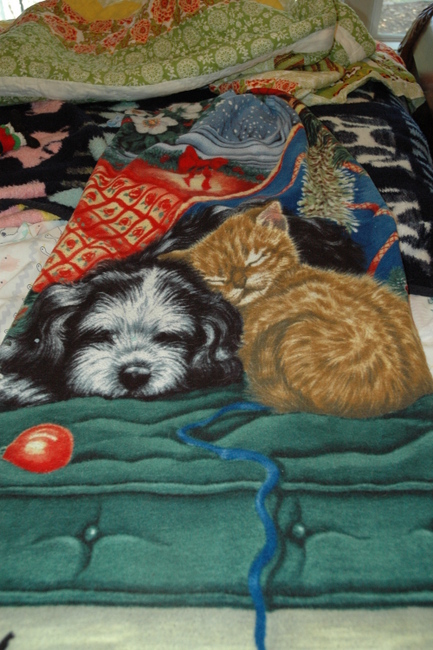 This job was a Speed Staging.  That means The Decorologist and an assistant spent 2 hours in a mad frenzy making this very taste-specific space  into a n attractive home that will appeal to a wide range of home buyers, whether they are animal lovers or not.   If you were shopping for a new house, would you feel right as home in this property, or would you have concerns?  Stay tuned for my next blog post where the before and afters of this home are revealed!