When designing a room, it's important to balance your furniture on the architecture of the space in order to avoid wonkiness.  In answer to your question, "wonkiness" is a very technical design term.  Ok, not really, but it's a problem that we explored very specifically at my recent Furniture Arrangement Workshop at Merridian Home Furnishings here in Nashville.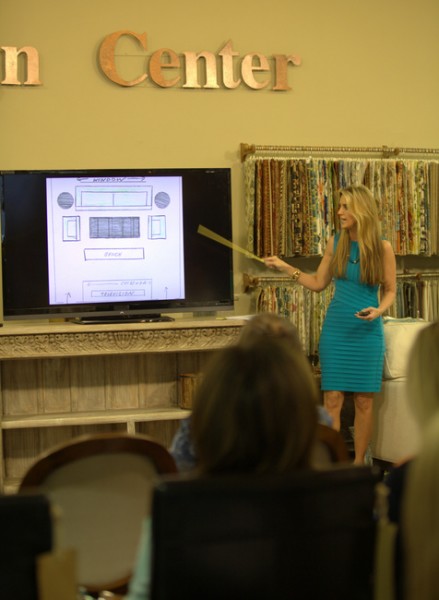 You should avoid wonkiness if you can, but sometimes it can be a challenge in a space with lots of architectural problems like the dreaded corner fireplace, rooms with vaulted ceilings and odd angles, and spaces with lots of openings and half-walls.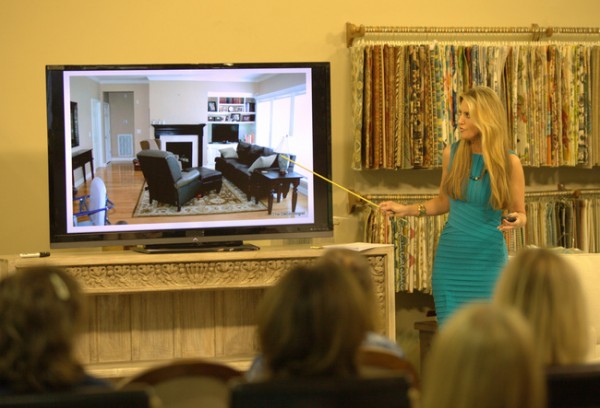 Wonky Furniture Arrangement 
Another thing to avoid when designing a room is choosing a paint color straight from a paint fandeck without testing it with larger samples on a product like SmallWall.  At the workshop, I demonstrated how to use SmallWall paint board samples of your wall color when shopping for upholstery and fabrics for that room.  If you don't bring a large sample of your wall color when picking out new fabrics for a space, you are woefully unprepared to make the right choices!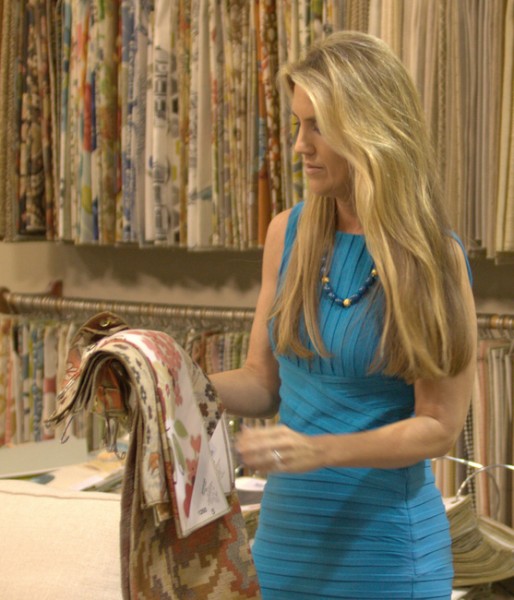 Choosing Just the Right Fabrics
At the Furniture Arranging Workshop, my friends at SmallWall provided all the attendees with a few samples so they would be prepared to make the right paint color choices.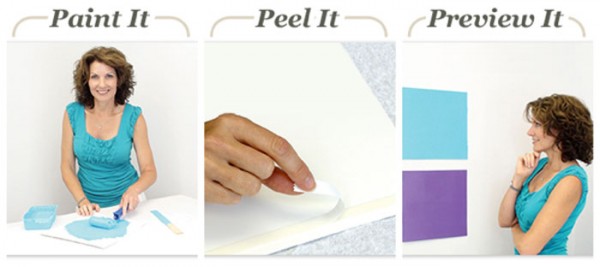 Besides the great swag bags and door prizes they provided attendees, Merridian Home Furnishings offered an awesome coffee table to the attendee who's favorite Merridian find got the most "likes" on The Decorologist Facebook page.  And the winner of the Merridian Ragan coffee table is . . .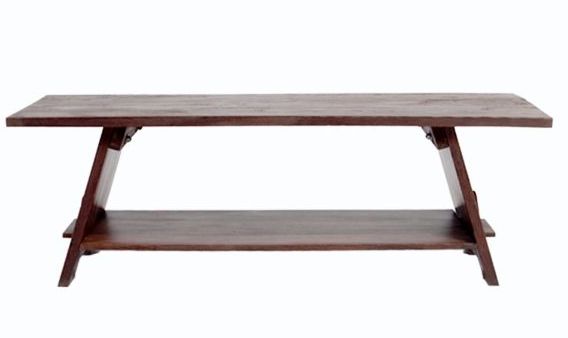 Merridian's Ragan Coffee Table
Melissa Allen from Brentwood!  Melissa just happens to part of my favorite local Realtor team, and she always makes sure to attend my events.  I guess it paid off, right? Congratulations, Melissa – you can pick up your coffee table from Merridian on Franklin Road during business hours within the next couple of weeks.  After attending this workshop, I'm sure you'll put your new coffee table in just the right place!
Please go by and "like" the sponsors of my latest workshop to stay informed about the great products from Merridian and SmallWall!
Share this Post