In honor of the Season Four Premiere of Downton Abbey, I am sharing some tips  about incorporating the best bits of Downton into your home.  Because I attended a special preview party several weeks ago, I've already seen the first hour of the premiere.  I can't wait to see what else happens tonight.  This is MY Superbowl, people!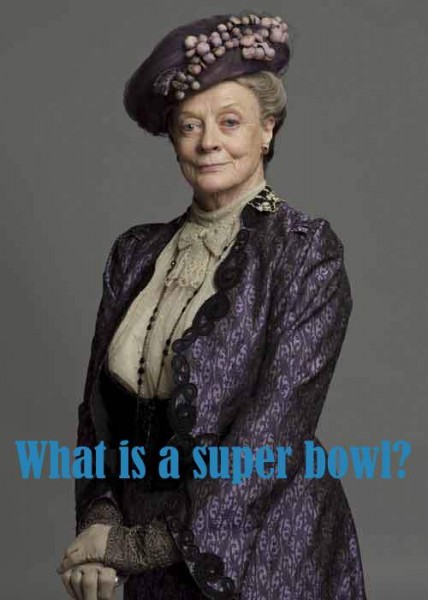 1.  Paint it Gold
Add metallic gold paint to detail chairs or furnishings, or simply spray paint with metallic gold paint.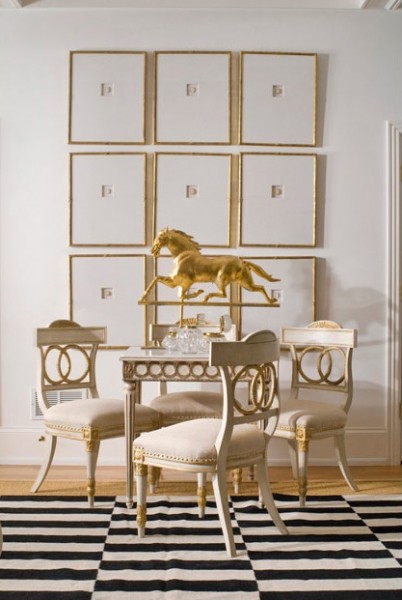 2.  Hang Family Portraits
Vintage portraits are a fun collection to own, adding personality to living and dining rooms. They don't have to be portraits of anyone you know!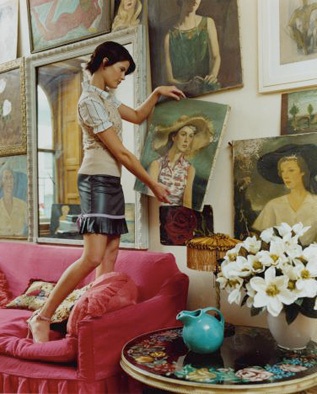 3. Inject Jewel Tones
Painting one piece of furniture in a beautiful jewel tone adds a little glam to any room.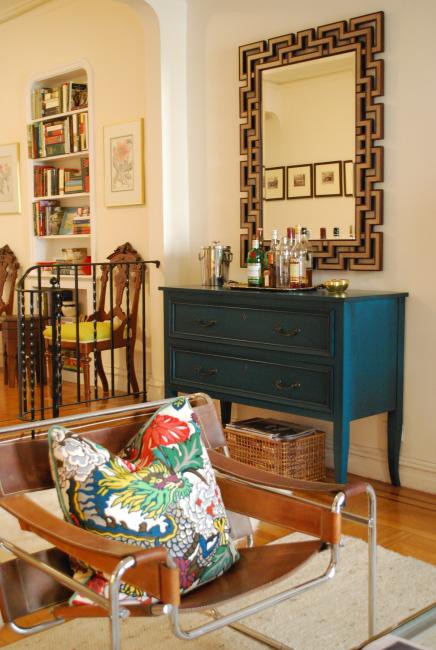 4. Light Some Candles
Pull out some candles (and candlesticks), turn off the lights, and make every dinner a romantic affair.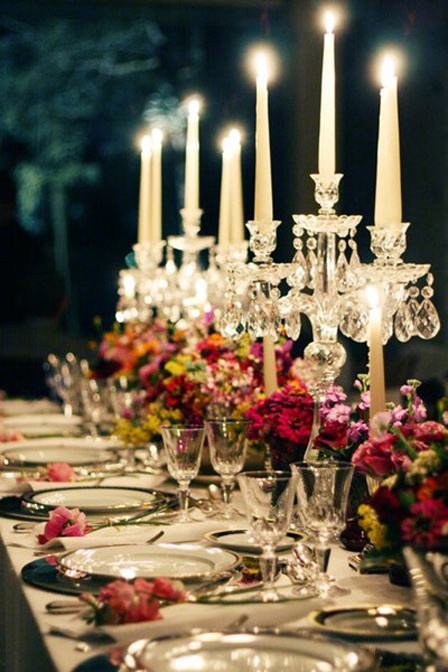 5.  Bring Back the Library
Reading actual books is oh-so-much more fun than reading them through electronic means. And books are beautiful decorating accessories for your home!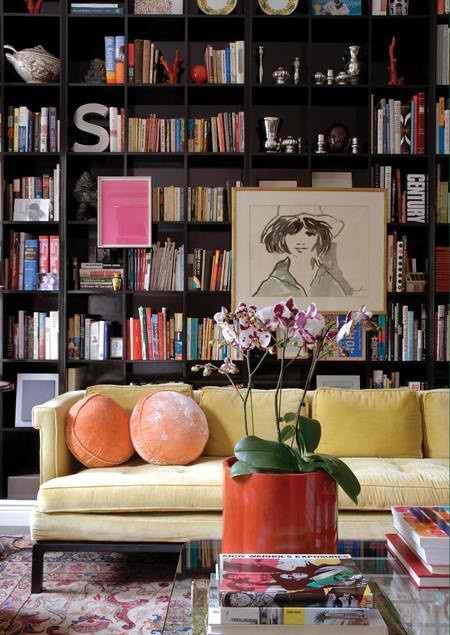 I must tell you:  2013 was a Downton Abbey kind of year for The Decorologist!  It started off last December when I hosted a fabulous Downton Abbey dinner party, which was featured in The Tennessean: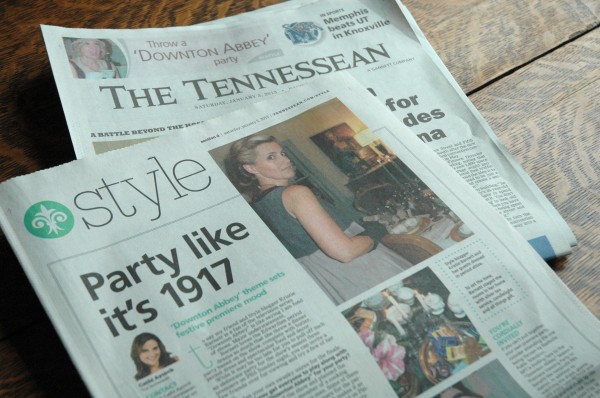 Party Like It's 1917!
In the spring, I was interviewed by Amy Lorentzen of the Associated Press about incorporating Downton Abbey-inspired decor into your home.  It was featured in 60+ newspapers and online news outlets across the United States, including The Washington Post, along with photographs from my home.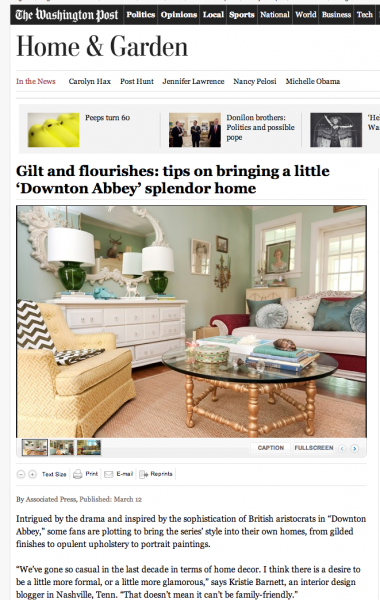 And finally, I wrote an article that ran in The Tennessean in December about Downton Abbey-inspired fashion with photos from the Nashville Public Television (NPT) Fundraiser Premiere Party at the historic Franklin Cinema.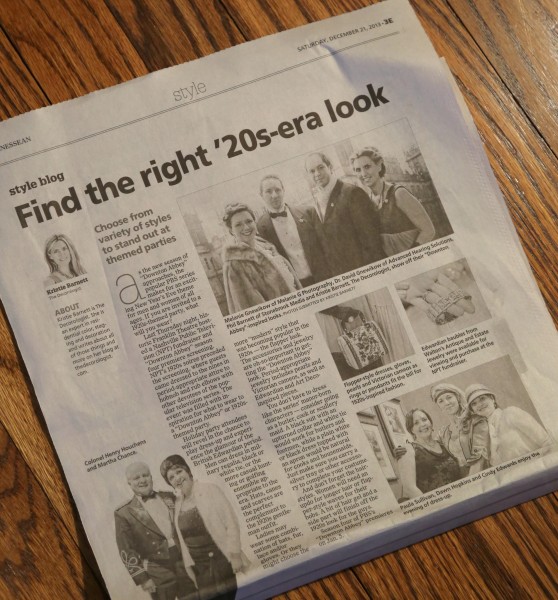 So, what does that mean for 2014?  I'm thinking a tour company should invite me to host a group tour to Highclere Castle in England.  Now THAT would be fabulous!
Share this Post