The day after New Year's Day I met my favorite Realtor with Brentwood Area Homes at a house I had been hired to Speed Stage before it went on the market.  When I walked in the door, I was a bit concerned . . .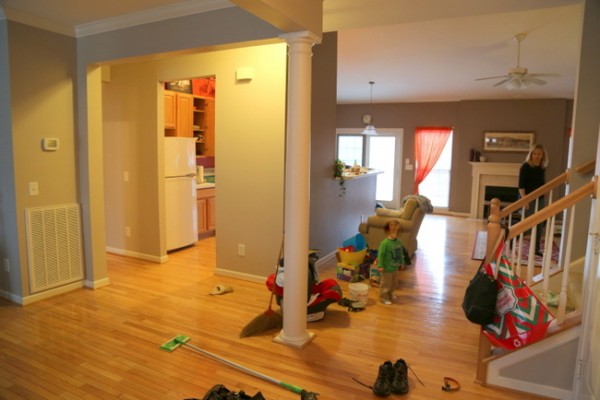 before staging
Speed Staging is a specific kind of home staging that I've developed after almost a decade of staging homes to sell.  In order for it to work successfully, Speed Staging requires that the homeowner has no repairs, painting, or upgrades to do, and has some basic furnishings and decorative items to work with.  I bring NOTHING in to Speed Stage except my basic staging tools – but no furniture or decorative items.  Two hours, two stagers – a bargain staging option with impressive results.  But would it work in this property?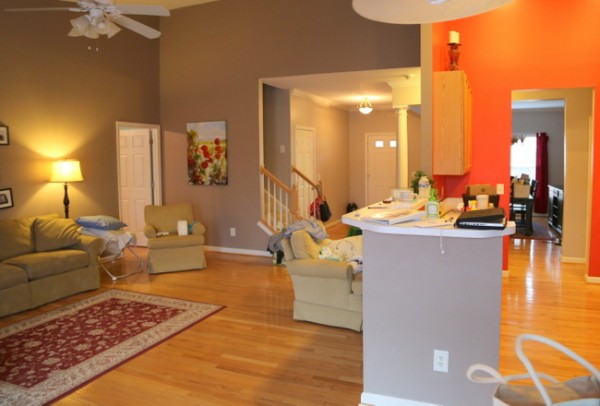 before staging
The homeowners were heading that afternoon for their new home several states away and were leaving most of their furniture.  My concern here was twofold:  one, that the homeowners were not finished packing or cleaning up when I arrived and, two, the furnishings and decor were sparse and limited. Empty or poorly-furnished properties don't sell well – you need to have decor that makes the house feel fresh and inviting to buyers.  While you don't want the house to be too taste-specific, you need it to be appealing and memorable to those who tour it when searching for their new home.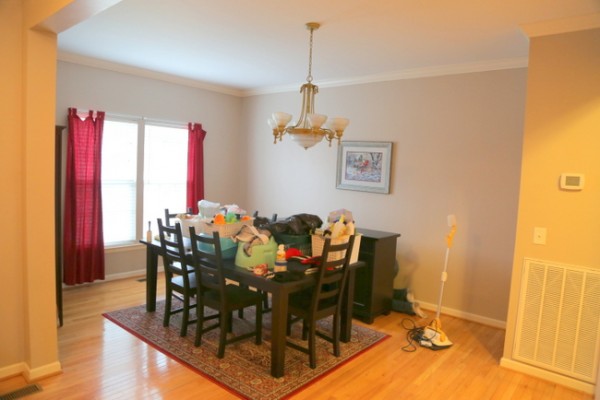 before staging
But we got started anyway.  After a quick assessment of the home, we kicked it into high gear – moving furniture from one room to another, creating memory points, and drawing attention to all the positive features the property had to offer.
 before staging
We raided every closet, drawer, and cabinet in the place scrambling for items we could use to warm up the space and make it look as on-trend as possible.  Turns out, you can do a lot with very little if you know how to Speed Stage!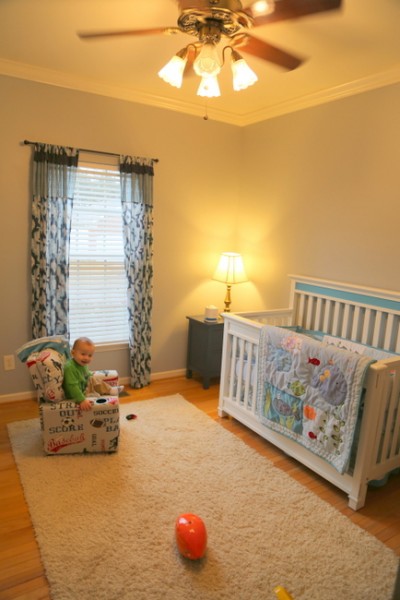 before staging 
And when two hours had passed, the whole place was transformed.  The homeowners packed their last box and gathered up their kids for the long drive south, and I took a few after shots before heading home for a much-needed shower.  Here they are a few photos of the staged house: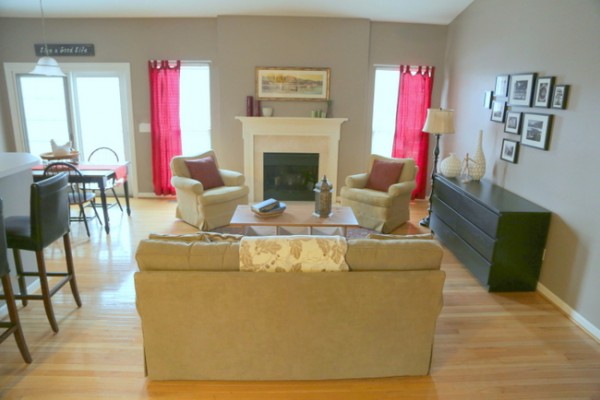 after staging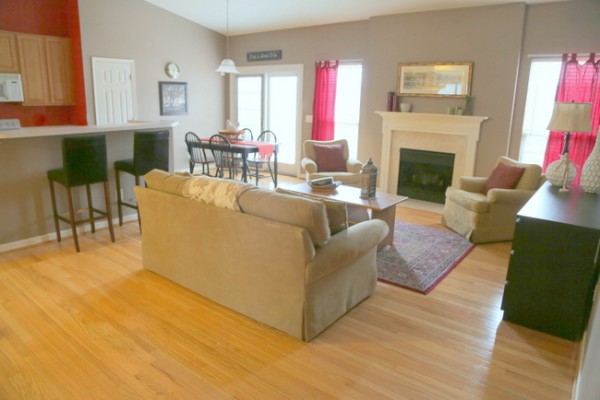 after staging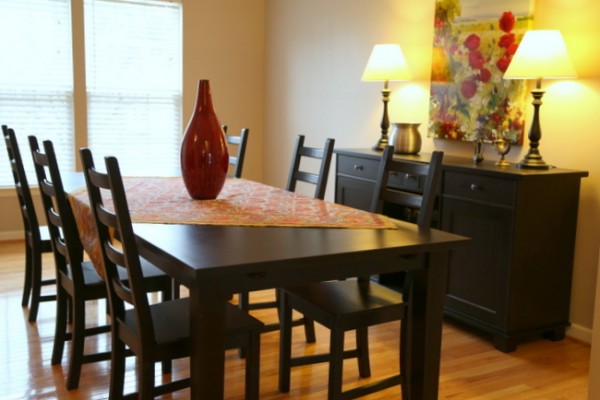 after staging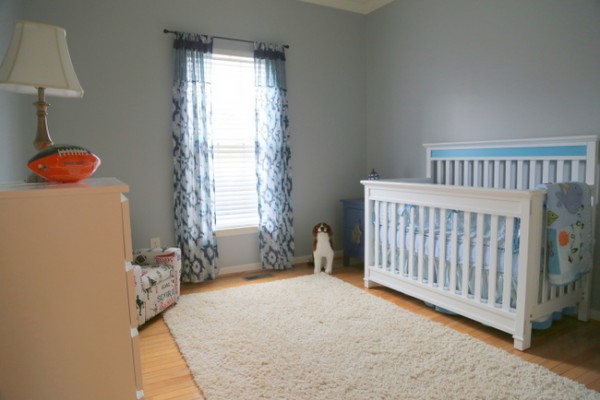 after staging 
Some of the best things we found to stage this property included the homeowners' travel photography that I used to make a quick but interesting art grouping,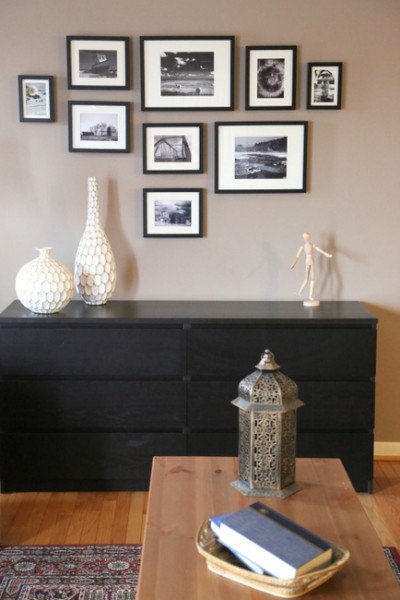 after staging 
an orange scarf/shawl we used as a runner to tie in the orange paint color from the kitchen,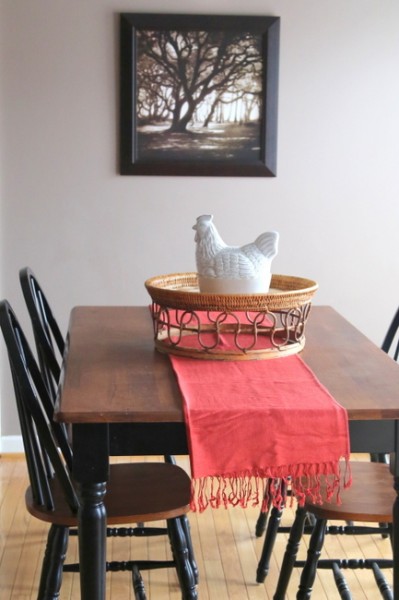 after staging 
and an IKEA dresser from a guest room that we used to beef up and balance the large living room:
after staging 
When I heard from the Realtor a couple of days later, the house already had two offers.  Isn't it amazing what a couple of well-spent hours can do?
Speaking of staging, I am happy to say that my staging book is really, truly in the works. "In the works" meaning I have finished writing as of last weekend, and it's in the hands of editors and designers at this very moment.  Yahoo!  My mother always said she knew I would write a book someday, but of course she thought it would be about her . . .