Do you want fabulous art for your walls, but can't spend a fortune?  I have many clients who can't seem to strike a balance – they don't want to pay the high price for original art, yet they don't want cookie-cutter art from the typical discount decor stores or popular online sources.  So their walls stay empty for years! I think you're gonna love this option for affordable and interesting art.  Jamin and Ashley Mills from The Handmade Home have put out a book – actually a series of books that address this issue.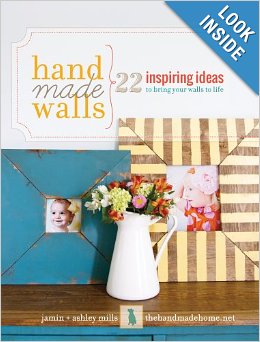 get Handmade Walls here 
Handmade Walls is a beautiful book that teaches you step-by-step how to make frames for your art – 22 projects in all.  They tell you how to make very unique and beautiful frames that all your friends will be asking about. Perfect for a decorating DIYer or a newbie wanting to try something different for your home.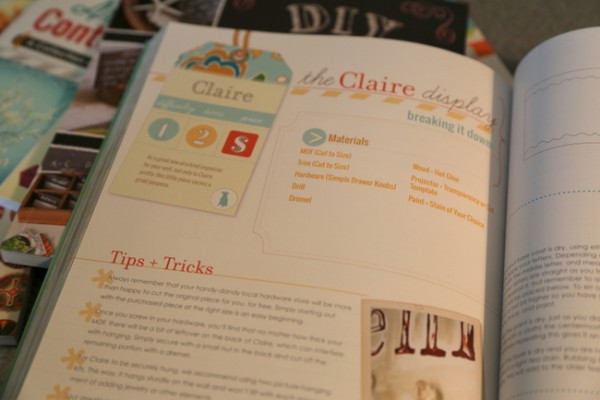 Now, here is the most exciting part:  Jamin and Ashley have put together 3 different books with collections of 40 8×10 pieces of art that you can use in your home.  The perforations make it easy to just pull out what you like!  Use them with the frames you learn to make in the Handmade Walls book, or simply purchase standard store-bought frames and mats to create a fantastic wall art grouping.  The art collections include Art for the Contemporary Home, Art for the Traditional Home, and Art for the Eclectic Home.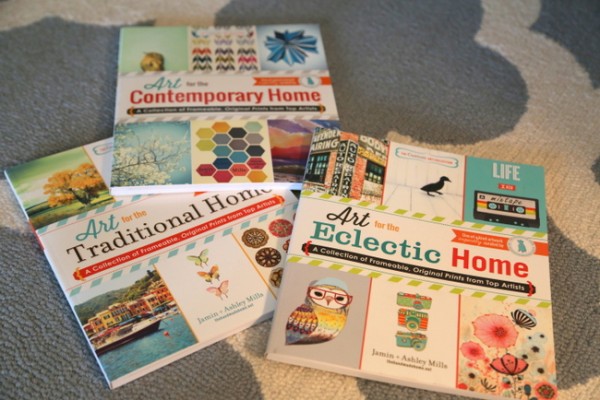 Get 40 pieces of original art for less than $.50 each here!
The Mills curated original art from up-and-coming artists that can be used in any room of your home. Here are just a few examples: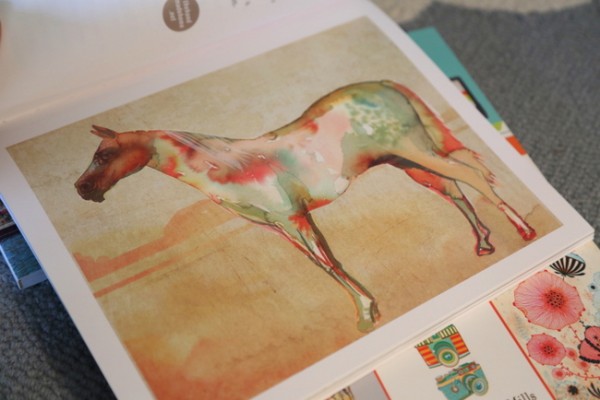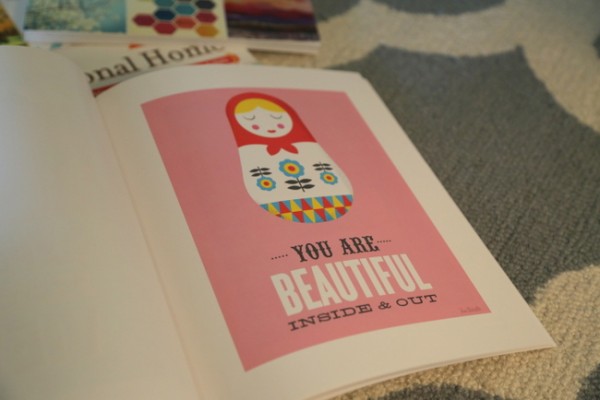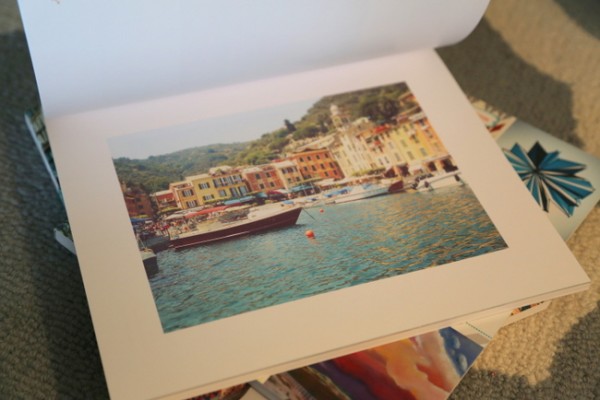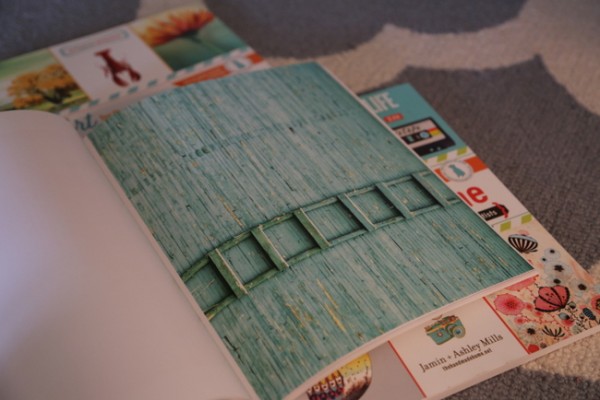 You can use the art to hang separately, in pairs, or combine them for a unique gallery wall display. You know how I love a good art grouping!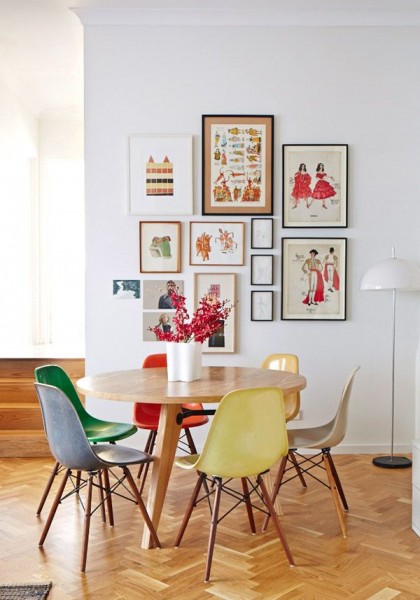 In fact, I love this idea and the art in these books so much that I'm going to use them to create an art grouping for the wall going upstairs in my home.  We're planning to renovate the kids' upstairs bathroom in a couple of months and will be redecorating the hallway, as well.  I promise I'll show you when we get rolling on that project!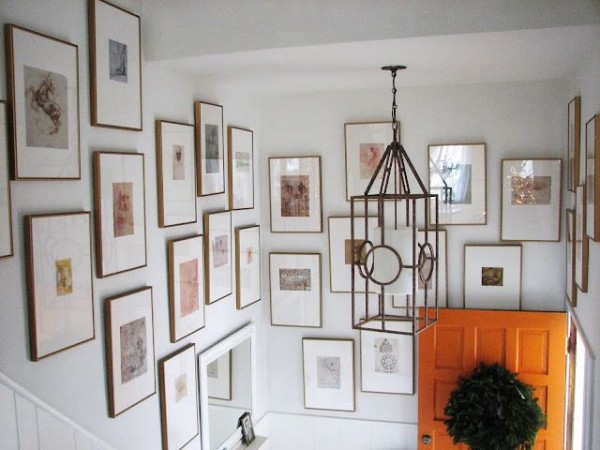 Laura Leiss' entry via Pinterest
So, how would YOU like to win Handmade Walls, Art for the Contemporary Home, Art for the Traditional Home, or Art for the Eclectic Home?  Just for being a loyal Decorologist reader, you can! But wait . . .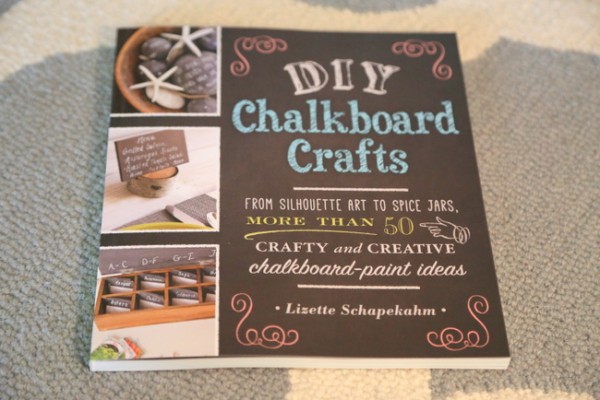 Get your copy here 
The publisher is also throwing in DIY Chalkboard Crafts by Lizette Schapekahm! This book is filled with more than 50 creative projects you can do with chalkboard paint.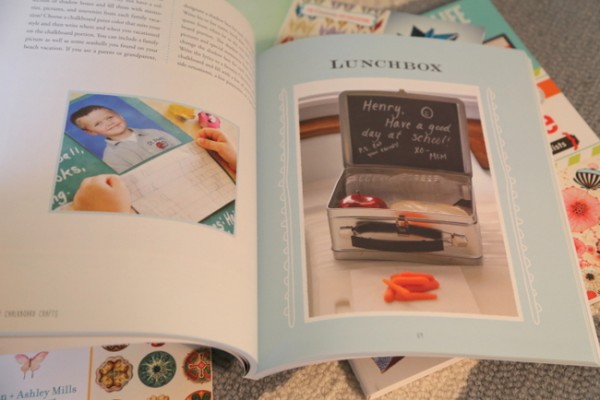 If you'd like to win one of these books, here's what you need to do:
1) Become an email subscriber to The Decorologist (if you haven't already)
2) Go to Adams Media on Facebook and "LIKE" their page
3) Leave a comment below about where you can use some new art in your home
That's it!  If you want additional chances to win, "LIKE" The Decorologist on Facebook or share this post via Facebook and let me know in the comments.  I'll announce the winners Wednesday, January 15, 2014 and FIVE lucky readers will receive one of these fabulous books and/or art.  Thanks to Adams Media for giving us these books!
Share this Post