Today I'm sharing three simple bedroom decorating ideas for your home. You'll see how I used these tips when decorating a teenage boy's room, but they are applicable for any bedroom or guest room.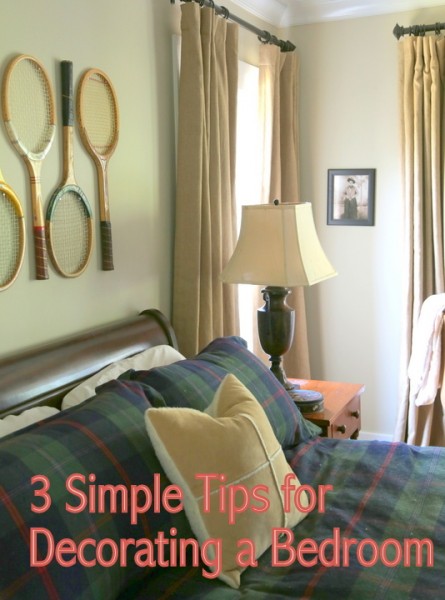 1. Establish a color scheme.  When I first saw the room, the walls were painted a golden tan color that the homeowner and her son liked.  The problem?  Well, everything was pretty much tan or brown in the space – and it was a bit on the boring side.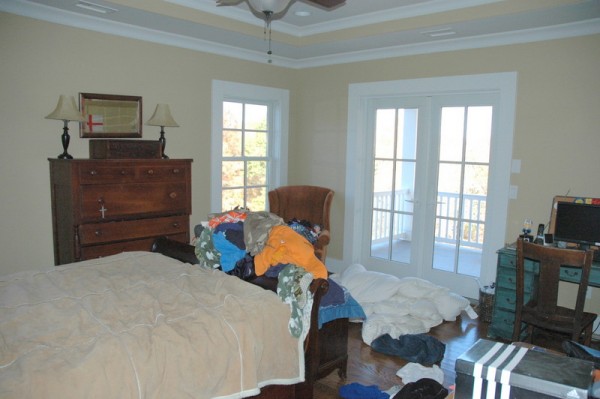 before
We decided to work with the existing wall color, while injecting a second color to give the room some personality.  The  so-called "accent wall" was best suited for the ceiling, and we loved how it turned out.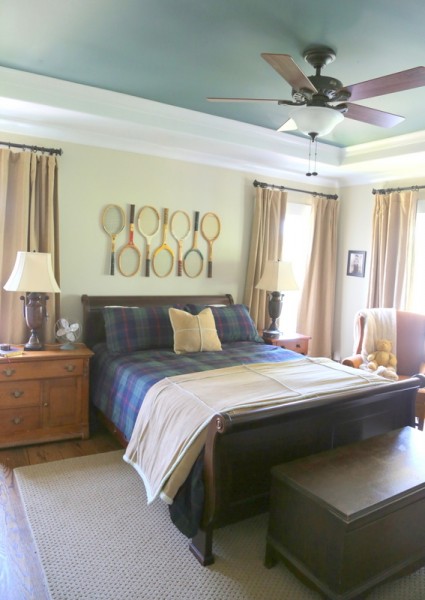 The Decorologist 
2. Mix the bedding.  A great way to avoid the bed-in-the-bag look is to mix your bedding.  The traditional plaid bedding paired with the tan bedspread folded at the end of the bed and repeated in a pillow is more interesting without being fussy in any way.  We chose textured tan curtains that create a nice tonal effect with the wall color.  The green ceiling ties in with the green in the plaid bedding, of course.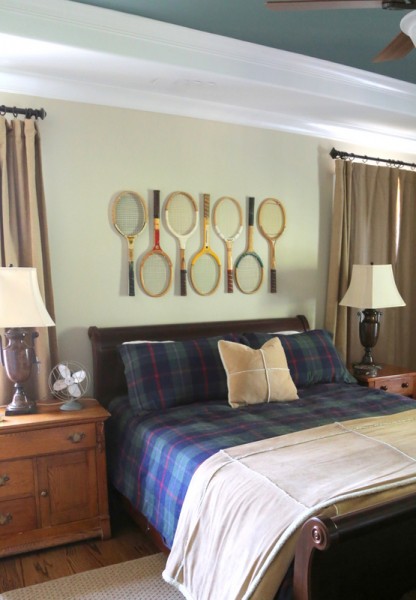 The Decorologist
3. Make it memorable with an interesting focal point.  My client's son had been collecting vintage tennis rackets (he plays tennis, of course), so I hung them tightly to create the perfect focal point for above the bed.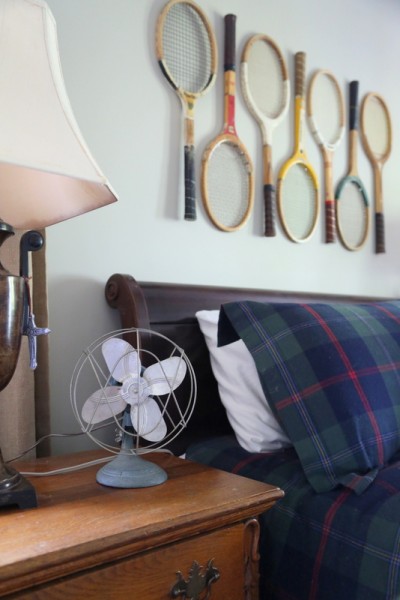 The Decorologist 
Collections can make the best art, and I particularly love the way these vintage tennis rackets look as a grouping.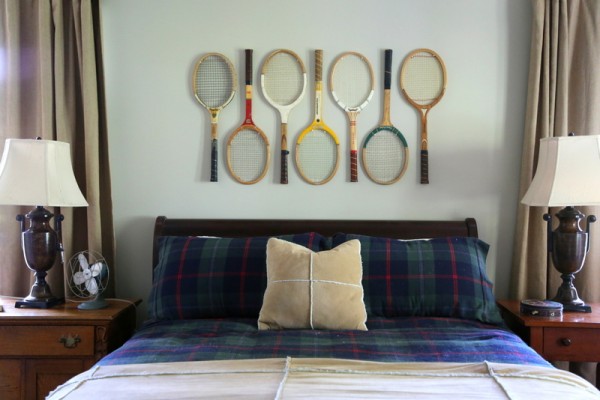 The Decorologist
Share with us your best bedroom decorating ideas! 
Want to learn how to choose the right paint colors? Order my Color Workshop Video and find out how to make the best choices for your home!
Share this Post