I have a client who calls me every six months or so to rearrange her furniture and "freshen things up a bit."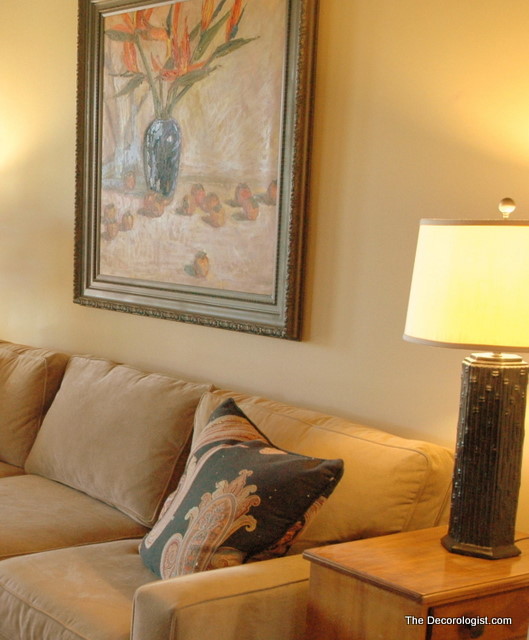 The first time I met her, she and her husband had just moved here from Memphis.  This is how her living room looked when I got there: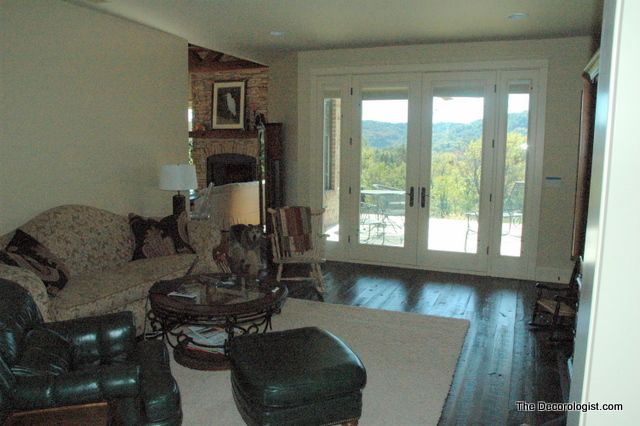 So Not Good
She wanted to see what I could do with her existing furnishings, since after building her dream house she wasn't in a position to purchase new furniture.  Moving around furniture throughout the house, this is how I left the living room that day: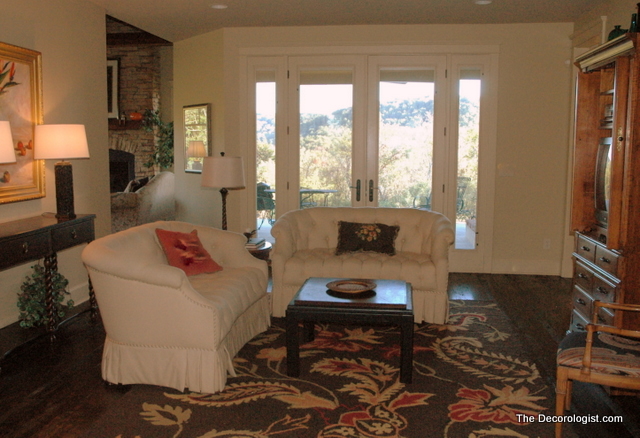 First Redesign
The next time my client had me out to her place, she had just purchased a sectional.  This is not something I would have suggested for this small square room with five openings, but what was done was done.  So this is how I arranged the room that time: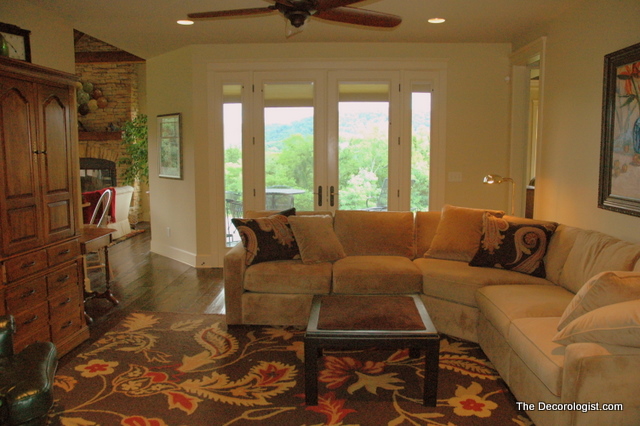 Arrangement with New Sectional
This time she called, she just wanted to change things up.  She had not purchased anything new, but that big sectional was starting to feel just a wee bit oppressive to her.  The good news is that she purchased a sectional that could be taken apart and converted into a standard sofa.  I took that baby apart, rotated the rug, and changed out some tables, chairs, and lamps.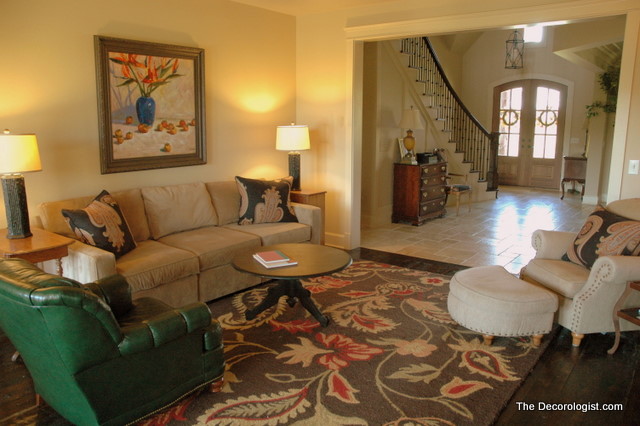 Living Room This Time Around
The cream chair and ottoman came from her bedroom, and I replaced it with one of the sofa sections which is now a slipper chair.  The big corner section is relegated to the attic.  That is, until the next time she wants to move it . . .
Share this Post