I just wanted to share something fun with you guys this week.  I have a design client with, ahem, a rather challenging bathroom that has become a favorite with all the men that visit her home.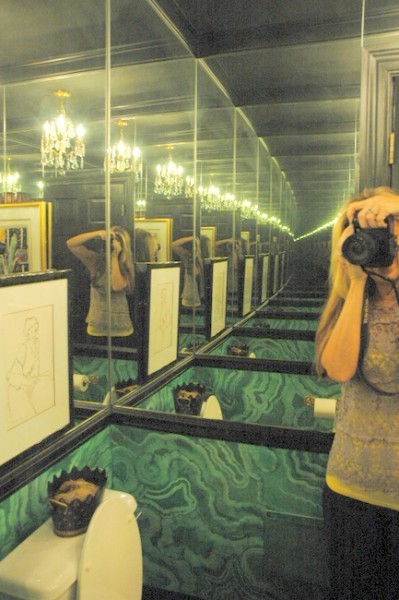 The mirrored walls of this 1980's bathroom creates a dizzying, fun house effect for visitors.  From the shot above, you can see how the room appears to go on.  And on.  And on.  It reminds me of being in a subway tunnel or maybe something from The Shining, I'm not sure.  The walls and cabinets have a malachite faux finish.  Funny thing is, malachite is enjoying a bit of a come-back right now!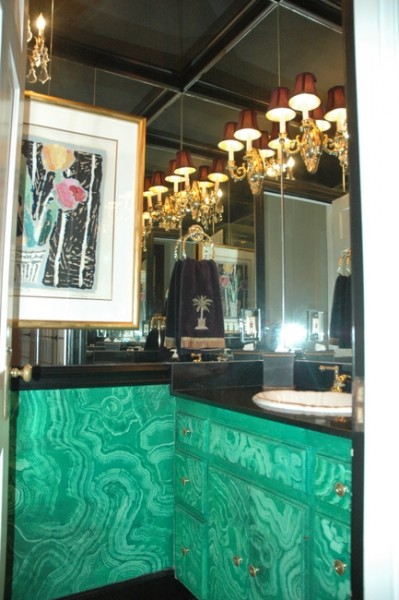 This is the view when you face the toilet.  The homeowner placed this piece of art here after she couldn't get the guys to stay out of this bathroom.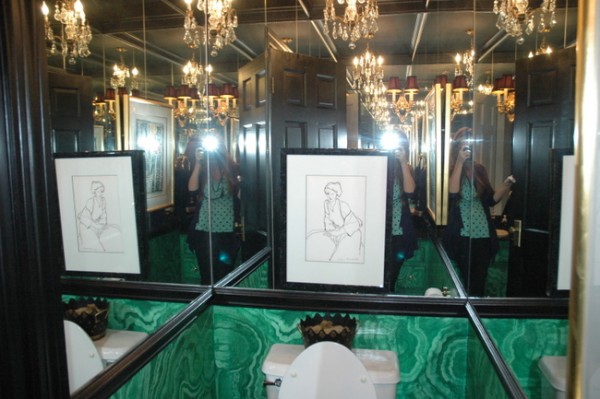 I totally think she should have put a sign like this instead: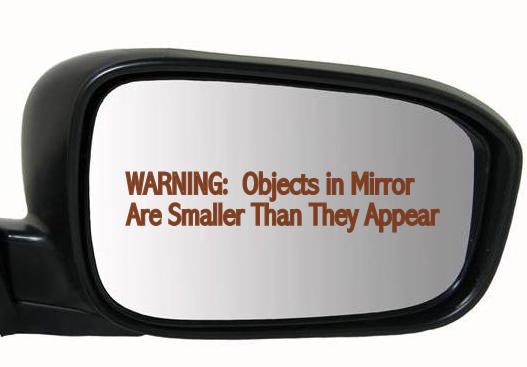 After many years of laughs and gasps, the mirrors are finally coming down.  But I feel sure it's never going to be quite as interesting!
Share this Post