As a Paint Color Consultant, I do lots of blue bedrooms – it's true.  Occasionally it's a greige, once in a while a green, possibly a grayed lavender, but by-and-large I help my clients choose just the right blue for their bedrooms.  I guess that's because it's peaceful, calming, soothing – when it's just right.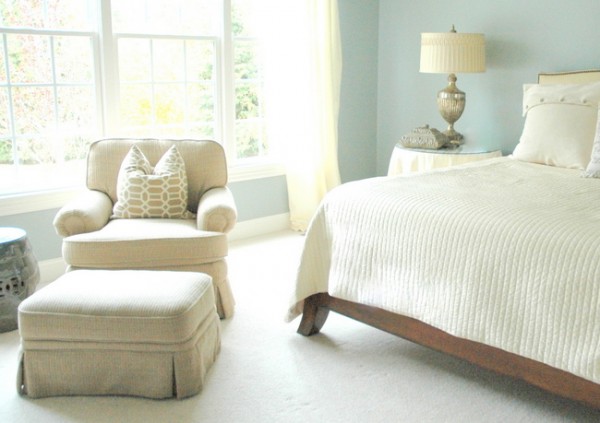 Color Design – The Decorologist
My favorite blues right now are those on the green side, which I believe to be particularly soothing.  This client wanted to retain her bedding, but freshen up her master bedroom. Here's the room before: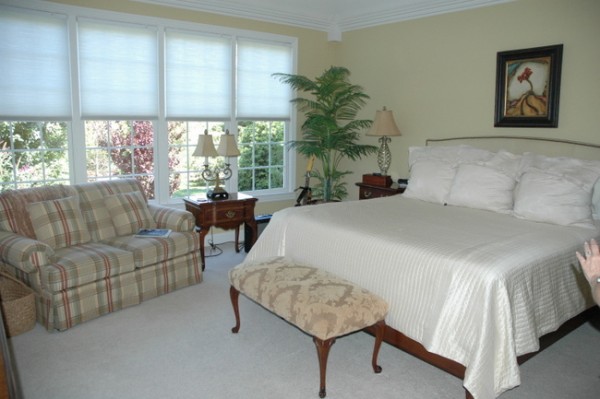 Bedroom Before 
We tested at least a dozen light to medium blues until we found just the right one.  The owner of this bedroom is a former teacher of one of my girls, so I wanted to make an A+ on this Color Consultation!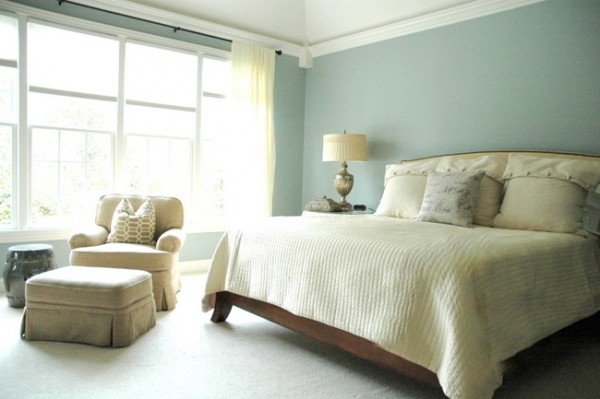 Blue Bedroom After
The bedding and bed remained, lamps were switched around, and the loveseat was swapped for this updated club chair and ottoman.  I guess I scored a good mark, since she had me return recently to choose colors for the rest of her home.  Let's take a poll:  what color are the walls in YOUR bedroom?
Oh – and if you are in the Nashville area, don't forget to sign up now for my Just the Right Furniture Arrangement Workshop in less than two weeks (May 9).  I'm going to be teaching my method of arranging furniture and accessories that will make your home feel "just right."  I'd love to meet you there!