One of the easiest and least expensive ways to decorate your home for Halloween is by draping a little cheesecloth in all the right places.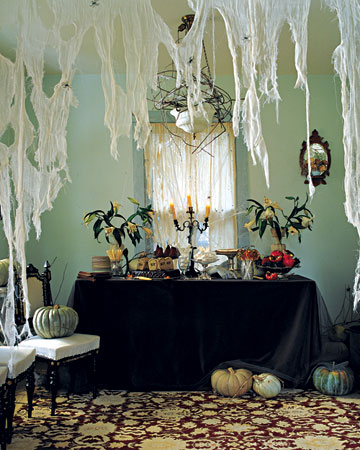 A snip-snip here and a little rip there transforms this seemingly-harmless material into something spook-tacular!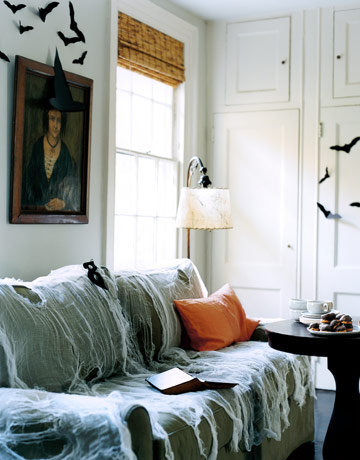 What a cool way to tablescape for a Halloween party!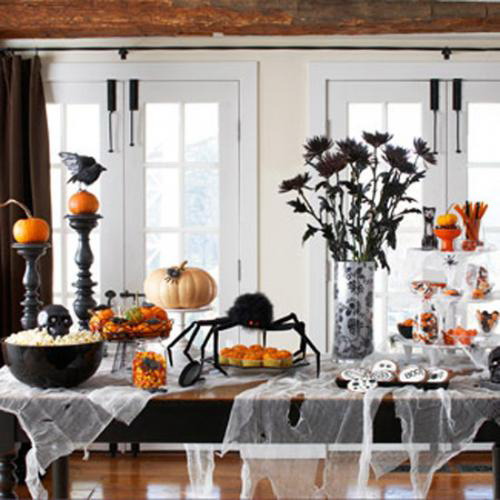 source
I like to drape cheesecloth over sconces and light fixtures, like this one in the entry of my home.  It creates a spooky glow among the black crows, spiders, and glitter skulls under glass.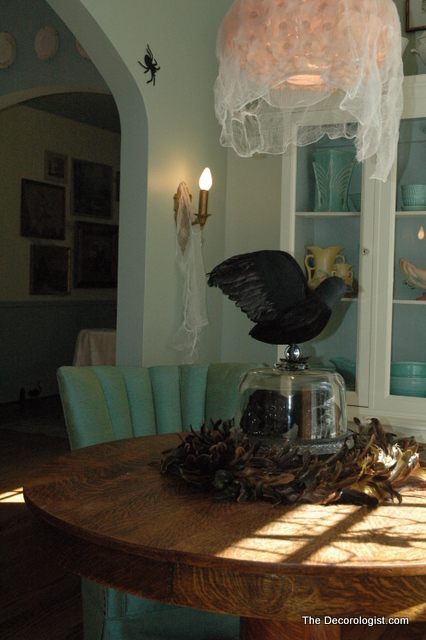 What simple materials do you use to make your home spooky at Halloween?