For those who questioned the staying power of blues, paint giant Benjamin Moore recently announced their Color of the Year 2012 – and it's one of my favorites, Wythe Blue HC- 143.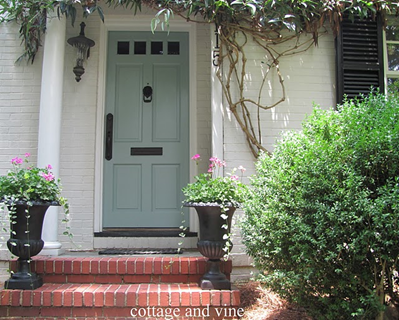 Wythe Blue is in Benjamin Moore's Historic Color Collection, but don't let that fool you.  This watery greeny-blue is fresh enough for a contemporary space.  Last summer, a new client asked for my opinion on the color in her entry and living room.  Her grown son told her it was dated, but she still loved it after 10 years.  Although I had lots of ideas for updating her home, this was one of the few times I advised a client to keep the same paint color.  Guess what color it was?  Yep, Wythe Blue.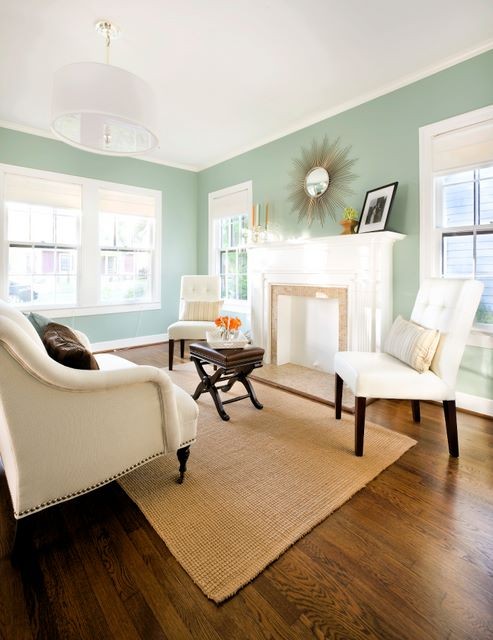 Take it from The Decorologist:  there are lots of reasons to love this color.  The hint of gray in this color makes it sophisticated enough for a "formal" living or dining room.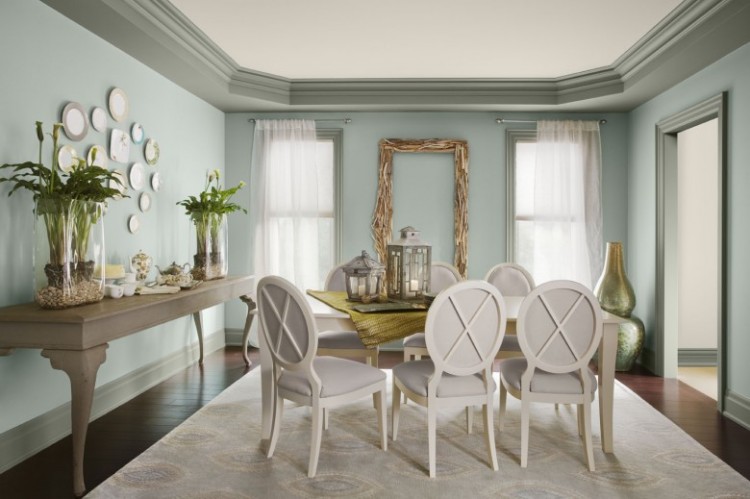 Wythe Blue feels right at home in rooms with a coastal vibe like this Nantucket-style kitchen.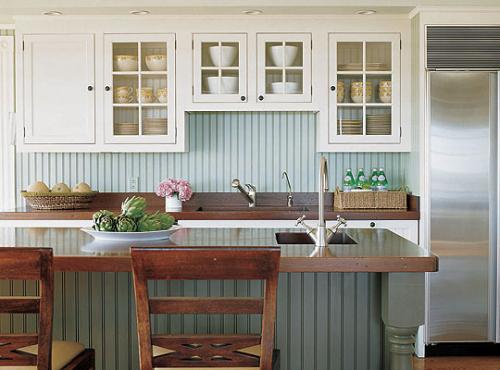 It can also ramp up the vintage charm when painted on cabinetry and paired with nostalgic accessories.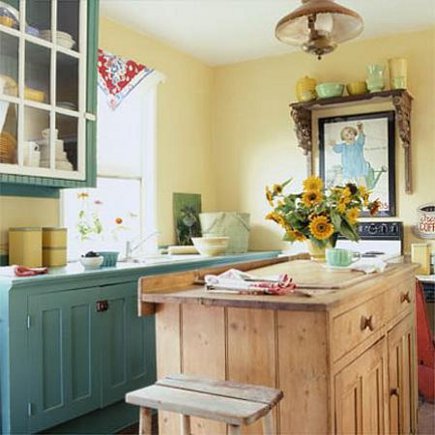 Wythe Blue Cabinets
Make sure you pair this color with other equally clean colors or it will make your muddier colors or fabric look dingy.  If you like Woodlawn Blue but want a little more green in your blue, Wythe Blue is a good pick.  And this may be the best reason of all to choose Wythe Blue for your space:  it's the color of Mad Men's Don Draper's foyer!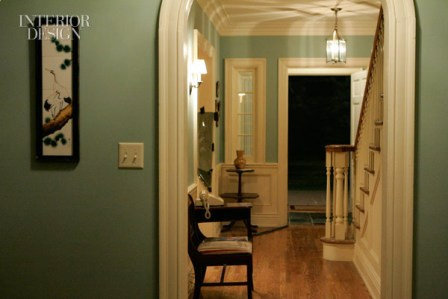 Don Draper's Foyer is Wythe Blue!
If you need help finding the perfect blue (or any other color) for your home, contact the only Nashville Color Expert on the  Benjamin Moore Color Expert Exchange  for an in-home or on-line Color Consultation today.