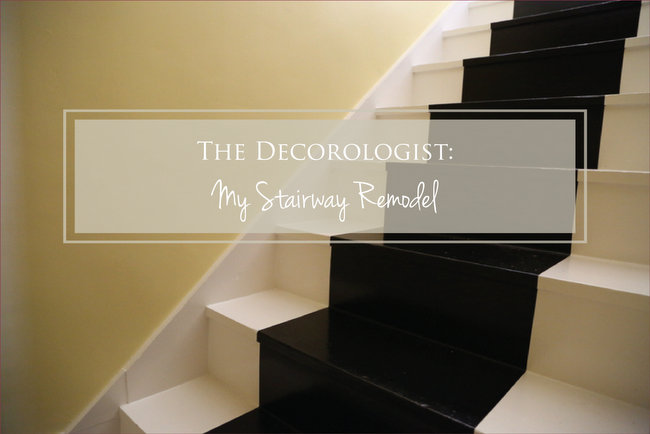 Ok, I know I have yet to show you the rest of our recent upstairs renovation, but I have an excuse. Rooms with yellow walls are difficult to photograph! I've taken photos up there at different times of the day, on cloudy days, on sunny days – and the color never seems to be completely accurate in my photos. Oh, well, today I'm going to show you the results of the stairway remodel, regardless!
And stay tuned – I'm announcing the winner of Kirkland's $100 Gift Card giveway at the end of this post.
Let us begin at the beginning, shall we?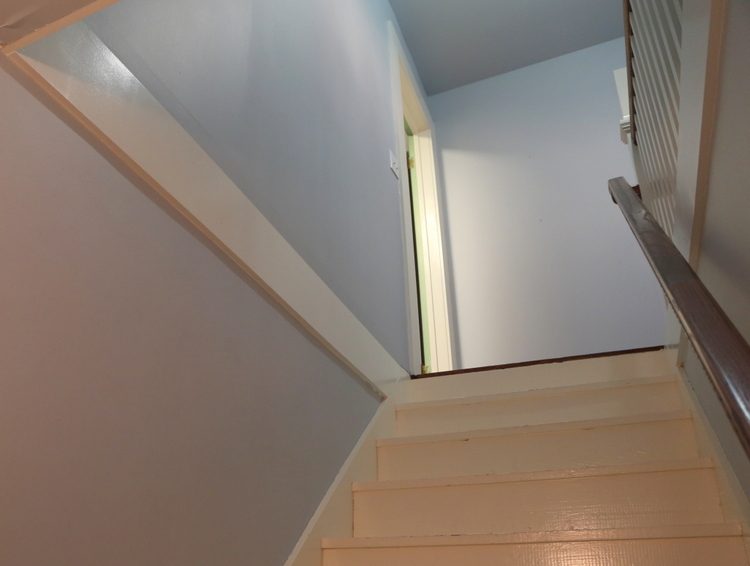 before, going up to the second floor
This is after we blew out the left-hand wall where the hobby room was and the facing wall that was part of my younger daughter's room.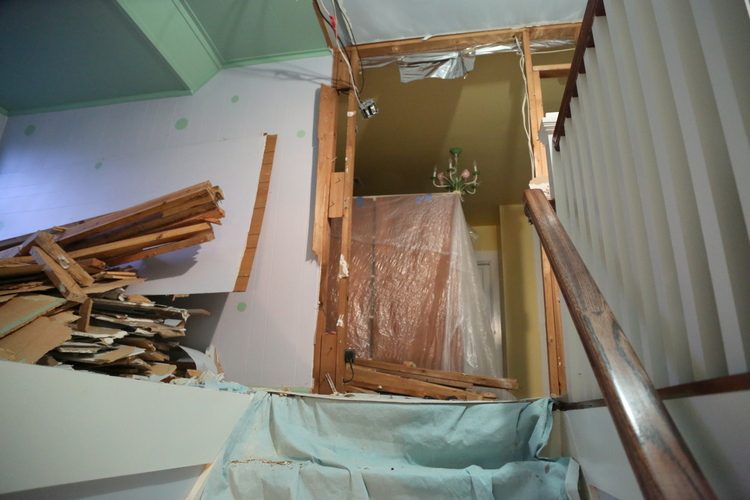 during
We repainted the stairs with oil-based porch paint, then came back a painted a black stripe down the middle – taping it off, of course.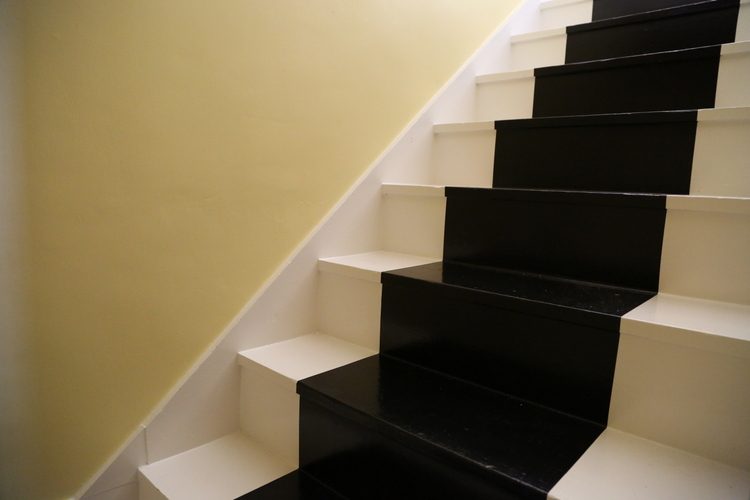 black stripe on stairs
Here's a peek at the top of the stairway after we copied the railings on the other side, painted, and put the furnishings in: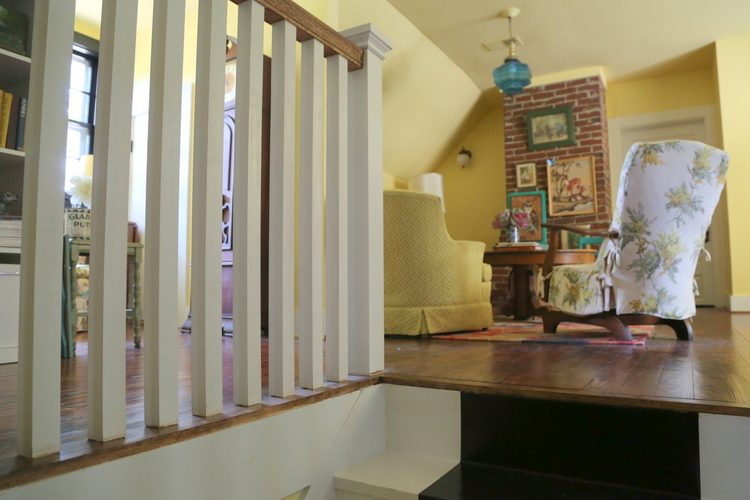 Now, let's take a look at it from upstairs looking down. Here's where we started: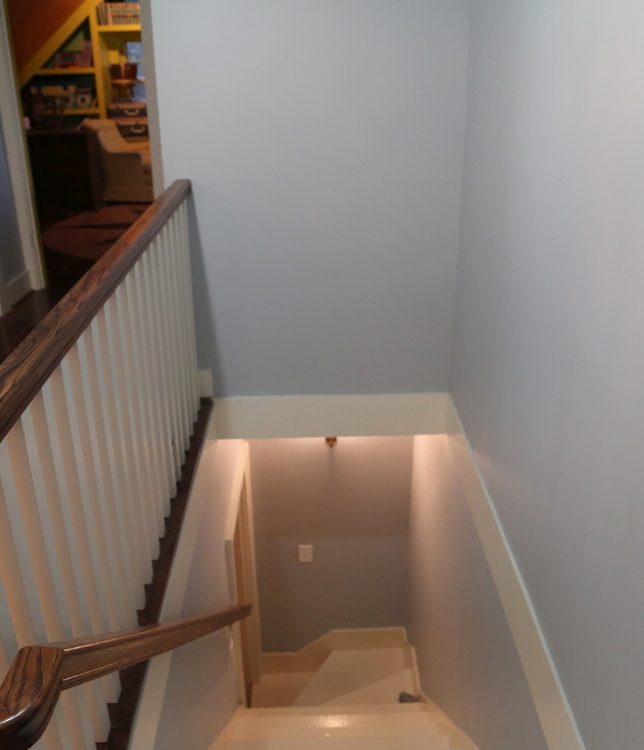 before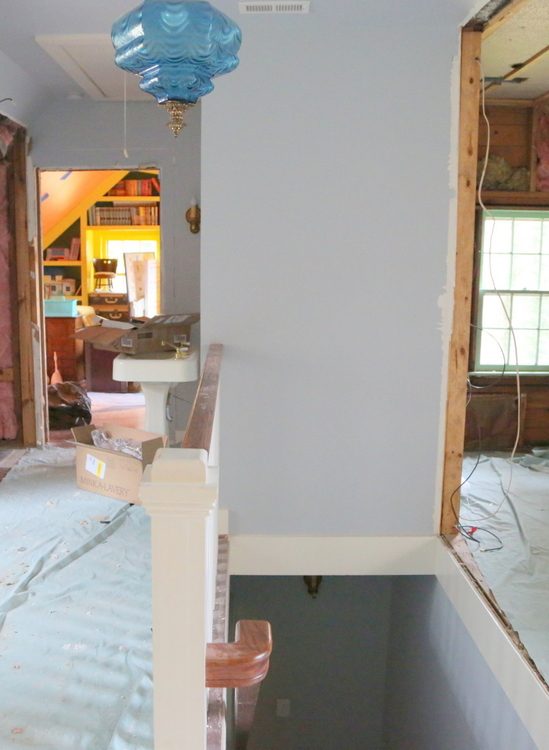 in process
ta-dah!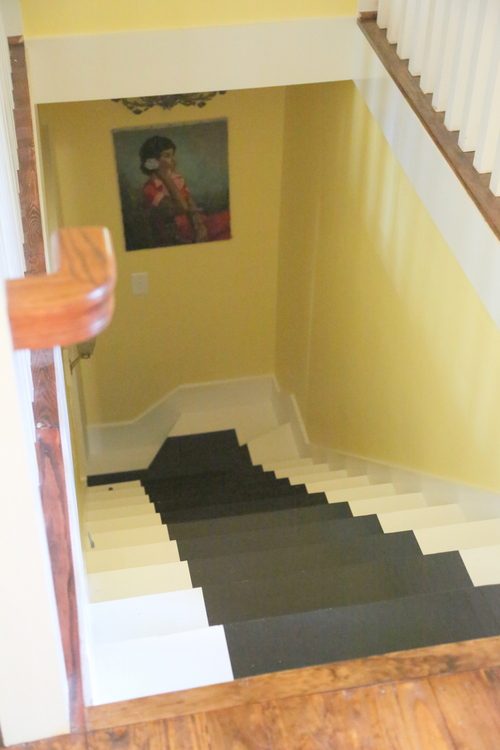 This is where I am considering hanging the cow art from Kirkland's I showed you last week. I haven't bought it, so maybe you can weigh in as to whether or not I should get it. Here's a little virtual mockup of how it would look here: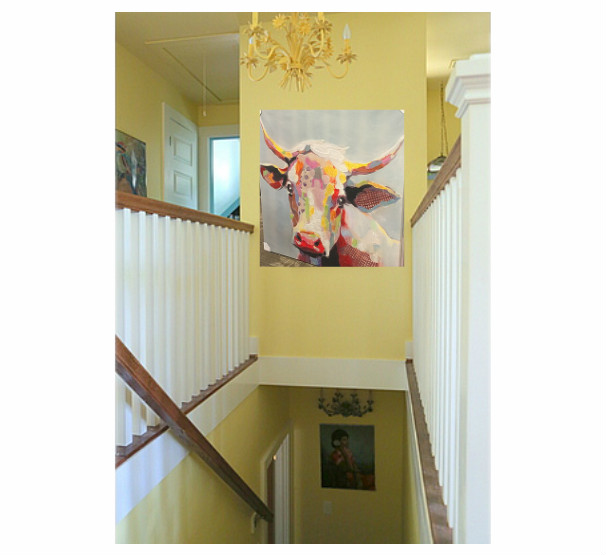 I like it! I may need to hang it higher, but I think it could work. I promise I'll show you the rest of upstairs next week. Ok, now it's time to announce the winner of the Kirkland's gift card:
Congrats to Amy A!
Allison will be contacting you so we can get your Kirkland's gift card to you. Thanks to Kirkland's for this giveway – I hope you guys will get by there soon and check them out!