I went to Kirkland's last week to find a couple of gifts. I noticed they had some really interesting art, different from what I've seen there before. (Keep reading to find out how you can win $100 gift card from Kirkland's!)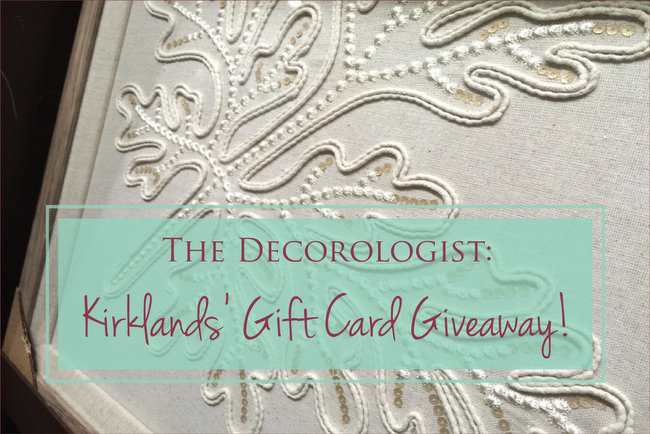 These embroidered linen pieces depicting leaves were really beautiful, and they could work alone or in a grouping.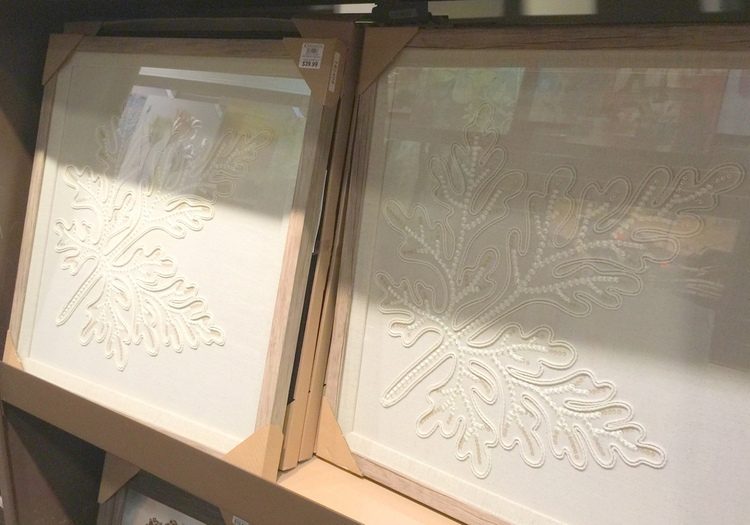 Many of Kirkland's latest art pieces feature a lot of interested texture. They carry a series of cow art, which are kind of a hot trend I've been noticing lately. Here's a look at the texture close up: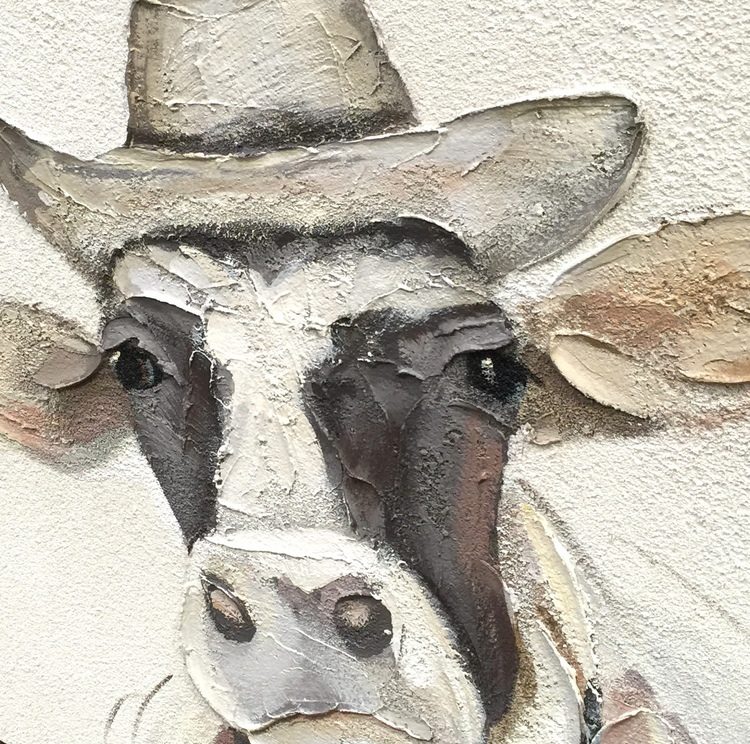 Many of the pieces are partially hand-painted, which give a bit of dimension to what could have been typical printed art. I'm not really a cowgirl (I swear I'm not), but I kinda loved this particular cow. I think I may get it to hang in my girls' new upstairs den: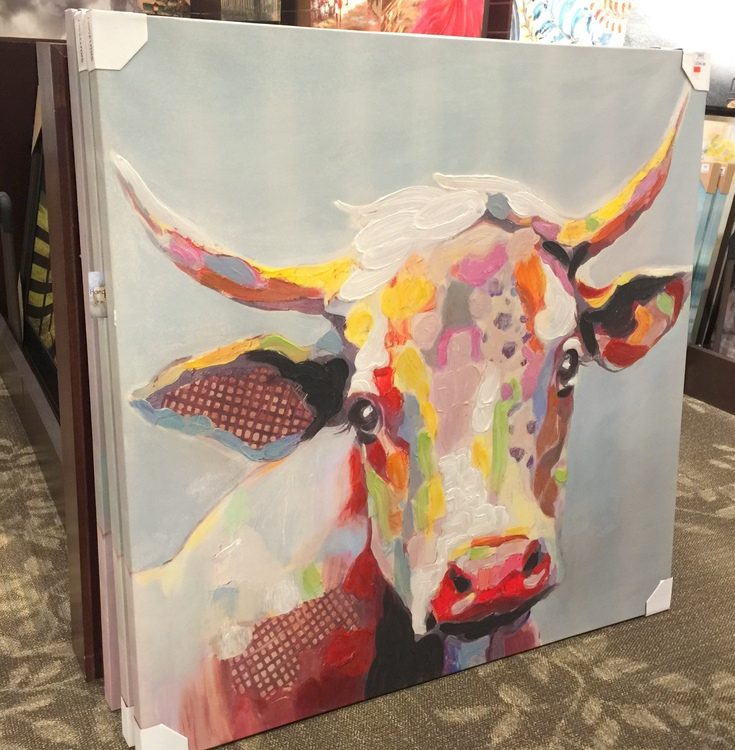 Now look at the texture on this wild cat. It's pieces of printed paper, maybe recycled? I think this could be cool in the right spot.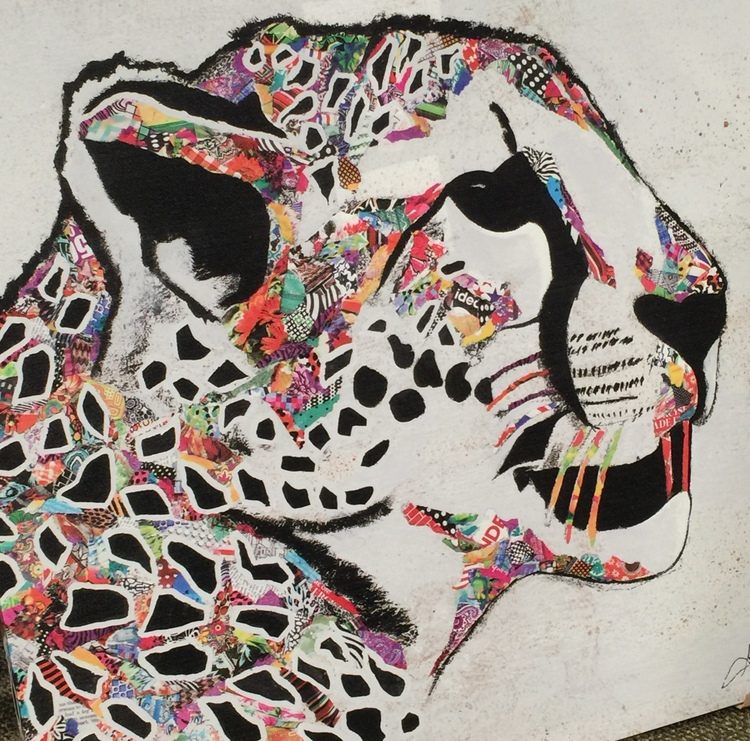 I'm still thinking about whether I want to buy that cow, but in the meantime I picked up the gifts I had come for. I like to give people personalized gifts, and monograms make it known that you hand-picked something special for them. Check out this gorgeous wooden tray: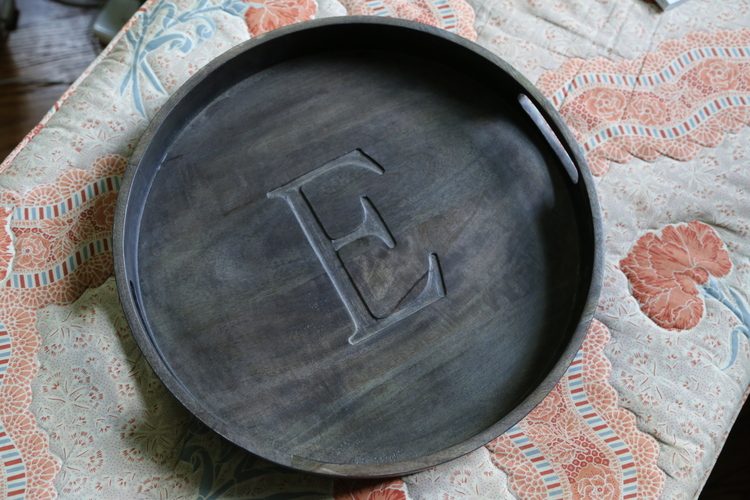 I chose this for a friend who is also a decorator. Her daughter was having surgery, and I wanted to bring a few things by the hospital to cheer up a nervous momma. Interesting trays are so awesome because they are functional and add so much interest when creating vignettes for tabletops, so I thought she might this one with her initial.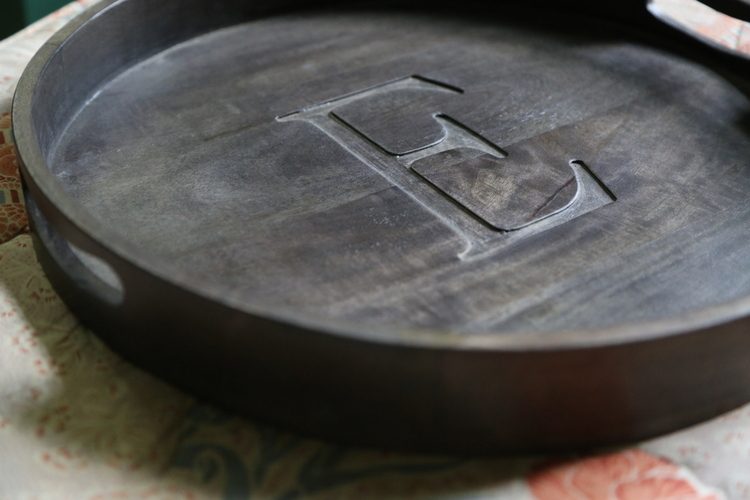 Oh, and most girls appreciate a stack of decorating magazines for nervous waiting time in the hospital.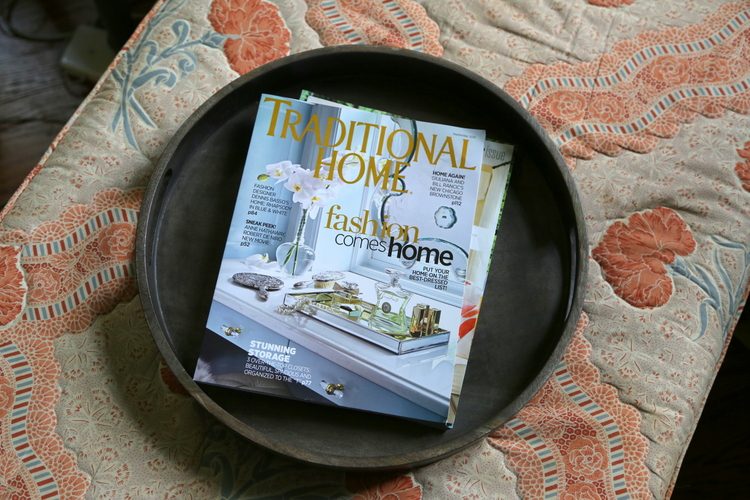 I also bought a couple of framed monograms with antlers for presents for a couple of my family members: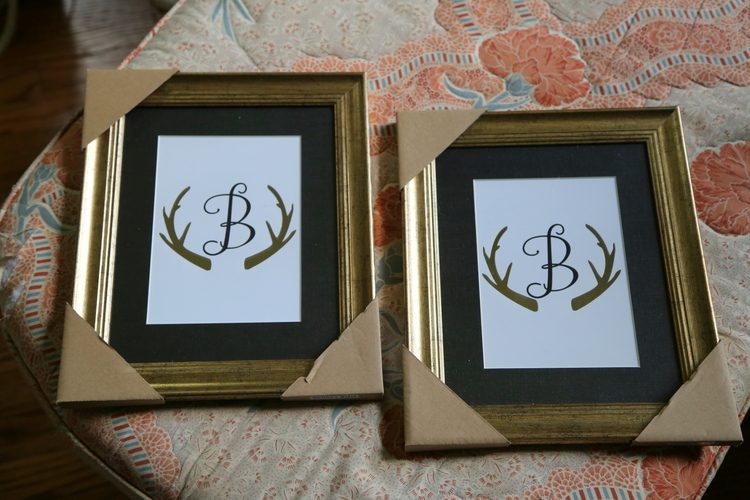 Let's hope they aren't reading this, or I just blew the surprise . . .
Now, here's a surprise for YOU! Kirkland's is giving one of my lucky readers a gift card for $100 worth of merchandise.
a Rafflecopter giveaway
  I'll announce the winner next week – good luck!   Kirkland's partnered with me to raise brand awareness. All purchases and content are on my own accord and reflect my personal opinion and style. I received compensation for this blog post, but Kirkland's is giving one of YOU a gift card, so win-win!