| | |
| --- | --- |
| Many of you know I recently spent over a week in London, England.   The one souvenir I really wanted to bring back with me was a "Keep Calm and Carry On" sign or print.   During World War II, the British government commissioned this poster to be posted as an encouragement for the Brits to keep a stiff upper lip during the harsh wartime period.   I've seen this a lot in decorating magazines lately – probably a retro revival due to the current economic recession.  Of course, I thought it would be easy to find there – but NO!  I only found a single coffee cup bearing this saying, and I really wanted something to hang on the wall. | |
Google and Ebay to the rescue.  I'm just gonna have to break down and order one on-line, even though I'd much prefer to say I got it while I was in London!  Now I just have to choose between the duck-egg blue, mossy green, and bright pink.  Help me decide!!!
a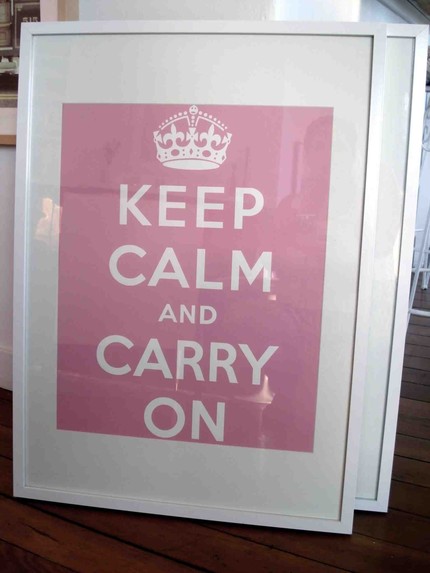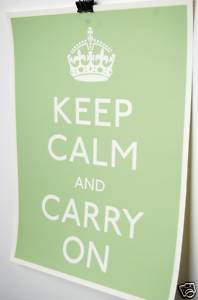 Please let me know which color you think I should get in the comments section below – I will likely hang it in my living room, sunroom, or dining room.  I would really appreciate your help!
Share this Post