| | |
| --- | --- |
| Cath Kidston Ltd was founded in 1993 when designer Cath Kidston opened a tiny shop in London's Holland Park.  She began by selling the vintage fabrics, wallpapers, and brightly-painted junk furniture she remembered fondly from her childhood. Her clever, witty re-working of traditional English country house style meant that her shop soon became a cult success. | |
Gradually Cath began to design her own prints and products.  Her work is typically practical, quirky, and often with a distinctive floral print.  Her product lines now include women's and kids' fashion and an extensive range of homewares.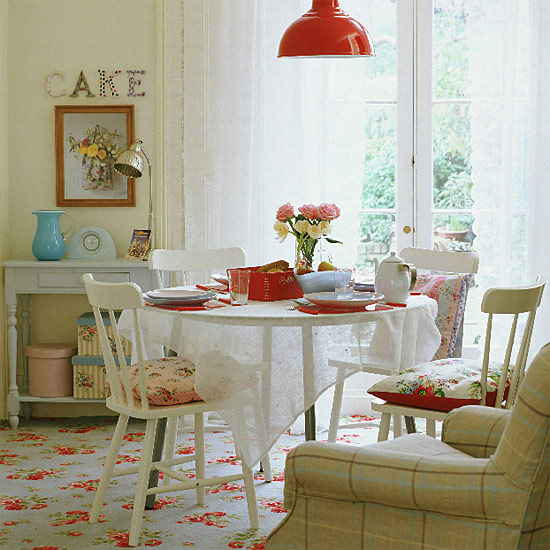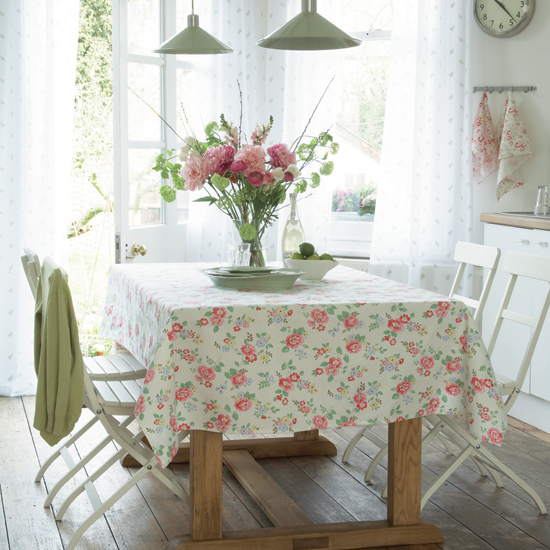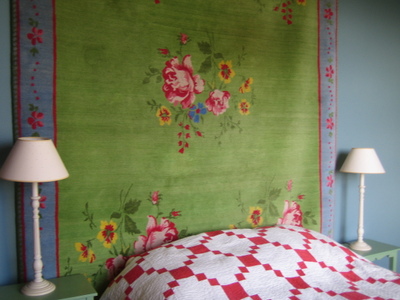 Cath Kidston's business has expanded steadily to become the unique global lifestyle brand it is today.  She currently has 28 shops in the UK.   Cath Kidston Ltd. is one of the most influential and original design companies to emerge from the UK in recent years.  Now she just needs to open a shop in the U.S.!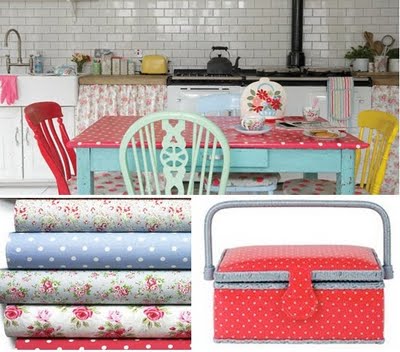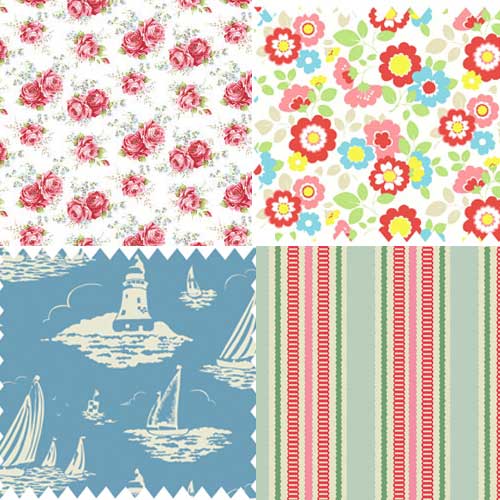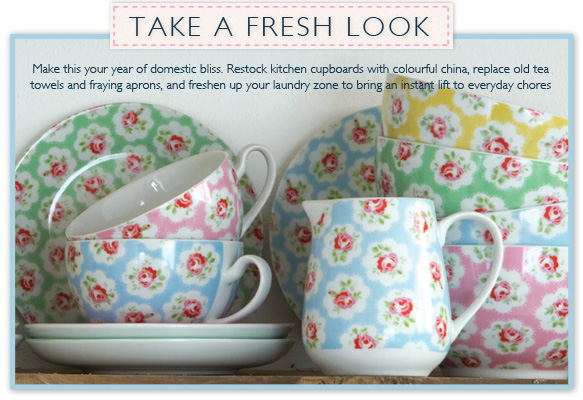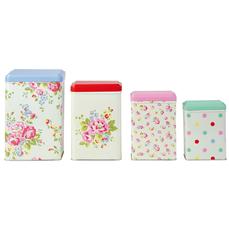 In my opinion, Cath Kidston is in the same family of Laura Ashley and Shabby Chic's Rachel Ashwell.   Laura's the mother,  Rachel's the bossy older sister, and Cath is the funky and colorful baby sister!  Check out her latest catalog here.  I'll try to load up a few of her best books to my Amazon store today so you can order one if you like her stuff!
Photo Credits:  Telegraph, House to Home,  Do You Mind If I Knit,  Susies Country Cottage, My Deco Files, Allsorts.