Last week I spent the morning hanging family photos in the open stairwell of a client's home.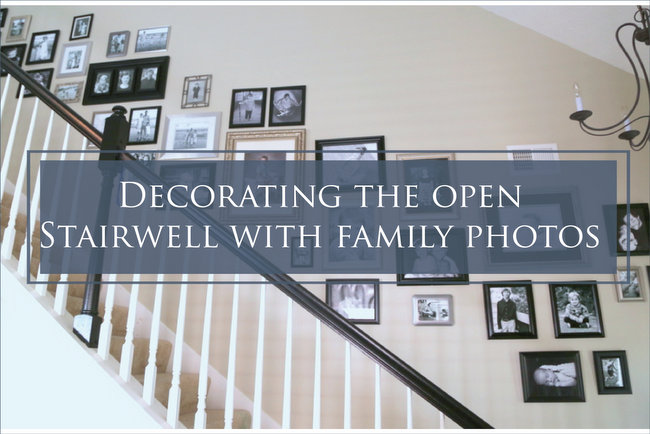 So many people have this issue in their own home:  a blank two-story stairwell that is completely open to the living room.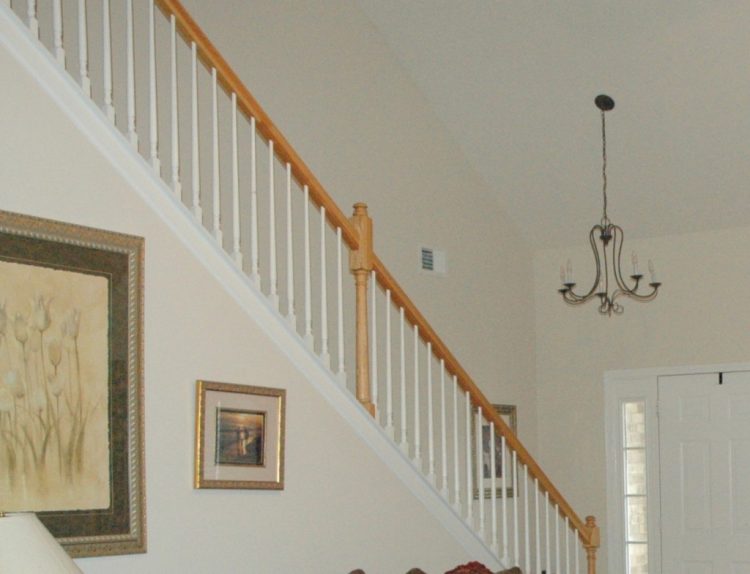 open stairwell before
When you enter the front door, all the decorating action was on the left side of the room – the fireplace, the seating, the window treatments, while the right side was bare and devoid of anything but a ginormous blank wall.
Many are frozen in terror when it comes to hanging family photos or art in a stairwell, because the only way to make it work is to do a progressive grouping of art following the angle of the stairs. But when done right, the pay-off is awesome!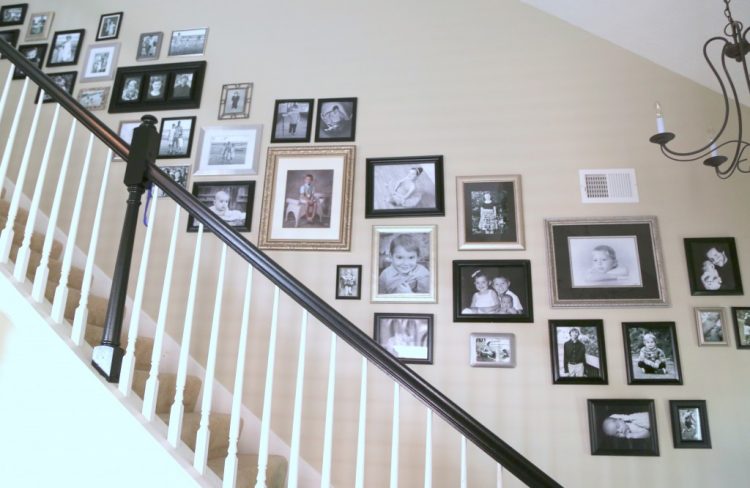 after
Here are my tips for hanging family photos in a stairwell:
Choose two frame finishes – black and silver or gold and wood, for example. The frame styles can be different, but keep the overall look cohesive by sticking to two finishes for frames.
Go black and white. Choose black and white photos when hanging a large grouping of family photos in a more formal space, like a living room or dining room. Save the groups of color photographs for family rooms and other informal spaces.
Start in the middle of the stairwell with one of the larger photos. Work your way out in both directions so that the grouping stays balanced.
Keep interior spacing (between photos) consistent to make the grouping feel cohesive, not chaotic.
Check your work from a distance. Whenever I hang a new piece, I walk over to the opposite side of the room to see what my grouping looks like from a distance. This helps me to know where I may need to hang the next piece.
 
We recently had this space painted a warmer color than the previous builder-basic. Do you notice any other changes?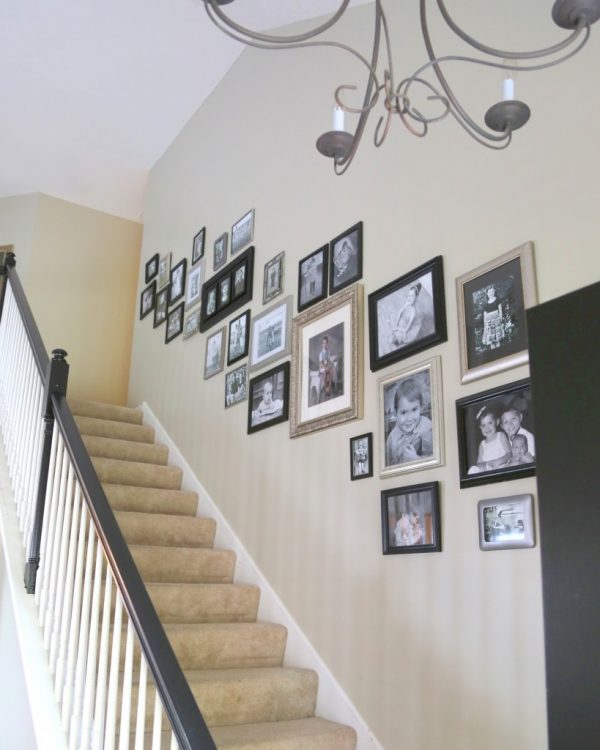 I had my client paint out the handrail and newel posts in a soft black to update the faded oak finish. We also had the interior of the front door painted the same soft black to pull the look together.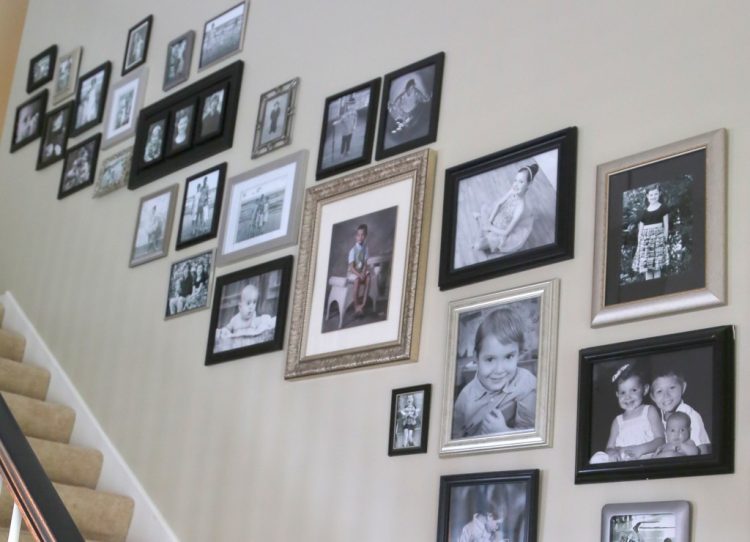 One more tip – work with a partner when hanging art on a stairwell wall. It's really easy to get off-balance and you don't want to take a tumble down the stairs.  My client had 36 photos she hoped that we could include, and we managed to use every one in this grouping! My work here is done – what do you think of the results?
I have only 2 spots remaining in the last Expert Psychological Stager™ course of 2015! If you want to join us, this is the week to do so before the course is SOLD OUT. Click below: