(If you'd like to find out about the 2012 Bella Rustica Sale, click here)
Last Friday I attended a fantastic barn sale, full of vendors of vintage and upcycled vintage creations.  Located on the grounds of a historic farm property in Franklin, TN (right outside of Nashville), Bella Rustica  gathered dozens of artists and shopowners under the roof of this red barn and another huge tent.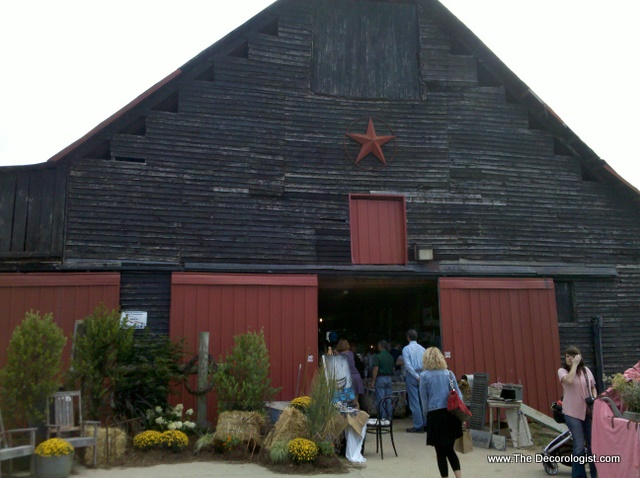 Bella Rustica Barn Sale
Shabby, rustic, and completely glamorous linens and fabrics draped the interior of the massive tent.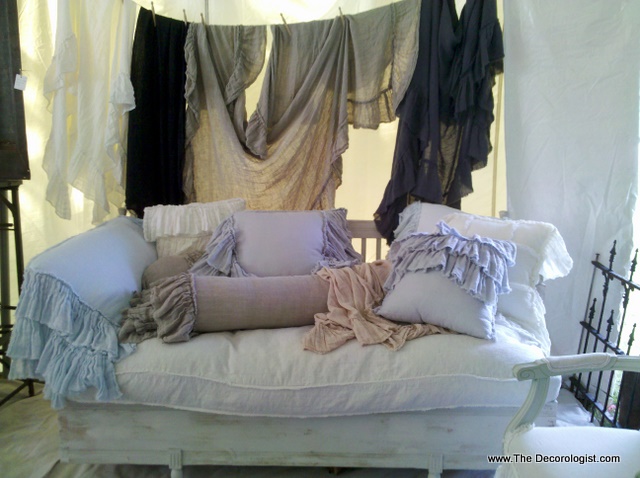 Shabby Glam Linens
Burlap was EVERYWHERE, even on lampshades.   Vintage photography and typography were also big hits at the sale.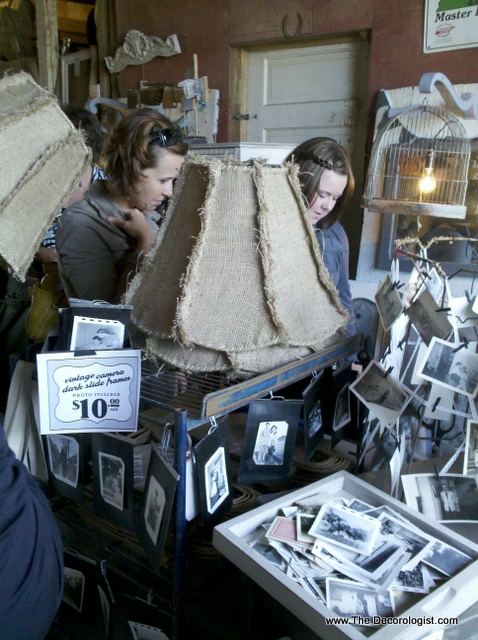 Burlap & Vintage Photos
Vintage wares and modern art looked right at home in this tableau.  How 'bout that crazy vintage bottle tree???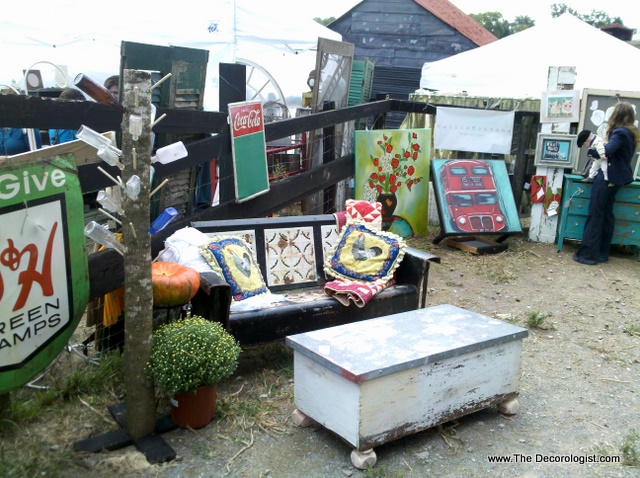 Vintage Wares at Bella Rustica
Guess you can't have a flea market anywhere near Nashville and and NOT sell cowboy boots.  I swear, half the women there were wearing them topped with gauzy layered skirts and vintage-inspired blouses.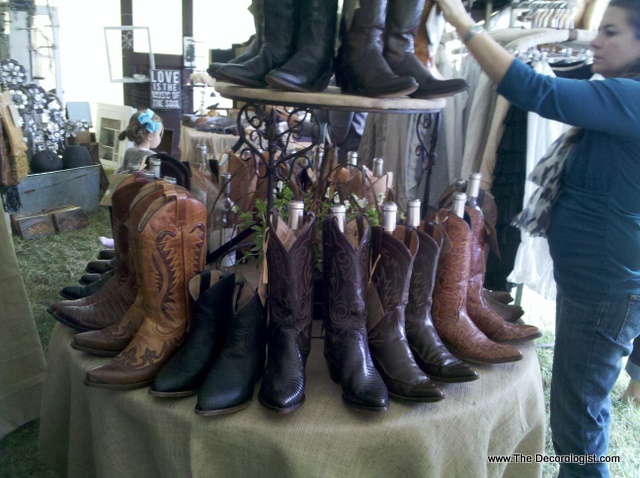 Cowboy Boots
You have to know the Franklin area to fully appreciate this, but the whole vibe of this sale was definitely a rich girl's version of country.  I can totally see Taylor Swift wearing this peach frock!  I assure you, most country gals could not have afforded it.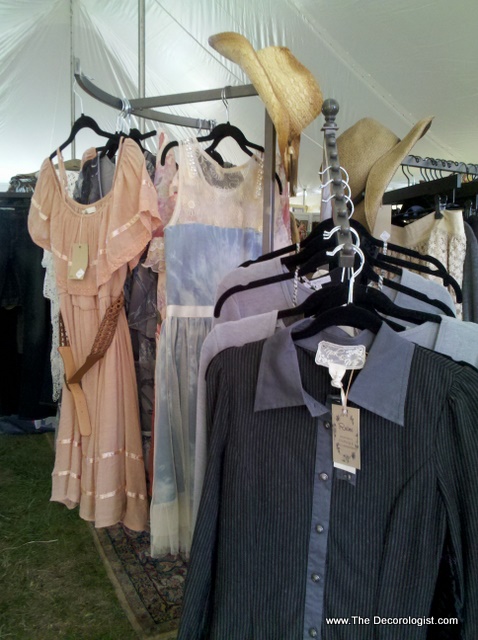 Vintage-Inspired Clothing by Raine from Vignette
Vintage suitcases are still all the rage – so glad I already have at least a dozen of my own.  I really would have loved to buy this electrified candlebra, but I had my sites set on a few other things.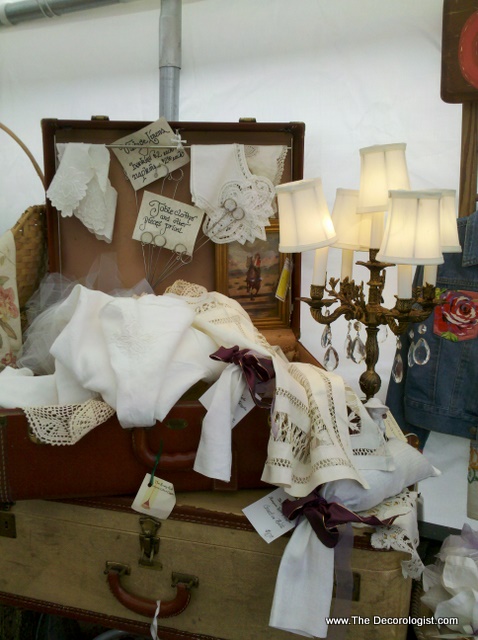 Vintage Luggage is Still Hot
I *heart* this vintage bicycle built for two!!!  Have you ever seen anything so crazy cool?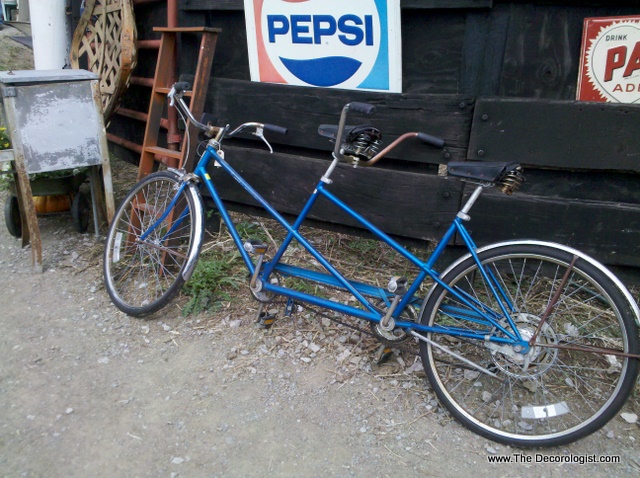 Daisy, Daisy . . .
This was an expected surprise – Vampires LOVE barn sales!  Wish I had this beauty when I threw that Twilight Dinner Party a few years back!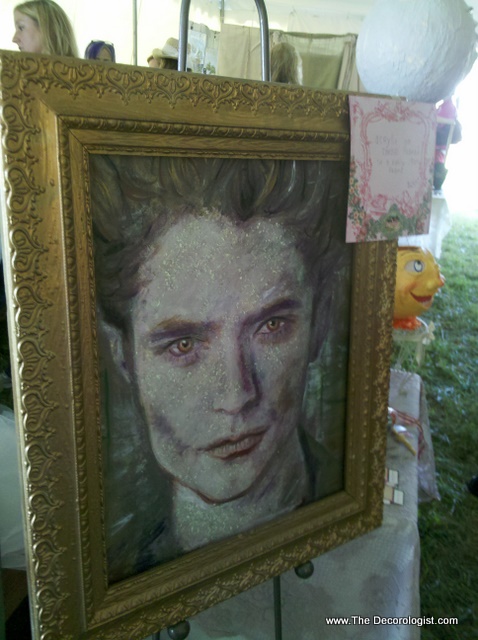 Vintage Edward Cullen
I almost had a hissy fit when I spied the teeny-tiny vintage trailer of my dreams!  Her name is Heidi, and her owners rent her out on occasion for parties and such.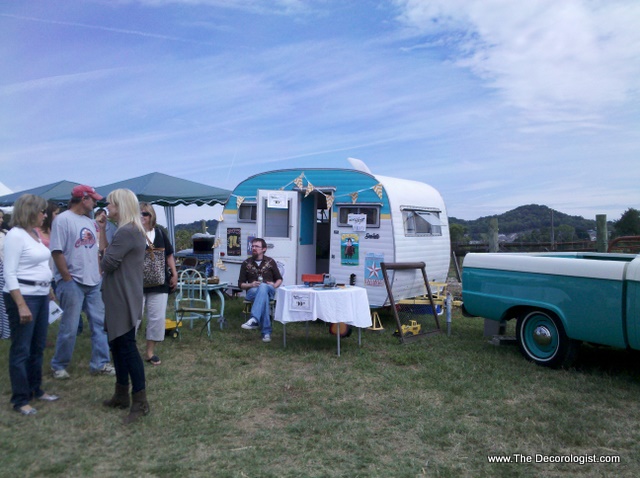 My Teeny-Tiny Dream!
I've had this little dream for the past ten years or so of owning my own little vintage trailer.   My designer friend, Jennifer Reynolds, just facebooked that she is designing one of these babies for a client.  JEALOUS.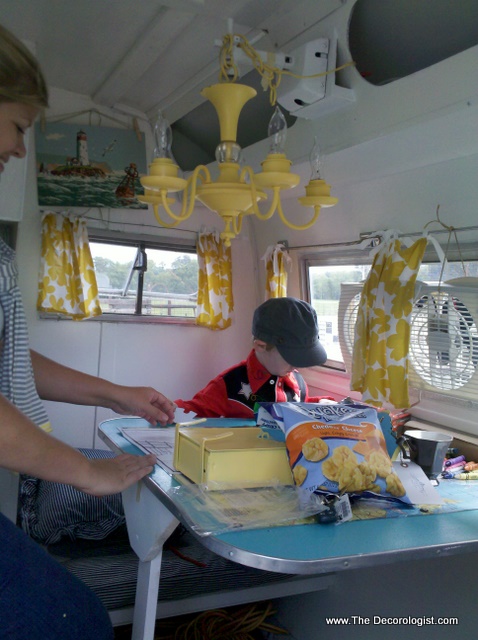 Interior of Vintage Trailer
Wondering what I bought at the barn sale?  Look at this upcycled vintage necklace – love at first sight!  And I had to snag this miniature birdsnest.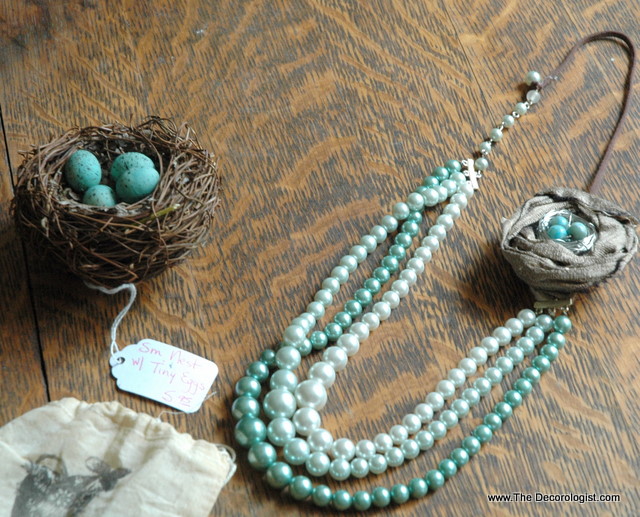 Vintage Upcycled Necklace
I guess I'm a sucker for vintage jewelry.  I also bought this vintage rhinestone choker and this fabulous one-of-a-kind bracelet.  The artist made this from a huge vintage rhinestone brooch, and it is absolutely stunning.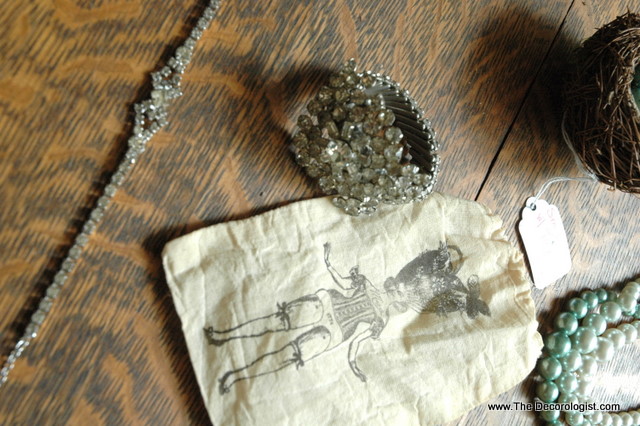 Vintage Jewelry
This was my total haul.  The vintage purse must have belonged to a 1970's cowgirl – too cute for words.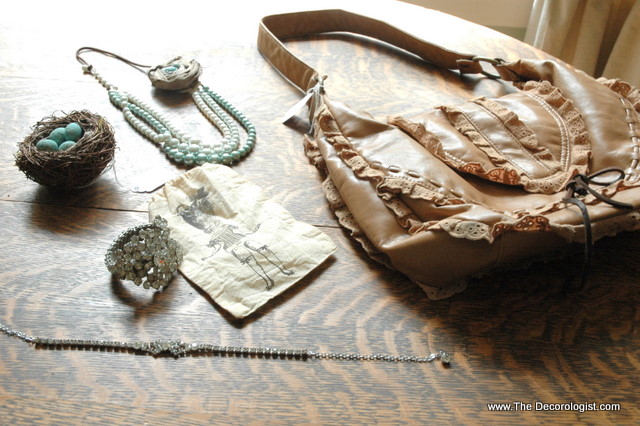 I can't tell you how much I enjoyed the sale – the setting, the vendors, the wares, the staging were nothing short of inspiring.  And the proceeds went to a great cause – Agape, which serves the needs of families and children in Middle Tennessee through adoption, foster care, unplanned pregnancy support services, and faith-based counseling.  I'd say it was a win-win!