Orange in decor is a huge trend this fall.  It's turning up everywhere.  It truly is the new red.  And orange lacquer is H-O-T: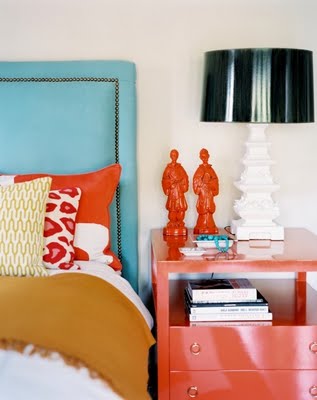 Whenever I see orange lacquer, I think of my blogger pal Jill Sorensen and her fabulous designs.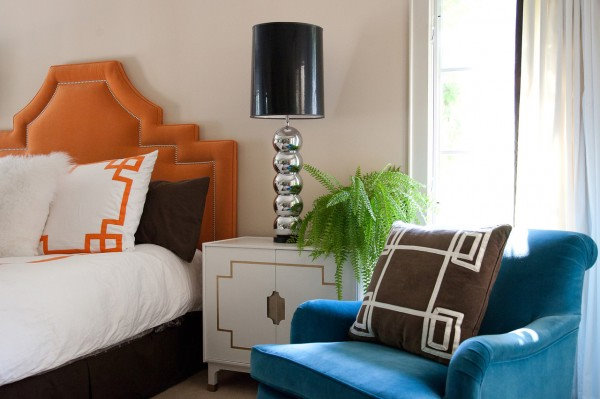 Jill Sorensen
Or my friend, Heather Spriggs Thompson, and her adoration for all things peach.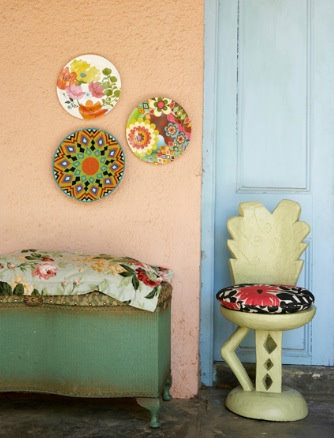 source
Rustier oranges bring to mindmy color mentor Maria Killam's penchant for using orange in her designs.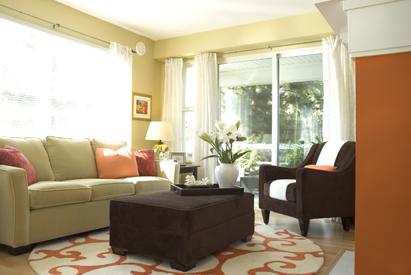 Maybe a fabulous pair of orange lamps could perk up your space.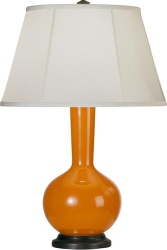 Or a wonderful chair in a modern fabric: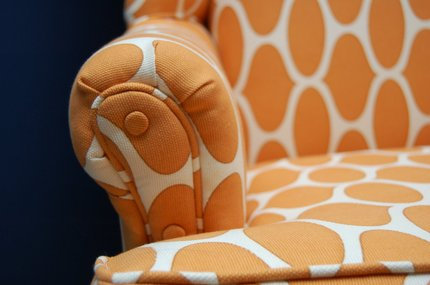 source
A palette of blue and orange is a totally updated color combination, like this design by Angie Hranowsky.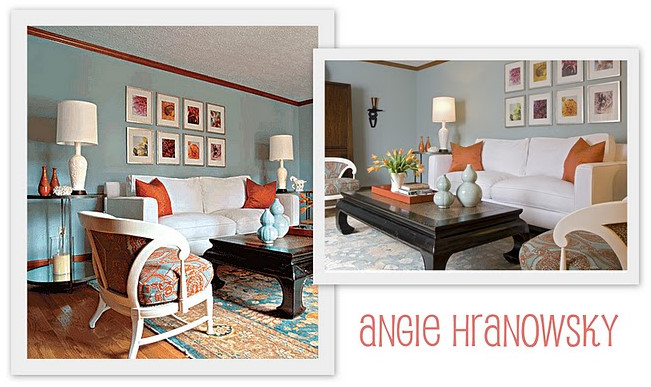 Here's a tip:  pair orange with gray or white.  A few black accents are fine, but if it's just orange and black – totally Halloween.