There are few things that can give away the age of your home, or the date of your decorating, like how you paint out that trey ceiling.  I recently did a Staging Consultation for a Nashville Realtor who was about to list a home to sell.  This was the first thing you saw upon entry into the home: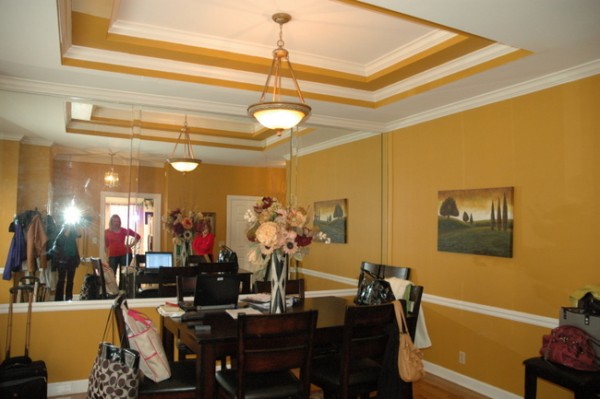 Dining Room Before
I recognized that several things were working against this listing, making it look dated.  The tray ceiling featured the appearance of three visible racing stripes, the entire room was painted in a strong gold color, and the side wall was all mirror.   Working on a small budget, what could be done to update this space on a dime?  Just the right color, and just the right color placement, of course!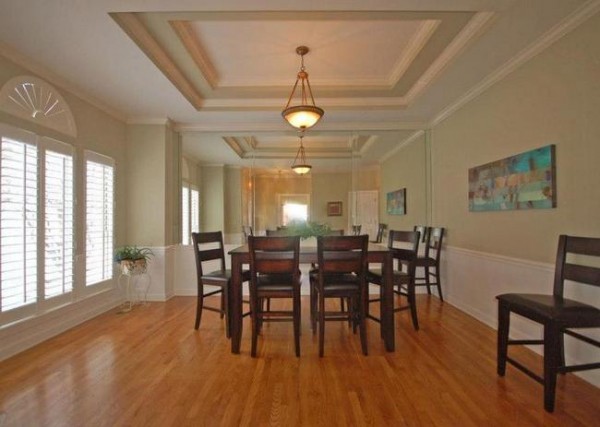 Dining Room After
The on-trend wall color, tamed tray ceiling, and trim paint beneath the chair rail visually expands the size of this room that previously bombarded the senses in an almost-oppressive manner.  All I did was tell them what color to paint and where to apply it.  The consultation continued into the living room, which was connected to this room by a fairly-open hallway space.  Here it was "before":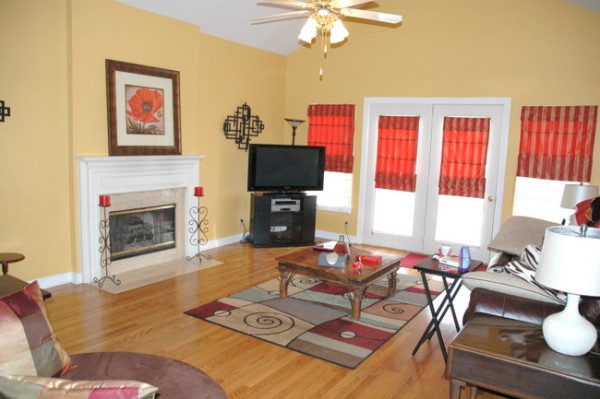 Living Room Before
Again, a new updated paint color was essential.  Removing the colorful window treatments served to remove the choppy effect of the strong contrast of red on gold.  In this case, it was better for staging purposes to have no treatment at all.  Removing the rug also made the room appear larger than it did previously, which is one of the most important goals in home staging.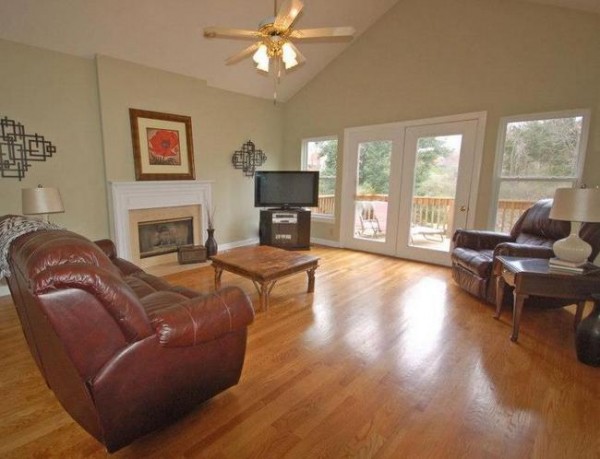 Living Room After
As I'm sure you've heard me say, staging is quite different than decorating.  While I've been on vacation this week, I've also been working on editing my upcoming book, Psychological Staging – The Home Staging Secrets of The Decorologist.  I'm going to run now, as my family is putting on sunscreen to head to the beach – I don't want to be left behind!  Have a great day!