Because I am drawn to all things vintage, I guess it makes since that I have a soft spot in my heart for bohemian style. The look is arty and collected and I-don't-care-what-you-think.  And no one does that look better than the design team of Linda and John Meyers, aka Wary Meyers.  Take a look at their groovy Portland, ME apartment: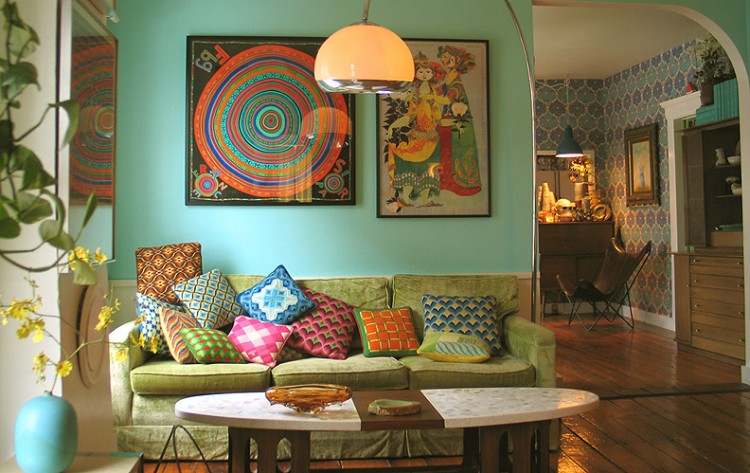 Wary Meyers
This  jumble of pillows makes me happy.  And I love the view into the dining room with that fabulous wallpaper.   This is the dining room below.  That mix of the wallpaper pattern, exposed brick, patinaed floors, Saarinen table and chairs, and glam chandelier is my idea of a good time.  Look, there's even a little macrame thrown in!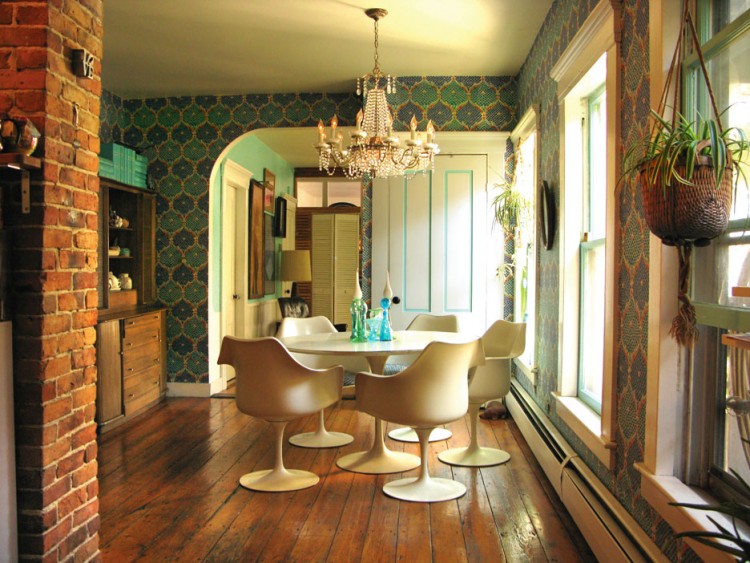 Wary Meyers
I kinda imagine this is the bedroom of a female  professor with oversized glasses.  Her favorite thing to do is curl up here with a good book and a pack of Virginia Slims.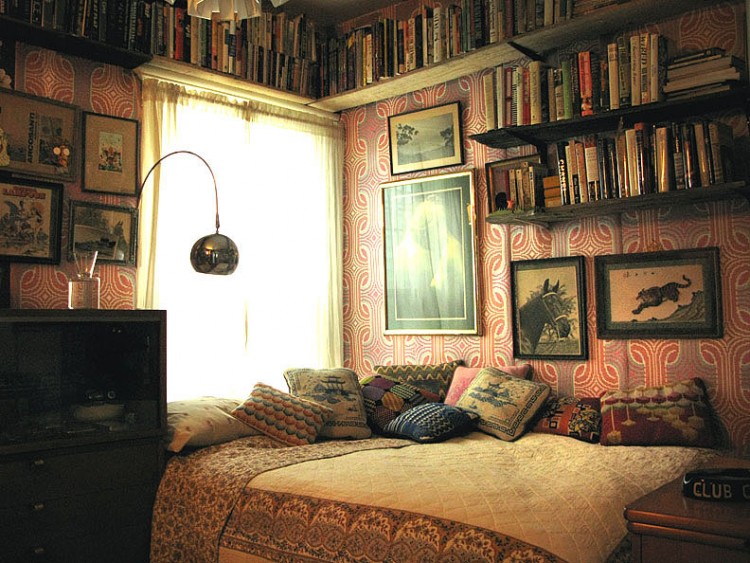 Wary Meyers
It's like walking through a movie set, isn't it?  This lady must be the essence of  hippy chic!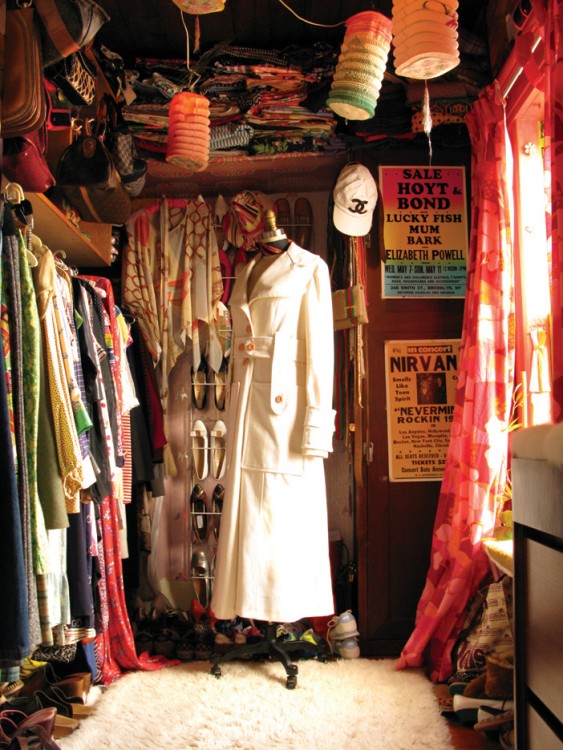 Wary Meyers
Awwww, how cute a room is this for a bouncing bohemian baby???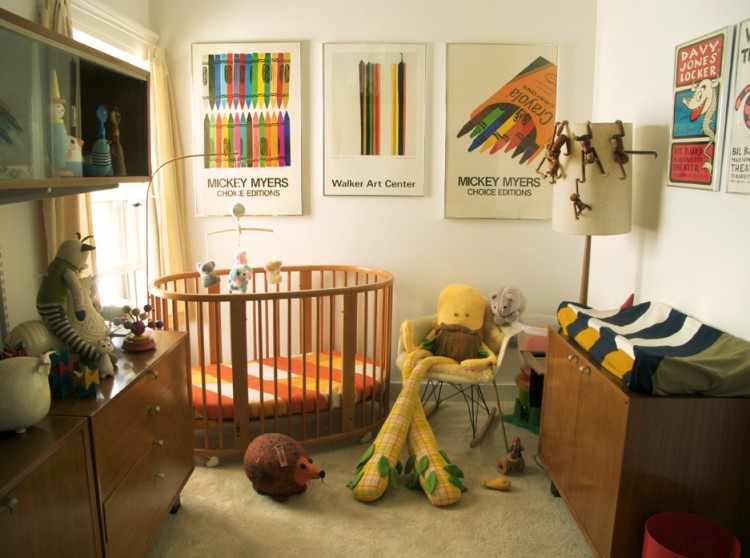 Wary Meyers
More mixing and melding of retro, vintage, and modern.  I must admit that when I see a bohemian interior, I somehow think it must smell bad in there because of the pot smoke and the 12 cats.  Hmm, that massive cat tower doesn't help.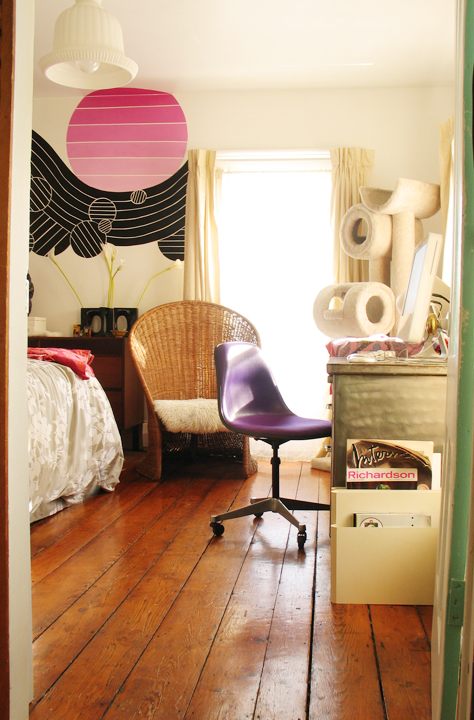 Wary Meyers
The cool thing about bohemian style is that it's all about collecting what you love and surrounding yourself with it, What results may be a kind of nostalgic re-creation of a different era or a mix-match of well-loved things from your local Goodwill store.   Hippy chicks rock!