Boring bookcases?  Want to add some interest?  Hang a piece of your favorite art on the exterior frame of the bookcase.  Here are some examples: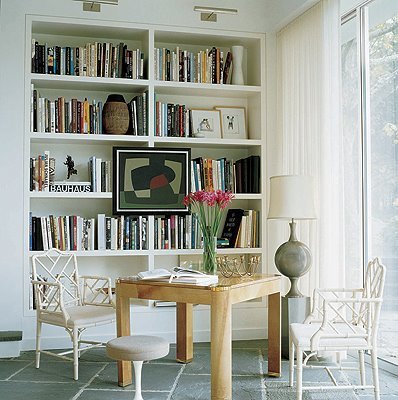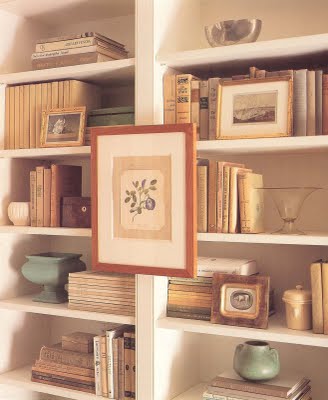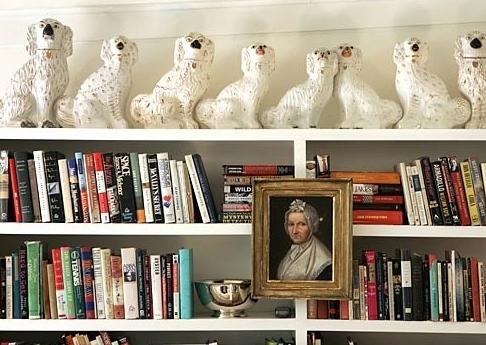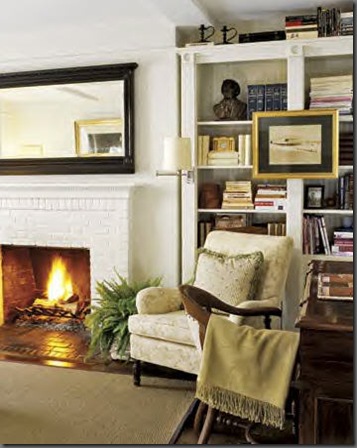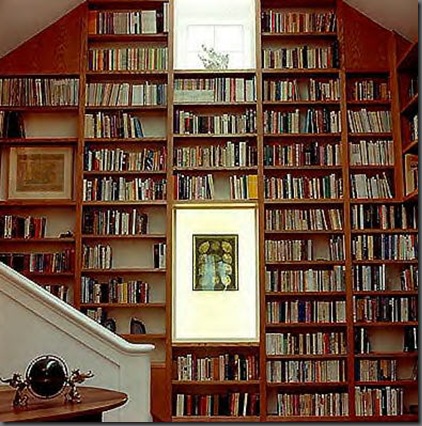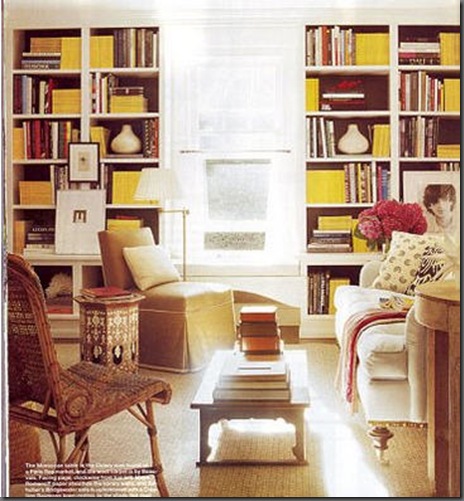 I saved the best for last:  my Euro Trash girl, Annie Brahler's home!
Photo Credits:  Elle Decor , Martha Stewart, Apartment Therapy, Eileen Evans (4-6),   EuroTrash.