Do you have a lot of mixed wood tones in your furnishings? Would you be surprised if I told you that was actually a GOOD thing? Using all the same wood tone can give you a flat, monotonous look in a room, while mixing a few varieties can provide depth and interest.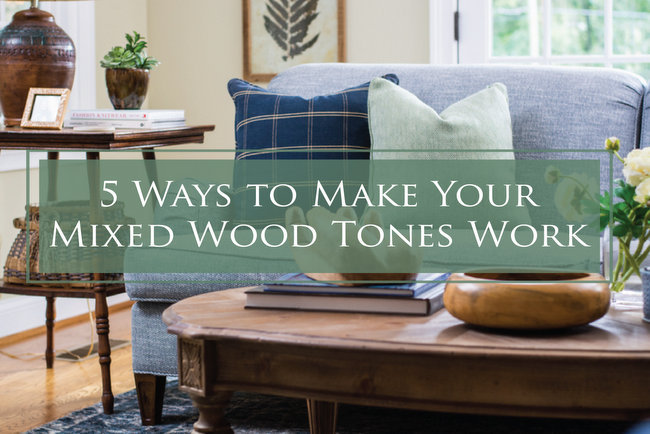 Let me start out my saying that there is no exact formula for mixing wood tones. However, I have some helpful tips for mixing them successfully:
Choose your main wood tone
One of the wood tones in your room should be repeated a couple of times, if possible. While they don't have to be the same wood species, they should have the same undertone of color (orange, red, or yellow, for example).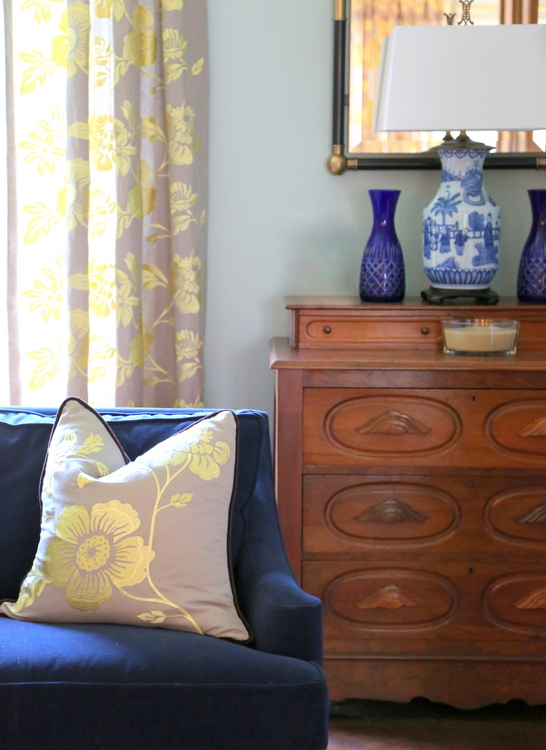 The Decorologist
Add a mix of lighter or darker wood tones
When you mix wood tones in a room, contrast is key. Dark and light wood tones create interest. Pair a light wood floor with darker wood furnishings, or a dark wood floor with lighter wood furnishings. In my client's home below, the darker dining table and antique chest contrast beautifully with the lighter wood stain on the floor and stair bannister, while the burled drop leaf table marry both dark and light tones nicely.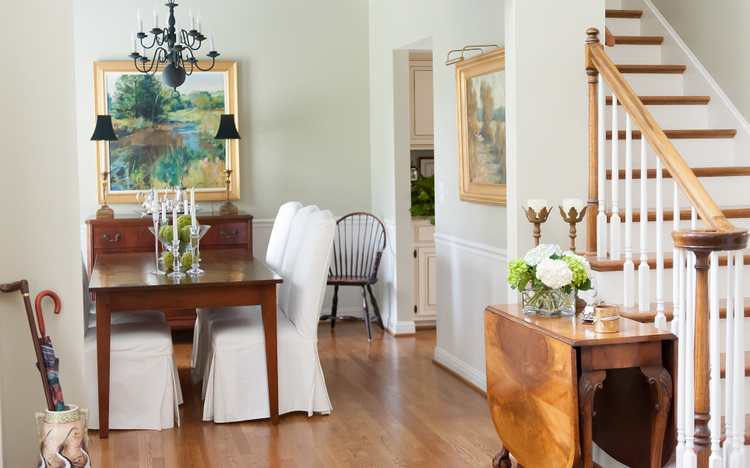 The Decorologist, Melanie G Photography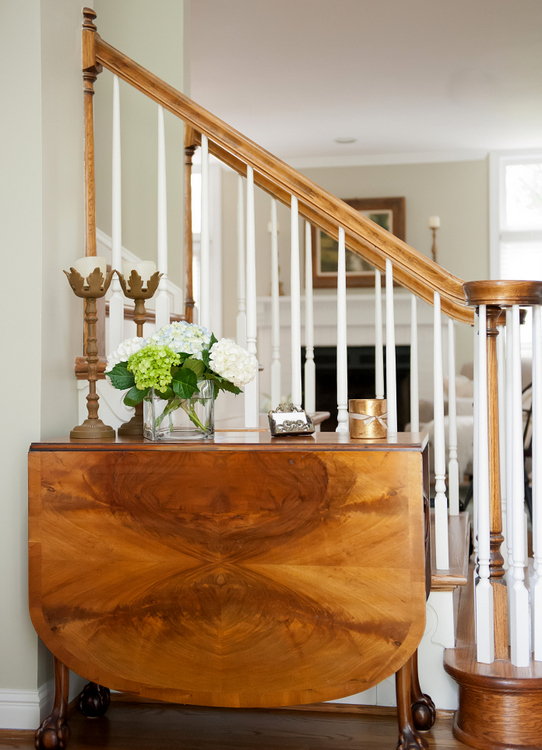 Integrate a few painted or metal pieces
If you have a lot of traditional or antique wood pieces in a room, adding furnishings and decor that have metal or painted finishes can really brighten and update the look.  The round metal coffee table, mirror frames, and drapery hardware add a bit of contemporary glamour that balances the more traditional furnishings in my hip, young client's living room: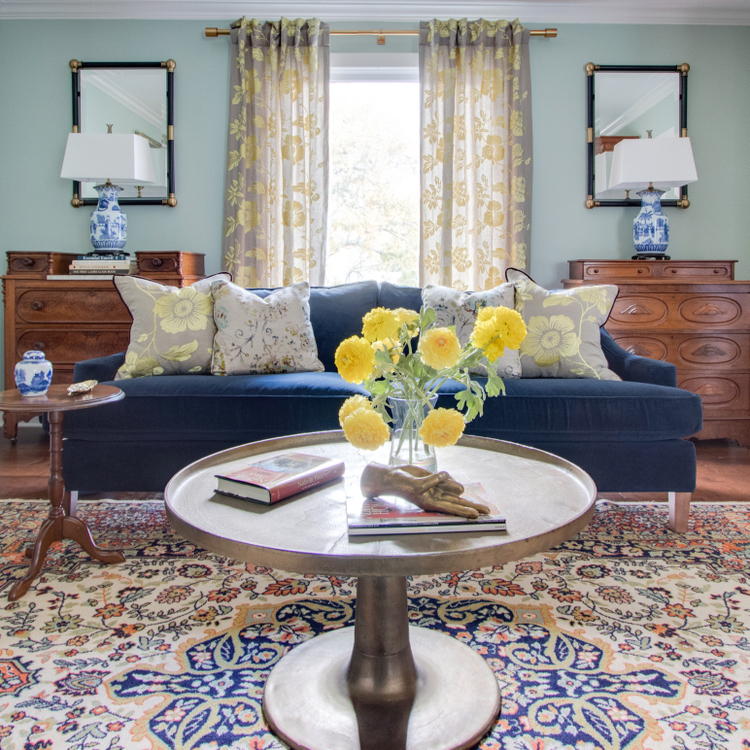 The Decorologist
And touches of black – whether metal or paint – really help!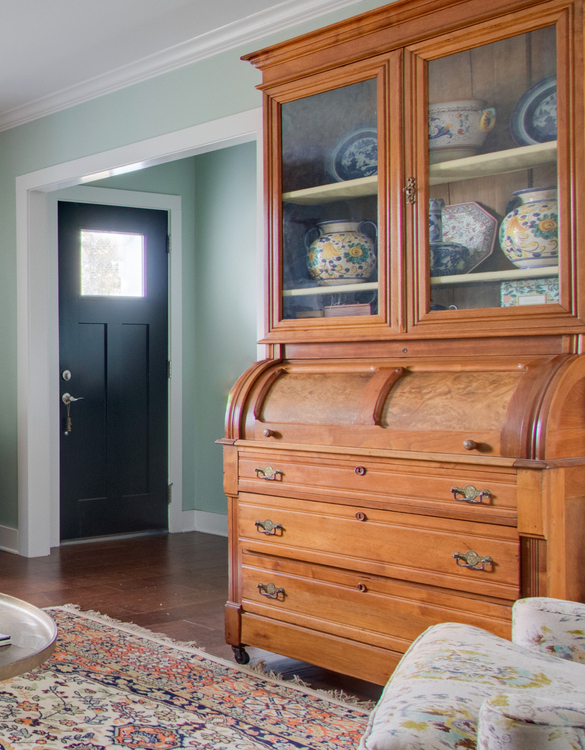 The Decorologist
Add a rug to add contrast
While a large rug is always great for grounding a space and anchoring a furniture grouping, it also provides a break between multiple wood tones. This is particularly helpful when your furniture and floor wood tones are either both light or both dark. In the living room below, the dark side table has great contrast with the lighter floor, but the coffee table wouldn't have married as well if placed directly on the wood floor. The rug really provides the proper contrast needed for the table's light wash stain.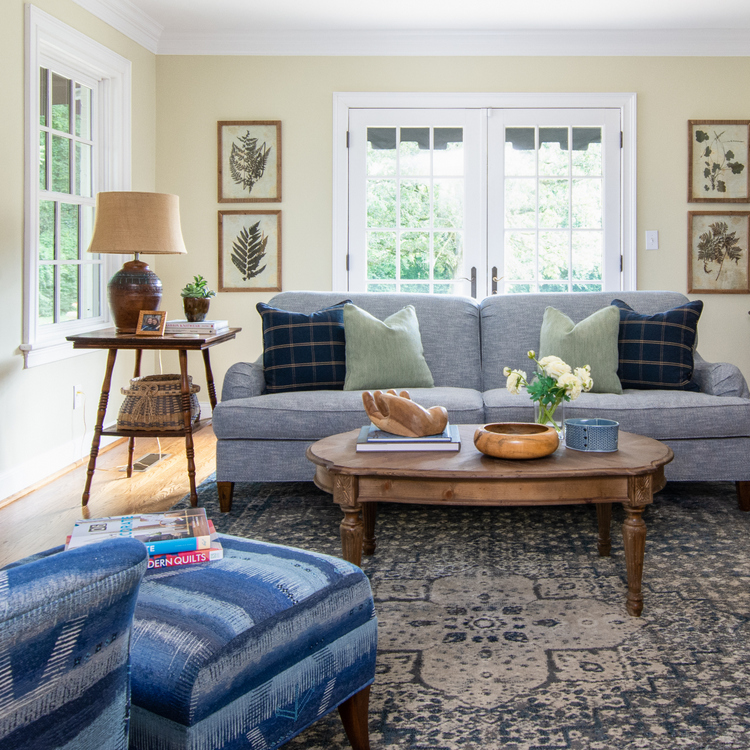 The Decorologist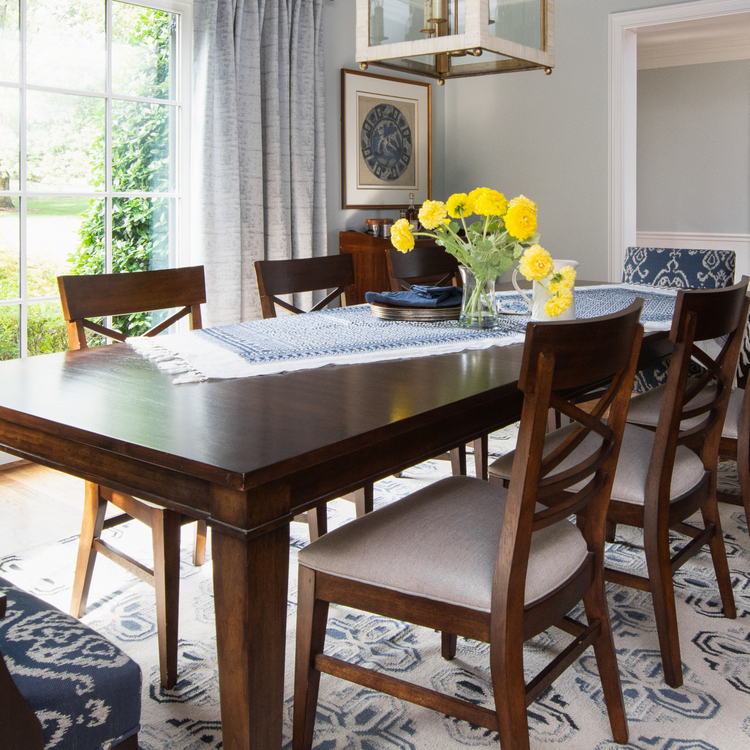 The Decorologist
Check out how these three different wood tones look perfectly fine up close together when planted on a rug (this would NOT have been the case without a rug in this scenario):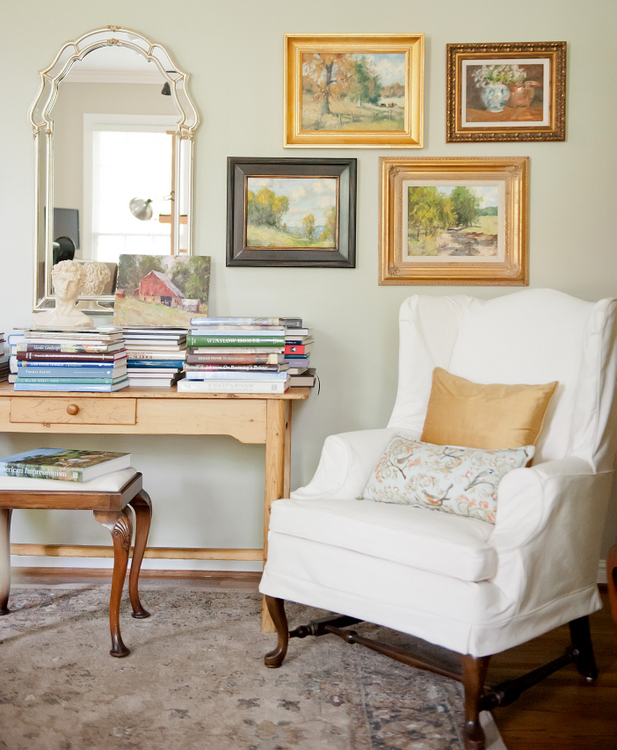 The Decorologist, Melanie G Photography
Use a repeated accent color to tie mixed wood tones together
A great trick to unite a bunch of mixed woods is to repeat an accent color across the room to create connections that have nothing to do with the wood tones. In the bedroom below, repeating the same blue in the space really ties the multitude of mixed wood tones together!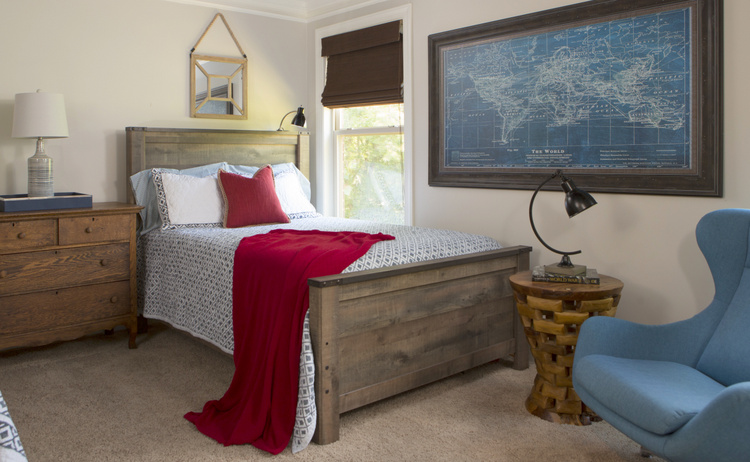 The Decorologist
I hope this gives you the confidence to mix wood tones in your home, rather than being fearful of making mismatching mistakes! Using these pointers will make your mixed wood tones seem like all part of the plan.
If you like the design and color advice I offer in these blogposts, you should know that I offer deeper dives in my video workshops and especially in my professional-level training. These are all available online and on demand, whenever you'd like to learn! I cover topics like styling accessories, arranging furniture, choosing paint color, as well as certified training to become a professional Home Stager or Paint Color Consultant.
Any thoughts or questions about matching or mixing wood tones? Leave your comments below!