Are you over the big tan or brown blob of a sofa that's been lurking  living in your living or family room for the last fifteen years?  I'm sick to death of them, let me tell you.  Forget the  gray, greige, or white, colorful sofas will give you the pick-me-up you are looking for in your living room!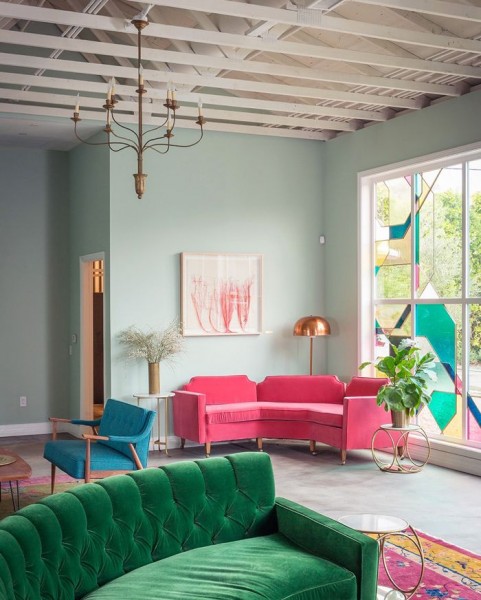 lobby by Emily Henderson via Pinterest
COLOR is the new neutral for sofas, my dear readers. I highly recommend colorful sofas for more inviting living rooms! The truth is, any solid color sofa can act as a neutral in your space. It's just a little more personalized neutral than beiges and grays. Choose a favorite color, and you can't go wrong.
Any shade of blue – light blue, turquoise, heather blue, royal blue, navy can be the perfect "neutral" for your sofa.
There aren't any colors that don't work with blue, so there's no need to be concerned about it not "matching" anything else you might bring into the space.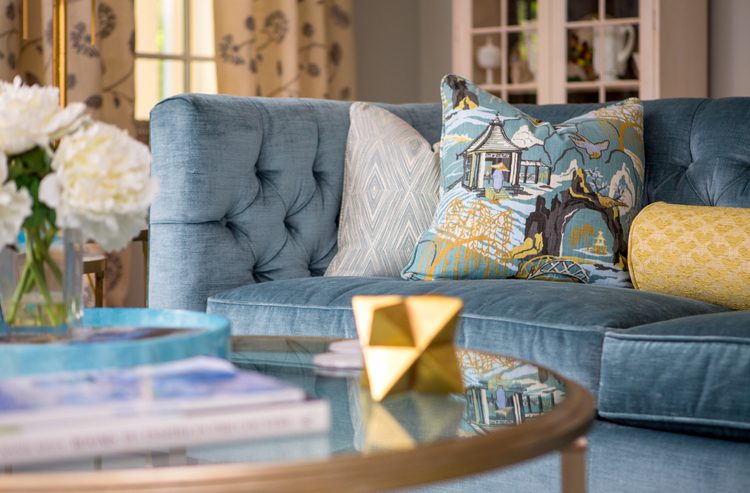 The Decorologist
Of course, there are other great choices for sofa colors beyond blue.  Greens – from minty to emerald – can be really glamorous and fun.  Sage or olive?  Not so much. We haven't gotten far enough past the time when those were in everyone's living room . . .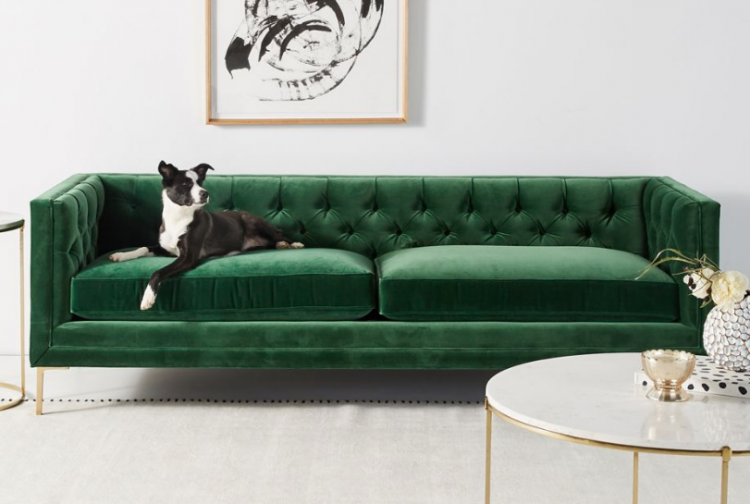 Anthropologie
Pink is a daring choice and not many people would take that plunge – but if you love it, why not?
via The Spruce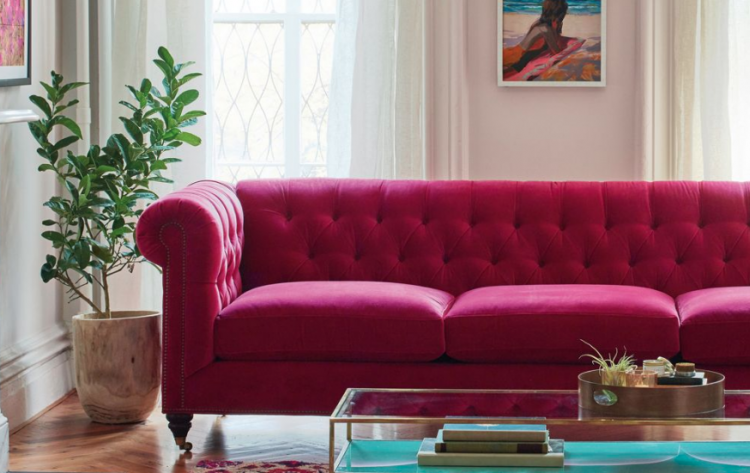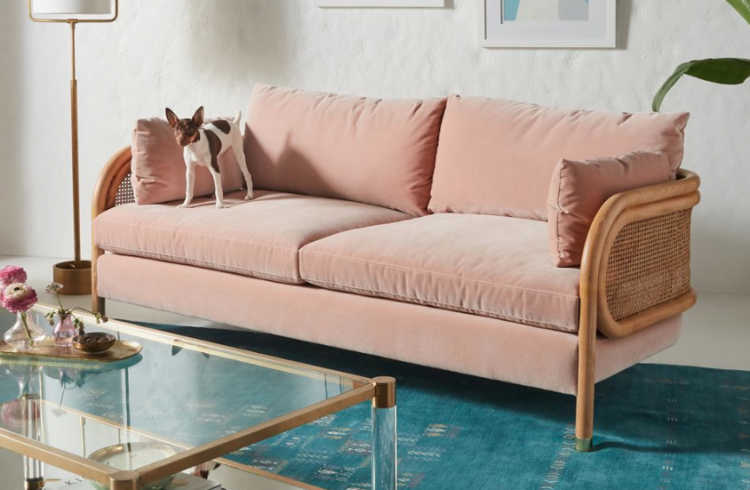 both hot pink and blush sofas are from Anthropologie
Tans and grays just seem so boring when you look at the other options that abound, wouldn't you agree?
A Beautiful Mess
Happy, pretty colors are back in a big way and choosing a sofa in one of them is a great way to wake up your space and inject some feel-good. In my personal home, I have a blue sofa, a green sofa, an orange sofa, and two golden yellow loveseats. No grays or beiges for this girl!
Are you sold on colorful sofas, or would you still rather stick with beige or gray?