You may not know this, but there's a great debate that often goes on between those who specify paint colors and those who are doing the work of painting. Unfortunately, those who are having their homes painted seem to get caught in the middle! Should you use flat or eggshell paint? My hope is that by reading this article, you will be able to make an informed and educated decision regarding this great debate. I wish it were a win-win for all involved, but you are about to learn that it's not . . .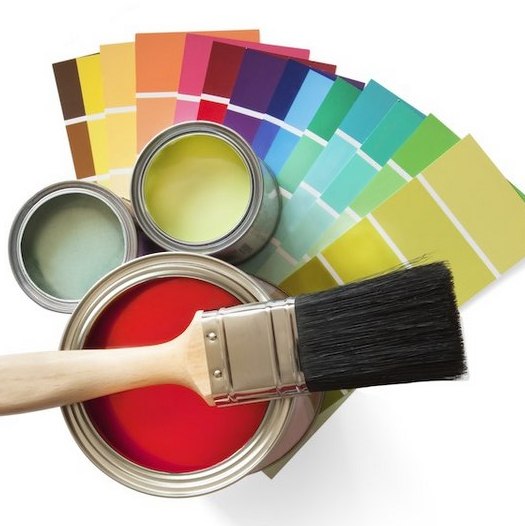 First things first: paint comes in various sheens. Sheen refers to the finish of the paint, or how shiny a paint is. Different paint companies may have different  sheen options. For example, Benjamin Moore features 7 sheens. From lowest to highest sheen, they are:
flat
matte
eggshell
pearl/low lustre
satin
semi-gloss
high gloss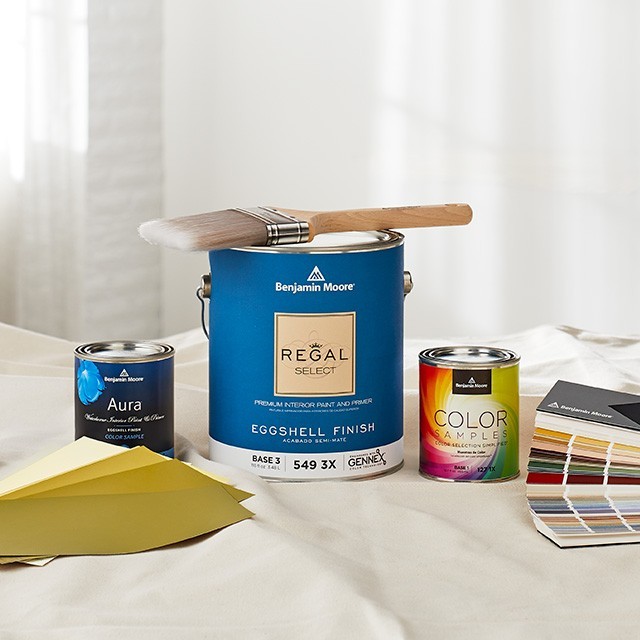 The graphic below shows which sheens are recommended for what substrate.  It also shows that options with less sheen are more forgiving of imperfections, while those with more sheen are more durable:
Note: the misspelling of "architectural" in the above chart is not mine, it's straight from the Benjamin Moore website.
To add to the confusion, different paint lines within a given paint brand may offer different or limited sheen options. For example, Benjamin Moore's Regal Select line offers sheen options in flat, matte, eggshell, satin, and semi-gloss, while its Advance line is only available in matte, satin, semi-gloss, and high gloss.
While Benjamin Moore has 7 sheen options, Sherwin-Williams has 14! But let's not get lost in the weeds. I want to hone in on the two sheens most commonly used for walls.
Because the question is always: should I use flat or eggshell paint for my walls?
Regarding pros and cons, the biggest pro of flat paint is that it provides excellent "hide."  It masks imperfections and creates a more flawless finish. Flat paint will always be better for builders and painters. It costs less, downplays flaws in drywall, and can be touched up easily without showing roller marks. In new builds, it is almost always used by builders and painters. Painters often paint rooms that require modifications after initial painting. Maybe an outlet has to be moved, or furnishings are brought in that scuff up the wall paint. When those things happen, they can just open a can of leftover paint and touch those spots up quickly without the wall finish being affected.  Using flat paint means less work for builders and painters.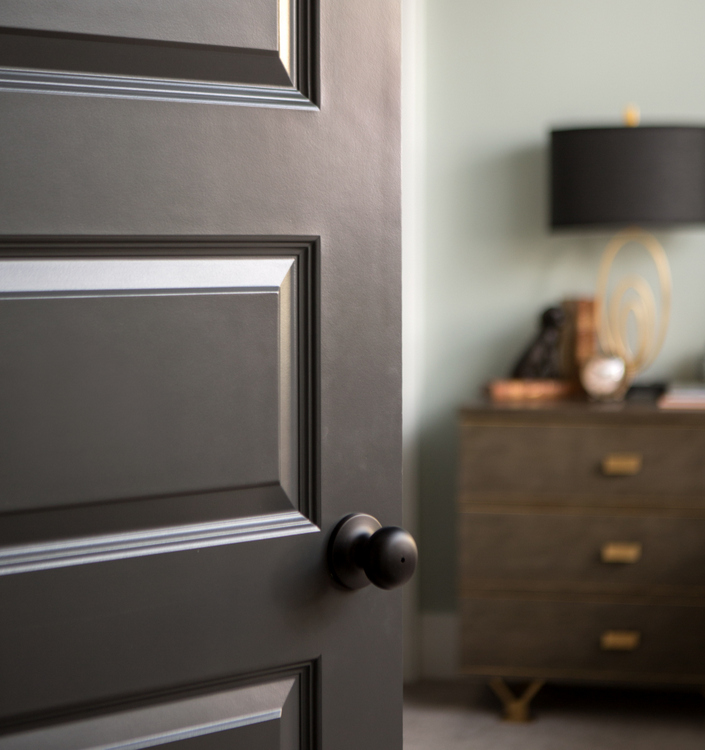 The Decorologist
BUT, flat paint is recommended for ceilings and very low traffic areas for a reason. It's not as durable or easy to clean as eggshell or other higher sheen paints. So if you have pets or kids (or even husbands) that touch or bump into walls, flat paint will easily mar. It's important to clean dirt and stains from flat paint walls as quickly as possible. The longer you ignore them, the harder the walls are to clean. You can use a magic eraser sponge on them if you are light-handed, but if you scrub very hard it will take the paint right off the wall.
From the perspective of a Color Designer/Consultant, I typically specify eggshell on walls for multiple reasons that benefit the people who are dwelling in the home. Eggshell paint cleans easier, covers better, wears better, and lasts longer than flat paint. You can clean scuffs and marks on the wall easily with a warm, damp cloth. The finish lasts many years longer than flat. If you use eggshell paint and aren't abusive to your walls, it can easily last a decade and still look great. If you use flat paint, your walls will likely look shabby after just a few years. For the end user, it's ultimately better.
Eggshell paint just looks richer than flat paint. The slightly higher sheen creates light reflection, which in turn gives the colors more depth and richness. Depth of color is what makes colors interesting and dynamic, especially if you are painting neutral paint colors. I even specify an eggshell finish for staging homes to sell.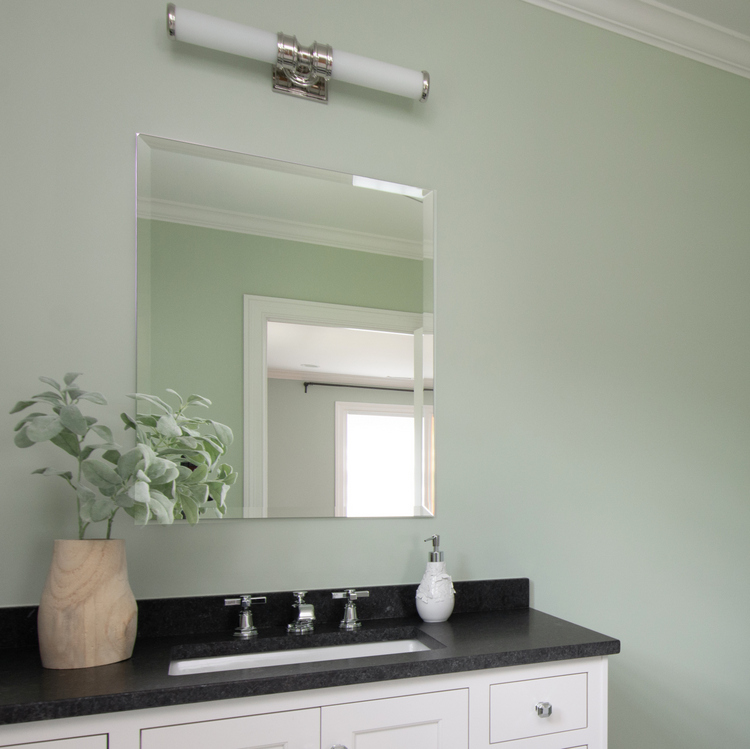 The Decorologist
There are two drawbacks to eggshell paint, but I'd like to counter them both:
1. Eggshell paint costs more.
Ok, it does. But only a little more! About a $1.50 a gallon more in Sherwin-Williams paint and $2.00 a gallon more in Benjamin Moore paint. So yes, it's about 5% more for the paint itself. Because it can show roller and brush marks more easily, it requires more skill to roll it out properly and generally more time to do that. And time is money for builders and painters.
Here's my counter argument: The increased cost of eggshell paint is slight, and if it lasts you twice as many years as flat, you are actually saving a lot of money and labor in the long run.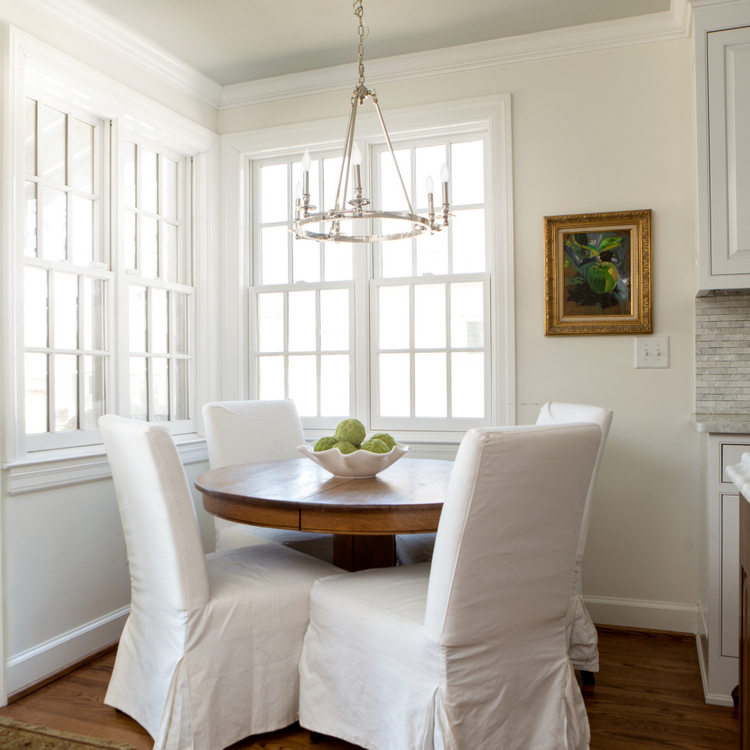 The Decorologist
2. Eggshell paint can show wall and application imperfections.
Flat paint definitely downplays a poor drywall job or other surface imperfections. If you want to downplay textured walls and ceilings, flat paint is definitely the way to go. If you are a novice painter, it won't show your inexperience as much, either. If you need to touch up a wall for some reason, you can just repaint the small area, rather than repaint the entire wall.
Here's my counter argument:  If you are hiring professional painters, they have the skill to apply the eggshell paint in a way that won't show roller and brush marks. And if the drywall is imperfect to begin with, just fix it rather than downplay its flaws with boring, flat paint. And if you are in an older or historic home, embrace the patina of the aged walls and enjoy the enhanced beauty and durability that eggshell paint provides!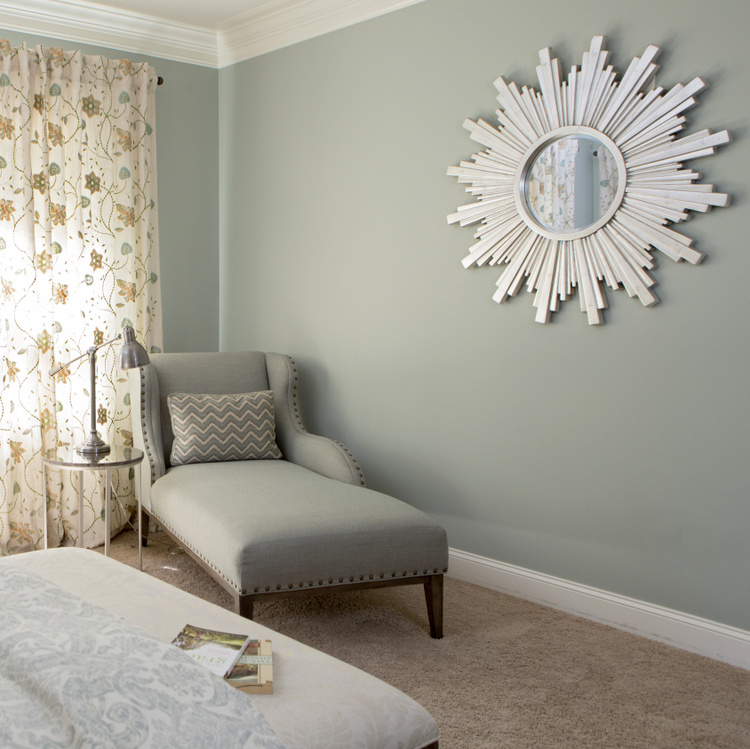 The Decorologist
When discussing this flat or eggshell paint finish debate with graduates of my Psychological Color Expert™ course in our private Facebook group, these were a couple of comments that draw from real-life experience:
"When we built our house I asked for eggshell instead of flat paint. The builder gave me a quote for the eggshell and it was several thousands more $. Being over budget already, we reluctantly went with flat. Well, within 20 months or so of living in our house, we paid that much PLUS all of the inconvenience to have almost every room in the house repainted in an eggshell finish, just due to scuffs, wear & tear! On my next build, we will be using eggshell!"

– Tracy, Paint Color Consultant and Homeowner
We just repainted a garage, that was of course flat paint. Was not easy to wash prior to repainting and it soaked up new coats like crazy, had to paint over 3 times. To add to that the paint I ordered was changed to a lower quality because the company was out of what I wanted. So bottom line was it cost more in paint and time than if it had been painted with eggshell finish to begin with. And yes, new finish is eggshell and it can be scrubbed if necessary!

– Terri, Professional Painter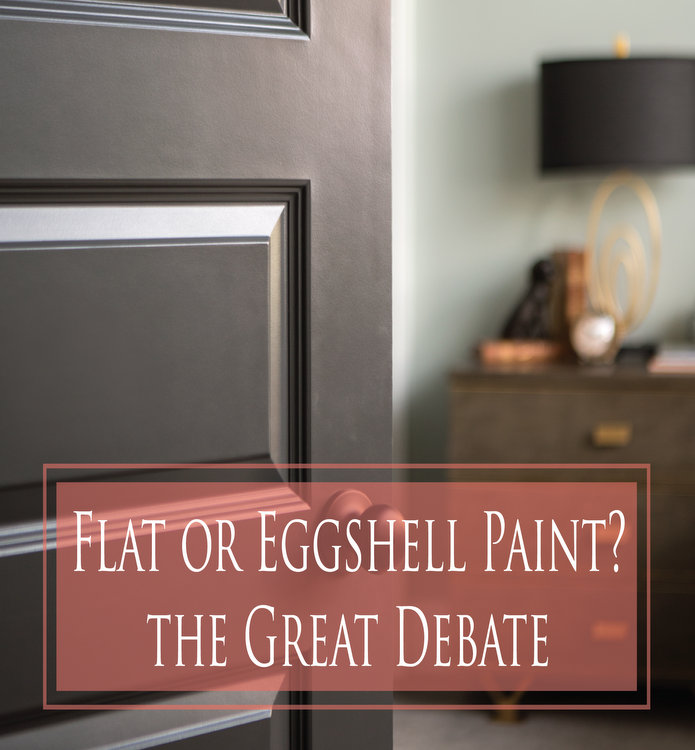 Pin this for later!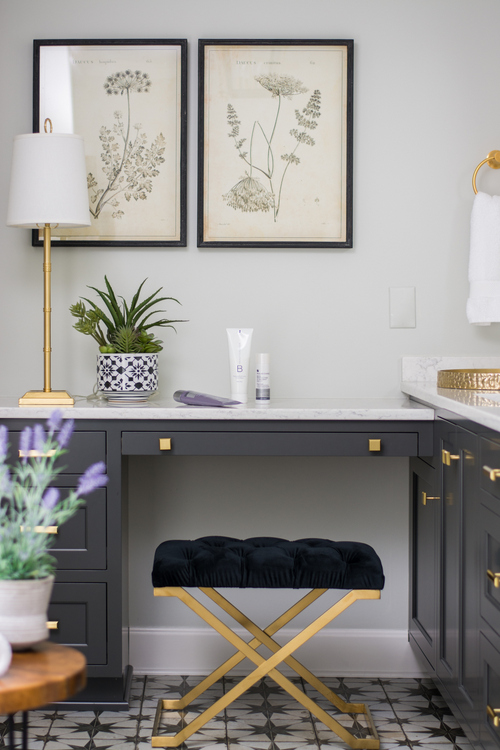 The Decorologist
I'd love to hear your take on the great debate in the comments below. Have you used flat or eggshell paint for your walls?  Which do you prefer and why?
Find out how you can become an expert in specifying interior paint color with my intensive certification training course: