While many people are choosing LED light bulbs for their home, very few people know which LED light bulb they should actually choose. I'm here to tell you the two things you need to know when choosing the RIGHT LED light bulbs, because they are too expensive to make an uninformed decision!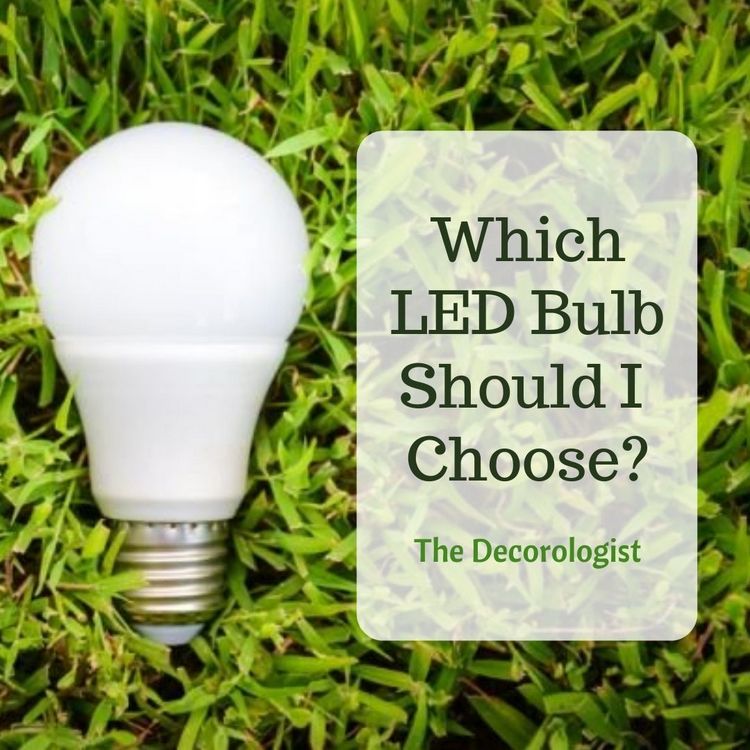 You may not realize how important it is to choose the best light bulbs for your home. I admit that I am more affected by color and lighting in interiors than most. But the truth is, we are ALL affected by color and lighting – you may just not be conscious of it.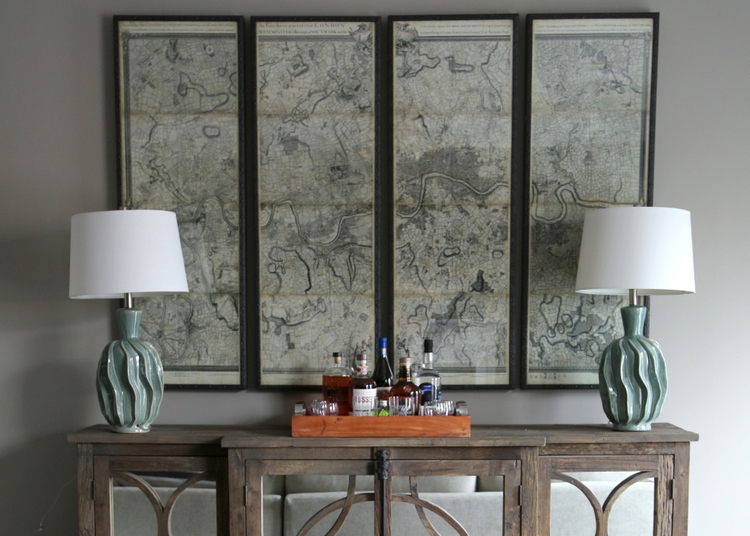 The Decorologist
It is very common for me to walk into a client's room and know immediately that the light bulbs they are using are WRONG. The wrong light bulbs can impact your mood and productivity, give you a headache, or even worse – change your paint colors! Not literally, of course, but it can change how you perceive the colors on your walls.
Some of you won't be surprised to hear me say that you should get rid of all of the fluorescent bulbs in your home – I've been preaching that sermon for many years now. LED is definitely the way to go, but there are two choices you need to make regarding these bulbs. And it's important to be consistent every time you get additional LED bulbs – differences in LED bulbs will be obvious and result in a lack of cohesion in your lighting quality.
Always use bulbs in the same color temperature and same wattage!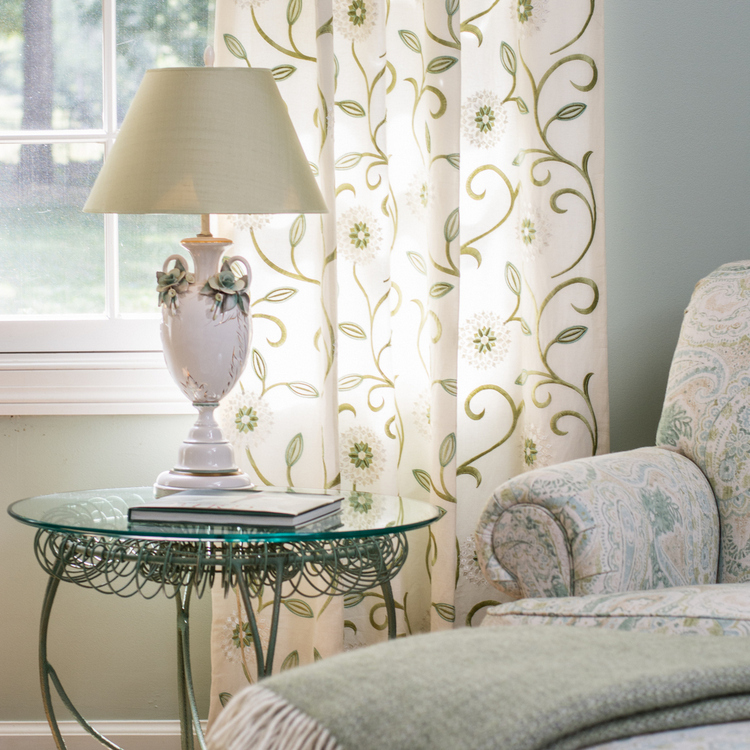 The Decorologist
First, let's talk about COLOR TEMPERATURE. Measured in Kelvins, the higher the color temperature of the bulb, the brighter and cooler the light quality. The lower the color temperature, the warmer the light quality.
Here's a little graphic you can pin for future reference: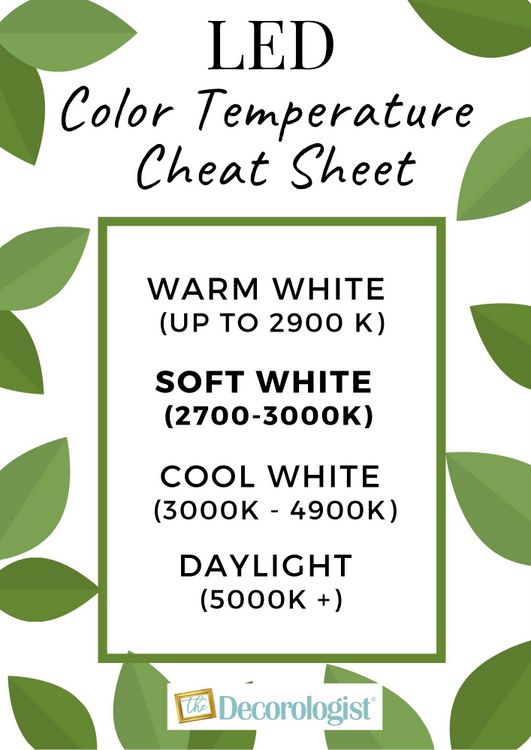 Warm White LED bulbs are most like the old standard incandescent bulbs. These bulbs are warm and can give a yellow cast to a room (and the paint colors). This tone of lighting is comforting and casts a romantic glow, but may not be best for reading and working. Or for aging eyes, like mine. Except under amorous circumstances, wink, wink!
Soft White LED bulbs may sometimes be referred to as warm white, since they fall within the upper part of of their range of color temperature.  They cast a warm, comfortable light and actually enhance paint and fabric colors.
Cool White LED bulbs are bright and crisp, but the cooler you get, the more this lighting can read cold and flatten paint and other colors in your space.
Daylight LED provides intense light that has a slightly bluish white tone. This kind of light is typically seen in commercial or retail locals, and even security and outdoor lighting. THIS is the lighting that most builders and contractors recommend you use. Please don't do it! Daylight LED bulbs definitely change your paint color by washing out the color and making them look more gray and flat.
My recommendation is Soft White LED bulbs. If you only see Warm or Cool options, look for a color temperature between 2700 and 3000 K.
The Decorologist
Alright, alright, I know what some of you are saying:  "I really need more light! Aren't Daylight bulbs best for reading and task lighting, especially in a home office or a kitchen?" Hang on just a minute before you grab the Daylight option. Color temperature is not the only choice you need to make when choosing LED bulbs.
To get more light, increase your wattage – don't change the color temperature!
To make you ever-so-confused, LED bulbs can be labeled in watts and/or in lumens. Most of us are old enough to think of light brightness in terms of the standard incandescent bulb, right? The higher the wattage, the brighter the bulb and the more light it puts out. If you have had a Soft White LED bulb that didn't put out enough light for you, it's likely because the wattage was too low.  A 10 watt Soft White LED bulb is insufficient for reading and task lighting. However, an 18 watt can make all the difference!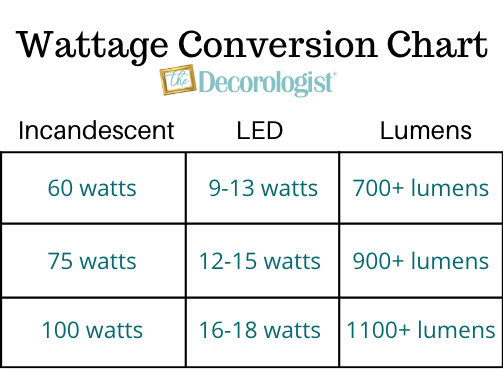 Unless my lamp dictates a lower wattage, I typically choose 16-18 watt LED bulbs (same as 100 incandescent watt) for table lamps and bedside tables. Rather than choosing a Daylight LED light bulb,  choose a Soft White LED bulb in a higher wattage to get the best, most comfortable lighting. Your wall colors will thank you!
P.S. If your light fixtures have built-in LED bulbs, make sure you get fixtures that offer adjustable color temperatures. Otherwise, you will probably end up with the cooler Daylight LED bulbs that will put a damper on your colors!
Let me know if you have any comments or questions about LED bulbs, and I'd appreciate it if you would share this article with friends who may need it. (I'm pretty sure they all do!)