I cannot tell you how happy it makes me to have longer days since the spring time change! I'm not much of a morning person anyway, and I feel so much more productive later in the day when the sun is up longer. I hope you'll enjoy the spring bedroom makeover I have to share with you today.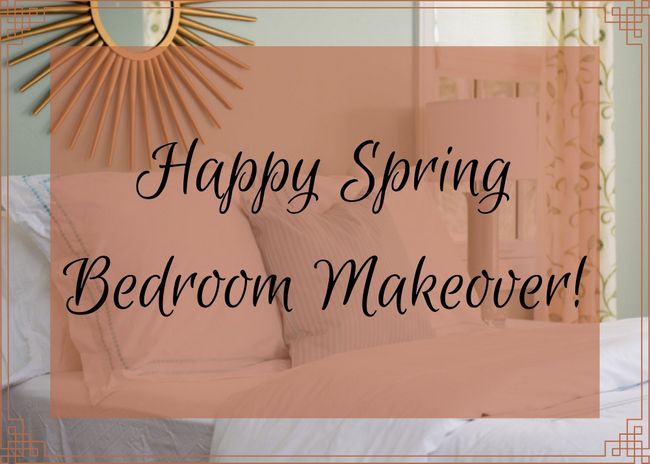 So many of my clients are asking a fresher, happier look for their interiors. This client wanted exactly that for her guest bedroom. It's such a great room with beautiful hardwood floors and a lovely view. She was tired of the dark expresso wood bedroom furniture and really wanted a happy bedroom makeover.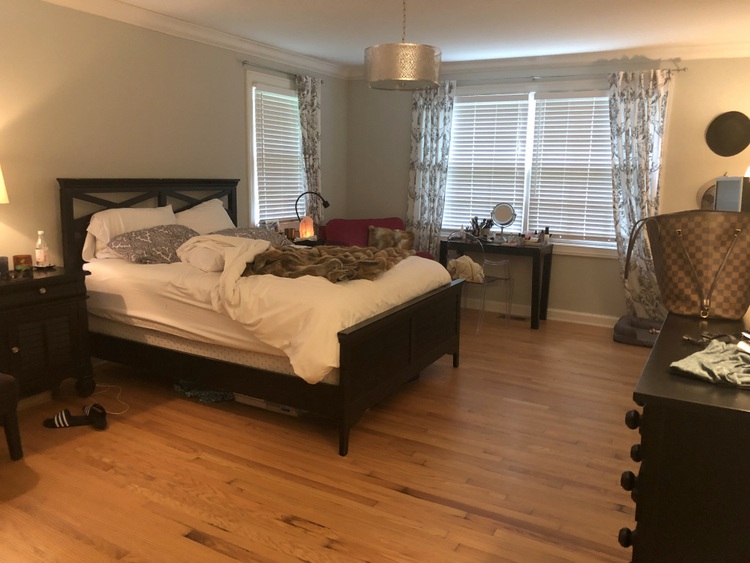 before
Many decorators and designers suggest choosing paint color last. However, if you are starting from scratch, choosing the paint color FIRST can be the best way to go (you can find out why here).
A more saturated and colorful guest bedroom was a nice complement to the fresh neutral we had chosen for the main areas of her home: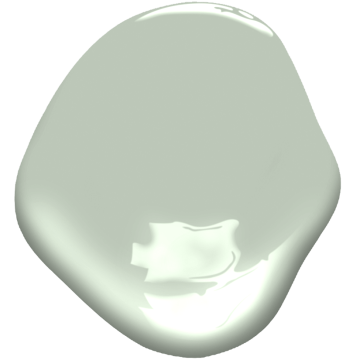 After paint color, we chose new drapery panels for her windows. These embroidered lovelies bring the outdoors in and work perfectly with the new wall color.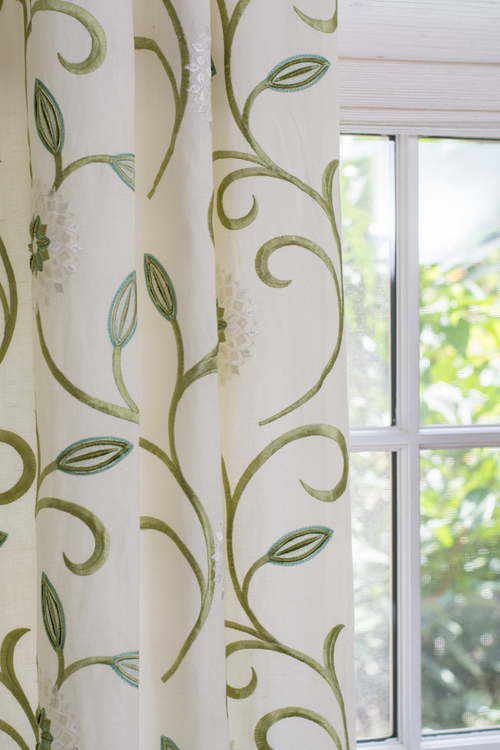 My client had a comfortable chair and ottoman reupholstered in a fabric that tied in well to our new scheme. That chair is now the perfect place to snuggle up and read a book.
I always like to "shop" my clients' homes to see if there are existing pieces that will work in the space we are making over, like this lovely vintage lamp and glass-topped iron side table.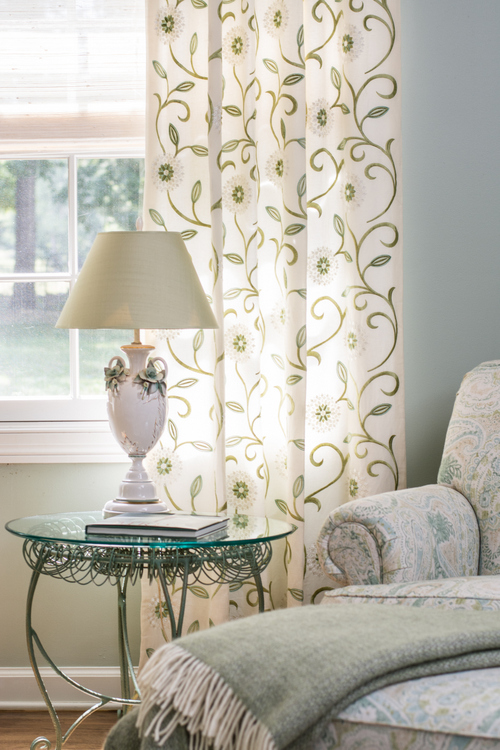 There was a dresser in storage that I suggested painting a dark green that pops against the new wall color. The green crystal knobs really make the piece!  We topped it with a new lamp and mirror.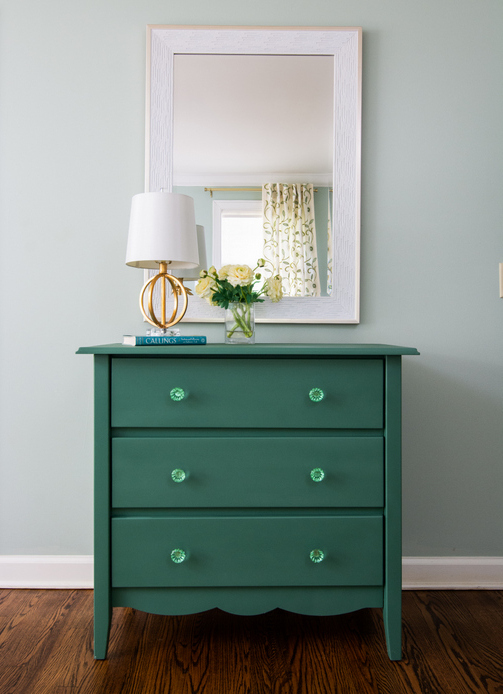 When I found this blue birdcage light fixture in my favorite lighting store, I knew it was THE ONE for this happy spring bedroom makeover! My client loved it, too, so up it went: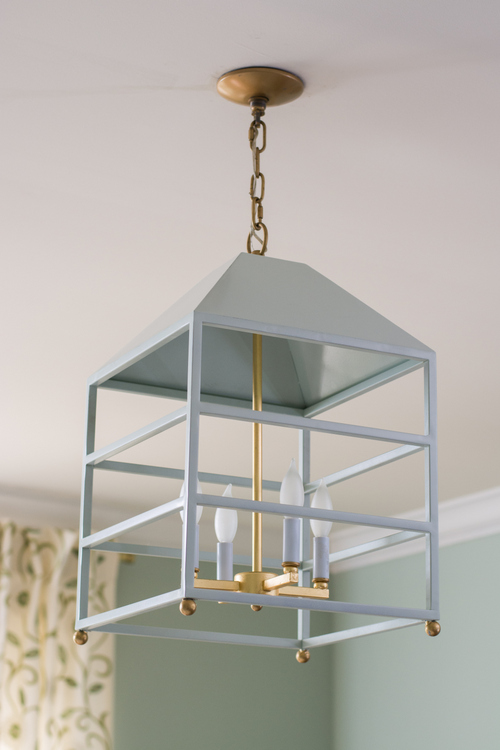 And now for the happy spring bedroom makeover reveal. Here again is the "before" from the entry of the room: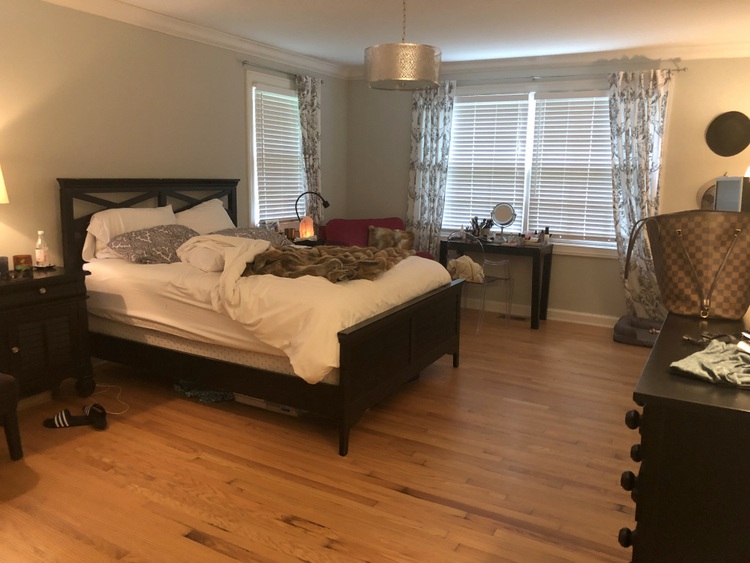 before
And here is the very happy "after!"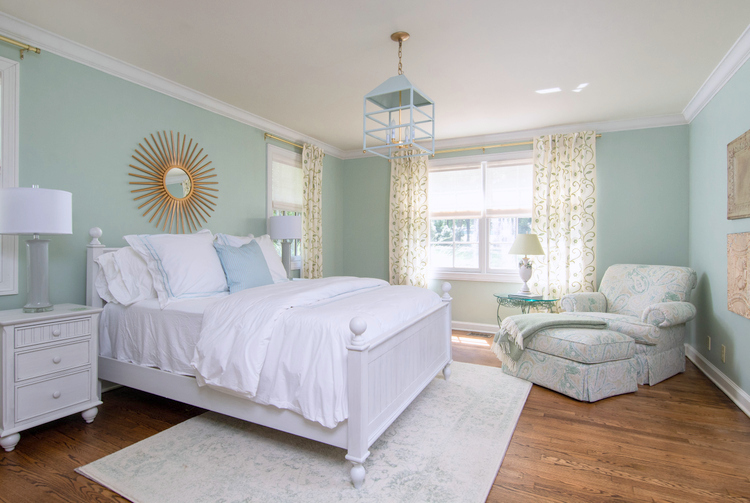 The Decorologist
Here's another "before" from different angle: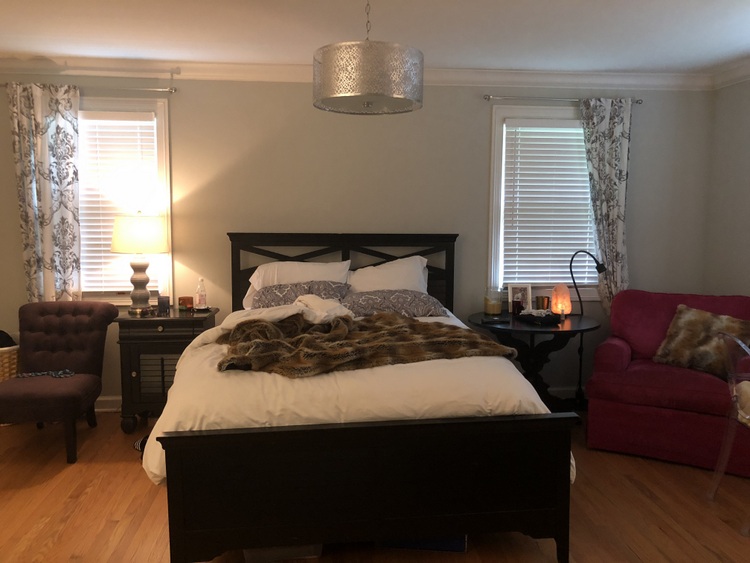 before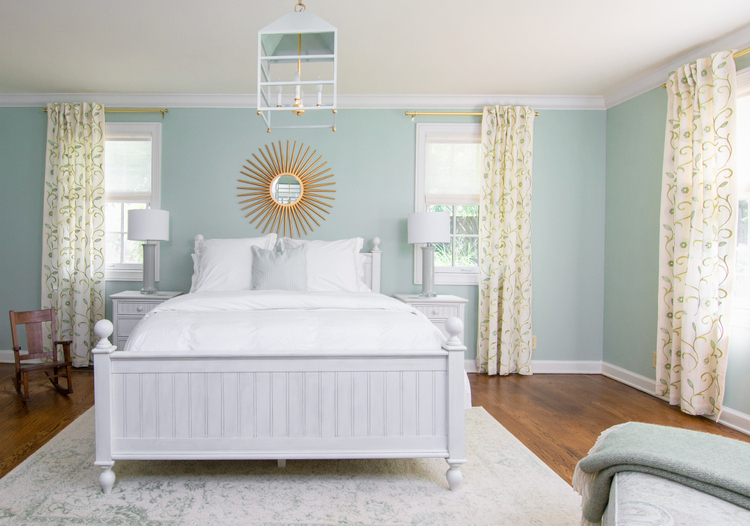 The Decorologist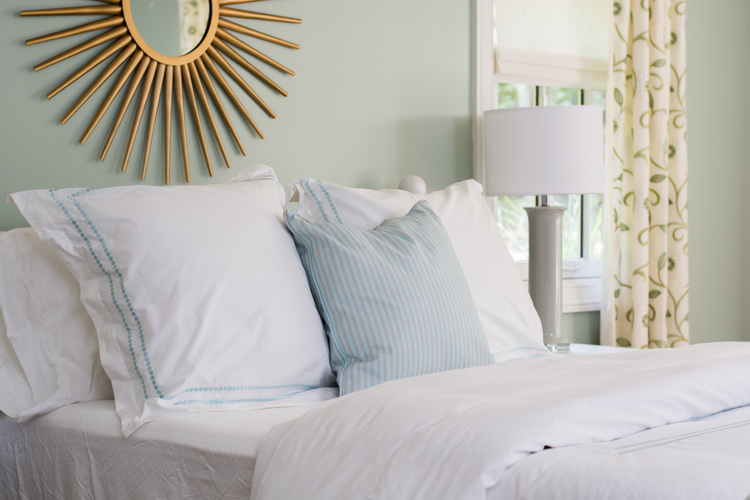 The Decorologist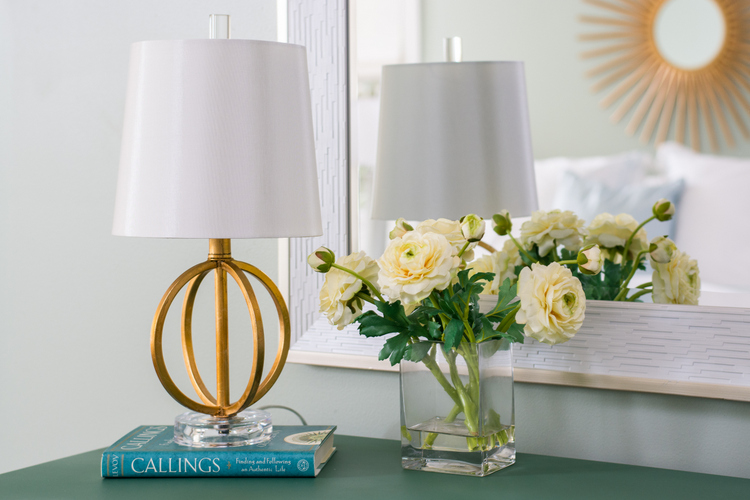 The Decorologist
Please pin this image: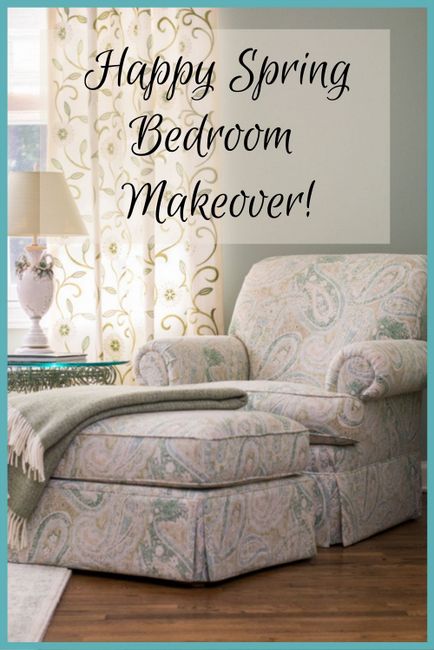 The happy wall color we used here is Benjamin Moore Antique Jade. This spring is the perfect time to refresh a bedroom in your home – or to refresh your entire home's paint color palette. Let me know if you'd like me to help you!