Last night I had one of the best meals I've had in a long time. The event was a gathering of southern bloggers put together by Forest Home Media and hosted by Nashville's Talk of the Town host, Meryll Rose.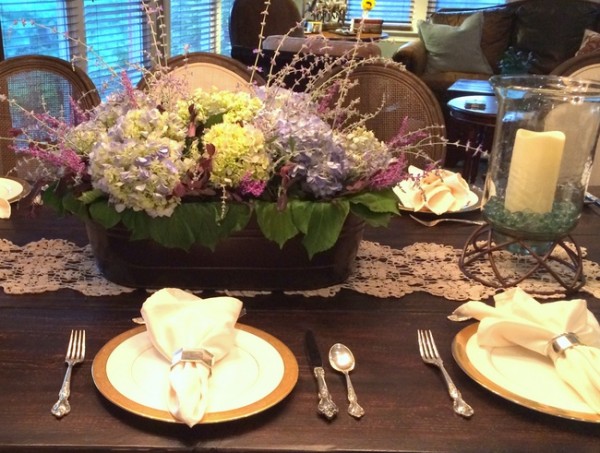 Not only is Meryll an amazing host and cook, but she is a wonderful decorator who has created a beautiful home.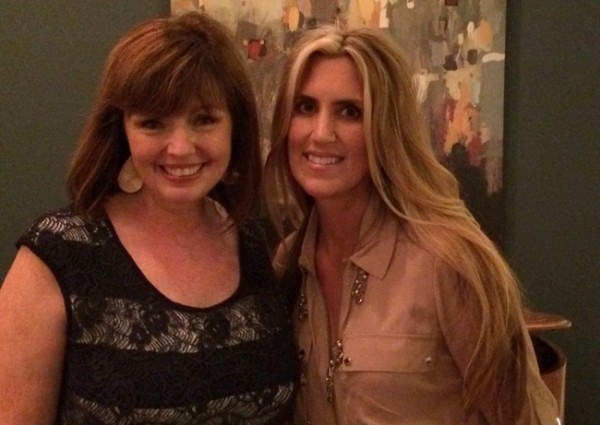 Meryll Rose and Kristie Barnett
Bloggers and local media gathered in her beautiful home, where Meryll and her husband prepared an amazing meal for us.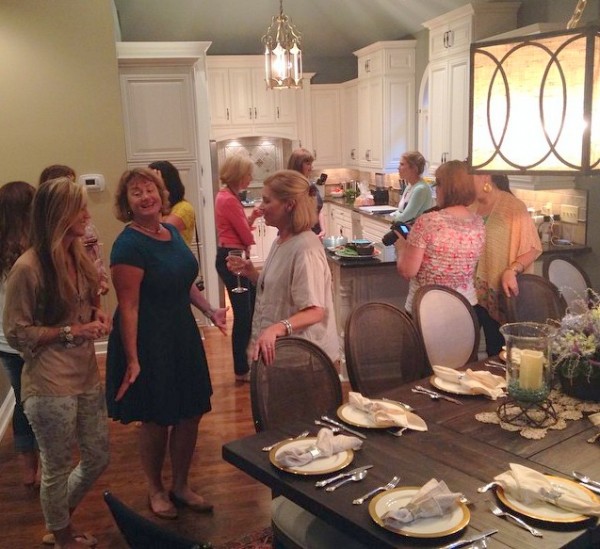 #NashvilleBloggerWkend – photo by Forest Home Media
Much of the meal was straight out of Meryll's garden.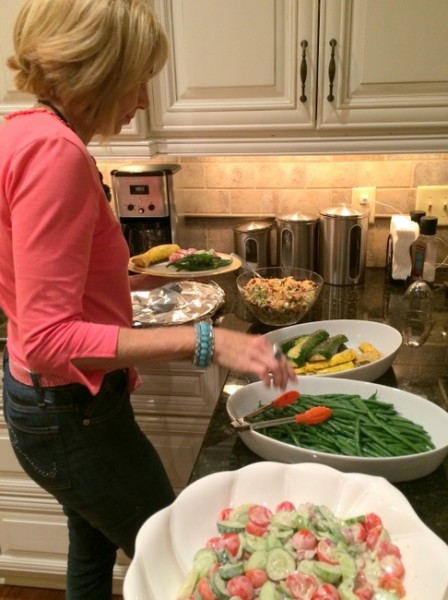 Rhoda of Southern Hospitality choosing fresh veggies from Meryll's garden
My favorite room is this dramatic library in the center of her home.  The paint color is Benjamin Moore Yorktowne Green HC-133, and it is DIVINE.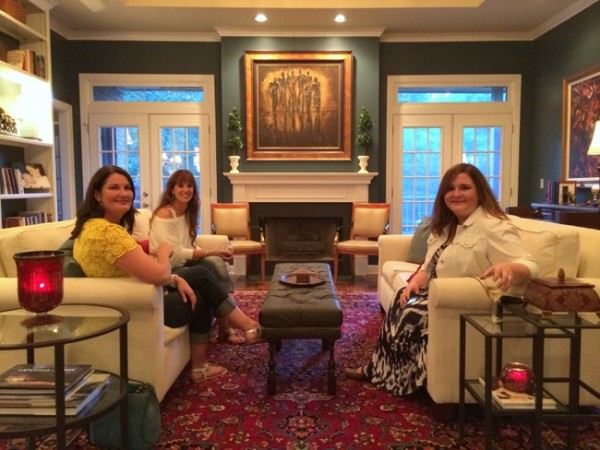 southern bloggers Lesley of Chaotically Creative, Heather of At the Picket Fence, Beth of Unskinny Boppy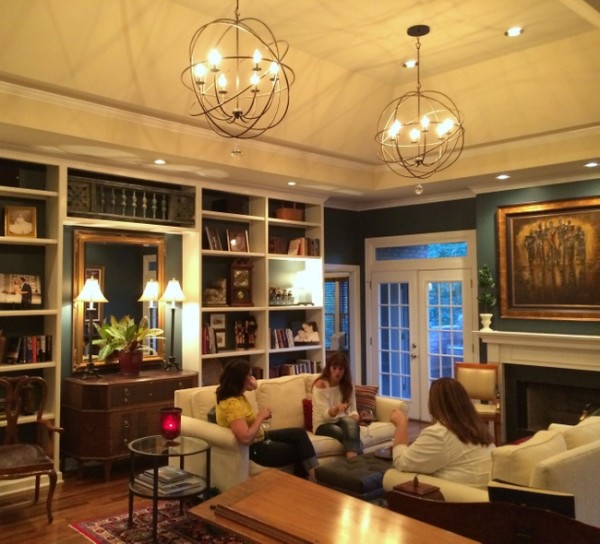 Benjamin Moore Yorktowne Green HC-133
Southern Living's garden diva, Carmen Johnston, gave each of us a beautiful container garden to take home at the end of the evening.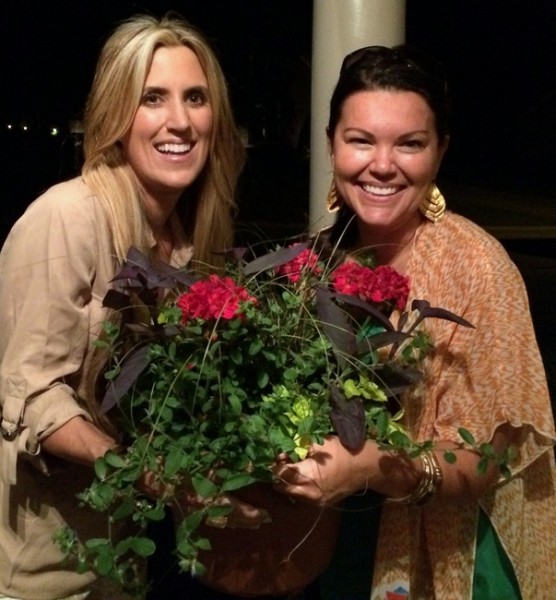 Kristie Barnett and Carmen Johnston
Forest Home Media put together a weekend full of events for the group, like shopping and lying on the furniture at the HGTV Smart Home in Nashville.  That's a big deal – no one was allowed to sit on the furniture until now.  I had to work yesterday, so I didn't get to do that!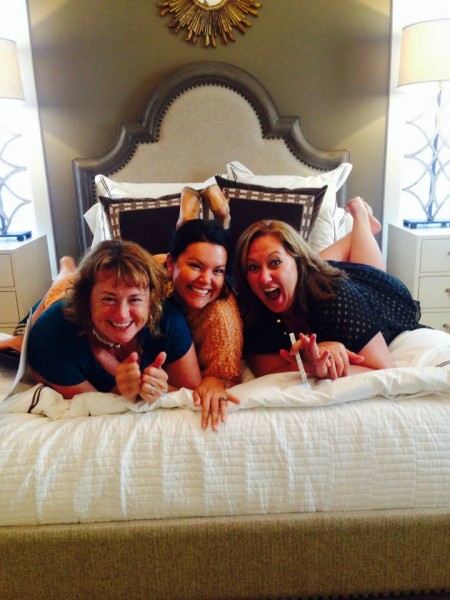 Nancy McNulty, Carmen Johnston, and Dana Tucker on the furniture at HGTV Smart Home
So much fun!  Many of the girls are hitting the Nashville Flea Market and historic Leiper's Fork today for shopping and site-seeing. I hear there may be some honky-tonking tonight as well.  Can you believe I've lived in Nashville my entire life, and I've never been honky-tonking???