Do you want to know one thing you can do to make your home instantly more sophisticated?  It's so simple, you won't believe it.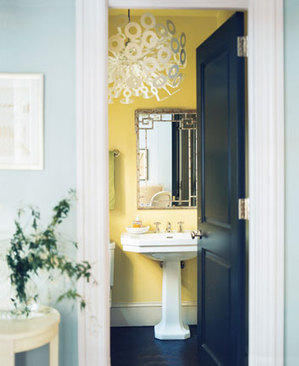 Domino Mag
Did you guess?  Paint your interior doors black.  I'm not talking all the trim – although that can be ultra chic, too.  Just the doors.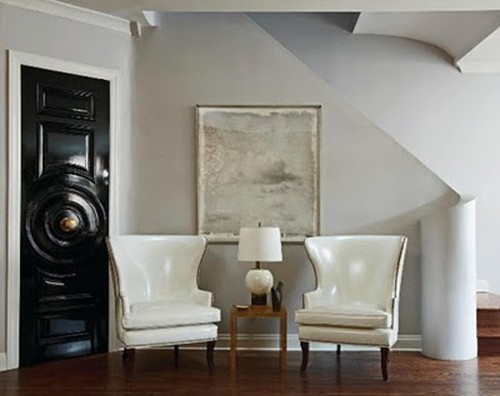 source
Even cheap or imperfect doors look  so elegant with a coat of black paint.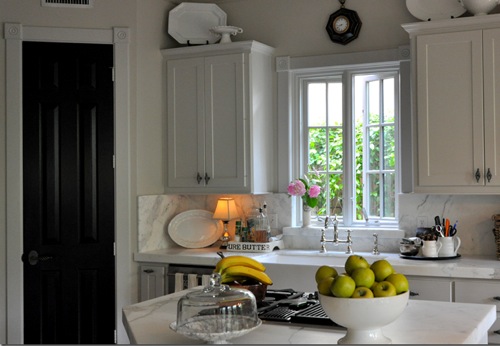 source
I'm telling you, it can work with just about any color scheme.  Instant upgrade!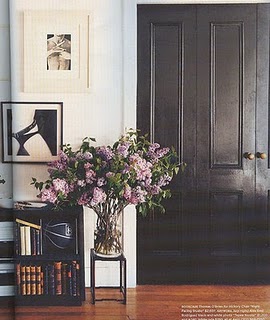 Even more elegant when the room has a few other black accents, like this fabulous lantern light fixture.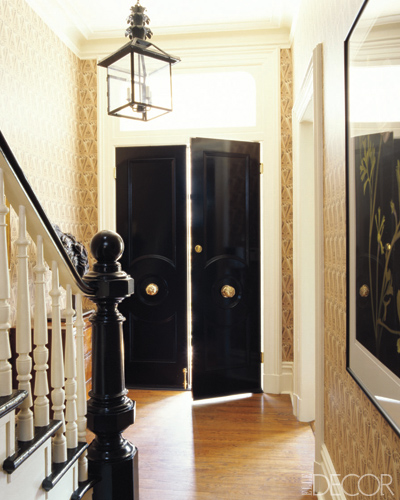 To stay on top of all the top design secrets, make sure you subscribe to The Decorologist's posts today.
Update:  This post will tell you more things that look fab with black paint!
Share this Post