You know I love a good sale.  I especially love estate sales where I can find unique vintage (if not antique) furniture and accessories that really give a home personality and history (even if it's someone else's history!).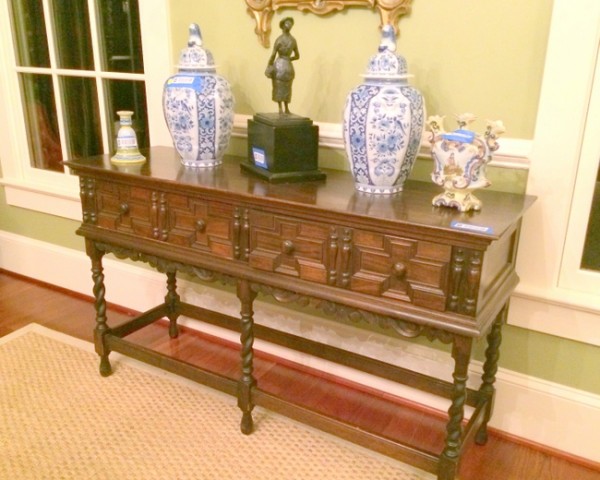 keep reading to see how you can win $100!
To get the good stuff, it's often necessary to get there early.  Sometimes standing in line in the front yard if there's something you REALLY want.  I'm not a morning person, so I'm not usually one of those people in the "early bird" line!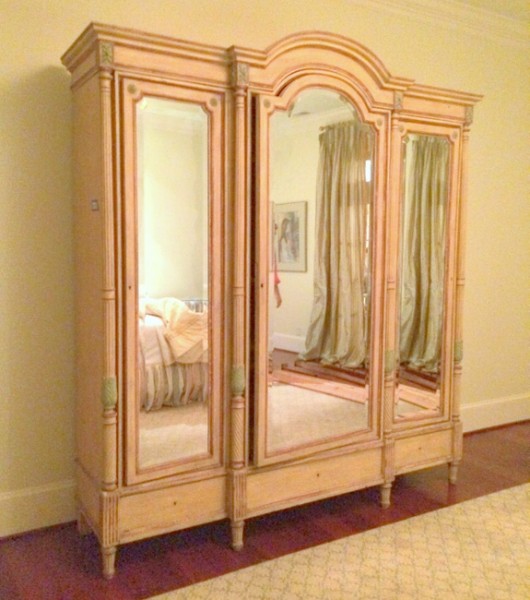 I've also attended a few live auctions in my time.  They're a lot of fun, if you don't mind sticking around for hours until they finally get to auctioning the specific item you'd like to bid on.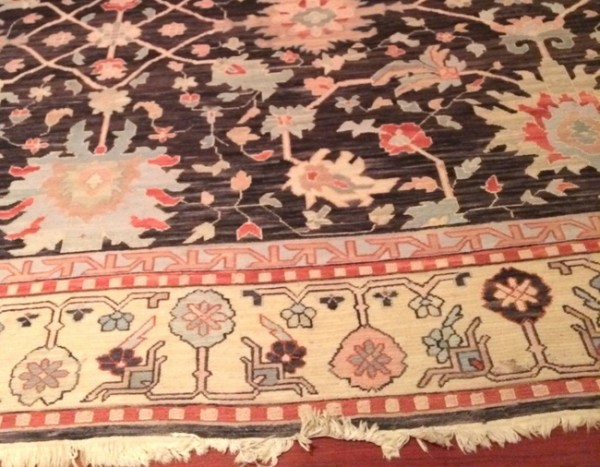 And I've always been a fan of Ebay, where you can bid on practically anything.  But it's not always practical for large, heavy items like furniture.  And sometimes I really want to see or hold the item in real life to make sure I want it.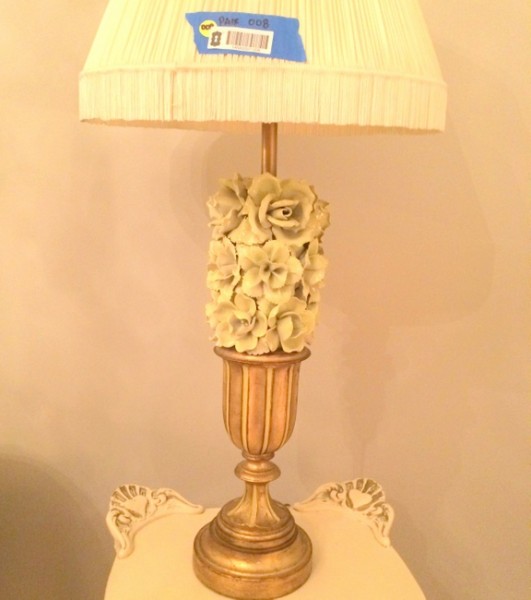 I'm about to let you in on a secret I've only known about for a short while:  there's a better way!  Everything But the House (or EBTH, for short) is a new kind of online-auction-meets-estate-sale.  EBTH.com connects people to unique pieces from estate sales across the country. It's an auction site, so it's a great way to snag awesome vintage or modern pieces at a great price, with less hassle than searching flea markets or resale shops.  It began in Cincinnati and has now expanded into five other markets, including Nashville, Lexington, Indianapolis, Louisville and Columbus.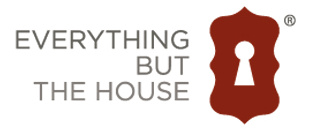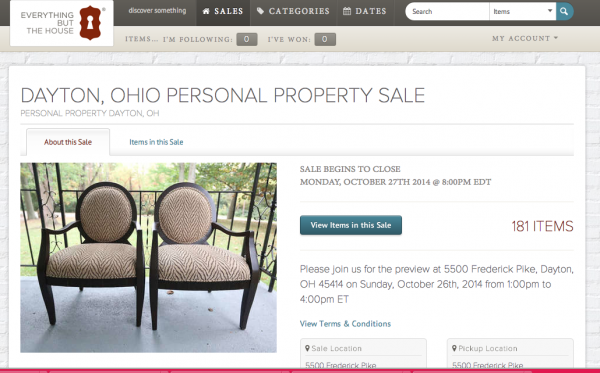 Simply browse sales online, follow items you are interested in, and make bids within the week the sale is live.  You can even browse by category, if you are on the hunt for something specific. You can either pick up your winnings onsite or have EBTH ship your items. They asked if I would try it out for myself, which I was more than happy to do!  Would you like to see some of the cool things I scored on EBTH?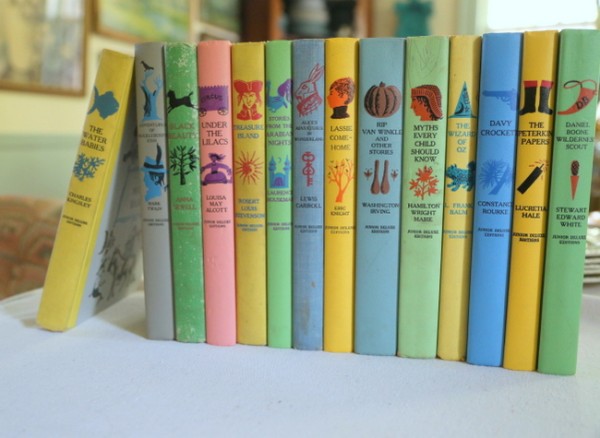 vintage children's book collection 
I adore this set of vintage children's books.  The stories inside are classic, and the colors are divine.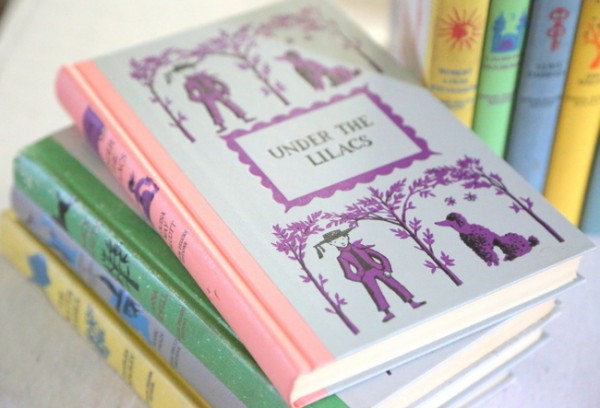 I won this fabulous gold tray, which now hold my collection of amber glass: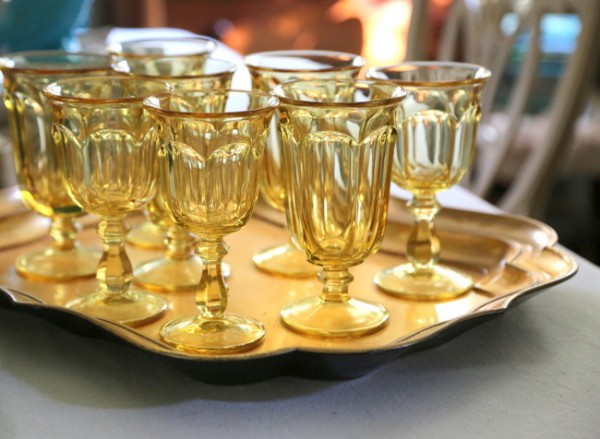 I won these crystal candleholders, beautiful and  blingy.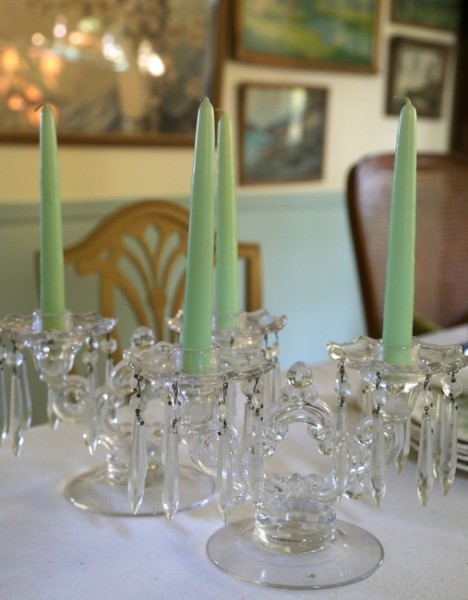 And this fantastic console I'm currently using as a sofa table: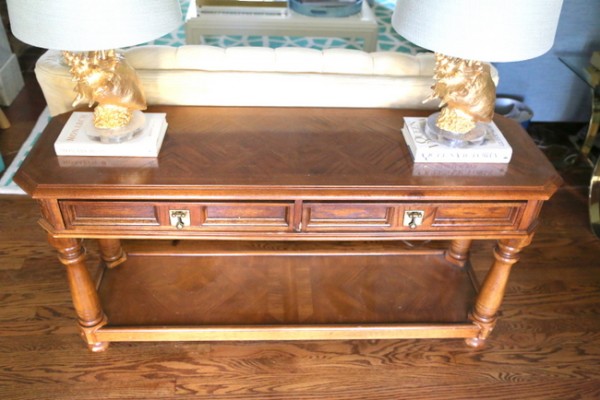 I'm trying to decide if I'll paint this piece or leave it as is.  I love the gold drawer pulls: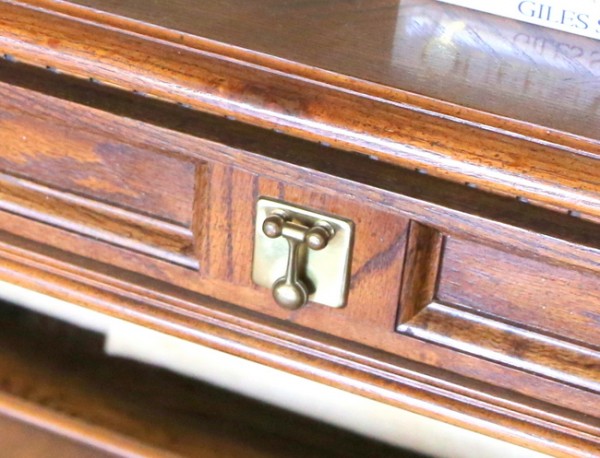 On
EBTH.com,
you can either bid online and pick up any items you win at the sale site (or at their warehouse in each city) after the auction is complete, or you can have them ship items to you.  You can even attend a pre-auction viewing of the items for sale.  I recently attended a preview of one sale here in Nashville, which is where I snapped the first several photographs in this post.  Now,
Everything But the House
is offering one Decorologist reader a
$100 credit
, so you can try it out for yourself!  This is what you need to do:
"Like" EBTH on Facebook.
Visit EBTH.com and take a look around.  Return to this post and share a favorite item you discovered here.
If you want an extra chance at this giveaway, follow EBTH on Twitter and/or
Pinterest
(just make sure to let me know you did below). I'm so excited that EBTH.com is sponsoring this post, and we'll announce the winner next week.  Isn't this a fantastic way to shop???