A couple of weeks ago, I opened a happy letter from my mailbox:  HomeGoods sent me a gift certificate for "Happiness Happens Day." Well, that's one holiday I've never heard of – how about you?  Founded in 1999 under the name of "Admit You're Happy Day" by the Secret Society of Happy People (?), "Happiness Happens Day" aims to spread the joy of being happy, and to persuade people to look on the brighter side of life.  Well, who am I to argue that?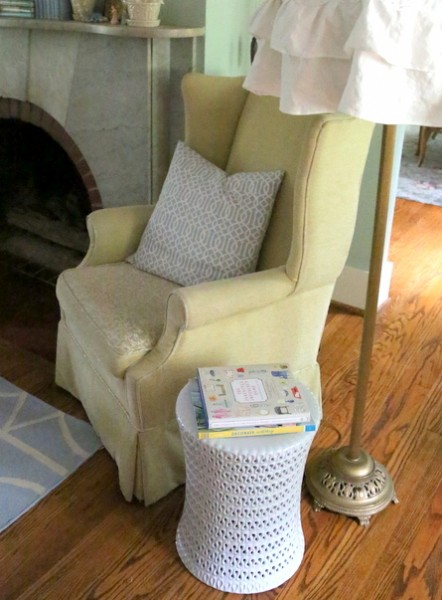 I'm not complaining!  It didn't take me long to use my gift certificate for something that makes me HomeGoods happy:  a white ceramic garden seat.  I have been looking for the perfect garden seat (or stool) for some time.  I wanted something sturdy and white for holding a book and a cup of joe next to this chair in my living room.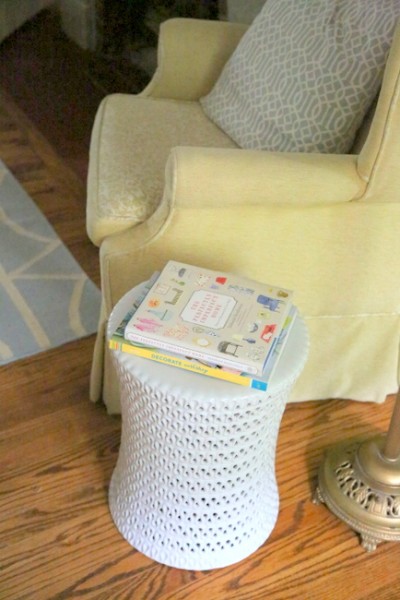 do you call this a garden seat or a garden stool? 
I wanted one that looked more original than the ones I have seen all over, and I stumbled upon JUST THE THING at my local HomeGoods last week.  Yahoo!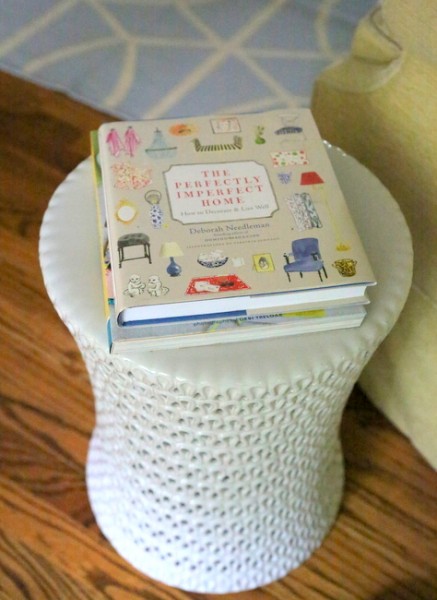 The ribbon-y curves of this garden seat definitely made me HomeGoods Happy!  Everyone could use a garden seat somewhere in their home, don't you think?  Thanks, HomeGoods – you totally made my day!
I'm headed out to Bella Rustica Vintage Marketplace today in Lebanon, TN – look for me if you are going to be there.  I'm sure I'll find lots of treasures there, too!
Share this Post