Working on projects in my own home really helps me reconnect and be creative without concern about pleasing a client.  Of course, Mr. Man and the kids usually think my ideas are crazy (initially), but I am totally ok with that.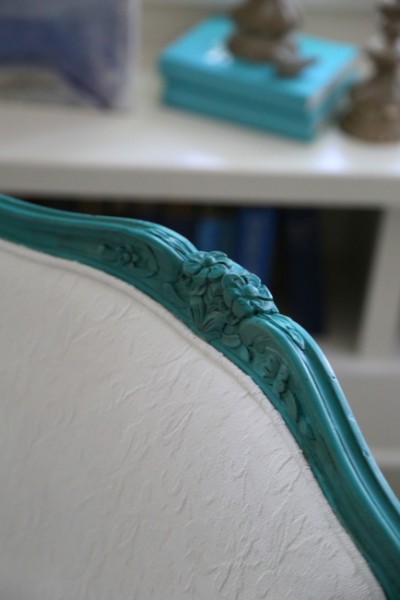 I've had this chair for about four years that I found at an estate sale.  I love the lines of it, and it's super-comfy. I've been thinking about painting the frame of it a long time, but the upholstery had me stumped.  It was still in good shape and the pattern wasn't bad, but the color was really creamy and looked dingy in my living room where I have a lot of white.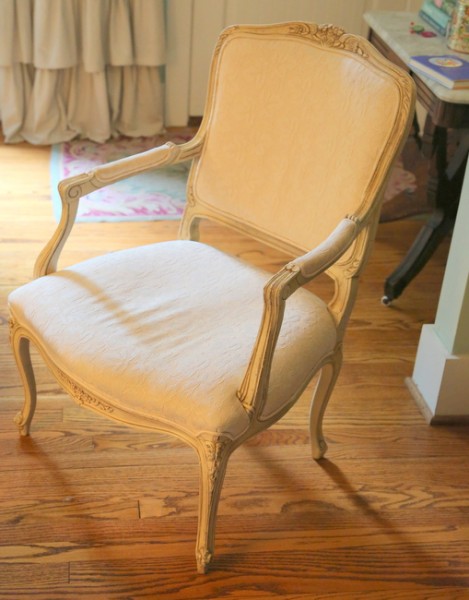 It looks better in this picture than it does in real life, trust me. 
I decided to go ahead and paint it in one of the new colors I had purchased of Annie Sloan Chalk Paint-Florence.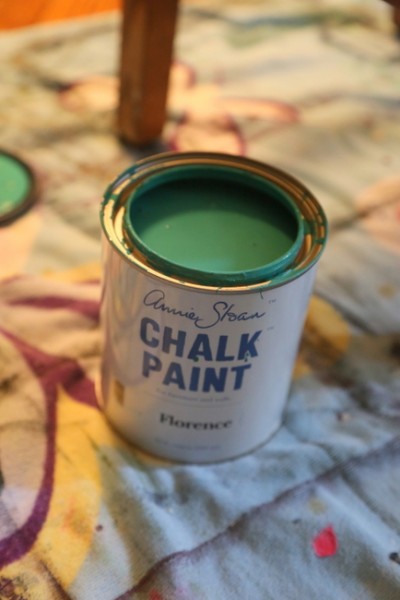 Annie Sloan Chalk Paint in Florence 
I figured I'd paint the frame and then find a new fabric and have it reupholstered.  The paint job looked good, but the color was definitely too vivid for the cream upholstery.  But if it were white . . .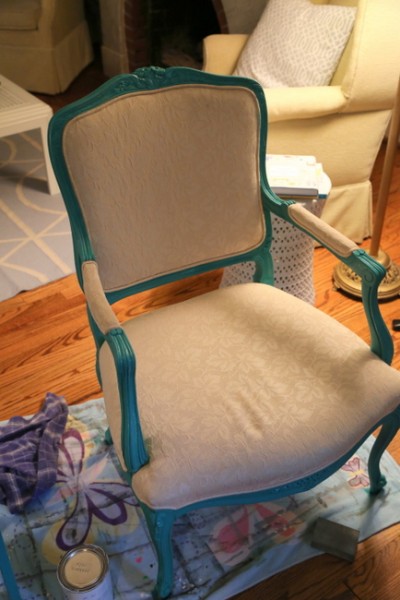 Then I thought, if I'm reupholstering anyway, why not give painting the upholstery a try?  I knew you can do that with fabric paint, but I had also heard Dana of Bella Tucker Finishes say that she had painted chair fabric with chalk paint.  I started painting it with Annie Sloan Pure White and instantly loved how well it covered the fabric.  Crazy!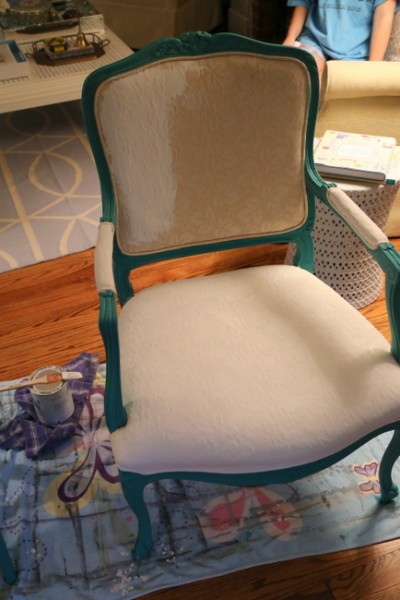 in process
Now, it did feel a bit hard and crunchy at first.  But it looked great!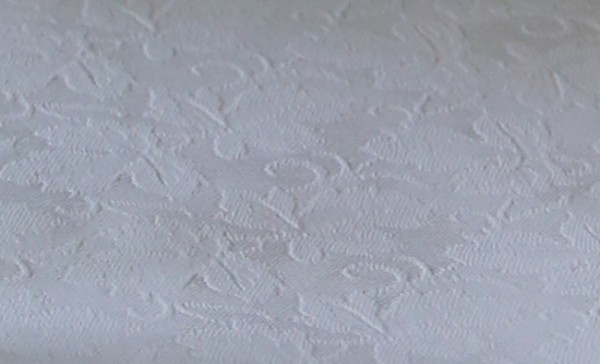 painted fabric 
At that point, I decided to google it (you'd think I would have done that first, but I didn't).  Different people have done different things, so I felt emboldened to experiment a bit.  So I lightly sanded it, then watered down a small amount of Pure White chalk paint and put a light second coat on.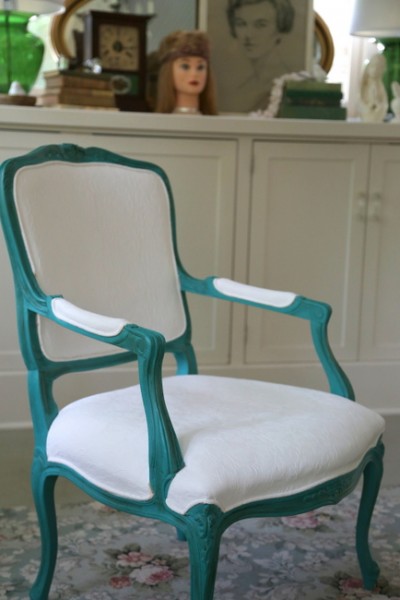 chalk-painted chair fabric 
This second coat felt nicer than the first one – not as hard and chalky.  Since I always put a clear wax on everything I paint, I figured I'd try it on the chair fabric, too.  I applied it lightly and buffed it lightly.  Amazingly, the fabric feels great now – like leather, really.  And it looks smashing!  I added a bit of dark stain over the Florence to tone it down, then I introduced my "new" chair to the rest of my living room.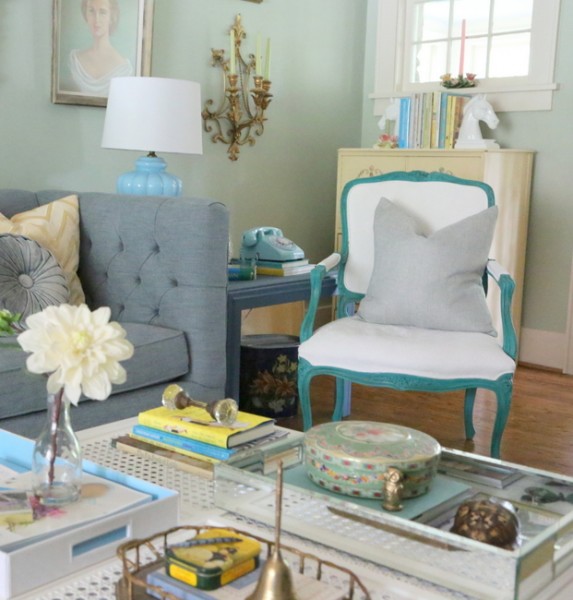 They didn't even recognize her!
My next project is churning in my head now – painting the upholstery of a Victorian chair in a regal blue.  I'll let you know how that one turns out, of course.  This one was fairly easy and didn't require much paint because it went from cream to white.  Do you think I'm crazy, or do you love it, too?
Linked to:  Miss Mustard Seed Furniture Friday and Remodelaholic