| | |
| --- | --- |
| I'm sure you've seen this everywhere by now.  Mismatched dining chairs – on purpose!  | |
It's all the rage and a great way to express yourself creatively in your home.  I'm so OVER the matched set – boring.  When you have to find a set of matching 6-8 chairs, that's obviously going to limit your options, right?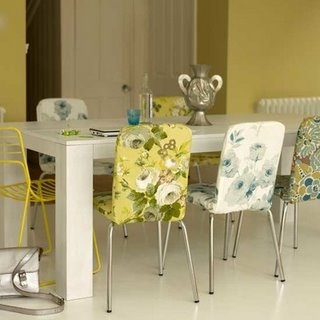 Not only are mismatched chairs more interesting, they are more economical!  Think about it – you can find bargain chairs in pairs or individually, rather than spending a small fortune on the matching sets.  You can also suit the needs of your guests – kids love sitting on a bench, and wouldn't the guest of honor like to sit in a comfy, upholstered wing back chair rather than an upright wooden one?  For years I used an antique sofa on one side of my dining table.  Now I need it in another room, but I love to cluster my favorite mismatched chairs and maybe a wooden bench for variety's sake.  Here's a couple of examples from my home: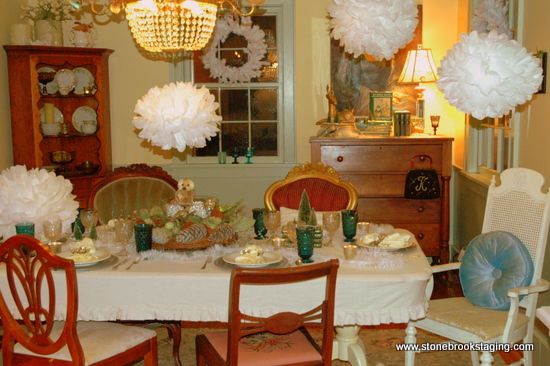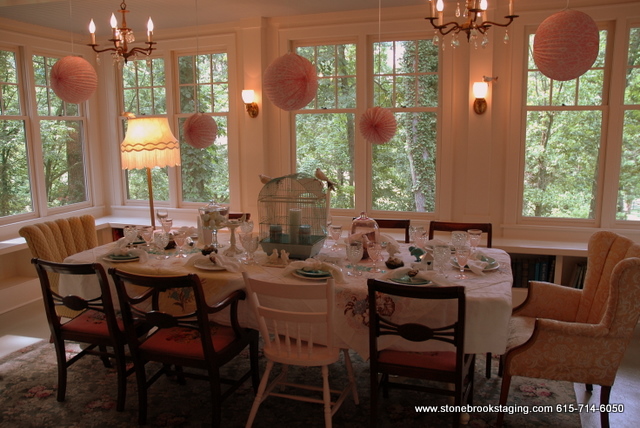 Now, there's lots of ways you can make this work.  One is to choose one color and paint a variety of chairs in the same color or woodstain.  Below are a couple of examples: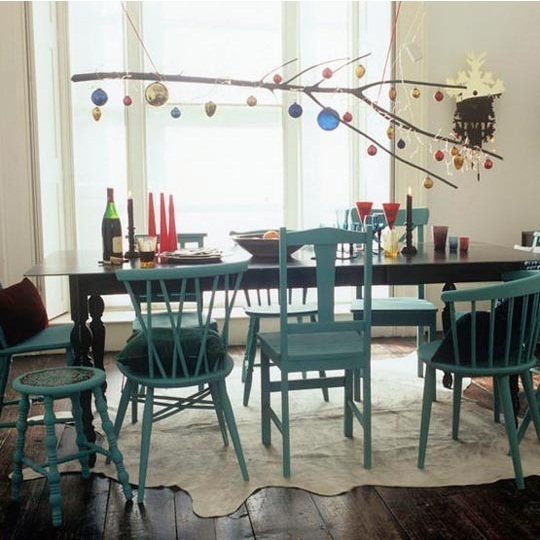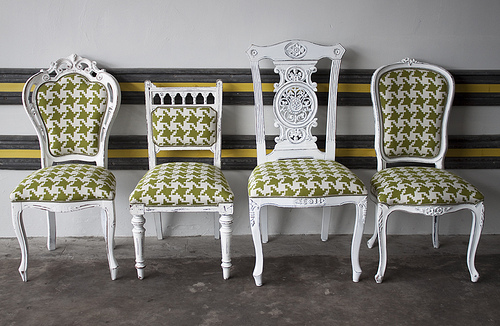 You could do the same chair all around, but in different colors like the next two photographs.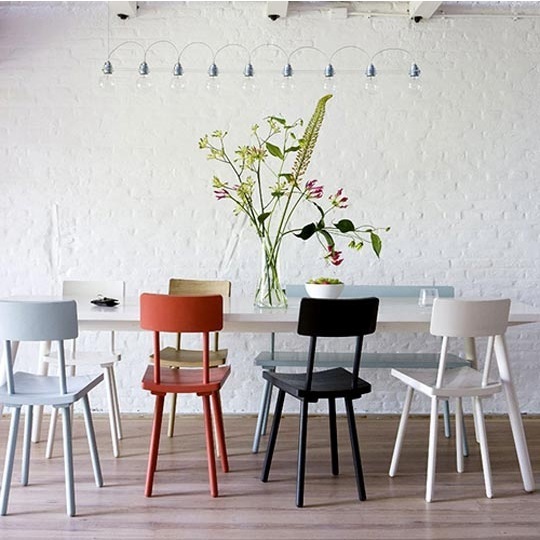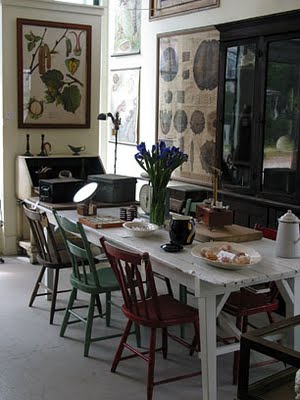 You can do 4 or 6 of the same chairs.  Then choose a pair of upholstered chairs for the ends of the table.  Or, you can choose just 2 kinds of chairs and distribute them evenly.  Or, you can choose whatever your heart desires and just go for it!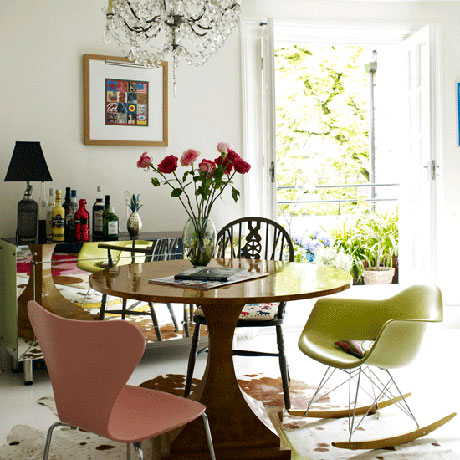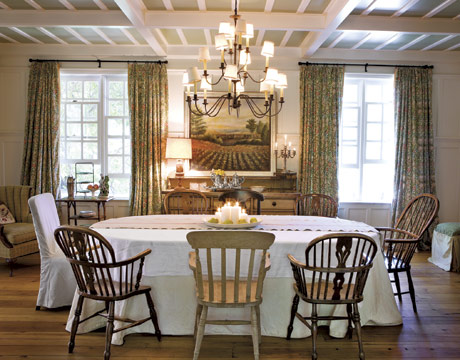 Richard Gere's home is currently on the market.  And here's his dining room, featuring his mismatched dining chairs!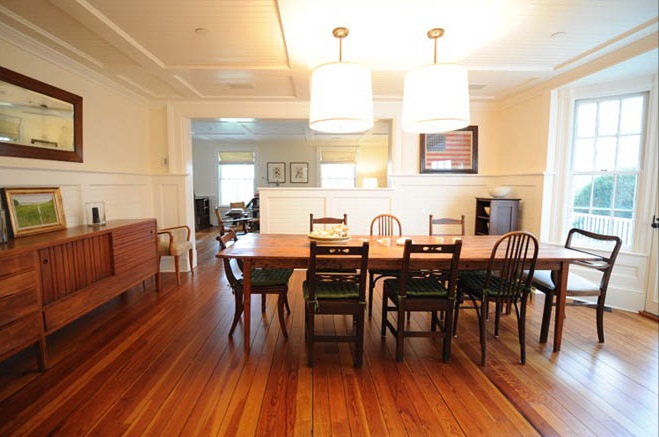 You might like Sarah Jessica Parker's take on the mismatched dining chairs.  Or her interior designer's take on them.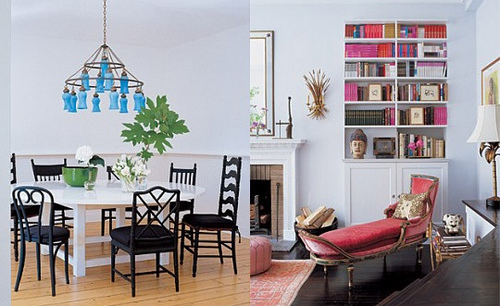 Hey, if they can do it, you can do it!
Photo Credits:  Woman's Day,  Flickr, Kristie Barnett (3 and 4), WhiteandWander,  Ohdeedoh (5 and 7), Kitchenisms, Country Living, CelebrityDigs, Apartment Therapy.