| | |
| --- | --- |
| On one of my rainy days in London last month, I had become rather lost in a part of the city I had not yet become familiar.  It was pouring cats and dogs.  I had been walking for miles of city blocks, making random turns at corners until I had no clue where I was.  Then suddenly, I saw it.  Anthropologie!  So what if I was lost?! | |
As I perused the store, I noticed several obvious trends emerging.  There was a tropical vibe with exotic birds and plants –  it was really more a jungle thing.  Like a really on-trend Robinson Crusoe-type lived there.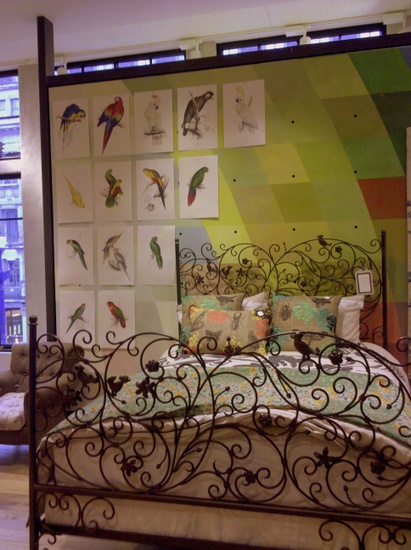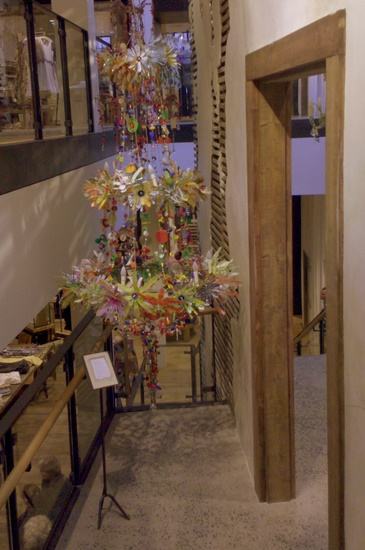 There was also lots of rustic, handcrafted wood stuff going on.  This mirror was pretty cool.  Again, a little fantasy-Robinson Crusoe thing.  Or maybe Gilligan's Island 🙂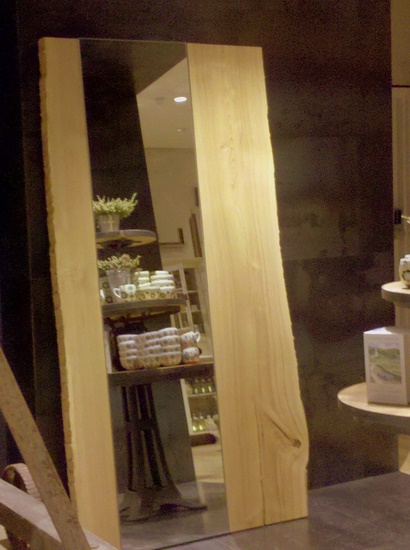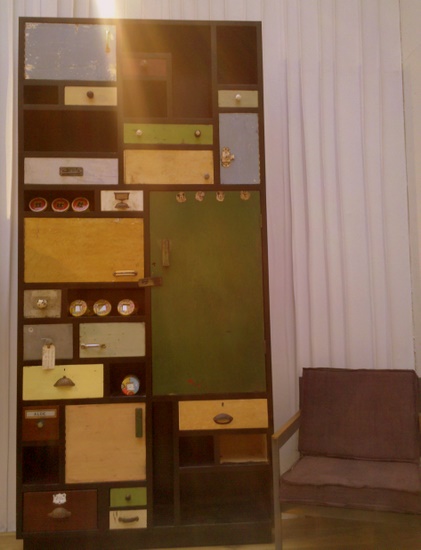 | | |
| --- | --- |
| | And quite a bit of retro-nautical items.  Light-blue denim, not navy.  With ropes and boat-related things. |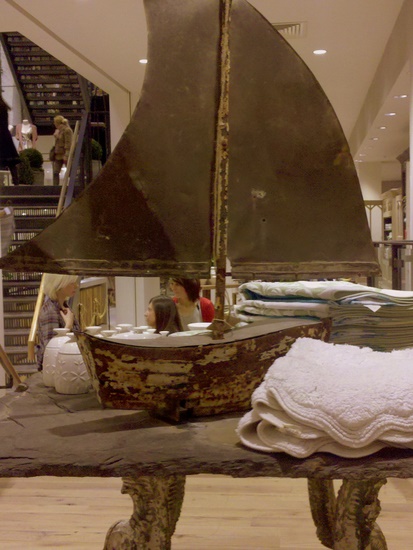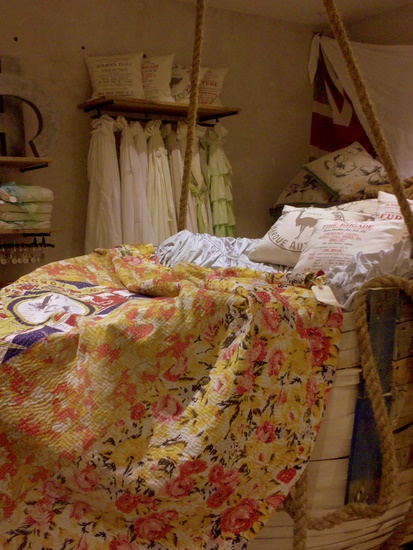 I LOVED this broken-bottle art installation.  The green glass was gorgeous!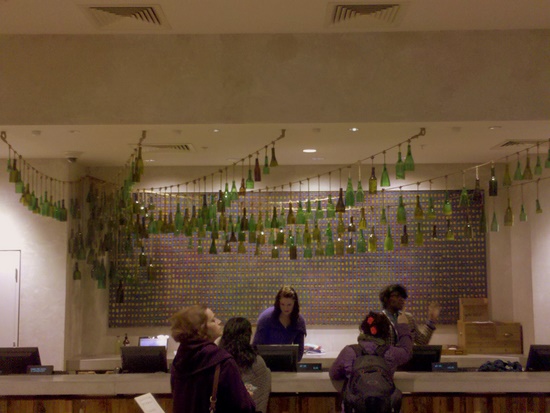 There were also lots of hanging shell chandeliers.  I've got 3 of those in my basement that are gonna have to be hung somewhere in my house now!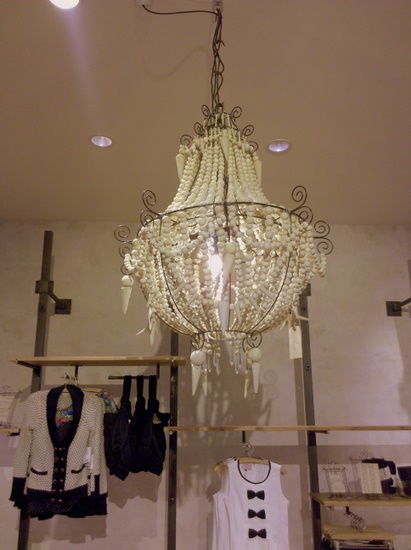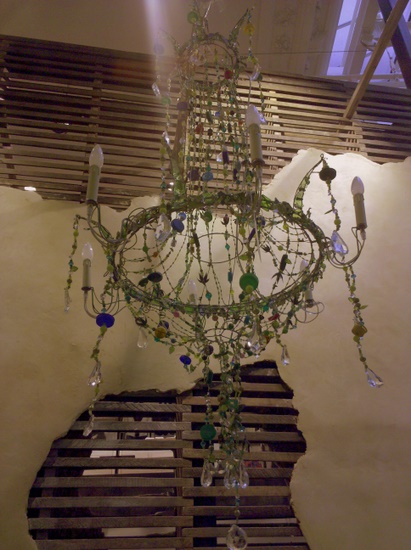 I heart the compact black one in the background here: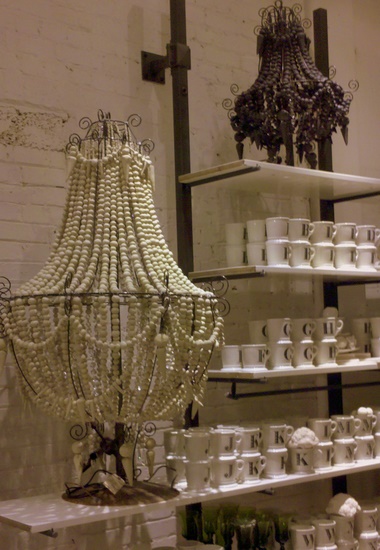 This cabinet was so beautiful, so faded-glory.  The finish was a kind of bleached-out and white-washed.  What I really like is the artful interest they added by lining the back haphazardly with botanical pages from a vintage foreign book.  Then they nailed up a few thin wooden frames to make it a little more 3-dimensional.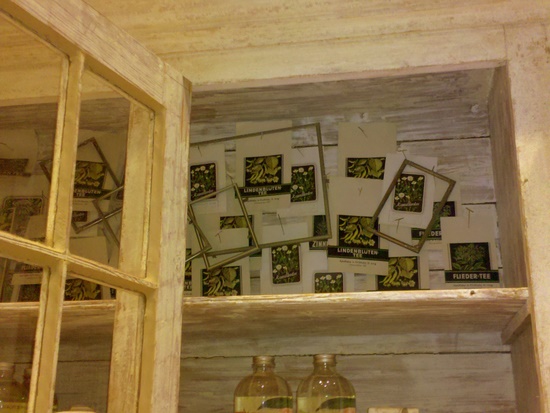 I had to take a picture of this vignette, because I personally love vintage oil portraits!  More hints of faded glory.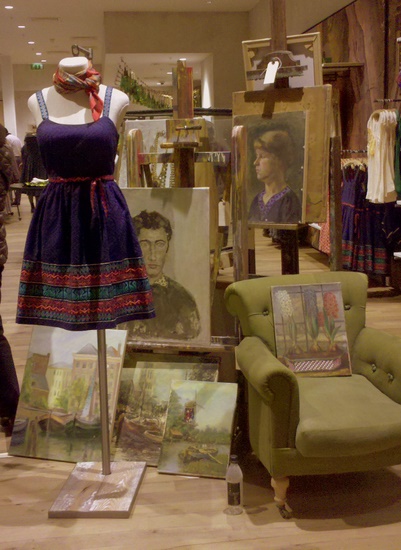 This wall art is made up of frame fragments.  It just reminds you that any found objects grouped together make the most interesting displays.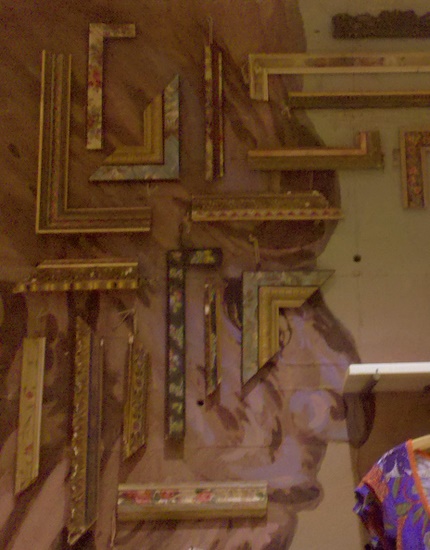 When I took these pictures, I thought I was seeing a few different trends going on in the store.  But now that I gather all these pictures together and think through them all,  it's pretty obvious that the whole store had a pretty cohesive theme going on.  Shipwrecked, faded glory, desert island, Robinson Crusoe/Swiss Family Robinson.  The entire store was a story, and if I hadn't snapped these pictures I would have totally missed the big picture!  And being an incredibly devoted fan of the television show, LOST, I am totally overboard for this look.   Now, to go dig out those shell chandeliers in the basement .  .  .
Photo Credits:  Kristie Barnett