The Expedit Bookcase is one of IKEA's best-selling products, and it's no wonder.  They're inexpensive and incredibly versatile, making them the best value I've found in a bookcase.  They're backless, so the color from the wall behind can show through.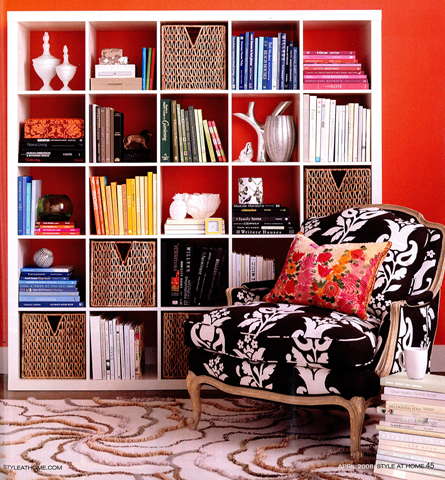 You can add a wallpapered back of cheap plywood to inject some personality of your own.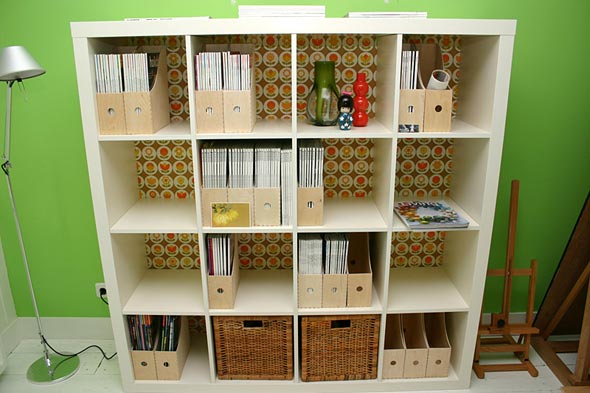 Adding baskets and cubes makes IKEA's Expedit bookcases great units for storage in an office or playroom.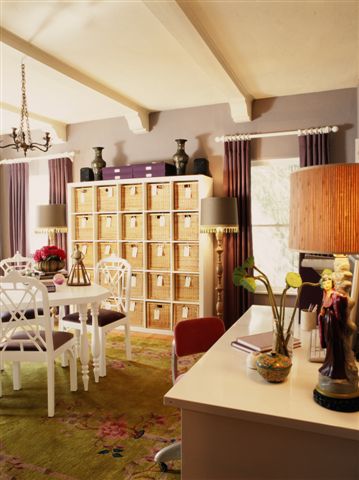 IKEA offers a desk attachment, but you can use any desk to create a mini-office.  Just place it at a right angle to the Expedit – I've done this in several of my clients' homes.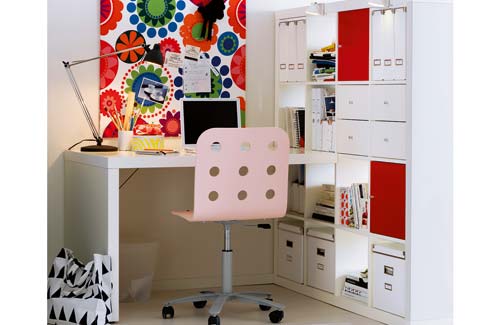 In too-open open floor plans, the IKEA Expedit is a great solution when you need a little separation.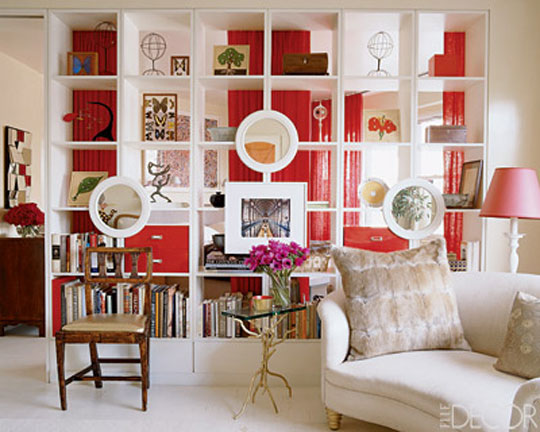 You can even paint the interior cubes different colors to highlight the contents or add interest in a child's room or playroom.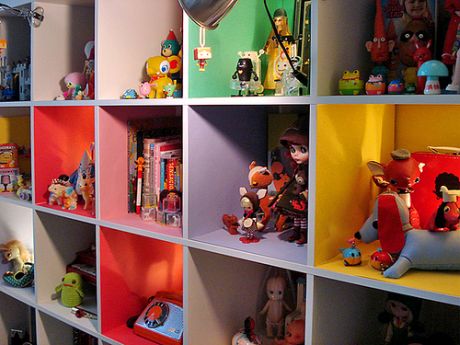 You can obviously use them in multiples to create a whole wall of shelves, but you can also stack them where ceilings are soaring.  As a Nashville based interior decorator, it's my job to find ways for my clients to use great bargains like these and still have a designer look: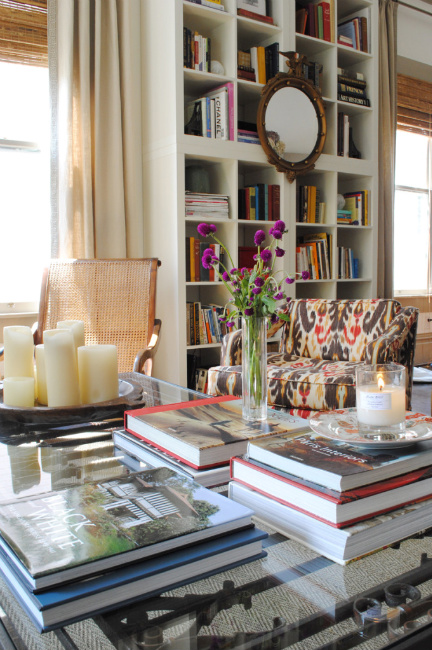 Do you have any other ideas for the Expedit bookcases?    Click here for my post on the many ways to use IKEA's Lack side tables, and make sure to subscribe to The Decorologist for more ideas on decorating on a budget.